In Brief: December 20, 2022
Inside This Issue: A Message from NEAETC; HIV prevention and care system resilience during COVID-19 pandemic; Indian Health Service HIV/AIDS sydemic strategy; inequalities threaten global efforts to end HIV/AIDS; and more.


A Message from NEAETC
For the past 12 years, NEAETC has published ongoing summaries of developments in HIV and health disparities – most recently in this newsletter, In Brief: HIV and Hepatitis News. As the HIV/AIDS epidemic has evolved and interacted with other major public health challenges, we've expanded our summaries to include important news about viral hepatitis, the opioid epidemic, the COVID-19 pandemic, and the Mpox outbreak.
NEAETC has also created an online HIV Resource Library, which compiles extensive resources on HIV testing, prevention, and care; HIV in selected population groups; health concerns that impact HIV care; and HIV in the U.S. as a whole and the New England states in particular.
At the end of this year, NEAETC's HIV writer and editor Eric Brus is retiring after 27 years of HIV/AIDS work. Since Eric has been responsible for writing and producing In Brief, this current issue will be the last. However, this issue – and all In Brief back issues to 2017 – will remain available in the NEAETC newsletter archive on this website. Likewise, the HIV Resource Library, which is now being updated through the end of 2022, will also remain available.
Although the publication of In Brief is ending, newsletter readers will continue to receive emails from NEAETC on upcoming training opportunities and other resources.
We look forward to continue serving you in 2023 and beyond!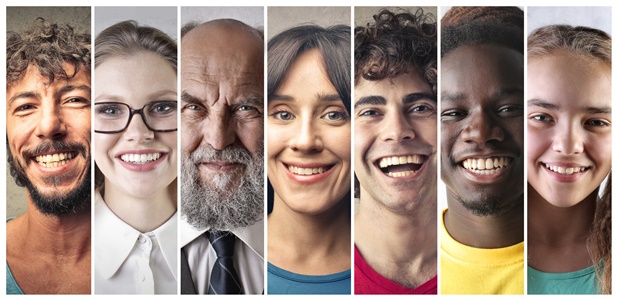 U.S. HIV/AIDS Epidemic
U.S. HIV Prevention and Care System Was Resilient During COVID-19 Pandemic
Although some HIV services in the U.S. – HIV testing and pre-exposure prophylaxis (PrEP) – were disrupted during the spring of 2020, as a whole "the HIV prevention and care service system was resilient during the COVID-19 pandemic." These are the findings of a recent analysis from the U.S. Centers for Disease Control and Prevention (CDC) and Health Resources and Services Administration (HRSA). To evaluate the impact of the COVID-19 pandemic on HIV services, CDC and HRSA researchers reviewed recent trends in the number of HIV tests and new HIV diagnoses, PrEP prescriptions, linkage to HIV care, prescriptions for antiretroviral treatment (ART), and HIV viral suppression rates.
They found that between the first quarter (January through March) and the second quarter (April through June) of 2020, there were substantial decreases in the number of HIV tests performed (32%), persons prescribed PrEP (6%), and persons receiving an HIV diagnosis (26%). However, by the third quarter (July through September) their were partial rebounds in each of these measures. In addition, the proportion of persons linked to HIV care, the number who were prescribed ART, and the proportion with HIV viral suppression among those tested were stable during the study period.
"ART services for treatment remained unchanged because of interventions such as telehealth and ART home delivery," the researchers concluded. "HIV testing and PrEP provision using self-test kits and nonclinical delivery models are needed to ensure robust prevention services during public health emergencies. Data on the impact of disrupted services and outcomes during the pandemic, along with risk behavior change data, can be used in models to predict the impact on HIV transmission and delays in achieving goals of the EHE initiative. Communities can use this information to assess resources and activities needed to offset decreased prevention services during the pandemic."


Indian Health Service Releases New HIV/AIDS Syndemic Strategy
On World AIDS Day, the Indian Health Service (IHS) officially released The Indigenous HIV/AIDS Syndemic Strategy: Weaving Together the National HIV, STI, and Viral Hepatitis Plans – which IHS is abbreviating as "Indigi-HAS." Like the U.S. federal strategic plans for HIV, viral hepatitis, and sexually transmitted infections (STIs), the Indigi-HAS has the following overarching goals:
preventing new HIV/hepatitis C virus (HCV)/STI diagnoses;

improving related health outcomes of people living with HIV, HCV, or STIs;

reducing related disparities and health inequities (such as substance use disorder); and

achieving integrated and coordinated efforts that address the syndemic among all partners and stakeholders.


In the Indigi-HAS's executive summary, its authors note, "We, as members and leaders of our Indigenous communities, may use our Syndemic Strategy to improve the health and wellbeing of our communities, including progress towards addressing the HIV, STI, and viral hepatitis syndemic. Our conceptualizations of wellness focus on promoting a holistic approach that emphasizes balance between the spirit, mind, emotions, body, and relationship with land, community, and all creation. This way of being requires an integrated strategy to address conditions such as HIV, STIs, and viral hepatitis . . . We hope a syndemic approach will promote a broader array of interventions, centering a holistic perspective that aligns with the needs of our communities and honors the principle of Indigenous Sovereignty."
For additional information on this topic, you can visit NEAETC's Online HIV Resource Library page focusing on American Indian & Alaska Native People and HIV.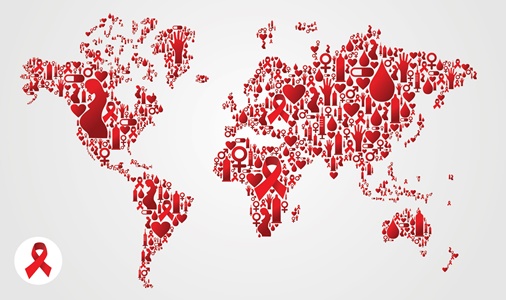 Global HIV/AIDS Pandemic
UNAIDS: Inequalities Threaten Global Efforts to End HIV/AIDS
"Inequalities are stopping the world from ending AIDS," according to Dangerous Inequalities, this year's annual World AIDS Day report from UNAIDS. If current trends continue, the world will not meet agreed global targets on AIDS. In Dangerous Inequalities, UNAIDS summarizes how gender inequalities, inequalities faced by key populations, and inequalities between children and adults have impeded the global response. The report also outlines how worsening financial constraints are making it more difficult to address these inequalities. However, the report also describes how urgent action to tackle inequalities can get the global AIDS response back on track.
Gender Inequalities: In sub-Saharan Africa, adolescent girls and young women 15 to 24 years old are three times as likely to become infected with HIV than adolescent boys and young men of the same age. Research has shown that enabling girls to stay in school until they complete secondary education reduces their vulnerability to HIV infection by up to 50%. Activities that empower and support girls reduce their HIV risks even further.
Although young women and girls are more likely to become newly infected, men in many parts of the world are less likely to access HIV treatment than women. Increasing gender-transformative programming is key to halting the pandemic, according to UNAIDS. "Advancing gender equality will benefit everyone."
Inequalities in Key Populations: Discrimination against – and stigmatization and criminalization of – key populations also undermines progress toward ending AIDS. Globally, at least 68 countries still criminalize same-sex sexual relations. Men who have sex with men (MSM) who live in African countries with the most repressive laws are less than one-third as likely to know their HIV status than MSM living in countries with the least repressive laws. In countries with these highly repressive laws, progress to end the epidemic has been much slower. In addition, sex workers who live in countries where sex work is criminalized have a seven times greater chance to be living with HIV than in those in countries where sex work is legal or partially legalized.
Inequalities Between Children and Adults: The Dangerous Inequalities report also shows that the AIDS response is being held back by inequalities in access to treatment between adults and children. While more than three-quarters of adults living with HIV globally are currently receiving antiretroviral therapy (ART), just over half of children living with HIV are on ART. This has had deadly consequences. In 2021, children accounted for only 4% of all people living with HIV but 15% of all AIDS-related deaths," according to UNAIDS. "Closing the treatment gap for children will save lives."
UNAIDS Recommendations: To address these inequalities and end AIDS globally, the Dangerous Inequalities report makes several recommendations, including the following:
implementing policy reform and intensifying investment in HIV programs for adolescent girls and young women;

taking concrete action beyond the health sector to reduce the vulnerability of adolescent girls and young women;

addressing the HIV-related needs of both women and men;

increasing access to HIV prevention and treatment – including PrEP and harm reduction services – and addressing stigma and discrimination among key populations, including MSM, sex workers, transgender people, people who inject drugs, and prisoners;

adopting mother-centered strategies to prevent vertical transmission of HIV;

supporting pregnant and breastfeeding children to confirm children's HIV status at birth and at the end of breastfeeding, and optimizing ART among children with HIV;

summoning countries' political will to make essential AIDS investments; and

expanding the base of donor and development partners that participate in the global AIDS response.
Progress Toward Ending AIDS in "Fast-Track" Cities
In addition to its 2022 World AIDS Day update, UNAIDS recently published Ending AIDS, Ending Inequalities: Fast-Track Cities," which highlights recent HIV-related policies and practices in the 15 cities included in the joint UNAIDS-IAPAC Fast-Track Cities project supported by U.S. President's Emergency Plan for AIDS Relief (PEPFAR) and the U.S. Agency for International Development. The report describes how these 15 cities – most of which are in Africa – are responding to HIV and other global health threats, building municipal capacity and strengthening partnerships, using data and adopting innovative approaches to protect and support their residents.
"The case studies in this report show the success that can be achieved when cities come together with partners to work towards a better HIV response for all," the report concludes. "These cities show that addressing inequalities is both necessary and possible – reaching young people and key populations, reducing stigma and discrimination, and engaging men and boys has improved access to services and support and understanding of the benefits of prevention and treatment options. Improved leadership and strategic planning have increased available resources and identified new strategies and partners, while using better quality data has resulted in improved targeting of programmes and greater access to services."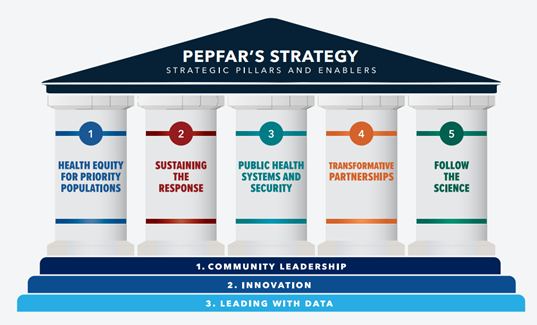 PEPFAR Launches New Five-Year Strategy for U.S. Efforts to End the Pandemic
On World AIDS Day, the U.S. President's Emergency Plan for AIDS Relief (PEPFAR) released PEPFAR's Five-Year Strategy: Fulfilling America's Promise to End the HIV/AIDS Pandemic by 2030. The plan will guide the U.S.'s contribution to reaching the United Nations Sustainable Development Goal of ending the global AIDS pandemic as a public health threat by 2030. Established in 2003, PEPFAR will mark its 20th anniversary in 2023. In the years since its inception, the U.S. has invested more than $100 billion in HIV prevention, treatment, and care globally.
This year, PEPFAR was supporting ART for more than 20 million people worldwide. In addition, over 1.5 million clients were enrolled on HIV PrEP, 30 million voluntary medical male circumcisions were performed, and 2.9 million adolescent girls and young women were reached through the HIV prevention program called DREAMS – short for Determined, Resilient, Empowered, AIDS-free, Mentored, and Safe.
The new five-year strategy will be based on five "strategic pillars": ensuring health equity for priority populations; sustaining the HIV/AIDS response; strengthening public health systems and enhancing security against global health threats; developing and maintaining transformative partnerships; and following the science in programming decisions. In addition, the new PEPFAR strategy identifies three "enablers" – foundational conditions that support the pillars: community leadership, innovation, and leading with data.
Together, PEPFAR's five pillars and three enablers will support the following program goals:
reach global 95-95-95 treatment targets for all ages, genders, and population groups;

reduce new HIV infections dramatically through effective prevention and treatment, in support of UNAIDS targets;

close equity gaps for priority populations, including adolescent girls and young women, key populations, and children;

transform the PEPFAR program towards sustaining HIV impact and long-term sustainability by strengthening the capabilities of governments to lead and manage the program, in collaboration with communities, the private sector, and local partners; and

make measurable and sustainable gains in partner country public health systems and health security to strengthen public health prevention, data, and response capabilities for HIV and other health threats.

COVID-19 Developments
CDC Expands Use of Bivalent COVID-19 Vaccines to Children 6 Months to 5 Years Old
On December 9, CDC expanded the use of bivalent COVID-19 vaccines to include children between the ages of 6 months and 5 years old. As a result of this action, young children in this age range who previously completed a Moderna primary series are eligible to receive a Moderna bivalent booster 2 months after their final primary series dose. Children ages 6 months through 4 years who are currently completing a Pfizer primary series will receive a Pfizer bivalent vaccine as their third primary dose. These updated COVID-19 vaccines add Omicron BA.4 and BA.5 spike protein components to the original vaccines' composition, in an effort to restore protection that has waned since previous vaccination and to target recent Omicron variants that are more transmissible and immune-evading than the original strains of the virus.
"The vast majority of children in this age group have not received any doses of a COVID-19 vaccine," according to CDC. The agency "is working to increase parent and provider confidence in COVID-19 vaccines and improve uptake among the 95% of children who are not vaccinated or who have not completed the COVID-19 vaccine primary series. Parents should talk to their child's health care provider to ensure their child is up to date on their COVID-19 and other vaccines."
NIH Issues Major Updates to COVID-19 Treatment Guidelines
This month, the National Institutes of Health (NIH) published two major updates to its COVID-19 Treatment Guidelines. These recent updates include:
revisions to the approach used to assess the quality of scientific evidence and expert opinion in support of COVID-19 treatment guidance;

a recommendation that health care providers, health care systems, and payers take steps to ensure equitable access to high-quality care and treatment for all patients, regardless of race, ethnic identity, or other minority identity or social status;

guidance on the use of COVID-19 convalescent plasma to treat COVID-19, particularly in patients who have underlying immunosuppressive conditions or who are receiving immunosuppressive treatments.

a recommendation against the use of the antidiabetic drug metformin for the treatment of COVID-19 in either nonhospitalized or hospitalized patients, except in the setting of a clinical trial;

a recommendation against the use of the monoclonal antibody treatment bebtelovimab for nonhospitalized patients with COVID-19 who are at high risk of progressing to severe COVID-19; and

recommendations on the use of the monoclonal antibodies tixagevimab plus cilgavimab to prevent SARS-CoV-2 infection.


For additional information on this topic, you can visit NEAETC's Online HIV Resource Library page focusing on COVID-19 and HIV.

Mpox/Monkeypox Update
U.S. Public Health Agencies Adopt the New Name "Mpox" for Monkeypox Disease
On 28 November, the World Health Organization (WHO) and the U.S. Department of Health and Human Services recommended that the name "Mpox" be used to refer to monkeypox disease. These recommendations were immediately adopted by U.S. public health agencies.
In a Dear Colleagues letter, Dr. Jonathan Mermin, U.S. assistant surgeon general, explained the reasons for the decision: "Human monkeypox was given its name in 1958, before the publication of WHO's best practices in naming diseases was published in 2015. According to the WHO's best practices, new disease names should be given with the aim to minimize unnecessary negative impact of names on trade, travel, tourism, or animal welfare, and avoid causing offense to any cultural, social, national, regional, professional, or ethnic groups. U.S. leaders have been engaging with stakeholders on a regular basis regarding our shared concerns about this disease's terminology and the urgent need for a change to a more appropriate name."
"Moving forward, U.S. federal public health agencies, including CDC, will adopt the Mpox name in correspondence with the medical community and the public. This change from the WHO will enhance the U.S. response to Mpox by using a less stigmatizing term. CDC encourages all partners to use the term Mpox in all documents, public facing communications, and correspondence."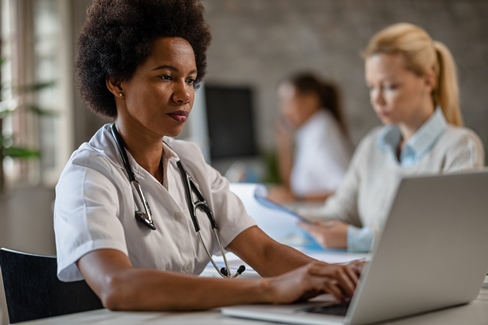 Educational Resources
The Role of Housing in Ending the HIV Epidemic
"Where someone lives – both in terms of the stability, affordability, and quality of housing, and the characteristics of their neighborhood – can have a profound impact on their health and wellbeing," notes a new CDC issue brief focusing on the importance of housing for people living with, or at risk for, HIV infection. "Research shows that housing instability is a significant barrier to HIV care and is associated with higher rates of behaviors that may increase the chance of getting or transmitting HIV, such as substance use and condomless sex."
The 11-page brief reviews the ways housing affects health, including the impact of unstable housing on HIV testing, use of HIV PrEP, access and adherence to HIV treatment, and viral suppression rates. It also summarizes data on the high rates of housing instability among several groups that are disproportionally affected by HIV, including Black/African American people, Hispanic/Latino people, young people, and transgender and gender-nonconforming people.
In addition, the brief provides extensive information about the ways housing and HIV are being addressed by federal agencies, including CDC, HRSA, and the Department of Housing and Urban Development. The brief also spotlights six HIV and housing programs in Ending the HIV Epidemic jurisdictions, including a PrEP access program offered by the Boston Health Care for the Homeless Program. The publication ends with a discussion of the ways diverse stakeholders can collaborate in housing-related HIV interventions, and an extensive reference list on housing, HIV, and related issues.
For additional information on this topic, you can visit NEAETC's Online HIV Resource Library page focusing on Homeless People and HIV.
Other Recent Resources About HIV and Related Health Issues
Government agencies and other organizations that provide HIV services often publish reports and make new resources available around the time of World AIDS Day. For your convenience, we have compiled a list – together with links and brief summaries – of several of these resources for your review.
2021 Annual Client-Level Data Report: Ryan White HIV/AIDS Program (RWHAP) – This HRSA publication presents an extensive analysis of data on the more than 576,000 clients served by RWHAP in 2021. The report includes detailed breakdowns of client characteristics by age, gender, race/ethnicity, income level, health care coverage, and housing status. Detailed information is also provided on retention in HIV medical care and viral suppression rates in different population groups.
HIV Mortality: 2020 (CDC) – This 32-slide set presents an analysis – in a series of charts, graphs, and maps – of trends in the rates and distribution of deaths among people with HIV disease. Breakdowns are provided by gender, race/ethnicity, and geographic region.
HIV and Cervical Cancer (UNAIDS) – This graphically rich fact sheet provides information about the primary and secondary prevention of human papilloma virus (HPV) infection, the treatment of invasive cervical cancer, the global burden of HIV and cervical cancer, coinfection and comorbidity, disparities in HPV vaccination rates and cervical cancer deaths, global strategies and targets for HIV and cervical cancer, and integrated strategies and interventions to address cervical cancer and HIV.
HIV and Substance Use Videos (National Institute on Drug Abuse) – "Meth, Sex and HIV" explores NIDA-supported research on preventing and treating HIV among gay and bisexual men who use methamphetamine. "Trust, Stigma, and Patient Care" provides researchers and health professionals with guidance on how to better serve people who use drugs in the context of their sexual health.
New Mpox Videos (HIV.gov) – In mid-December, HIV.gov uploaded 14 brief videos in which Dr. Demetre Daskalakis, national Mpox response deputy coordinator, addresses common concerns about Mpox, including current trends in the U.S. outbreak, the availability and use of vaccines for Mpox, Mpox reinfection, and ways to protect oneself and others from Mpox.