In Brief: July 14, 2022
Inside This Issue: PHS Guidance Exempts Pediatric Transplant Candidates from Repeat HIV Testing; HHS Monkeypox Vaccine Strategy; HRSA Awards $115 Million to Support Ending the U.S. HIV Epidemic; and CDC Foundation Provides Over $5 Million to CBOs for HIV Self-Testing Programs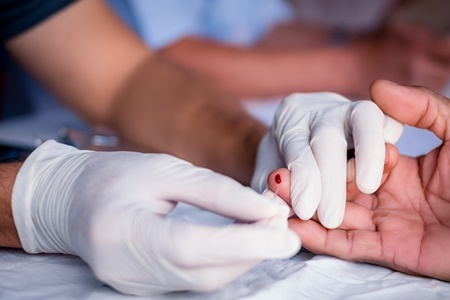 HIV Testing
HIV Testing in the U.S. Declined Sharply in 2020
HIV testing is an important element of the Ending the HIV Epidemic in the U.S. (EHE) initiative, which has the aim of reducing new HIV infections by at least 90% by 2030. The COVID-19 pandemic disrupted health care delivery, including HIV testing, during 2020 and 2021 in part because many persons avoided health care settings to reduce their risk of COVID-19. Public health departments also redirected some sexual health services to COVID-19-related activities, which affected their HIV testing.
In a recent study, researchers from the U.S. Centers for Disease Control and Prevention (CDC) analyzed information from national data collection systems to assess both the numbers of HIV tests performed and HIV infections diagnosed in the U.S. in the years before (2019) and during (2020) the COVID-19 pandemic. They found that the number of HIV diagnoses reported to CDC in 2020 was 17% lower than in the previous year. This decline was preceded by decreases in HIV testing during the same period, particularly among the following priority populations: Black or African American (Black) gay men; Hispanic or Latino (Hispanic) gay men, bisexual men, other men who have sex with men (MSM); and transgender persons in CDC-funded jurisdictions.
"To compensate for testing and diagnoses missed during the COVID-19 pandemic and to accelerate the EHE initiative, CDC encourages partnerships among federal organizations, state and local health departments, community-based organizations, and health care systems to increase access to HIV testing services, including strategies such as self-testing and routine opt-out screening in health care settings," the researchers conclude.
For additional information on this topic, you can visit NEAETC's Online HIV Resource Library page focusing on HIV Testing.


Recent PHS Guidance Exempts Pediatric Transplant Candidates from Repeat HIV and Viral Hepatitis Testing
In 2020, the U.S. Public Health Service (PHS) updated its guidelines for reducing the risk of HIV transmission through solid organ transplantation. Among its recommendations, PHS specified that all transplant candidates should be tested for HIV, HBV, and HCV infections before transplantation, with testing to occur during hospital admission for transplant but before transplantation occurred. However, after the 2020 PHS guidelines were implemented, "concerns were raised about the potential for harm that infectious disease testing might pose to some pediatric recipients because of blood volume loss from testing, including risks related to preoperative low body weight and blood volume, anemia, and exacerbation of underlying comorbid conditions," according to PHS.
Based on a review of transplant recipient data by CDC and other partners, as well as epidemiologic data on the incidence of HIV, hepatitis B virus (HBV), and hepatitis C virus (HCV) infection in children, PHS is now recommending that children under 12 years old who have received postnatal infectious disease testing be exempt from repeat pretransplant HIV, HBV, and HCV testing during hospital admission for transplant surgery. The review found that blood draws for infectious disease testing could result in potentially harmful blood loss in pediatric transplant candidates. In addition, the epidemiologic data indicated that children in this age group are at low risk for new HIV, HBV, or HCV infections.

Monkeypox Outbreak
HHS Monkeypox Vaccine Strategy and CDC Monkeypox Resources
In recent weeks, there has been a growing global outbreak of monkeypox, including over 900 reported cases in the U.S. as of early July. Monkeypox is a rare disease caused by a virus that is in the same genus as the variola virus (which causes smallpox), vaccinia virus (which is used in the smallpox vaccine), and the cowpox virus. Monkeypox was discovered in 1958 when two outbreaks of a pox-like disease occurred in colonies of monkeys kept for research. Although the disease has been named "monkeypox," its source remains unknown. Researchers have found, however, that African rodents and non-human primates (like monkeys) may carry the virus and infect people.
"It's not clear how the people were exposed to monkeypox, but early data suggest that gay, bisexual, and other men who have sex with men make up a high number of cases," according to CDC. "However, anyone who has been in close contact with someone who has monkeypox is at risk."
On June 28, the U.S. Department of Health and Human Services (HHS) announced an enhanced nationwide vaccination strategy to mitigate the spread of monkeypox. The strategy involves vaccinating and protecting persons at-risk of monkeypox, prioritizing the use of vaccines for areas with the highest numbers of cases, and providing guidance to state, territorial, tribal, and local health officials to assist their planning and response efforts for monkeypox.
Under the strategy, HHS is rapidly expanding access to hundreds of thousands of doses of the JYNNEOS vaccine for prophylactic use against monkeypox in areas with the highest transmission and need, using a tiered allocation system. Jurisdictions can also request shipments of the ACAM2000 vaccine, which is in much greater supply, but is not recommended for everyone due to significant side effects.
HHS will provide 296,000 doses of the JYNNEOS vaccine. Of that amount, 56,000 doses will be made available immediately, and another 240,000 doses will become available in the weeks ahead. HHS expects more than 750,000 additional JYNNEOS doses to be available by the end of the summer, with an additional 500,000 doses expected to be released during the fall.
CDC has compiled extensive resources on monkeypox, including the 2022 U.S. outbreak, signs and symptoms, how it spreads, prevention, vaccines, treatment, sexual health, and guidance on preventing transmission of monkeypox in different settings.

Funding Awards
HRSA Awards $115 Million to Support Ending the U.S. HIV Epidemic
Last month, HHS's Health Resources and Services Administration (HRSA), awarded 60 recipients nearly $115 million to help implement the Ending the HIV Epidemic in the U.S. (EHE) initiative, which has the goal of reducing new U.S. HIV infections at least 90% by 2030. "Awards will support innovative strategies that help people with HIV access care, support, and treatment services to live longer, healthier lives," according to HHS.
The funding is being allocated as follows:
nearly $103 million will go to 39 metropolitan areas and eight states (Alabama, Arkansas, Kentucky, Mississippi, Missouri, Ohio, Oklahoma, and South Carolina), to implement strategies and interventions for providing core medical and support services to reduce new HIV infections in the U.S.;

$4 million will be used for workforce capacity development and technical assistance at 11 AIDS Education and Training Center programs across the country; and

$8 million will be provided to two non-profit organizations to support grantees through technical assistance and coordination of health care and social systems.
A list of the HRSA EHE award recipients is available here.


CDC Foundation Provides Over $5 Million to CBOs for HIV Self-Testing Programs
On National HIV Testing Day (June 27), the CDC Foundation announced it was providing grants to 53 community-based organizations (CBOs) to help increase access to HIV self-testing in underserved communities and among persons most vulnerable to HIV. "Because of COVID-19 lockdowns and closures, HIV self-testing increased over the past two years, and it has proven to be a cost-effective way to make HIV testing more accessible in regions where healthcare is often a challenge – including rural, traditionally underserved, and stigmatized communities," the CDC Foundation notes. "However, historic racial, ethnic, and geographic disparities in healthcare coverage still exist, and there are many communities and populations that still do not have access to HIV testing services, including many of those most vulnerable to HIV."
Noting that CBOs are essential partners in providing HIV prevention and care – including self-testing – the CDC Foundation grants will help CBOs build on their existing HIV work and "establish new, culturally relevant self-testing programs that are tailored to their communities and include science-based information that is easy to understand." A full list of the grantees is available here.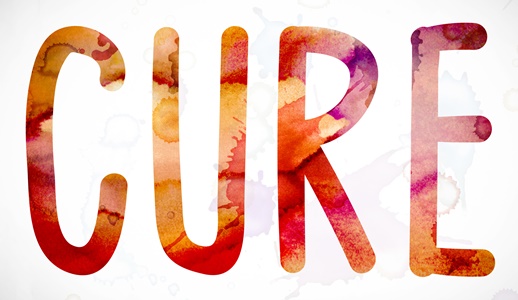 HIV Cure Research
amfAR Awards $1.6 Million for Research on Eradicating the HIV Reservoir
The Foundation for AIDS Research (amfAR) recently awarded a total of over $1.6 million in new grants to five research teams working to eradicate the HIV reservoir – an important challenge in curing HIV infection. Most of the new funding ($1 million) was awarded to Massachusetts General Hospital researcher Dr. Xu Yu to study the possible clearance of HIV in 50 people who have been on antiretroviral therapy (ART) for at least 15 years. "Dr. Yu's recent findings point to the intriguing possibility that a small fraction of people might have cleared HIV infection without realizing it," notes amfAR CEO Kevin Robert Frost. "If that's true, it would not only be life-changing for the fortunate participants in this study, but would also renew hope for the millions of people taking ART that their treatment may not need to be lifelong."
Additional recipients of the new amfAR funds include researchers from Indiana University in Indianapolis, the University of Pennsylvania in Philadelphia, the University of Washington in Seattle, and the University of California-Los Angeles. "This new set of grants takes advantage of progress made in the past, explores the promise of current drugs, and looks to the future of HIV cure research," according to Dr. Rowena Johnston, amfAR's director of research. "By attacking HIV from every angle, these projects will bring us a step closer to a cure for the millions of people who need it."

Data Reports and Resources
HRSA Publishes RWHAP ADAP Report for 2019
Last month, HRSA's HIV/AIDS Bureau (HAB) released the Ryan White HIV/AIDS Program (RWHAP) AIDS Drug Assistance Program (ADAP) Annual Client-Level Data Report, 2019. ADAPs served nearly 297,000 people with HIV in 2019, according to the report. From 2015 through 2019, the total number of people with HIV enrolled in ADAP increased by more than 37,000 clients, from 259,531 clients in 2015 to 296,930 clients in 2019.
Selected highlights of the data report include the following:
More than three-quarters of ADAP clients in 2019 were male. That year, 77.7% of clients were cisgender male, 20.9% were cisgender female, 1.5% identified as transgender – including 1.2% transgender female (i.e., assigned male sex at birth) – and 0.2% transgender male, and 0.1% reported another gender identity.

Seven out of 10 ADAP clients were from racial/ethnic minority populations in 2019. This included 40.0% who self-identified as Black/African American, 26.9% as Hispanic/Latino, and less than 2% each as Asian, American Indian/Alaska Native, Native Hawaiian/Pacific Islander, and people of multiple races. White clients represented 29.8% of all ADAP clients.

In 2019, ADAP clients from racial/ethnic minority populations were younger than White clients. That year, 58.6% of White ADAP clients were aged 50 years or older, compared to 38.7% of Blacks/African Americans and 36.8% of Hispanics/Latinos.

More than one-third of all ADAP clients had no health care coverage.

Higher percentages of ADAP clients from racial/ethnic minority populations were living at or below 100% of the federal poverty level (FPL) compared with White ADAP clients.

Higher percentages of female and transgender ADAP clients were living at or below 100% FPL compared with male clients.

The percentage of ADAP clients receiving full-pay medication assistance only or medication cost-sharing assistance decreased from 2015 through 2019, while the percentage of clients receiving health care coverage premium assistance, or a combination of services, increased.

New and Updated HIV Testing Resources from AIDSVu
In the runup to 2022 National HIV Testing Day, AIDSVu published a blog item in which four HIV experts from the federal government, a state health department, a harm reduction organization, and LGBTQ+ advocacy group shared their perspectives about how increasing HIV testing could help meet the goal of reducing new HIV infections by 90% in the U.S. by the year 2030. In a second posting, AIDSVu announced that its ZIP Code-level HIV data has been updated to 2020, as well as interactive maps for 43 cities across the U.S., illustrating how the HIV epidemic impacts cities and neighborhoods at a fine geographic level.
AIDSVu also published the following infographics on HIV testing, diagnosis, and the continuum of care incorporating the latest HIV data: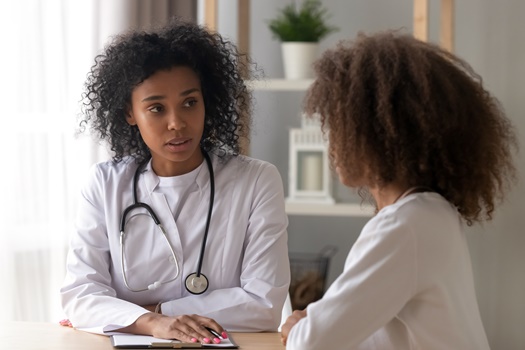 COVID-19 News
FDA Authorizes Pharmacists to Prescribe Paxlovid for Some Patients with COVID-19
On July 6, the U.S. Food and Drug Administration revised the Emergency Use Authorization (EUA) for Paxlovid (nirmatrelvir and ritonavir), to allow state-licensed pharmacists to prescribe Paxlovid to eligible patients with COVID-19. The revised EUA includes certain limitations to ensure that pharmacists appropriately assess and prescribe Paxlovid to patients.
FDA has authorized Paxlovid for the treatment of mild-to-moderate COVID-19 in patients 12 years of age and older who weigh at least 40 kilograms (about 88 pounds), have positive results of direct SARS-CoV-2 viral testing, and are at high risk for progression to severe COVID-19, including hospitalization or death. Patients who meet these criteria and who report a positive home test result from a rapid antigen diagnostic test, or a positive PCR test, to their provider are eligible for Paxlovid under the EUA.
"The FDA recognizes the important role pharmacists have played and continue to play in combatting this pandemic," noted Dr. Patrizia Cavazzoni, director for FDA's Center for Drug Evaluation and Research. "Since Paxlovid must be taken within five days after symptoms begin, authorizing state-licensed pharmacists to prescribe Paxlovid could expand access to timely treatment for some patients who are eligible to receive this drug for the treatment of COVID-19."
Recent Summaries and Research Reports
CDC's COVID Data Tracker Weekly Review highlights key data from its COVID Data Tracker, narrative interpretations of the data, and visualizations from the week. Themes of recent Weekly Review issues include the availability and value of COVID-19 vaccination in children, including those as young as 6 months old; guidance for camps and summer schools; boosting for children 5 to 11 years old; and boosting for adults and adolescents.
The Morbidity and Mortality Weekly Report (MMWR) is also providing continuing coverage of COVID-19-related research. CDC is archiving its MMWR reports on a page devoted to studies about COVID-19. For your convenience, we have compiled below links to recent MMWR papers:
Factors Associated with Severe Outcomes Among Immunocompromised Adults Hospitalized for COVID-19 – COVID-NET, 10 States, March 2020-February 2022
COVID-19 Vaccine Provider Availability and Vaccination Coverage Among Children Aged 5-11 Years – United States, November 1, 2021-April 25, 2022
Interim Recommendations of the Advisory Committee on Immunization Practices for Use of Moderna and Pfizer-BioNTech COVID-19 Vaccines in Children Aged 6 Months-5 Years – United States, June 2022
Dispensing of Oral Antiviral Drugs for Treatment of COVID-19 by Zip Code-Level Social Vulnerability – United States, December 23, 2021-May 21, 2022
Hospitalization and Emergency Department Encounters for COVID-19 After Paxlovid Treatment – California, December 2021-May 2022