In Brief: May 9, 2019
In This Issue: HIV transmission, measles and HIV, ending the HIV epidemic, cure research, hepatitis C, funding opportunities, and health communications.
HIV Transmission
PARTNERS2 Study Confirms Effective HIV Treatment Blocks Transmission in Gay Couples
In recent years, there has been a growing body of evidence indicating that antiretroviral treatment (ART) resulting in sustained viral suppression essentially eliminates the risk of HIV transmission in serodiscordant couples – even among couples engaging in condomless sex. However, much of the available data supporting this finding has been from studies primarily involving heterosexual couples rather than gay couples. To provide precise estimates of the risk of HIV transmission in gay couples, the European PARTNERS 2 study enrolled nearly 1,000 serodiscordant gay couples between 2010 and 2017 and gathered information about their sexual activity, condom use, and HIV test results over time. Newly published findings from PARTNERS 2 now confirm that effective ART also blocks HIV transmission in serodiscordant gay couples.
During the PARTNERS 2 follow-up period, gay couples reported having more than 76,000 episodes of condomless anal sex. In addition, 288 of the 777 HIV-negative men (37%) reported condomless sex with other partners. Although there were a total of 15 new HIV infections during the study follow-up period, an analysis of the HIV genetic sequences in the newly infected persons and their HIV-positive partners in the couple indicated that none of the new infections were within-couple transmissions. In other words, all of the new infections came from a sexual partner outside the couple – who was presumably not virally suppressed. The PARTNERS 2 researchers conclude "that the risk of HIV transmission in gay couples through condomless sex when HIV viral load is suppressed is effectively zero. Our findings support the message of the U=U (undetectable equals untransmittable) campaign, and the benefits of early testing and treatment for HIV."
Michel Sidibé, executive director of UNAIDS welcomed the news, noting that. "People living with HIV now have confirmation that provided they take treatment regularly and are virally suppressed, they are not infectious. This gives a strong, positive message that will help to reduce the stigma around HIV and improve the self-esteem and self-confidence of people living with HIV."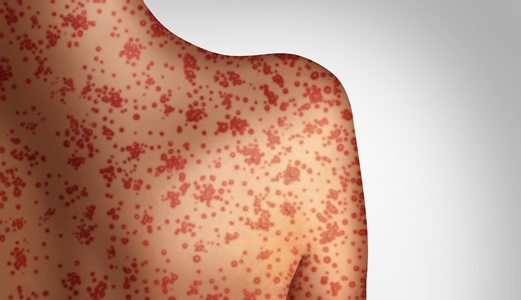 Living with HIV
U.S. Measles Outbreak and Implications for People Living with HIV
A total of 704 measles cases in 22 states occurred between January 1 and April 26, 2019 – the largest number of cases in the U.S. in 25 years, according to a report published in the May 3 issue of the Morbidity and Mortality Weekly Report. Measles is a highly contagious and potentially life-threatening disease. Although there are no treatments or cures for measles, it can be prevented with a vaccine. Outbreaks in close-knit communities accounted for the vast majority (88%) of these 2019 cases, according to CDC. Of 44 cases directly imported from other countries, 34 were among U.S. residents traveling internationally, and most of those persons were not vaccinated.
Anthony Fauci, director of the National Institute of Allergy and Infectious Diseases (NIAID) and colleagues recently wrote, "The greatest risk of measles-related complications occurs in immunosuppressed people. This population may have atypical presentations with severe complications that have not been documented in immunocompetent patients, such as giant-cell pneumonia and measles inclusion-body encephalitis. Exposure to measles in people with HIV infection has led to serious complications and even death . . . People with profound immunosuppression cannot be safely vaccinated with the live-attenuated vaccine and must rely on herd immunity to protect them from measles infection."
Commenting on the report's findings, HIV.gov notes that, "The news of the measles outbreaks across the country is a reminder that vaccination is a simple, safe, and effective way to protect ourselves, our loved ones, and neighbors from a number of diseases, including measles. If you have HIV, it's very important to get the right vaccines. Because measles is spreading so quickly right now, it's critical to know your vaccination status and if a measles vaccine is recommended for you."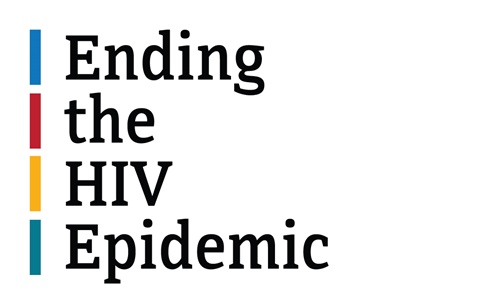 Ending the HIV Epidemic
Kaiser Forum Examines Steps Needed to End the U.S. HIV Epidemic
On April 22, the Kaiser Family Foundation (KFF) hosted a forum, "The Trump Administration's HIV Initiative: What Will It Take to End the U.S. Epidemic?" The event focused on "Ending the HIV Epidemic: A Plan for America," an initiative announced during the State of the Union Address in February. Participants in the forum explored opportunities created by the new initiative, as well as challenges that could hinder reaching its goals of reducing new U.S. HIV infections by 75% in five years and by at least 90% in 10 years – thereby averting approximately 250,000 new infections. The event featured Admiral Brett Giroir, HHS's assistant secretary for health, as well as an expert panel that included representatives from HRSA's HIV/AIDS Bureau, the Mississippi Department of Health, the District of Columbia Department of Health, and AIDS United. The panelists discussed different strategies and approaches that could help achieve the initiative's goals in the communities hardest hit by HIV in both rural and urban areas. A video recording of the 100-minute forum is available on the KFF website, and a presentation slide set of the forum is also available.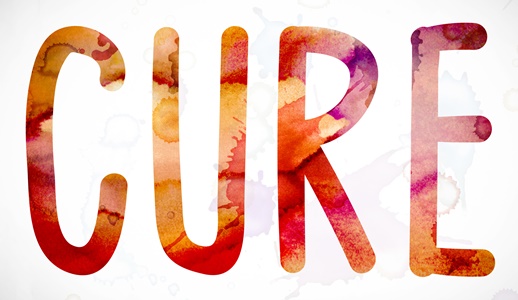 Cure Research
amfAR Supports Bioengineering Studies Working Toward an HIV Cure
The Foundation for AIDS Research (amfAR) recently awarded $1.6 million in new funding for bioengineering research to address a major barrier in the search for a cure for HIV: persistent reservoirs of virus that are not cleared by antiretroviral therapy (ART). The funding is supporting the third phase of two research projects that began in 2017. "Until now, it has been impossible to pinpoint and kill HIV reservoir cells, since no one has been able to identify a unique characteristic, or marker, that sets them apart from non-reservoir cells," according to amfAR. Johns Hopkins University researcher Hui Zhang, a leading expert in the field of mass spectrometry, is applying a protein "fingerprinting" technique to this challenge. In earlier research, Zhang used mass spectrometry to scan the surface of human cells for proteins that discriminate between cells that are latently infected with HIV and uninfected cells. After scanning a variety of cell lines, she identified 17 potential targets. In phase three, Zhang is teaming up with Weiming Yang, also of Johns Hopkins University, to determine in a preclinical study whether specifically killing cells displaying any of these 17 proteins will eliminate the latent reservoir of HIV.
In a second project, University of Washington-Seattle researchers Keith Jerome and Kim Woodrow are working to identify a potent latency reversing agent (LRA) that can shock the HIV reservoir out of latency – the first stage in a "shock and kill" strategy to cure HIV.
"At amfAR, we believe that combining innovation with collaboration is the surest way to a cure for HIV," noted amfAR CEO Kevin Robert Frost. "These awards are an outstanding example of that philosophy in action and we will follow the progress of these exceptional grantees with great interest."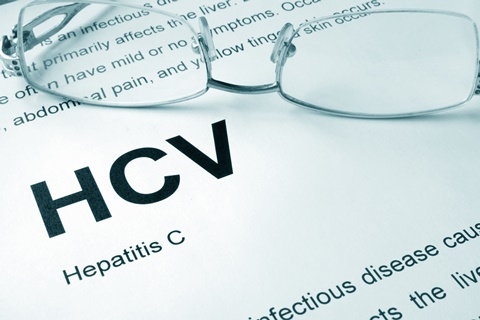 Hepatitis C
FDA Approves First Treatment for All Hep C Genotypes in Children
On April 30, the U.S. Food and Drug Administration (FDA) approved Mavyret (glecaprevir and pibrentasvir) tablets to treat all six genotypes of the hepatitis C virus (HCV) in children 12 to 17 years old. Mavyret was previously approved to treat HCV in adults in 2017. The safety and efficacy of Mavyret in pediatric patients was studied in clinical trials involving 47 patients with genotype 1, 2, 3 or 4 HCV infection without cirrhosis or with mild cirrhosis. Researchers found that 100% of patients who received Mavyret for either 8 or 16 weeks had no detectable virus in the blood 12 weeks after finishing treatment – suggesting that patients' infection had been cured. FDA notes that, in pediatric patients with cirrhosis, a history of a kidney and/or liver transplant, or genotype 5 or 6 HCV infection, the safety and efficacy of Mavyret are supported by previous studies involving glecaprevir and pibrentasvir in adults.
"Direct-acting antiviral drugs reduce the amount of HCV in the body by preventing the virus from multiplying, and in most cases, they cure HCV infection," noted Jeffrey Murray, deputy director of the Division of Antiviral Products in the FDA's Center for Drug Evaluation and Research. "Today's approval represents another treatment option for children and adolescents with HCV infection, but for the first time, in all genotypes of HCV." The most common side effects in patients taking Mavyret are headache and fatigue. This treatment is not recommended for patients with moderate cirrhosis, and it is contraindicated for patients who have severe cirrhosis, or who are taking the drugs atazanavir and rifampin.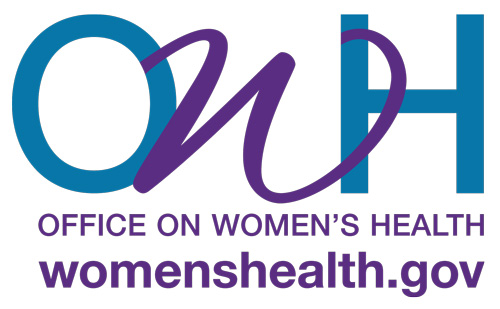 Funding Opportunity
HHS to Support Services Focusing on the Intersection of Intimate Partner Violence & HIV
The HHS Office on Women's Health (OWH) recently announced a new funding opportunity, "Preventing HIV Infection in Women Through Expanded Community Intimate Partner Violence (IPV) Services." OWH is seeking applicants that can provide community-level services for preventing, screening, and responding to IPV and IPV's intersection with the risk of HIV infection. Successful applicants will work with a range of service sectors that may include legal assistance, law enforcement, mental health services, substance abuse treatment, primary care, and housing, among others.
According to OWH, these funded efforts will be based on new prevention activities to:
identify and address harmful gender and social norms that contribute to IPV;
screen for both IPV and HIV;
respond to and support victims and survivors of IPV; and
provide services to HIV-positive individuals.
Existing prevention, screening, and response activities may also be augmented through this approach, according to OWH. The agency anticipates awarding two to five cooperative agreements for innovative, gender-informed projects over a two-year project period. Each award will be between $500,000 and $1,033,333 per funding year. Applications are due June 12, 2019.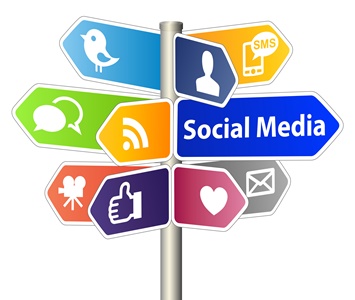 Social Media and Health Communication
Digital Tools and Tips from HIV.gov
As part of its ongoing series focusing on digital marketing and health communication, HHS's HIV.gov blog site has published several new posts to help agencies and organizations learn more about digital tools, harness their potential, and protect their sites from outside intrusion. These include:
Timely Tips on Social Media Strategy and Video – This blog item includes highlights from the Social Media Lab at the 2019 National HIV Prevention Conference in March, including the conference sessions: "Enhancing Your Social Media and Digital Strategy" and "Live Video on Any Budget."
Five Common Security Incidents and How to Prevent Them – This post provides an overview of security threats to websites and to one's personal information and privacy, with guidance on how to safeguard yourself and your organization.
3 Tips for HIV Communicators After Latest News from Facebook, Twitter, and Snapchat – This item provides updated information on these popular media platforms, as well as guidance on using videos in Twitter ads, stories on Facebook, and the importance of determining whether your target audience is using Snapchat.