In Brief: April 24, 2019
Inside This Issue: News on HIV treatment, organ transplantation, health policy, educational resources, and social media.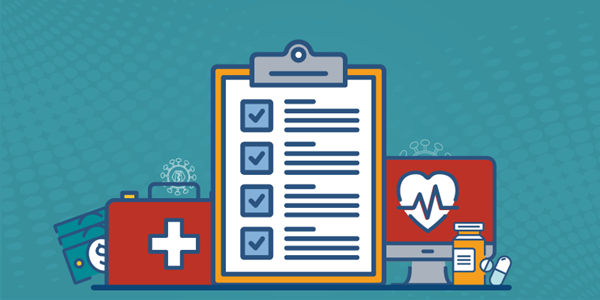 HIV Treatment
FDA Approves First Two-Drug Complete HIV Regimen for Persons Starting Treatment
On April 8, the U.S. U.S. Food and Drug Administration (FDA) approved Dovato – the first two-drug complete HIV regimen for adults starting antiretroviral treatment (ART). Dovato is a fixed-dose combination of two previously approved HIV drugs – dolutegravir and lamivudine. "Currently, the standard of care for patients who have never been treated is a three-drug regimen, noted Debra Birnkrant, director of FDA's Division of Antiviral Products. "With this approval, patients who have never been treated have the option of taking a two-drug regimen in a single tablet while eliminating additional toxicity and potential drug interactions from a third drug." She also noted that, "Having a drug-sparing treatment available that uses fewer drugs is beneficial to patients who may have issues taking multiple medications over a long period of time."
The efficacy and safety of Dovato – which is dosed as a single tablet once a day – were demonstrated in two, randomized, double-blind, controlled clinical trials involving more than 1,400 HIV-infected adults with no prior ART history. The trials showed that a drug regimen containing dolutegravir and lamivudine alone had a similar effect on reducing the amount of HIV in the blood compared to another drug regimen that consisted of those two drugs plus a third – tenofovir. In the trials, the most common adverse reactions with Dovato were headache, diarrhea, nausea, insomnia, and fatigue. Since there is a known risk for neural tube defects in infants born to women taking dolutegravir, women are advised to avoid using Dovato at the time of conception through the first trimester of pregnancy.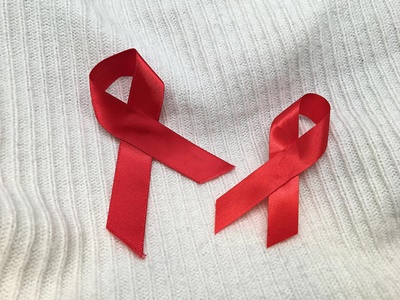 Organ Transplantation
First Kidney Transplant from Living HIV+ Donor to HIV+ Recipient
Late last month, surgeons at Johns Hopkins University in Baltimore performed the world's first kidney transplant from a living donor with HIV to a recipient also living with HIV. Although there have been more than 100 HIV+ to HIV+ kidney and liver transplants since 2016, until the recent Johns Hopkins surgery, all organs donated to HIV+ recipients had come from deceased donors with HIV. There have been more than 100 such kidney and liver transplants since 2016, according to the Organ Procurement and Transplantation Network. Although healthy organs from deceased donors can save and improve the lives of recipients, kidneys from living donors generally last longer before the need for a subsequent transplant.
The passage of the 2013 HIV Organ Policy Equity (HOPE) Act made such transplants possible in the U.S. The HOPE Act ended a moratorium on using HIV+ organs for transplantation, and authorized the transplantation between matched pairs in which both the donor and recipient are HIV+. However, 2015 guidelines from the National Institutes of Health specify that such transplants are only allowed among participants enrolled in a clinical trial at an approved organ transplantation center.
In early 2019, over 113,000 people were on the transplant waiting list in the U.S. "As patients waiting for a transplant see that we're working with as many donors as possible to save as many lives as possible, we're giving them hope," noted Christine Durand of Johns Hopkins.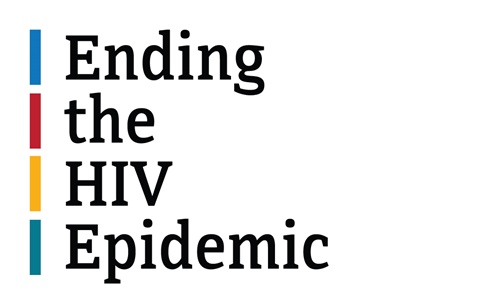 Health Policy
Timelines for Updated HIV and Viral Hepatitis National Strategies
Nine new members of the Presidential Advisory Council on HIV/AIDS (PACHA) were sworn in last month. At the two-day meeting, federal health officials provided an overview of the current U.S. HIV epidemic and discussed key aspects of Ending the HIV Epidemic: A Plan for America. In addition, they shared updates on ongoing efforts to develop the next iterations of the national HIV and viral hepatitis strategies and a new federal STD action plan. (See separate news item below for additional information.)
In the Fall of 2018 and the following months, the U.S. Department of Health and Human Services (HHS) launched collaborative efforts with federal agency partners tasked with developing updated national strategies for HIV and viral hepatitis. HHS has also been gathering input from various stakeholder communities on what should be included in the next iteration of the HIV and hepatitis strategies. For the rest of 2019 and the Winter of 2019-20, HHS and its partners will analyze stakeholder input, review the latest HIV data and scientific developments, draft and finalize the next iteration of the HIV and viral hepatitis strategies, and develop dissemination and communication plans for the new strategies.
During the Spring and Summer of 2020, HHS plans to publish and disseminate the next iterations of the HIV and viral hepatitis strategies and to develop implementation plans. We will continue to cover the development of these updated strategies in future issues of In Brief.
HHS Seeks Stakeholder Input on STD Federal Action Plan
Responding to the sharp increase in sexually transmitted diseases (STDs) in the U.S. during recent years, HHS's Office of HIV/AIDS and Infectious Disease Policy (OHAIDP), in coordination with federal partners, is leading the development of a Sexually Transmitted Diseases (STD) Federal Action Plan. OHAIDP is hosting virtual listening sessions and seeking written comments to inform development of the STD plan, which is expected to be released in 2020.
The first listening session was held on April 17, and another is planned for May 9. To register for the upcoming listening session, please click on this link. In the coming weeks, HHS is expected to post a notice in the Federal Register to solicit written comments and recommendations for the STD plan.
In particular, HHS is seeking input on the following questions:
How should the federal government address the rising rates of STDs?
What strategies can be implemented by federal agencies to improve the efficiency, effectiveness, coordination, accountability, and impact of our national response to the increasing rates of STDs for all priority populations?
What are the barriers to people getting the quality STD health services they deserve?
What strategies can be implemented by federal agencies to overcome these barriers?
How can federal agencies influence, design, and implement STD-related policies, services, and programs in innovative and culturally-responsive ways for priority populations?
How can the federal government help to reduce STD-associated stigma and discrimination?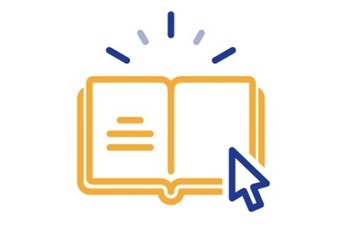 Educational Resources
Reports, Fact Sheets, and Other Resources from CDC
In recent weeks, the U.S. Centers for Disease Control and Prevention (CDC) published a variety of reports, fact sheets, advisory letters, and infographics focusing on HIV, including its impact on specific risk groups and in particular geographic regions. For your convenience, we are providing the titles, brief descriptions, and links to these new and updated resources below.
Outbreak of Human Immunodeficiency Virus Infection Among Heterosexual Persons Who Are Living Homeless and Inject Drugs – Seattle, Washington, 2018 – This research report, published in the Morbidity and Mortality Weekly Report, examines a recent outbreak of HIV infection in Seattle. The authors conclude that, "Persons who inject drugs, particularly those living homeless, remain vulnerable to outbreaks of HIV infection, even in cities [like Seattle] with large HIV prevention programs and shrinking HIV epidemics."
Diagnoses of HIV Infection in the United States and Dependent Areas, 2017 – This infographic provides a capsule summary of diagnoses and trends, with breakdowns by race/ethnicity, geographic region, and transmission category.
Dear Colleague: CDC Observes Transgender HIV Testing Day letter and HIV and Transgender People fact sheet – These resources provide information on HIV diagnoses, risk factors, and programs to address HIV among transgender persons.
Dear Colleague: CDC Observes National Youth HIV/AIDS Awareness Day letter and HIV and Youth fact sheet – These resources summarize HIV diagnoses, risk factors, and programs to address HIV among young persons between the ages of 13 and 24.
HIV Prevention in the South – This fact sheet provides detailed information about HIV prevalence, risks, and HIV prevention funding in the U.S. South, which in 2016 accounted for half of the nation's annual HIV infections.

HHS Updates Pediatric HIV Treatment Guidelines
HHS recently revised its Guidelines for the Use of Antiretroviral Agents in Pediatric HIV Infection in light of studies indicating that there may be an increased risk of neural tube defects in infants born to women who were receiving dolutegravir at the time of conception. HHS notes that, "Further data collection is ongoing, and additional analyses will be required to confirm this potential safety signal. Before patients become sexually active, pediatric and adolescent providers should discuss the potential risk of neural tube defects with patients who are receiving or initiating dolutegravir and their caregivers."
Report Sheds Light on Young Persons' Engagement and Preferences in Health Care
Youth between the ages of 13 and 24 accounted for more than one-fifth of all new HIV diagnoses during 2016. Engaging and retaining youth in health care is an essential component of efforts to end the U.S. HIV epidemic. A new report, Accenture 2019 Digital Health Consumer Survey: Today's Consumers Reveal the Future of Healthcare, provides insights into health care use and preferences among different age groups, with particular emphasis on young persons. In this report, "younger consumers" are defined as those in two generational groups: Millennials (born 1981 to 1996) and Gen Z (born 1997 and after). Among the report's key findings:
Younger consumers are less likely to have a primary care physician than older health consumers.
Many younger consumers are dissatisfied with some aspects of traditional care, including the effectiveness of treatments, efficiency of service delivery, and transparency about the types and costs of the care they receive.
Convenience is a top factor influencing care choices, particularly among younger consumers.
Younger consumers are much more likely to choose medical providers who offer digital capabilities, such as mobile or online access to test results, and electronic prescription refills.
Nontraditional health care services – such as virtual care and walk-in/retail clinics – are gaining popularity. In particular, consumers now prefer using nontraditional health care services for cold/virus treatment, flu shots, and checking vitals.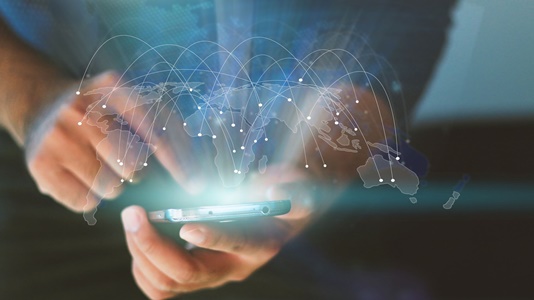 Social Media and Digital Communication
More Digital Tools and Tips from HIV.gov
HHS's HIV.gov blog site recently published two new posts in its ongoing digital marketing and outreach series. The series is designed to help agencies and organizations become more knowledgeable about digital tools and use them effectively in health communications. The newest posts are:
Need More Social Media Data? Tips for Instagram Metrics – Instagram has nearly 800 million users worldwide, and about two-thirds of its users are young persons between the ages of 18 and 34. This post discusses the range of available Instagram metrics and how they might inform your health communication efforts on this platform.
Want More Social Media Data? There's a Tool for That! – This blog item offers tips on using Facebook's and Twitter's built-in analytics tools to understand your audience and advance your social media HIV communications.