In Brief: September 17, 2018
Inside This Issue: Updates on newly approved HIV drugs, the U.S. and global epidemic, HIV and aging, and educational resources.
In Brief is NEAETC's news service covering the latest developments and educational resources about HIV, hepatitis, health disparities, and related topics. To subscribe, please click HERE.

HIV Treatment
FDA Approves the NNRTI Doravirine and a Doravirine Combination Pill for HIV Treatment
On August 30, the U.S. Food and Drug Administration (FDA) approved two antiretroviral medicines (ARVs): a new non-nucleoside reverse transcriptase inhibitor (NNRTI) called doravine (trade name Pifeltro) and a fixed-dose combination pill (trade name Delstrigo) that contains doravirine plus two other previously approved ARVs lamivudine (3TC) and tenofovir disoproxil fumarate (TDF). Both Pifeltro and Delstrigo are made by Merck, dosed once a day with or without food, and have been approved for adults infected with HIV-1 who are beginning antiretroviral treatment (ART) for the first time. Delstrigo is a complete ART regimen by itself, while Pifeltro must be combined with other ARVs to make a complete, effective regimen.
FDA's approval of Pifeltro and Delstrigo is based on the results of two Phase III clinical trials, DRIVE-AHEAD and DRIVE-FORWARD, which found that doravirine-based regimens were non-inferior (that is, comparably effective) to ART regimens using the NNRTI efavirenz or the protease inhibitor darunavir. Merck anticipates that Pifeltro and Delstrigo will be available through wholesalers by early October. The company is also working to obtain access for patients enrolled in government-sponsored programs, including AIDS Drug Assistance Programs, Medicaid, and Medicare Part D.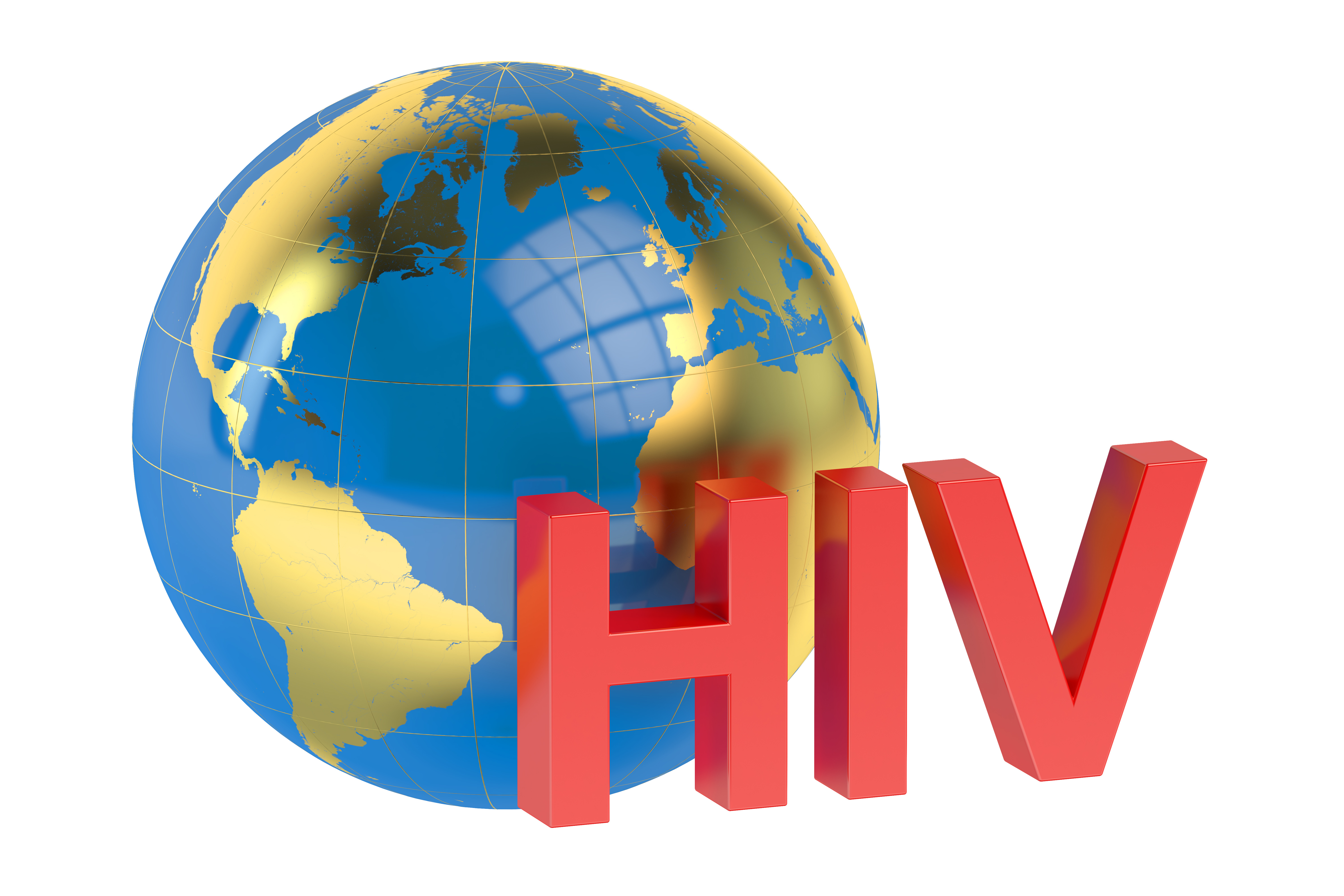 The U.S. and Global HIV Epidemics
NIAID: Eliminating Disparities in Viral Suppression Rates Is Essential for Ending the U.S. Epidemic
Overall rates of viral suppression have increased dramatically in the years since effective antiretroviral treatment (ART) was introduced in the United States. Viral suppression not only safeguards the health of people living with HIV but also blocks HIV transmission very effectively. For this reason, reducing HIV transmission through widespread use of ART – HIV treatment as prevention – is one of the cornerstones in efforts to end the HIV epidemic both in the U.S. and worldwide.
A recent NIH-funded study involving nearly 32,000 adults receiving HIV care at eight clinical sites across the U.S. found that rates of viral suppression improved from 32% in 1997 to 86% in 2015. However, these gains in viral suppression rates were unevenly distributed across different clinical populations and demographic groups. In particular, older persons and those taking ART regimens that include an integrase inhibitor had relatively high viral suppression rates, while younger persons and Blacks/African Americans had lower rates. In addition, improvements in viral suppression rates among heterosexual individuals and persons who inject drugs plateaued in the period from 2013 through 2015.
If HIV treatment as prevention is to help the U.S. reach its goal of ending the HIV epidemic, it is critically important to understand, address, and bridge gaps in achieving viral suppression, according to Anthony Fauci, director of the National Institute of Allergy and infectious Diseases (NIAID). In an editorial published in Annals of Internal Medicine, Fauci and his colleagues note that the new study brings readers closer to understanding viral suppression gaps arising from social and economic barriers to care. They call for additional research to identify ways to address and resolve these disparities, and for the development of tailored prevention packages and targeted treatment interventions for populations with low levels of viral suppression.
UNAIDS Report Urges Action to Achieve 2020 Targets for Global HIV Response
"The global AIDS response is at a precarious point – partial success in saving lives and stopping new HIV infections is giving way to complacency," according to a recent UNAIDS report, Miles to Go: Closing Gaps, Breaking Barriers, Righting Injustices. "At the halfway point to the 2020 targets, the pace of progress is not matching the global ambition. This report is a wake-up call – action now can still put us back on course to reach the 2020 targets."
The 268-page report is divided into three parts. Part 1 provides an overview of the global HIV epidemic and progress to date on UNAIDS's Fast-Track strategy to expand evidence-informed, combination HIV prevention, testing, and treatment services to reach the vast majority of persons in need by 2020. Part 2 examines barriers to ending AIDS, including stigma and discrimination, violence, marginalization, laws and policies, and poverty and inequality. Part 3 focuses on the epidemic in eight specific regions, with information about trends in new infections and deaths, progress and challenges in addressing barriers, and investments in the regions' HIV response efforts.
While noting that the number of people dying from AIDS-related illnesses has declined substantially thanks to the scale-up of ART access around the world, UNAIDS Director Michel Sidibé warns of an HIV prevention crisis in the report's Foreword. "The success in saving lives has not been matched with equal success in reducing new HIV infections . . . HIV prevention services are not being provided on an adequate scale and with sufficient intensity and are not reaching the people who need them most."
"AIDS is not over, but it can be," Sidibé believes. "At the halfway point to the 2020 targets, we must recommit ourselves to achieve them. The successes in HIV treatment show what can be done when we put our minds to it. People living with HIV are leading longer, healthier lives. But we still have miles to go. We have promises to keep."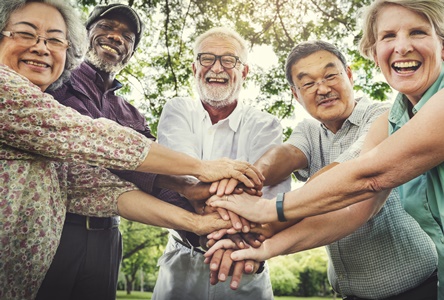 HIV and Aging
Nearly Half of All Persons Living with HIV in the U.S. Were 50+ in 2015
Persons aged 50 and over accounted for one-sixth (17%) of all new HIV diagnoses during 2016 and for nearly half (47%) of the total number of persons living with diagnosed HIV infection in the U.S. at the end of 2015, according to a recent CDC report, Diagnoses of HIV Infection Among Adults Aged 50 Years and Older in the United States and Dependent Areas 2011–2016. Here are some other highlights from this 118-page surveillance report:
New Diagnoses:
The annual number and rate of HIV diagnoses decreased among older adults from 2011 through 2016, reaching 5.9/100,000 population in 2016.
Blacks/African Americans accounted for 42% of new HIV diagnoses among older adults in 2016. The rates of HIV diagnosis per 100,000 population among older adults that year were 23.6 for Blacks/African Americans, 14.5 for persons of multiple races, 10.0 for Hispanics/Latinos, 4.3 for American Indians/Alaska Natives, 3.0 for Whites, and 2.4 for Asian Americans.
Males accounted for 72% of new HIV diagnoses among older persons in 2016, while females accounted for 28%. Among older males, male-to-male sexual contact accounted for two-thirds (67%) of new HIV diagnoses, followed by heterosexual contact (21%), injection drug use (8%), and both male-to-male sexual contact and injection drug use (3%). Among older females, 86% of new HIV diagnoses were attributed to heterosexual contact and 14% to injection drug use.
By region, the highest rates of HIV diagnosis per 100,000 population were in the South (8.0), the Northeast (6.0), the West (5.0), and the Midwest (3.3).
Prevalence:
At the end of 2015, at total of about 450,600 older adults were living with diagnoses HIV infection, and the prevalence rate was 406.5/100,000.
At year-end 2015, Blacks/African Americans made up the largest percentage of older adults living with diagnosed HIV (39%), followed by Whites (37%), Hispanics/Latinos (18%), persons of multiple races (4%), and Asian Americans (1%). American Indians/Alaska Natives and Native Hawaiians/other Pacific Islanders accounted for less than 1% each.
Older Blacks/African Americans also had the highest HIV prevalence rates per 100,000 population (1,518.8) – about twice the rate for older Hispanics/Latinos (747.7) and over 7 times the rate for older Whites (207.4).
More than three-quarters (75.6%) of the older U.S. adults living with HIV were men. Among those men, 64% of HIV infections were attributed to male-to-male sexual contact, 16% to injection drug use, 12% to heterosexual contact, and 8% to both male-to-male sexual contact and injection drug use. Among older females living with HIV, 70% of infections were attributed to heterosexual contact and 29% to injection drug use.
The HIV prevalence rate per 100,000 was 674.0 for older males and 172.8 for older females.
By region, HIV prevalence rates per 100,000 population among older persons were highest in the Northeast (603.9), followed by the South (448.4), the West (369.0), and the Midwest (205.1).

Educational Resources
Infographics Library from AIDSinfo
The U.S. Department of Health and Human Services (HHS) AIDSinfo website has compiled a library of HIV-related infographics in both English and Spanish. According to AIDSinfo, the infographics are intended for anyone interested in HIV, including healthcare providers seeking easy-to-understand information for their patients. The infographics provide a visual guide to understanding basic information about HIV, HIV prevention, HIV treatment, and living with HIV. The following infographics are currently available for download or printing:
3 Things to Know about HIV Treatment
Antiretroviral Therapy: What Does It Do?
FDA Approval of HIV Medicines
HIV Drug Resistance
HIV Life Cycle
HIV and AIDS: What's the Difference?
HIV and Birth Control
HIV-Discordant Couples
Living with HIV: Steps to Better Health
Pets and People with HIV
PrEP vs. PEP
Protecting Baby from HIV
The Path to a Longer, Healthier Life with HIV
Therapeutic HIV Vaccines
Tips for HIV Adherence
What Do My Lab Results Mean?
What's a Blip?
Who's on Your Team?
You Can Safely Share . . . with Someone with HIV
"Prescribe HIV Prevention" Program Focuses on PrEP and PEP
As part of its Act Against AIDS communication campaign, CDC recently launched the "Prescribe HIV Prevention" program and an associated website to help healthcare providers use pre-exposure prophylaxis (PrEP) and post-exposure prophylaxis (PEP) to prevent new HIV infections and improve health outcomes for persons at high risk for acquiring HIV infection. The website includes resources for clinicians, including information about the latest guidelines for PrEP and PEP, frequently asked questions, and tools for taking a sexual history and discussing sexual health with patients. It also includes tailored information for patients, as well as links to training resources, including some offering continuing medical education (CME/CE) credit.
Additional Digital Tools and Tips from HIV.gov
As part of its ongoing digital marketing series, HHS's HIV.gov blog site has published several new features to help agencies and organizations become more knowledgeable about digital tools and use them effectively in health communications. These include:
Other Recent Publications
New HIV Diagnoses in the United States, 2016 – This CDC infographic summarizes the most recent diagnosis data with breakdowns by route of transmission, race/ethnicity, and HIV diagnoses among youth aged 13 to 24.
Behavioral and Clinical Characteristics of Persons with Diagnosed HIV Infection: Medical Monitoring Project 2015 Cycle (June 2015-May 2016) – This 30-page CDC report summarizes information gathered from more than 3,600 adults diagnosed with HIV and living in 23 Medical Monitoring Project areas. It includes data on socioeconomic characteristics (health coverage, income, education, and housing status), depression, cigarette smoking, alcohol and recreational drug use, high-risk sexual activity, use of gynecologic and reproductive health services, antiretroviral therapy use and adherence, HIV clinical care and preventive care, viral suppression, emergency room and hospital admissions, testing for sexually transmitted diseases, unmet needs for ancillary services, intimate partner violence and sexual violence, and HIV prevention services.
Impact of Mexico City Policy on PEPFAR (Updated) – This four-page issue brief from amfAR discusses the effects of the reinstatement of the Mexico City Policy (MCP) on the U.S. President's Emergency Plan for AIDS Relief (PEPFAR). In January 2017, President Donald Trump signed a Presidential Memorandum reinstating and expanding the MCP. First introduced by then-President Ronald Reagan in 1984, the MCP has prohibited the provision of U.S. family planning funding to any non-U.S. nongovernmental organizations that perform or actively promote abortion as a method of family planning. Historically, the MCP has been repealed during some presidential administrations and reinstated during others. The amfAR brief examines the recent extension of MCP and its potential effects on PEPFAR and the global response to HIV.
Long-Acting HIV Treatment and Prevention Are Coming: Preparing for Potential Game Changers – This brief report, also from amfAR, discusses the ongoing development of long-lasting pills, implants, and injectable antiretroviral products for preventing and treating HIV infection. It outlines several important policy issues related to these long-acting agents, including how they will be evaluated and approved by the Food and Drug Administration, their intended markets, and payer coverage and access decisions.