In Brief: August 5, 2022
Highlights from the 24th International AIDS Conference
The 24th International AIDS Conference (IAC 2022) was held in person in Montreal, Canada, and online from July 29 through August 2. The overarching theme of this year's conference is "re-engage and follow the science." According to the conference organizers, this approach "will define future research agendas, shift latest evidence to action, and chart a new consensus on overcoming the HIV epidemic as a threat to public health and individual well-being."
The IAC 2022 research presentations and symposia focused on six main tracks:
Track A: Basic Science;

Track B: Clinical Science;

Track C: Prevention Science;

Track D: Social, Behavioral, and Implementation Science;

Track E: Implementation Science, Economics, Systems, and Synergies with Other Health and Development Sectors; and

Track F: Political Science, Laws, Ethics, Policies, and Human Rights
The conference also featured many presentations and actions under the broad umbrella of "Community, Leadership, Global Village, and Youth Programme (CLGVYP) activities."
The IAC 2022 website includes links to the conference program, conference theme and objectives, abstract index, pre-conference sessions, and news releases, as well as information about featured speakers and an exhibitor list.
In addition, the IAC 2022 site has rapporteur summaries for Tracks A through F and CLGVYP activities. These include reports on daily highlights for the different conference tracks, as well as for selected conference sessions. Unfortunately, the individual summaries appear as pop-up windows and can't be linked to directly here. So you may wish to browse through the list of available summaries by clicking on these daily links: July 29, July 30, July 31, August 1, and August 2.
Please note: The New England AIDS Education and Training Center will host International AIDS Conference Update on August 9 from 6 to 8:30 pm EDT. At the event, physicians Rajesh Gandhi, Kenneth Mayer, and Rebecca Zash will discuss important news and key findings from the conference.
This issue of In Brief is devoted to highlights from IAC 2022 in the form of headlines from the HIV, medical, and scientific press. For your convenience, we have curated the headlines by topic and subtopic, so that you may quickly review important developments and then explore in depth news items that are of greatest interest to you.
Please also note that news coverage from major conferences like IAC 2022 often continues for several weeks after the event. If you wish to follow future IAC 2022 reports, you can visit the following websites in the coming days and weeks:
For additional background information about many of the topics covered below, you may also visit NEAETC's Online HIV Resource Library.

Conference Summaries
Pre-Conference Highlights from the International AIDS Conference (HIV.gov)
Highlights from Opening Day of AIDS 2022 (HIV.gov)
Day 2 Highlights from AIDS 2022: Community Engagement, PEPFAR Lessons, and New HIV Viral Suppression Campaign (HIV.gov)
Day 3 Highlights from AIDS 2022 (HIV.gov)
Highlights from Day 4 of AIDS 2022: Reflections from Dr. Fauci and ADM Levine, Research Update, and Lessons from a Montreal Clinic (HIV.gov)
24th International AIDS Conference: First Reports (HIV i-base)
The Complete AIDS 2022 Coverage from [Poz Blogger] Mark S. King (Poz)
HIV Unmuted – Inside the Scientific Breakthroughs & Controversies of AIDS 2022 (Poz)
Message from Montreal: Which Way Will We Go? (AVAC)
Activists Crash AIDS Meeting, Protest for Better Access to Antiretrovirals (MedPage Today)
Monkeypox Update at AIDS 2022 Highlights Vaccine Shortage; New Clinical Features Reported (TheBodyPro)
Monkeypox Activists Disrupt AIDS 2022 with Rageful Protest (Poz)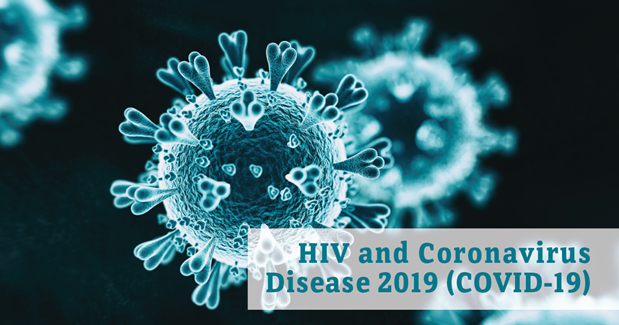 COVID-19 and HIV
People with HIV Still at Higher Risk of Death from COVID-19 in Omicron Wave (AIDSmap)
Learning from Pandemics: From COVID-19 and HIV to Future Pandemics (AIDS 2022 – see CLGVYP activities session report SY23)
Pandemics: Living with HIV During COVID-19 (AIDS 2022 – see Track D session report OAD02)
Strengthening Partnerships with Civil Society to Prioritize Resourcing for Children and Adolescents in the HIV and TB Response in the Face of COVID-19 (AIDS 2022 – see CLGVYP activities session report GVSY15)
COVID-19, Community, and HIV: Importance of Community Involvement in Pandemic Response (AIDS 2022 – see CLGVYP activities session report SY07)
Colliding Epidemics: HIV, NCDs, TB, STIs, COVID-19, and Others (see Track C session report OAC02)
Financing Community Systems for Pandemic Prevention, Preparedness, and Response: Lessons Learnt from the HIV and COVID-19 Response (AIDS 2022 – see CLGVYP activities session report GVSY22)
Resilience: The New Normal? (see Track E session report OAE02)
HIV and Co-Infections (AIDS 2022 – see Track A session report PR10)
Co-Infections: What Is New? (AIDS 2022 – see Track B session report SY16)
HIV and Other Conditions (AIDS 2022 – see Track B session report OAB04)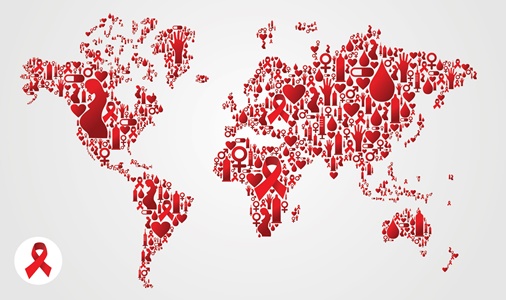 U.S. and Global HIV/AIDS Epidemic
"U=U" Officially Adopted by Entire U.S. Government (Poz); related coverage from Healio
HIV in 2022 and Beyond: A View from NIAID (AIDS 2022 – see Track A session report PR05)
PrEP Inequities Have Worsened in the U.S. Over the Last Decade, Both Racially and Regionally (AIDSmap)
Global HIV/AIDS Response in Danger, Warns UNAIDS Report (TheBodyPro); related coverage from Healio and Poz
HIV in Armed Conflicts (AIDS 2022 – see Track E session report PR02)
AIDS 2022 Session Spotlights Bi-Directional Learning Between Domestic and Global Efforts (HIV.gov)
Gaps in U=U Awareness Globally: Healthcare Providers Need to Do More to Get the Message Out (AIDSmap)
Exploring Innovative Global Community Engagement Efforts to Increase Viral Suppression Among Those Lost to Medical Care Within Marginalized Communities (AIDS 2022 – see CLGVYP activities session report GVSY30)
Trans People Left Out of Many Countries' Strategic HIV Plans (AIDSmap)
'Breathtaking Results': Botswana Hits UNAIDS 95-95-95 HIV Targets (Healio)
Just Six Injections a Year Can Prevent HIV: Here's What It Will Take for the World to Afford Them (AIDSmap)
Long-Acting Injectable Cabotegravir as PrEP Takes AIDS 2022 – and Perhaps the World – by Storm (TheBodyPro)
Optimizing the HIV Care Continuum (AIDS 2022 – see Track C session report OAC03)
Who, What, Where, and When: Tailoring PrEP Services to Increase Uptake (AIDSmap)
Dolutegravir Around the World: Outcomes in Advanced AIDS and Maintenance Therapy (TheBodyPro)
Drug Use and HIV: A Matter of World Health (AIDS 2022 – see Track E session report SY32)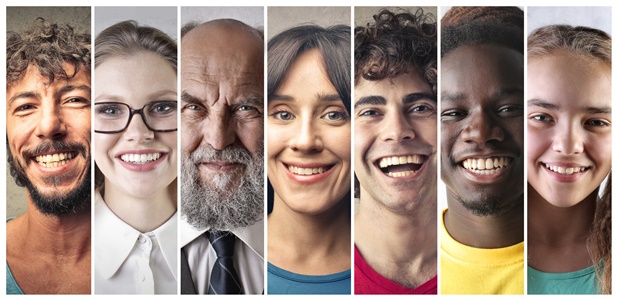 HIV in Specific Population Groups
Children and Adolescents
Four Pivotal Steps Needed to End AIDS in Children by 2030 (Poz)
'Flourishing' Is a Social Determinant of Health for Children and Young People (AIDSmap)
Six-Country Study Shows Dolutegravir-Based Treatment Is Highly Effective in Children and Adolescents (AIDSmap)
Adolescents and Women Who Experience Violence More Likely to Get HIV and Less Likely to Control It (AIDSmap)
Building Bridges to HIV Prevention and Care for Children and Young People: The Role of the Community and Young People (AIDS 2022 – see Track D session report OAD06)
Effective Strategies Combatting HIV and AIDS Among Young People (AIDS 2022 – see CLGVYP activities session report GVSY07)
Jumping Through the Hoops: Reaching Key Adolescent Populations Through Effective Community Interventions (AIDS 2022 – see Track D session report SY40)
Re-Engaging: Stories from Those Bridging the Gap Between Adolescents and Researchers (AIDS 2022 – see CLGVYP activities session report GVSY12)
Honey, You Have Forgotten About Young Key Populations in Healthcare Settings (AIDS 2022 – see CLGVYP activities session report GVSY25)
Outcomes in Pediatric and Adolescent HIV: Beyond ART (see Track B session report OAB02)
Sharing Best Practices of Existing Harm Reduction Services with Youth-Friendly Components Providing Services to Young People Who Inject Drugs (AIDS 2022 – see CLGVYP activities session report GVSY27)
Strengthening Partnerships with Civil Society to Prioritize Resourcing for Children and Adolescents in the HIV and TB Response in the Face of COVID-19 (AIDS 2022 – see CLGVYP activities session report GVSY15)


Gay, Bisexual, and Transgender Persons
Trans People Left Out of Many Countries' Strategic HIV Plans (AIDSmap)
Widespread PrEP Use Is Not Leading to More Hepatitis C Transmission Among Gay and Bisexual Men (AIDSmap)
DoxyPEP Significantly Reduces STIs in MSM and Transgender Women (TheBodyPro)
Long-Acting Injectable Cabotegravir as PrEP Takes AIDS 2022 – and Perhaps the World – by Storm (TheBodyPro)
Older Persons
Ageing with Grace with HIV (AIDS 2022 – see Track A session report SY22)
Persons Experiencing Intimate Partner Violence
Adolescents and Women Who Experience Violence More Likely to Get HIV and Less Likely to Control It (AIDSmap)
Building a Survivor's Toolkit: PrEP as a Safety Tool for Victims of Intimate Partner Violence (AIDS 2022 – see CLGVYP activities session report GVSY09)
Is Violence a Breaking Point for HIV? (AIDS 2022 – see Track D session report OAD05)
Persons Who Inject Drugs
Drug Use and HIV: A Matter of World Health (AIDS 2022 – see Track E session report SY32)
Beyond Addictophobia: Addressing Injection Risks and Drug-Linked Sexual Behaviours in HIV Prevention Science and Care (AIDS 2022 – see CLGVYP activities session report GVSY06)
Sharing Best Practices of Existing Harm Reduction Services with Youth-Friendly Components Providing Services to Young People Who Inject Drugs (AIDS 2022 – see CLGVYP activities session report GVSY27)


Sex Workers
Sex Worker-Focused Is Not Sex Worker-Led: Understanding Sex Worker Leadership in HIV and AIDS Policy (AIDS 2022 – see CLGVYP activities session report GVSY21)
Women
Strategic Litigation to Advance Reproductive Rights of Women with HIV: Lessons Learned (AIDS 2022 – see CLGVYP activities session report GVSY10)
New Data Suggest PrEP in Pregnancy Is Safe (AIDSmap)
Long-Acting Injectable Cabotegravir as PrEP Takes AIDS 2022 – and Perhaps the World – by Storm (TheBodyPro)

HIV Transmission, Prevention, and Testing
Transmission, Including U=U/Treatment as Prevention)
"U=U" Officially Adopted by Entire U.S. Government (Poz); related coverage from Healio
Gaps in U=U Awareness Globally: Healthcare Providers Need to Do More to Get the Message Out (AIDSmap)
U=U Positive+ Empowerment (AIDS 2022 – see Track C session report SY37)
Adolescents and Women Who Experience Violence More Likely to Get HIV and Less Likely to Control It (AIDSmap)
Complexities in the Measurement of New HIV Acquisitions (AIDS 2022 – see Track C session report SY31)
What Matters? Actual and Perceived Sexual Risk for HIV Acquisition (see Track D session report OAD03)
Pre-Exposure Prophylaxis (PrEP)
Long-Acting Injectable Cabotegravir as PrEP Takes AIDS 2022 – and Perhaps the World – by Storm (TheBodyPro)
Just Six Injections a Year Can Prevent HIV: Here's What It Will Take for the World to Afford Them (AIDSmap)
Injectable PrEP Can Only Cost a Little More Than Oral PrEP If It Is to Be Cost-Effective, South African Study Finds (AIDSmap)
Who, What, Where, and When: Tailoring PrEP Services to Increase Uptake (AIDSmap)
PrEP Inequities Have Worsened in the U.S. Over the Last Decade, Both Racially and Regionally (AIDSmap)
ViiV Healthcare to Allow 90 Countries to Access Generic Versions of HIV Prevention Shot (AIDSmap); related coverage from Healio and Poz
Widespread PrEP Use Is Not Leading to More Hepatitis C Transmission Among Gay and Bisexual Men (AIDSmap)
New Data Suggest PrEP in Pregnancy Is Safe (AIDSmap)
Building a Survivor's Toolkit: PrEP as a Safety Tool for Victims of Intimate Partner Violence (AIDS 2022 – see CLGVYP activities session report GVSY09)
Sex, Drugs, and HIV in the Age of Biomedical Prevention: Contemporary Community and Peer-Led Responses (AIDS 2022 – see CLGVYP activities session report GVSY19)
Other Prevention News
Frontiers of HIV Prevention Research (AIDS 2022 – see Track C session report SY10)
Packaging HIV Prevention for Different Populations (AIDS 2022 – see Track C session report OAC05)
HIV Prevention and Treatment (AIDS 2022 – see Track C session report PR06)
Approaches for HIV Cure and Vaccine Research (AIDS 2022 – see Track A session report PR04)
Minimal Antibody Response in Imbokodo Compels Change of Course for HIV Vaccine Research (AIDSmap)
Quest to Reach HIV Epidemic Control (AIDS 2022 – see Track C session report SY15)
Beyond Addictophobia: Addressing Injection Risks and Drug-Linked Sexual Behaviours in HIV Prevention Science and Care (AIDS 2022 – see CLGVYP activities session report GVSY06)
Sharing Best Practices of Existing Harm Reduction Services with Youth-Friendly Components Providing Services to Young People Who Inject Drugs (AIDS 2022 – see CLGVYP activities session report GVSY27)
Testing
HIV Test-and-Treat Reduces TB Incidence in the Community (AIDSmap)
Innovative Differentiation: How Best to Deliver HIV Testing, Treatment, and Prevention Services (AIDS 2022 – see Track E session report OAE01)
Self-Testing and Self-Sampling to Enhance Integrated HIV, STIs, and Hepatitis Services (AIDS 2022 – see Track C session report SY41)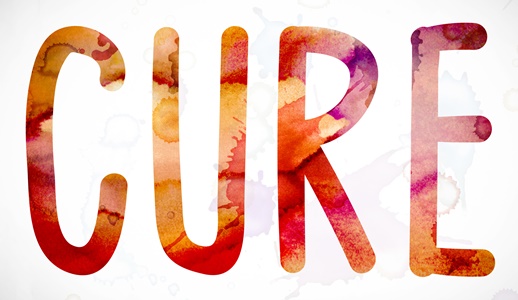 HIV Care and Treatment (Including Cure Research)
Cure Research
California Man Appears to Be Another Person Cured of HIV After a Stem Cell Transplant (AIDSmap); related coverage from AIDSmap, Healio, HIV i-base, MedPage Today, TheBodyPro, and Poz
New Insights into HIV Latent Cells Yield Potential Cure Targets (NIAID)
Other Cure-Related Sessions at AIDS 2022 (HIV i-base)
New HIV "Functional Cure" Case Yields More Clues, But Few Firm Answers (TheBodyPro – section of article)
Approaches for HIV Cure and Vaccine Research (AIDS 2022 – see Track A session report PR04)
On the Road to HIV Cure Gene Therapy: Who Can Learn from Whom? (AIDS 2022 – see CLGVYP activities session report GVSY05)
Combining Immunotherapeutic Agents to Achieve ARV-Free Remission of HIV (AIDS 2022 – see Track A session report SY20)
Shake and Bake: Promising Strategies for HIV Cure (AIDS 2022 – see Track A session report OAA04)
Smart New Single-Cell Assay Shines a Light on the HIV Reservoir (AIDSmap)
Finding the Needle in the Haystack: Progress in Understanding the HIV Reservoir (AIDS 2022 – see Track A session report OAA03)
Novel Insights into the Nature of the HIV Reservoir and Mechanisms of Persistence (AIDS 2022 – see Track A session report SY14)
New and Experimental Treatments
Long-Acting Therapies (AIDS 2022 – see Track B session report SY33)
Long-Acting Treatment: Game Changer or White Elephant? (AIDS 2022 – see Track B session report PR11)
Early Data on Injecting CAB/RPV-LA into Thigh Muscle (HIV i-base)
Survey Suggests Particular Benefits of – and Obstacles to – LA-ART in Select Groups (TheBodyPro – article section)
Advances in Combatting HIV with Broadly Neutralizing Antibodies (AIDS 2022 – see Track A session report SY34)
Other HIV Care and Treatment News
Stigma Interventions: Improving Health and Wellness for People Living with HIV and Key Populations (AIDS 2022 – see Track D session report OAD08)
Integrated Mental Health Approaches and Care Among People Living with HIV (AIDS 2022 – see Track D session report OAD07)
Dolutegravir Around the World: Outcomes in Advanced AIDS and Maintenance Therapy (TheBodyPro); related coverage from AIDSmap, MedPage Today (1), and MedPage Today (2)
Weight Gain on Treatment: More Evidence That TAF Plus Dolutegravir Leads to Greater Gains (AIDSmap)
Dual Therapy Holds Its Own in Treatment-Naive HIV (MedPage Today)
Activists Crash AIDS Meeting, Protest for Better Access to Antiretrovirals (MedPage Today)
HIV Prevention and Treatment (AIDS 2022 – see Track C session report PR06)
ART in Evidence (AIDS 2022 – see Track B session report OAB03)
Quest to Reach HIV Epidemic Control (AIDS 2022 – see Track C session report SY15)

Comorbidities and Side Effects
Multiple Comorbidities
Co-Infections: What Is New? (AIDS 2022 – see Track B session report SY16)
HIV and Co-Infections (AIDS 2022 – see Track A session report PR10)
HIV and Other Conditions (AIDS 2022 – see Track B session report OAB04)
Colliding Epidemics: HIV, NCDs, TB, STIs, COVID-19 and Others (see Track C session report OAC02)
Self-Testing and Self-Sampling to Enhance Integrated HIV, STIs, and Hepatitis Services (AIDS 2022 – see Track C session report SY41)
Viral Hepatitis
Widespread PrEP Use Is Not Leading to More Hepatitis C Transmission Among Gay and Bisexual Men (AIDSmap)
ALLIANCE Trial Delivers Important Treatment Data for People with HIV, HBV Coinfection (Healio); related coverage from MedPage Today
B/F/TAF Outperforms DTG + F/TDF as HBV Treatment in PLWH (TheBodyPro – article section)
Self-Testing and Self-Sampling to Enhance Integrated HIV, STIs, and Hepatitis Services (AIDS 2022 – see Track C session report SY41)
Biktarvy May Be the Best Option for People with Both HIV and Hepatitis B (Poz)
Sexually Transmitted Infections
Taking Antibiotic After Sex Cuts STIs by Two-Thirds, 'DoxyPEP' Study Finds (AIDSmap); related coverage from Healio, HIV i-base, MedPage Today, and TheBodyPro
Tuberculosis
HIV Test-and-Treat Reduces TB Incidence in the Community (AIDSmap)
Oral Six-Month Treatment for MDR-TB Is Safe and Effective in People with HIV (AIDSmap)
Strengthening Partnerships with Civil Society to Prioritize Resourcing for Children and Adolescents in the HIV and TB Response in the Face of COVID-19 (AIDS 2022 – see CLGVYP activities session report GVSY15)
Side Effects
Weight Gain on Treatment: More Evidence That TAF Plus Dolutegravir Leads to Greater Gains (AIDSmap)
Metabolic Consequences of New Classes of ART (AIDS 2022 – see Track B session report SY06)