In Brief: May 24, 2022
Inside This Issue: HIV prevention and care among transgender women; HIV among Asian Americans and Pacific Islanders; HIV vaccine research; COVID-19 developments; and conference news.

Affected Population Groups
CDC Examines Factors That Impact Access to HIV Prevention and Care Among Transgender Women
Transgender women in the U.S. are disproportionately affected by HIV, and transgender women of color are at particularly high risk. A recent meta-analysis found that nearly half (44%) of African American transgender women and one-quarter (26%) of Hispanic/Latina transgender women were living with HIV. To shed light on the factors that promote or hinder access to HIV prevention and care, CDC researchers analyzed data for the 1,608 transgender women who participated in CDC's National HIV Behavioral Surveillance (NHBS) during 2019-2020.
The researchers identified several detrimental socioeconomic factors that were common and were associated with lower receipt of HIV prevention and treatment services. These included low income (reported by 44% of participating transgender women), homelessness (39%), and severe food insecurity occurring during the prior 12 months (40%).
The NHBS data showed that transgender women who had a usual health care source or a provider with whom they felt comfortable discussing gender-related health issues had improved HIV prevention and treatment outcomes, including for HIV testing, preexposure prophylaxis (PrEP) use, and viral suppression. "These findings illustrate the benefit of gender-affirming approaches used by health care providers, and highlight the challenging socioeconomic conditions faced by many transgender women," the study researchers noted. "Ensuring access to gender-affirming health care approaches and addressing the socioeconomic challenges of many transgender women could improve access to and use of HIV prevention and care in this population and will help achieve the goals of the Ending the HIV Epidemic in the United States initiative."


AIDSVu Highlights HIV Among Asian Americans and Pacific Islanders
In commemoration of National Asian and Pacific Islander HIV/AIDS Awareness Day on May 19, AIDSVu published a blog item focusing on HIV diagnoses and trends among Asian Americans and Pacific Islanders in the U.S., including Native Hawaiians. AIDSVu also produced the following updated infographics:
For additional information about HIV among Asian Americans, Native Hawaiians, and Pacific Islanders, you can read a recent HIV.gov post that describes resources on HIV in this population group, as well as NEAETC's online resource library pages about Asian American People and HIV, and Native Hawaiians and Other Pacific Islanders and HIV.
HIV Vaccine Research
HVTN Launches First Volunteer Registry for HIV Vaccine Studies
In the run-up to National HIV Vaccine Awareness Day on May 18, several organizations announced new initiatives and published topical resources about HIV vaccines. The HIV Vaccine Trials Network (HVTN) launched its online Red Ribbon Registry for volunteers across the U.S. who are interested in participating in HIV vaccine research. The registry, which is made possible by a National Institutes of Health grant, helps vaccine researchers quickly find people who might be a good fit for a study based on age, location, health factors, and other criteria.
Prospective volunteers must first complete an online health survey and consent form indicating their willingness to participate in vaccine trials and be contacted by study researchers. If they are later contacted about a vaccine trial, the volunteers will have the opportunity to learn the full details of the study and ask questions in order to make an informed decision about whether to participate. "With the Red Ribbon Registry and our national advertising campaign, we continue to invite a new generation of community members into the process as important partners in the advancement of science and the ending of suffering and death from HIV-related illnesses," noted HVTN.
HIV Vaccine Resources from AVAC
The prevention organization AVAC has also produced several new and updated HIV vaccine resources in recent weeks. These include:
Phase 1 mRNA HIV Vaccine Trials – This two-page fact sheet provides a brief description of recent developments in mRNA vaccine research, as well as a table with extensive information about three Phase 1 clinical trials of HIV vaccine candidates that use the mRNA platform.
Experimental Medicine Vaccine Trials (EMVTs): Opportunities and Challenges – This two-page fact sheet examines "innovative trial design to safely speed the discovery of viable vaccine candidates. The focus of EMVTs is to accelerate vaccine science rather than progress individual products," according to AVAC.
Years Ahead in HIV Prevention Research: Time to Market – This infographic in timeline format "shows the potential time points when the next-generation of HIV prevention options might find their way into new programs," AVAC notes.
Research Fundamentals: An HIV Vaccine – What's the Challenge and What's the Science? – In this 12-minute AVAC podcast, vaccine experts from the California Institute of Technology and International AIDS Vaccine Initiative discuss HIV's capacity to escape detection by the immune system and current strategies to develop effective vaccines.
HIV Vaccines in 2022: Where to from Here? – In this open-access article in the Journal of the International AIDS Society, AVAC executive director Mitchell Warren and his colleagues review recent setbacks in HIV vaccine development, and identify key considerations in developing a coordinated strategy for future HIV vaccine research.
For additional information on this topic, you can visit NEAETC's Online HIV Resource Library page focusing on HIV Vaccines.

COVID-19 Developments
FDA Authorizes Pfizer-BioNTech Vaccine Booster for Children 5 Through 11 Years Old
On May 17, the U.S. Food and Drug Administration (FDA) amended the emergency use authorization (EUA) for the Pfizer-BioNTech COVID-19 Vaccine to allow the use of a single booster dose in children 5 through 11 years old. According to the revised EUA, children must have completed the primary series with the Pfizer-BioNTech vaccine at least five months prior to receiving their booster dose. The expansion of the Pfizer-BioNTech vaccine's EUA to include younger children follows a January 3 FDA decision allowing children 12 to 15 years old to receive a single booster dose of the vaccine.
"While it has largely been the case that COVID-19 tends to be less severe in children than adults, the omicron wave has seen more kids getting sick with the disease and being hospitalized, and children may also experience longer term effects, even following initially mild disease," noted FDA Commissioner Dr. Robert Califf. "The FDA is authorizing the use of a single booster dose of the Pfizer-BioNTech COVID-19 Vaccine for children 5 through 11 years of age to provide continued protection against COVID-19."


HIVinfo Issues New HIV and COVID-19 Fact Sheet
The U.S. Department of Health and Human Services (HHS) HIVinfo website recently published a new HIV and COVID-19 fact sheet. The resource, which is in question-and-answer format, provides important information about the potential effects of COVID-19 on people with HIV, ways people with HIV can protect themselves and others from infection with SARS-CoV-2 (the virus responsible for COVID-19), the safety and efficacy of COVID-19 vaccines for people with HIV, and potential drug-drug interactions between HIV drugs and COVID-19 treatment. A Spanish-language version is also available. For additional information on this topic, you can visit NEAETC's Online Resource Library page focusing on COVID-19 and HIV.
HHS Makes Additional Free COVID-19 Tests Available to U.S. Households
Residential households in the U.S. are now eligible to receive an additional eight free at-home COVID-19 tests by filling out a simple order form on the USPS.com website. Once ordered, the tests will come in two separate packages containing four tests each. The tests will also ship for free and each four-test package will have its own tracking number.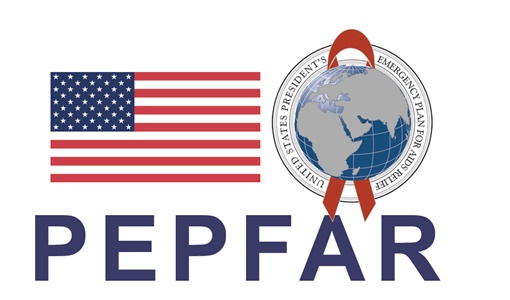 Global HIV Programs
Dr. John Nkengasong Confirmed as Next U.S. Global AIDS Coordinator
Earlier this month, the U.S. Senate confirmed Dr. John Nkengasong as the next Ambassador-at-Large, Coordinator of U.S. Government Activities to Combat HIV/AIDS Globally. Once he is sworn in, Dr. Nkengasong will manage and oversee the U.S. President's Emergency Plan for AIDS Relief (PEPFAR), as well as the federal government's multilateral engagements with the Global Fund to Fight AIDS, Tuberculosis, and Malaria and the Joint United Nations Programme on HIV/AIDS (UNAIDS). In his role, Dr. Nkengasong will work with various agencies and organizations within the U.S. and internationally "to accelerate progress on the global HIV/AIDS response, sustain epidemic impact, and contribute to broader global health diplomacy and security for the future," according to the U.S. State Department.
"This is great news for the world. John Nkengasong is an inspired choice to lead PEPFAR," noted Winnie Byanyima, executive director of UNAIDS. "He is one of the world's leading experts on HIV and pandemic preparedness and has practical experience on how to advance efforts to end AIDS amidst the COVID pandemic. We need the kind of bold thinking and commitment that he has brought throughout his career."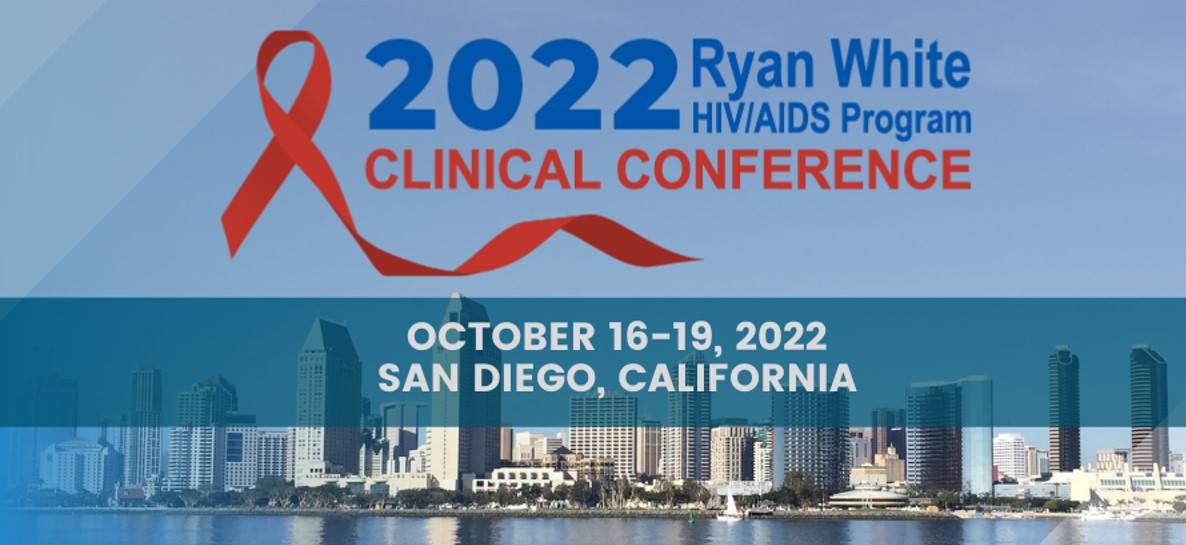 Conference News
Registration Opens for 2022 RWHAP Clinical Conference
Organizers of the 2022 Ryan White HIV/AIDS Program Clinical Conference (2022 RWHAP Conference) plan to hold this year's event in San Diego, California, from October 16 through 19, provided that it is considered safe to meet in person at that time. The 2022 RWHAP Conference will cover a wide range of topics, including the following:
new aspects to the RWHAP;

COVID-19 in people with HIV;

clinical considerations for antiretroviral therapy (ART) in different patient groups, including pregnant women, older persons, and those with comorbid conditions and coinfections;

recent data on currently available and investigational antiretroviral drugs, formulations, and strategies;

long-acting injectable PrEP in individuals at risk for HIV infection;

diagnosis and management of opportunistic infections among people with HIV;

sexually transmitted infections in adults and adolescents with HIV;

postnatal HIV care and prevention; and

burnout among health professionals.


Attendance is limited to 400 HIV physicians, nurse practitioners, and physician assistants in RWHAP-funded clinics and programs. The conference organizers note that, since they are not sure what the status of the COVID-19 pandemic will be in October, they are planning for distanced seating in the main meeting space. For additional information or to register, please visit the 2022 RWHAP Conference website.