In Brief: January 4, 2022
Inside This Issue: First injectable PrEP treatment for HIV; FDA grants EUAs for two oral COVID-19 drugs; COVID-19 boosters for 12- to 15-year-olds; rise of the Omicron variant; updated COVID-19 guidance; AIDS United funding opportunity; and new educational resources.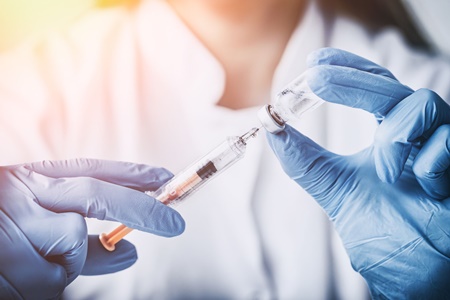 Pre-Exposure Prophylaxis
First Injectable PrEP Treatment for HIV Gains FDA Approval
On December 20, the U.S. Food and Drug Administration (FDA) approved an extended-release form of the antiretroviral drug cabotegravir (trade name Apretude) for pre-exposure prophylaxis (PrEP) to reduce the risk of sexually acquired HIV. Apretude – which was approved for use in at-risk adults and adolescents weighing at least 35 kilograms (77 pounds) – is given first as two initiation injections administered one month apart, and then every two months thereafter. Patients have the option of starting their PrEP treatment with Apretude itself or by first taking the oral form of cabotegravir (trade name Vocabria) for four weeks to see how well they tolerate the drug.
"Today's approval adds an important tool in the effort to end the HIV epidemic by providing the first option to prevent HIV that does not involve taking a daily pill," noted Dr. Debra Birnkrant, director of FDA's Division of Antivirals. "This injection, given every two months, will be critical to addressing the HIV epidemic in the U.S., including helping high-risk individuals and certain groups where adherence to daily medication has been a major challenge or not a realistic option."
The latest data from the Centers for Disease Control and Prevention (CDC) indicate that the use of PrEP for HIV prevention has increased substantially in recent years. During 2015, only about 3% of the estimated 1.2 million people for whom PrEP is recommended were prescribed it. By 2020, that figure had risen to about 25%. "However, there remains significant room for improvement," according to an FDA statement issued with the drug approval. "PrEP requires high levels of adherence to be effective and certain high-risk individuals and groups, such as young men who have sex with men, are less likely to adhere to daily medication. Other interpersonal factors, such as substance use disorders, depression, poverty and efforts to conceal medication also can impact adherence. It is hoped that the availability of a long-acting injectable PrEP option will increase PrEP uptake and adherence in these groups."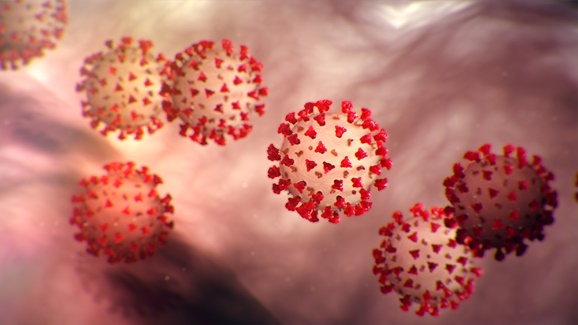 COVID-19 Treatment
FDA Grants Emergency Use Authorizations for Two Oral COVID-19 Treatments
Within days after FDA approved Apretude for HIV PrEP, the agency granted emergency use authorizations (EUAs) for the first two oral antiviral treatments for COVID-19: 1) Pfizer, Inc.'s Paxlovid, which consists of two antiviral drugs (nirmatrelvir and ritonavir tablets) co-packaged for oral use; and 2) Merck Sharp & Dohme Corp.'s molnupiravir capsules.
The EUA for Paxlovid specifies it may be used for the treatment of mild-to-moderate COVID-19 in adults and in pediatric patients who are at least 12 years old and weigh at least 40 kilograms (88 pounds). Patients prescribed Paxlovid must have tested positive for SARS-CoV-2 (the virus responsible for COVID-19) and be at high risk for progression to severe COVID-19, including hospitalization or death. This combination treatment is available by prescription only and should be initiated as soon as possible after diagnosis of COVID-19 and within five days of the onset of symptoms. Pfizer has developed fact sheets with additional information about Paxlovid for healthcare providers and for patients and caregivers.
FDA's EUA for molnupiravir indicates that the drug may only be used for the treatment of mild-to-moderate COVID-19 in adults who have tested positive for SARS-CoV-2, who are at high-risk for progression to severe COVID-19 (including hospitalization or death), and for whom no other COVID-19 treatment options are "accessible or clinically appropriate." Merck has produced fact sheets with more information about molnupiravir for healthcare providers and for patients and caregivers.
"As new variants of the virus continue to emerge, it is crucial to expand the country's arsenal of COVID-19 therapies using emergency use authorization, while continuing to generate additional data on their safety and effectiveness," noted Dr. Patrizia Cavazzoni, director of FDA's Center for Drug Evaluation and Research. The National Institutes of Health has updated its COVID-19 Treatment Guidelines to reflect the latest data and FDA EUAs for Paxlovid and molnupiravir.
FDA Expands EUA for Pfizer-BioNTech Vaccine to Include Boosters for 12- to 15-Year-Olds
On January 3, the FDA amended its EUA for the Pfizer-BioNTech COVID-19 Vaccine in several ways, including to:
expand the use of a single booster dose to include adolescents 12 to 15 years old;

shorten the time between the completion of primary vaccination of the Pfizer-BioNTech COVID-19 Vaccine and a booster dose to at least five months; and

allow for a third primary series dose to be given to certain immunocompromised children 5 to 11 years old.


"Throughout the pandemic, as the virus that causes COVID-19 has continuously evolved, the need for the FDA to quickly adapt has meant using the best available science to make informed decisions with the health and safety of the American public in mind," noted Dr. Janet Woodcock, FDA's acting commissioner. "With the current wave of the Omicron variant, it's critical that we continue to take effective, life-saving preventative measures such as primary vaccination and boosters, mask wearing, and social distancing to effectively fight COVID-19."

Rise of the Omicron Variant
Background and Resources on Omicron
As this newsletter goes to press, reported cases of COVID-19 have been surging in the U.S. and worldwide. This spike in COVID-19 cases is due, in part, to the highly transmissible Omicron variant, which was first discovered in South Africa and Botswana during November. CDC estimates that, in the U.S., the Omicron variant accounted for just 0.6% of U.S. COVID-19 infections during the week ending December 4, rising to about 58.6% during the week ending December 25. The rise of the Omicron variant and overall surge in COVID-19 infections is rapidly changing the trajectory of the pandemic in ways that are not yet fully understood.
We will continue to follow developments closely, reporting on and providing links to new scientific guidance and findings. For more detailed information about the Omicron variant, see the following CDC web pages: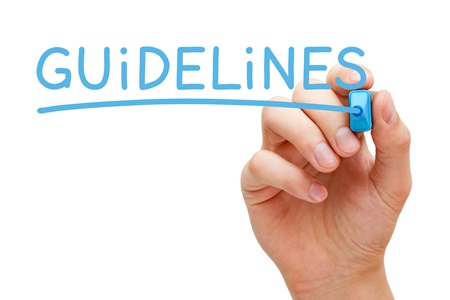 Response to the COVID-19 Pandemic
CDC Issues Emergency Guidance for Healthcare Facilities to Prepare for Omicron Variant Surge
In response to the growing number of Omicron variant cases, CDC released updated guidance on December 23 for healthcare workers. According to the new guidance:
Healthcare workers with COVID-19 who are asymptomatic can return to work after 7 days with a negative test, and that isolation time can be cut further if there are staffing shortages.

Healthcare workers who have received all recommended COVID-19 vaccine doses, including a booster, do not need to quarantine at home following high-risk exposures.
CDC also released an update to its guidance document, Strategies to Mitigate Healthcare Personnel Staffing Shortages. "As the healthcare community prepares for an anticipated surge in patients due to Omicron, CDC is updating our recommendations to reflect what we know about infection and exposure in the context of vaccination and booster doses," noted CDC Director Dr. Rochelle Walensky. "Our goal is to keep healthcare personnel and patients safe, and to address and prevent undue burden on our healthcare facilities. Our priority, remains prevention – and I strongly encourage all healthcare personnel to get vaccinated and boosted."


Updated COVID-19 Guidance for Isolation, Quarantine, and Self-Testing
Isolation Period: On December 27, CDC issued new guidance that shortens the recommended isolation period for the general public. "People with COVID-19 should isolate for 5 days and if they are asymptomatic or their symptoms are resolving (without fever for 24 hours), follow that by 5 days of wearing a mask when around others to minimize the risk of infecting people they encounter," according to the guidance. "The change is motivated by science demonstrating that the majority of SARS-CoV-2 transmission occurs early in the course of illness, generally in the 1 to 2 days prior to onset of symptoms and the 2 to 3 days after."
Quarantine Period: CDC updated guidance also reduces the recommended quarantine period for anyone in the general public who is exposed to COVID-19. "For people who are unvaccinated or are more than six months out from their second mRNA dose (or more than 2 months after the J&J vaccine) and not yet boosted, CDC now recommends quarantine for 5 days followed by strict mask use for an additional 5 days. Alternatively, if a 5-day quarantine is not feasible, it is imperative that an exposed person wear a well-fitting mask at all times when around others for 10 days after exposure. Individuals who have received their booster shot do not need to quarantine following an exposure, but should wear a mask for 10 days after the exposure. For all those exposed, best practice would also include a test for SARS-CoV-2 at day 5 after exposure. If symptoms occur, individuals should immediately quarantine until a negative test confirms symptoms are not attributable to COVID-19."
Self-Testing: CDC also recently updated its guidance and supportive materials about COVID-19 self-testing. The agency's self-testing page now includes an overview of self-testing, as well as guidance on the following:
when to consider self-testing;

how to use a self-test;

what a positive test result means;

what a negative test result means;

serial (repeat) testing; and

what an invalid or error test result means.
CDC has also developed several infographics on self-testing for the general public: Using Your Self-Test Kit; How to Collect An Anterior Nasal Swab Specimen for COVID-19 Testing (also available in Spanish); and How to Collect a Nasal Mid-Turbinate Swab Specimen for COVID-19 Testing (also available in Spanish).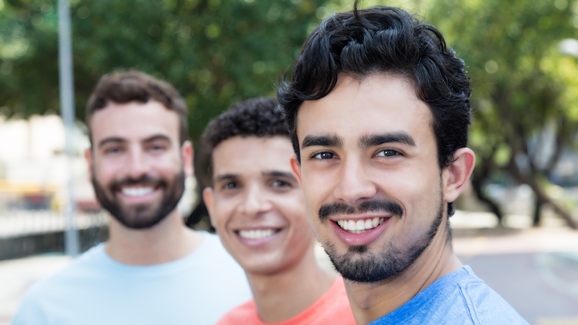 Funding Opportunity
AIDS United Offers Grants Focusing on Hispanic/Latinx Gay, Bisexual, and Transmasculine Communities
AIDS United recently announced that it will provide a total of $100,000 in grants through its Conexiones Positivas: Positive Connections Initiative. The goals of the initiative are to:
enhance investment in and strengthen the networks, leadership, and support of Hispanic/Latinx gay, bisexual, and transmasculine communities to educate and lessen HIV stigma;

enhance funded organizations' capacity to provide culturally humble, competent, and linguistically accessible technical assistance and capacity building;

support the creation and enhancement of local community networks, as well as leverage national partnerships to support connection and lessen isolation in the target communities; and

support innovative advocacy and education efforts to reduce HIV stigma.
AIDS United expects to award $10,000 to $20,000 to six to eight grantee organizations serving and advocating for people with HIV. For additional information, see AIDS United's Request for Proposals for the initiative. Applications must be submitted no later than January 14.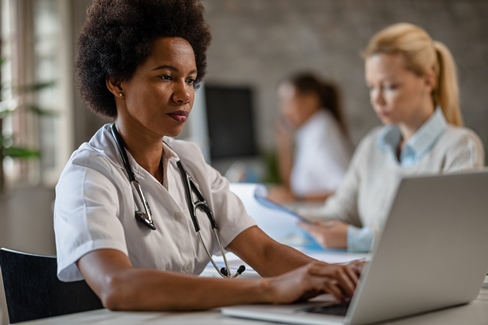 Educational Resources
New HIV Resources from HRSA, AIDSVu, and HIV.gov
Several new HIV-related resources have become available in recent weeks. For you convenience, we have provided their titles and brief descriptions below, together with hyperlinks to the actual resources.
HRSA's Ryan White HIV/AIDS Program – By the Numbers: 2020 – This infographic from the Health Resources and Services Administration (HRSA) summarizes highlights of the RWHAP during 2020, including the number of clients served, with breakdowns by race/ethnicity. Data are also provided on the percentage of RWHAP clients in 2020 who: achieved viral suppression while receiving HIV care; were living in temporary or unstable housing; and had incomes at or below the Federal Poverty Level.
2019 HIV Data and Interactive Maps – AIDSVu recently released interactive maps and data visualizing the U.S. HIV epidemic at the state and county level for 2019. These updated resources include data for 15 additional cities across the country, "further illustrating how the HIV epidemic impacts cities and neighborhoods at a fine geographic level to enable targeted and effective policy and programmatic interventions," according to AIDSVu.
The Updated National HIV/AIDS Strategy (NHAS): What's New and What's Next? – This YouTube video posted by HIV.gov is the recording of a December 9 webinar covering how federal officials, community-based organizations, and the communities they serve can use the updated NHAS to support their efforts to respond to and end the U.S. HIV epidemic.
Live with Leadership: People, Place, Policy, and Science Matter – This YouTube video, also from HIV.gov, is a recording of a December 8 webinar focused on the importance of taking a comprehensive approach to ending the HIV epidemic. It includes a discussion of the role that syndemics such as viral hepatitis, sexually transmitted infections, mental health, and substance use play in the HIV epidemic.