In Brief: November 18, 2021
Inside This Issue: U.S. to host next Global Fund replenishment conference; funding opportunities for rural opioid programs, syringe services programs, and Ryan White recipients; new HIV Source web portal; COVID-19 in children and teens; and other news.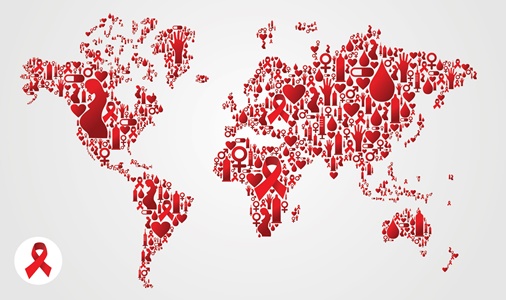 Global Health
U.S. to Host Next Global Fund Replenishment Conference
On November 10, U.S. Secretary of State Antony Blinken announced that the U.S. will host the Global Fund to Fight AIDS, Tuberculosis, and Malaria (Fund) Seventh Replenishment Conference during the second half of 2022. The Replenishment Conference, which is held every three years, convenes leaders from governments, civil society, the private sector, and communities affected by AIDS, tuberculosis (TB), and malaria. Since the Fund's inception 20 years ago, more than 80 countries have made or pledged contributions to support its efforts against AIDS, tuberculosis, and malaria. The U.S. has been the Fund's largest donor, with contributions totaling $17 billion – about one-third of all donor contributions to the Fund. In the American Rescue Plan Act of 2021, the U.S. Congress appropriated an additional $3.5 billion to the Fund's COVID-19 Response Mechanism to help low- and middle-income countries respond to the pandemic, mitigate its impact on HIV, TB, and malaria services, and make urgent improvements to health systems.
"Once again, the U.S. is demonstrating tremendous leadership in global health," noted Peter Sands, executive director of the Fund. "As the largest donor to the Global Fund and as a longstanding champion of the fight against HIV, TB, and malaria, through both its support to the Global Fund and its bilateral programs, the U.S. is superbly placed to host our next Replenishment."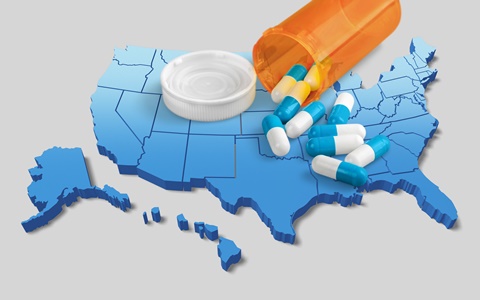 The Opioid Epidemic
$50 Million Funding Opportunity for Rural Opioid Response Program Implementation
HRSA's Federal Office of Rural Health Policy is now accepting applications for its recently announced Rural Communities Opioid Response Program (RCORP) Implementation funding opportunity (HRSA-22-057). RCORP is a multi-year initiative with the goal of reducing the morbidity and mortality of substance use disorder (SUD), including opioid use disorder (OUD), in high risk rural communities. RCORP Implementation funding will be used to strengthen and expand SUD/OUD prevention, treatment, and recovery services to enhance rural residents' ability to access treatment and move towards recovery. "Given the complex and multifaceted nature of SUD/OUD, as well as the need to secure community buy-in and generate adequate patient volume to sustain services, HRSA requires that applicants be part of broad, multi-sectoral consortia." HRSA expects to make about 50 awards totaling $50 million over a three-year period. The application deadline is January 13, 2022.
AIDS United and NASTAD to Provide $7.5 Million to Support SSPs
On November 5, AIDS United and NASTAD announced a new grants program – Expanding Syringe Services Programs Capacity to Respond to COVID-19 – that will assist syringe services programs (SSPs) in their response to the COVID-19 pandemic. Drug overdose rates have increased during the pandemic, and people diagnosed with a substance use disorder are more likely to get COVID-19 and, once infected, to experience severe outcomes, such as hospitalization and death. This AIDS United-NASTAD joint project will provide a total of $7.5 million to 50 to 70 SSPs, 6 demonstration sites, and 2 advanced demonstration sites nationwide.
In announcing the program, Jesse Milan Jr., president and CEO of AIDS United, noted, "Syringe services programs save lives. People who use drugs are too often mistreated in mainstream health care settings. SSPs fill this gap and are a vital, front-line public health lifeline. The tremendous trust people who use drugs have in SSPs allows these programs to do so much more for their communities including offering a wide variety of critical services, like HIV testing and COVID-19 vaccination. That's why AIDS United is beyond thrilled to grant millions of dollars to dozens of these organizations across the United States." For additional information about the program, contact: Warren Gill, wgill@aidsunited.org.

Other Funding Opportunities
HRSA Funding Opportunities Under the RWHAP
The Health Resources and Services Administration (HRSA) HIV/AIDS Bureau recently announced two funding opportunities under the Ryan White HIV/AIDS Program (RWHAP). Funding opportunity HRSA-22-037 will provide a total of about $75 million in RWHAP Part D funding to 114 entities to provide family-centered care in outpatient or ambulatory care settings to low-income women (25 years and older) with HIV, infants (up to two years of age) exposed to or with HIV, children (ages 2 to 12) with HIV, and youth (ages 13 to 24) with HIV. "RWHAP Part D funding is intended to improve access to family-centered HIV medical care through the provision of coordinated, comprehensive, and culturally and linguistically competent services directly, through contract, or through memoranda of understanding," according to HRSA. The application deadline is January 28, 2022.
Funding opportunity HRSA-22-024 is for a three-year cooperative agreement to build the capacity of RWHAP-funded agencies to help people with HIV understand and access their available health coverage options, to maintain their engagement in care, and to improve health outcomes across the HIV care continuum for people with HIV. HRSA expects to make one award of $375,000. The application deadline is January 21, 2022.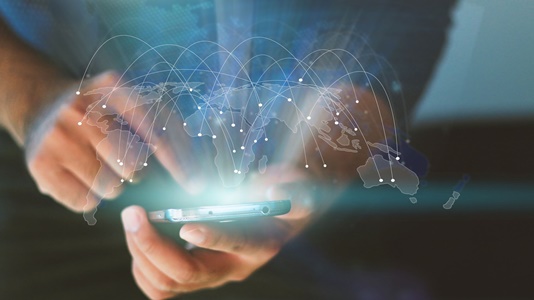 Educational Resources
HHS Launches HIV Source Web Portal
The U.S. Department of Health and Human Services (HHS) recently launched its new HIV Source web portal. This site links clinicians, researchers, and consumers to HIV-related information from the U.S. federal government, other governments, and private organizations around the world. Resources are available in both English and Spanish, and are in a variety of formats, such as web pages, PDF documents, and infographics. HIV Source's 19 topic areas include:
basic HIV and AIDS information;

HIV prevention, treatment, and related conditions;

COVID-19 and HIV;

HIV statistics and surveillance;

HIV and AIDS policies and organizational programs;

HIV navigation resources, including those for pre-exposure prophylaxis (PrEP);

living with HIV;

medical practice guidelines;

mobile, multimedia, and news resources;

funding opportunities; and

training resources.
New and Updated Resources from Clinical Info
HHS's Clinical Info mobile app provides access to treatment and research information about HIV and AIDS, optimized for mobile devices. The app is available for both Android and iOS mobile devices. This recently updated version divides information into three modules. The Clinical Guidelines module provides access to federally approved medical practice guidelines for the treatment of adult, adolescent, pediatric, and perinatal HIV infection, as well as the prevention and treatment of HIV-related opportunistic infections in adults, adolescents, and children.
The Drug Database module provides information about drugs approved to treat HIV infection, drugs used to treat other infections or diseases common to people with HIV, and HIV-related drugs that are being studied in clinical trials. The module includes two versions of each drug summary – one for consumers in English and Spanish and one for health care professionals.
The Glossary module offers access to more than 700 terms found in the Clinical Info Glossary of HIV/AIDS-Related Terms in both English and Spanish. The glossary entries for many terms include images and links to related terms.

Drug Summary for 10-1074: Clinical Info has also added new summaries to its online Drug Database for the investigational drug 10-1074, which uses broadly neutralizing antibodies to treat – and possibly prevent – HIV infection. The patient summary describes what 10-1074 is, how broadly neutralizing antibodies work, clinical trials involving 10-1074, and its possible side effects. The health professional summary includes more technical information, including drug pharmacology, clinical trials, adverse events, and drug interactions, plus an extensive reference list.

Conference Materials
Now Available: Ryan White Clinical Conference Webcasts and Slides
The 2021 Virtual Ryan White Clinical Conference, convened by the AETC National Coordinating Resource Center and the International AIDS Society-USA, was held on October 3 through 5. Many on-demand webcasts and slide sets from the Conference's general session presentations and case-based panel discussions have now been made available to the general public. Topics include: HRSA HIV/AIDS Bureau updates; the intersection of HIV and COVID-19; comorbid conditions; treatment side effects and drug interactions; PrEP; new investigational antiretroviral therapies and strategies; and affected population groups. Webcasts and slides are also available for a preconference HIV 101 session focusing on the fundamentals of HIV medicine, evaluation and treatment of people newly diagnosed with HIV, and primary care for people with HIV.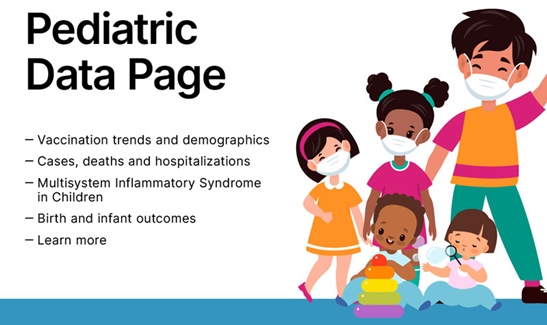 COVID-19 News
Data and Guidance About COVID-19 in Children and Teens
In the wake of its recent decision to recommend COVID-19 vaccination for children ages 5 to 11 years old, CDC has launched a new pediatric data webpage as part of its COVID Data Tracker. The page includes pediatric data for:
COVID-19 vaccination trends and demographics;

cases, hospitalizations, and deaths;

multisystem inflammatory syndrome in children; and

birth and infant outcomes.

The site also includes links to guidance on COVID-19 prevention in early child education and child care programs, K-12 schools, and colleges and universities. CDC's updated COVID-19 Vaccines for Children and Teens page summarizes current vaccine recommendations for pediatric patients, information about how to find vaccines for children, and vaccine safety and efficacy for children. The November 5 issue of CDC's COVID Data Tracker Weekly Review – "This Is Their Shot" – also provides an overview of issues related to the vaccination of children between 5 and 11 years old.