In Brief: October 5, 2021
Inside This Issue: HIV home testing program success; CDC HIV prevention organizational structure; 2021 RWHAP highlights report; HIV criminalization, stigma, and discrimination; new resources on HIV in gay and bi men and pregnant women; and COVID-19 updates.

HIV Testing and Prevention
TakeMeHome Program Increased Access to Testing Among Gay and Bisexual Men
Near the beginning of the COVID-19 pandemic in the U.S., NASTAD partnered with Building Healthy Online Communities and Emory University to launch the TakeMeHome HIV testing program. TakeMeHome offered free rapid HIV self-tests directly to residents in 17 jurisdictions from March 2020 to March 2021. The program provided an alternative testing option during a time when pandemic-related stay-at-home orders, public health emergency declarations, and other restrictions led to the closing of many sites that normally provide HIV testing.
Marketing for TakeMeHome focused on reaching gay, bisexual, and other men who have sex with men (MSM) through messages and embedded links in gay dating applications. Most participants in the program reported that they had either never tested for HIV (36%) or that they had last tested more than 1 year before receiving their self-test kit (56%), according to a recent study summarizing the program in the Morbidity and Mortality Weekly Report (MMWR). After receiving the self-test kit, over 10% of respondents to a follow-up survey reported accessing additional prevention services. Nearly two-thirds of the survey respondents said they participated in the program because it was free (64%) and convenient (63%). Nearly half (46%) said that they preferred testing in the privacy of their homes. Other common reasons for participating included COVID-19 disruptions in testing in their area (34%) and discomfort with going to a doctor in their area for testing (31%).
"This report provides data indicating that implementation of Internet-based self-test distribution reached populations of MSM who had never tested or who tested less frequently than annually. Further, HIV self-test distribution addresses many privacy concerns, and this program demonstrated, among the subset who provided follow-up data, that self-testing served as a bridge to additional HIV and STI prevention services for persons who needed them," according to the MMWR study. "However, data from this report suggest limited coverage of the program among Black persons. Further expansion to include marketing tailored to minority groups disproportionately affected by HIV, especially Black and Hispanic MSM, as well as engaging health department jurisdictions with higher proportions of disproportionately affected populations will be necessary as the program expands."


CDC Launches New HIV Prevention Organizational Structure
On October 1, the U.S. Centers for Disease Control and Prevention (CDC) officially launched its new Division of HIV Prevention (DHP) organizational structure. "For more than two years, Division leadership and staff worked tirelessly to design and implement a more fit-for-purpose organizational structure that fosters enhanced collaboration between scientific and programmatic activities to drive meaningful, lasting change in communities affected by HIV," top CDC officials Dr. Demetre Daskalakis and Dr. Jonathan Mermin wrote in a Dear Colleagues letter announcing the change. "Our new structure modernizes our organization and better positions us to address our key priorities with renewed energy, direction, and focus."
These priorities include:
accelerating the Ending the HIV Epidemic (EHE) initiative by using HIV prevention indicators to direct programmatic improvement and jurisdictional support;

centering health equity in all internal and external DHP activities;

expanding jurisdictional support to provide grantees with the technical assistance and tools they need to address their HIV prevention priorities, such as HIV-related inequities and syndemics;

enhancing the research-to-practice cycle to translate the latest evidence to programs and use programmatic priorities to inform HIV prevention science;

leading national efforts to identify HIV clusters and outbreaks and supporting timely and community-responsive tailored action; and

conducting multidisciplinary research to generate the data, evidence, surveillance, and tools needed to apply the best science to HIV prevention and treatment efforts.


"The new structure will allow us to fine tune and optimize our support for our programs and maximize their impact," Drs. Daskalakis and Mermin wrote. "We expect that this change in structure will not result in major day-to-day operational changes for our recipients."

Ryan White HIV/AIDS Program
2021 RWHAP Highlights Report Features Seven Innovative Approaches to HIV Care
The biennial Ryan White HIV/AIDS Program (RWHAP) highlights report – Resilience and Innovation to End the HIV Epidemic in the U.S. – features seven RWHAP recipients that have implemented successful and innovative approaches to HIV care. The 64-page report, published last month, spotlighted the following programs:
Engaging the Community to End the HIV Epidemic in Connecticut (New Haven Health Department – Part A recipient);

Ending the HIV Epidemic in Kentucky Through Community Engagement (Kentucky Department for Public Health, Cabinet for Health and Family Services – Part B recipient);

Telehealth Services During the COVID-19 Pandemic and Beyond (Prism Health North Texas – Part C recipient);

Improving HIV Care Through Peer-to-Peer Connections (Medical College of Wisconsin – Part D recipient);

Improving Health Outcomes for People with HIV Through Employment and Housing Services (City of Kansas City, Missouri Health Department – Part F recipient);

Using Technology to Provide Clinician Education and Improve HIV Care (MidAtlantic AIDS Education and Training Center, Part F recipient); and

Engaging People with HIV in Dental Care (Rutgers School of Dental Medicine Community-Based Dental Partnership Program – Part F recipient).


"A common thread in the planning and delivery of these approaches is the desire to engage with and retain clients in HIV care and help them reach and maintain viral suppression, with the ultimate goal of ending the HIV epidemic in the United States," the report notes. "Several of the recipients have been engaged in developing and implementing local plans to end the HIV epidemic by collaborating with jurisdictional partners and providers. All seven showed remarkable resilience in adjusting their approaches and programs to continue vital services and to expand such services as telehealth and virtual meetings as the COVID-19 pandemic emerged in early 2020."

Funding Opportunity
HIV Prevention Programs Focusing on Young Persons of Color and Their Partners
CDC recently announced a Notice of Funding Opportunity (NOFO) PS22-2203 for a cooperative agreement program in which community-based organizations (CBOs) will develop and implement high-impact HIV prevention programs with the following target populations: 1) young men of color who have sex with men and their partners regardless of age, gender, and race/ethnicity; and 2) young transgender persons of color and their partners regardless of age, gender, and race/ethnicity. For the purposes of this funding opportunity, young persons are defined as individuals 13 through 34 years old.
The overarching goals of this NOFO include: preventing new HIV infections; improving HIV-related outcomes for people with HIV; reducing HIV-related disparities and health inequities; and promoting health equity and achieving integrated coordinated efforts to address the HIV epidemic. These goals will be achieved by enhancing CBOs' capacity to:
increase HIV testing;

increase linkage/re-engagement in HIV medical care for people with HIV;

increase linkage to pre-exposure prophylaxis (PrEP) services for people at increased risk for acquiring HIV;

increase Partner Services referrals;

provide/refer clients to prevention and essential support services regardless of HIV status; and

increase program monitoring and accountability.


CDC plans to commit a total of $55 million over a five-year period under this NOFO. The agency plans to make approximately 30 awards averaging about $350,000 per year. The application deadline is November 19.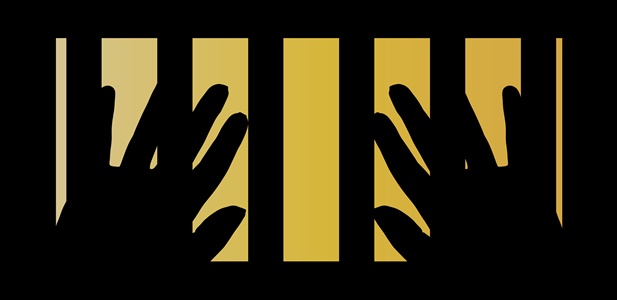 HIV Criminalization
Black MSM in States with HIV Criminalization Laws Report High Stigma and Discrimination
AIDSVU recently published an interview in which epidemiologist Amy Baugher of CDC's Division of HIV/AIDS Prevention discussed HIV criminalization, stigma, and racial disparities among Black and White men who have sex with men (MSM). In particular, she described the key findings and implications of a paper in the journal AIDS which found that Black MSM who live in states with HIV criminalization laws were much more likely than White MSM to report that their community would discriminate against persons with HIV (PWH) (59% versus 34%), not support the rights of PWH (20% versus 9%), not be friends with PWH (19% versus 10%), believe PWH "got what they deserved" (27% versus 16%), and be intolerant of MSM (14% versus 5%).
In the paper, Baugher and colleagues called for modernizing HIV-related laws to delegitimize stigma and promote focusing on effective HIV prevention strategies. "The main message is that these punitive laws are not an effective, evidence-based method to curb diseases. We have multiple effective public health strategies for preventing and treating HIV, but stigma interferes at every level, from the individual level to the policy level," Baugher noted in the AIDSVu interview. "Given that the laws have not been shown to prevent HIV but do legitimize stigma and propagate false narratives about people with HIV, states may consider modernizing or repealing these laws as several states have already done. As the CDC recently noted in The Lancet HIV, 'It is time to align with science and consider reforming, rescinding, and revising the application of these laws for the sake of people with HIV and for the public's health.'"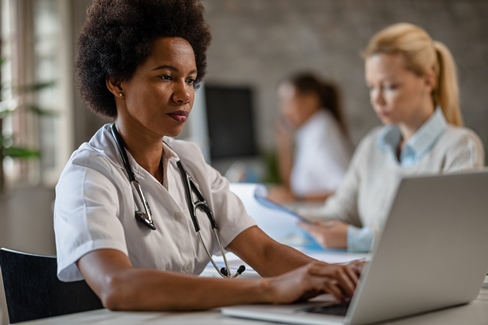 Educational Resources
New Materials on HIV Among Gay and Bisexual Men from CDC and AIDSVu
In the weeks prior to National Gay Men's HIV/AIDS Awareness Day on September 27, CDC and AIDSVu published several updated resources highlighting the impacts of HIV on gay, bisexual, and other men who have sex with men. CDC updated its HIV and Gay and Bisexual Men fact sheet to include the latest data on HIV diagnoses and trends, prevalence, and the HIV care continuum in this population group. The fact sheet also addresses the factors that place gay and bisexual men at higher risk for HIV, as well as the steps CDC is taking to address HIV in gay and bisexual men. The agency also published a Dear Colleagues letter from top CDC officials Dr. Demetre Daskalakis and Dr. Jonathan Mermin, highlighting the continuing disproportionate impact of HIV on MSM, and reports and resources available from CDC.
In addition, the AIDSVU website published a blog item marking National Gay Men's HIV/AIDS Awareness Day that included a series of updated infographics focusing on HIV diagnoses, prevalence, the HIV care continuum, and PrEP use among gay and bisexual men:
Updated Fact Sheets on HIV and Pregnancy from HIVinfo
The U.S. Department of Health and Human Services' HIVinfo site recently updated three consumer fact sheets on HIV and pregnancy: The fact sheets, which are available in English and Spanish, include summaries of their key points, as well as links to additional information and resources.
Preventing Perinatal Transmission of HIV (Spanish) – includes information about what perinatal transmission of HIV is, HIV testing among pregnant women, ways antiretroviral drugs (ARVs) prevent perinatal transmission, and additional ways to prevent perinatal transmission;
HIV Medicines During Childbirth (Spanish) – describes why women with HIV should take ARVs during pregnancy, when to start taking ARVs, the safety and efficacy of ARVs during pregnancy, and HIV care during and after birth; and
Preventing Perinatal Transmission of HIV After Birth (Spanish) – describes the use of ARVs for babies born to women with HIV, HIV testing of these infants, and guidance regarding the use of infant formula as an alternative to breastfeeding.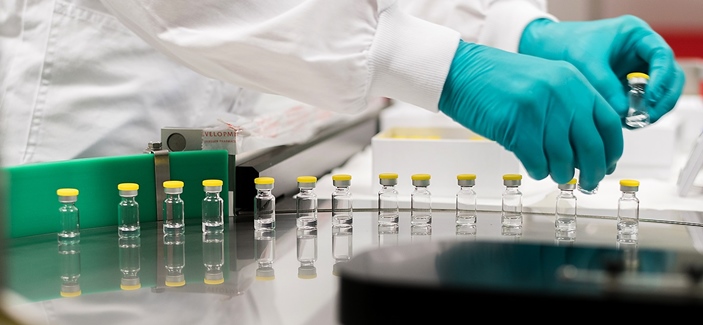 COVID-19 News
CDC Issues Guidance on Pfizer-BioNTech COVID-19 Vaccine Booster Shots
On September 22, the U.S. Food and Drug Administration (FDA) amended the emergency use authorization (EUA) for the Pfizer-BioNTech COVID-19 vaccine to allow for the use of a single booster dose in particular population groups. Two days later, CDC issued updated interim guidance that will allow millions of people who are at highest risk for COVID-19 to receive a Pfizer-BioNTech COVID-19 booster shot to help increase their protection.
It is worth noting that Pfizer-BioNTech COVID-19 booster shots are currently recommended only for persons who have completed the two-shot Pfizer-BioNTech primary series – not for those who have been fully vaccinated with the Moderna or Johnson & Johnson (J&J) COVID-19 vaccines. The Pfizer-BioNTech COVID-19 booster shot is currently the only one authorized by FDA or recommended by CDC.
In particular, regarding the Pfizer-BioNTech vaccine, CDC now recommends:
people 65 years and older and residents in long-term care settings should receive a booster shot at least 6 months after completing the primary series;

people aged 50 to 64 years with underlying medical conditions should receive a booster shot at least 6 months after completing the primary series;

people aged 18 to 49 years with underlying medical conditions may receive a booster shot at least 6 months after completing the primary series, based on their individual benefits and risks; and

people aged 18 to 64 years who are at increased risk for COVID-19 exposure and transmission because of occupational or institutional setting may receive a booster shot at least 6 months after completing the primary series, based on their individual benefits and risks.


"I believe we can best serve the nation's public health needs by providing booster doses for the elderly, those in long-term care facilities, people with underlying medical conditions, and for adults at high risk of disease from occupational and institutional exposures to COVID-19," CDC Director Dr. Rochelle Walensky commented about the agency's updated vaccine guidance. "Today, ACIP [CDC's Advisory on Immunization Practices] only reviewed data for the Pfizer-BioNTech vaccine. We will address, with the same sense of urgency, recommendations for the Moderna and J&J vaccines as soon as those data are available."

Recent COVID-19 Data Summaries and Reports from CDC
CDC's COVID Data Tracker Weekly Review highlights key data from CDC's COVID Data Tracker, narrative interpretations of the data, and visualizations from the week. This online newsletter also summarizes important trends in the pandemic and brings together CDC data and reporting in a centralized location. The themes for the three most recent issues were: Three Point Shot (about vaccine booster shots); Healthy Habits, Healthy Kids; and Vaccinations and Variants.
CDC's Morbidity and Mortality Weekly Report (MMWR) is also providing continuing coverage of COVID-19-related research. CDC is archiving the MMWR reports on a page devoted to studies about COVID-19. For your convenience, we have compiled links to recent MMWR papers below:
Multicomponent Strategies to Prevent SARS-CoV-2 Transmission – Nine Overnight Youth Summer Camps, United States, June-August 2021
COVID-19 Outbreaks at Youth Summer Camps – Louisiana, June-July 2021
Disparities in COVID-19 Vaccination Status, Intent, and Perceived Access for Noninstitutionalized Adults, by Disability Status – National Immunization Survey Adult COVID Module, United States, May 30-June 26, 2021
Association Between K-12 School Mask Policies and School-Associated COVID-19 Outbreaks – Maricopa and Pima Counties, Arizona, July-August 2021
COVID-19–Related School Closures and Learning Modality Changes – United States, August 1-September 17, 2021
Pediatric COVID-19 Cases in Counties With and Without School Mask Requirements – United States, July 1-September 4, 2021
Safety Monitoring of an Additional Dose of COVID-19 Vaccine – United States, August 12-September 19, 2021
Decreased Incidence of Infections Caused by Pathogens Transmitted Commonly Through Food During the COVID-19 Pandemic – Foodborne Diseases Active Surveillance Network, 10 U.S. Sites, 2017-2020
Comparative Effectiveness of Moderna, Pfizer-BioNTech, and Janssen (Johnson & Johnson) Vaccines in Preventing COVID-19 Hospitalizations Among Adults Without Immunocompromising Conditions – United States, March-August 2021
Use of Pfizer-BioNTech COVID-19 Vaccine in Persons Aged ≥16 Years: Recommendations of the Advisory Committee on Immunization Practices – United States, September 2021
Outbreak of SARS-CoV-2 B.1.617.2 (Delta) Variant Infections Among Incarcerated Persons in a Federal Prison – Texas, July-August 2021