In Brief: August 17, 2021
Inside This Issue: Reports on epidemic core indicators & characteristics of HIV+ persons, COVID-19 vaccination, global inequalities in access to HIV services, new educational resources on HIV and hepatitis, and more.

U.S. HIV Epidemic
MMP Report: Behavioral and Clinical Characteristics of HIV+ Persons
In early August, the U.S. Centers for Disease Control and Prevention (CDC) released its fifth Medical Monitoring Project (MMP) surveillance report, which summarizes the sociodemographic, clinical, and behavioral characteristics of a representative sample of adults living with diagnosed HIV infection in U.S. states, the District of Columbia, and Puerto Rico. This report covers the period from June 2019 through May 2020 and includes data derived from 4,100 MMP participants. Of this group:
an estimated 75% were male, 23% were female, and 2% were transgender;

nearly half (46%) identified as heterosexual or straight, 42% as gay or lesbian, 9% as bisexual, and 3% as another sexual orientation;

an estimated 42% were Black or African American, 29% were White, and 22% were Hispanic or Latino;

approximately 9% were homeless, 13% had moved in with other people as a result of financial problems; and 3% had been evicted from housing in the prior 12 months;

nearly three-quarters (74%) were at least 40 years old, and more than two-thirds (68%) had received their HIV diagnosis at least 10 years earlier;

nearly all (about 98%) had health insurance or coverage for medications – including antiretroviral therapy (ART): 46% had coverage through the Ryan White HIV/AIDS Program, 45% had Medicaid, 34% had private health insurance, and 28% had Medicare; and

an estimated 43% had a disability, 41% were unemployed, and 42% had household incomes below the federal poverty threshold.
The report also provides detailed data on selected clinical characteristics (disease stage, CD4 count, and viral suppression rates), use of health care services, self-report of ART medication use and adherence, depression and substance use, sexual behavior, gynecologic and reproductive health, sexual health, intimate partner and sexual violence, met and unmet needs for ancillary services, and HIV and sexually transmitted disease prevention activities. Breakdowns of clinical characteristics by race/ethnicity and age are also given. Selected highlights of the clinical and behavioral data are summarized below:
83% were prescribed ART;

79% were retained in HIV care;

61% reported taking all their HIV medication doses during the prior 30 days;

67% had viral suppression at their most recent test, and 61% has sustained viral suppression in the prior 12 months;

38% reported experiencing HIV-related stigma;

26% reported symptoms of depression and anxiety;

7% reported engaging in high-risk sex; and

32% used noninjection drugs for nonmedical purposes, and 3% used injection drugs for nonmedical purposes.



Core Indicators Report Tracks U.S. HIV Epidemic Trends
CDC also recently released its latest report on core indicators for monitoring the Ending the HIV Epidemic [EHE] Initiative. The 22-page report consists primarily of a series of HIV surveillance tables with data on three of the six core EHE indicators for tracking progress toward ending the U.S. HIV epidemic. It includes preliminary data on new HIV diagnoses and prompt linkage to HIV medical care for the year 2020 and for January through March 2021. Also included is preliminary data reported through December 2020 on pre-exposure prophylaxis (PrEP) coverage – the estimated percentage of individuals with indications for PrEP who have been prescribed PrEP.
The data tables provide national- and state-level data for these three indicators, with breakdowns by gender, age at the time of diagnosis, race/ethnicity, transmission category, and region of residence. County-level data are also provided for the jurisdictions heavily impacted by HIV that are included in Phase 1 of the EHE initiative.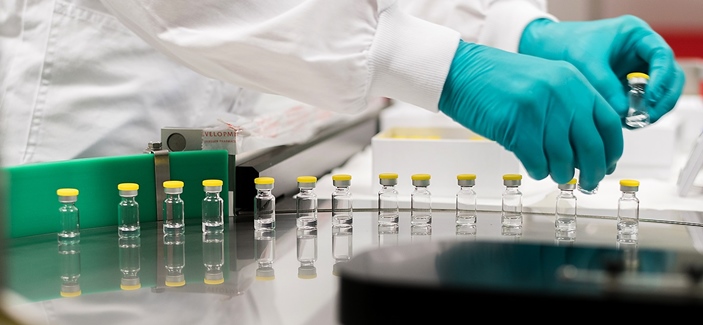 COVID-19 Vaccination
FDA Authorizes Third Dose for Some Persons, Including Those with Advanced or Untreated HIV Infection
On August 12, the U.S. Food and Drug Administration (FDA) amended the emergency use authorizations for both the Moderna and Pfizer-BioNTech COVID-19 vaccines to allow for the use of a third dose in certain immunocompromised individuals. These include solid organ or stem cell transplant recipients, people with advanced or untreated HIV infection, active recipients of treatment for cancer, and people who are taking some medications that weaken the immune system, among others.
The next day, CDC director Dr. Rochelle Walensky signed the agency's Advisory Committee on Immunization Practices recommendation that endorsed the use of a third dose of COVID-19 vaccine for people with moderately to severely compromised immune systems after an initial two-dose vaccine series.
"Emerging data suggest some people with moderately to severely compromised immune systems do not always build the same level of immunity compared to people who are not immunocompromised. In addition, in small studies, fully vaccinated immunocompromised people have accounted for a large proportion of hospitalized breakthrough cases (40 to 44%)," Dr. Walensky noted. Immunocompromised people with SARS CoV-2 [the virus responsible for COVID-19] are also more likely to transmit the virus to their household contacts. "At a time when the Delta variant is surging, an additional vaccine dose for some people with weakened immune systems could help prevent serious and possibly life-threatening COVID-19 cases within this population."


CDC: New Data Indicate COVID-19 Vaccination Safe in Pregnancy
Drawing on newly released safety data, CDC is now encouraging all pregnant people, people who are thinking about becoming pregnant, and those breastfeeding to get vaccinated for COVID-19. CDC notes that, although the overall risk of severe COVID-19 illness is low among pregnant and recently pregnant people, they do have a higher risk for severe illness from COVID-19 when compared with non-pregnant people. This includes illness that requires hospitalization, intensive care, need for a ventilator or special equipment to breathe, and illness that results in death. In addition, pregnant people with COVID-19 are at increased risk of preterm birth and might be at increased risk of other adverse pregnancy outcomes, compared with pregnant women without COVID-19.
A new CDC analysis of nearly 2,500 pregnant women who received an mRNA COVID-19 vaccine before 20 weeks of pregnancy did not find any increased risk of miscarriage. Miscarriage typically occurs in about 11 to 16% of pregnancies, and this study found miscarriage rates after receiving a COVID-19 vaccine were around 13% – similar to the expected rate of miscarriage in the general population.
"Evidence about the safety and effectiveness of COVID-19 vaccination during pregnancy, although limited, has been growing," according to CDC. "These data suggest that the benefits of receiving a COVID-19 vaccine outweigh any known or potential risks of vaccination during pregnancy."
CDC is also encouraging pregnant persons who have received a COVID-19 vaccine, to enroll in the agency's v-safe pregnancy registry, which has been established to gather information on the health of pregnant people who have received a COVID-19 vaccine. Participation in the v-safe registry is voluntary, and participants who join may opt out at any time.


"¡Sí, Acepto!" Campaign Urges Hispanic/Latinx Persons to Be Vaccinated for COVID-19
In many states, Hispanic/Latinx persons have been heavily impacted by COVID-19, with a disproportionately high number of cases, hospitalizations, and deaths. Unfortunately, COVID-19 vaccination rates among Hispanic/Latinx persons have lagged behind the rates seen among White persons. To help address this disparity, the Hispanic Health Network (HHN) recently launched the "¡Sí, Acepto!" ("Yes, I do!") campaign that urges Hispanic/Latinx persons to commit themselves to being vaccinated as an act of love for their families, friends, and communities. "We need to intensify our efforts and address any concerns or questions in making vaccination available to all and information in both English and Spanish. We need to protect our families, communities and loved ones," noted Guillermo Chacon, founder of HHN. "The COVID-19 vaccines are safe, effective, and will protect us from the Delta variant." The campaign website has extensive Spanish-language information about COVID-19 in question-and-answer format. It also links to CDC's Vacunas.gov website, to help people schedule a vaccination at a site near them.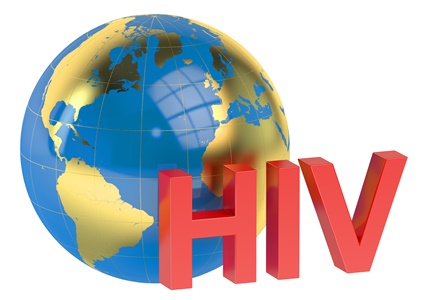 Global HIV Epidemic
2021 AIDS Update Focuses on Inequalities That Limit Access to HIV Services
In its recently published Global AIDS Update: 2021, UNAIDS highlights evidence that, even though people with HIV are more vulnerable to COVID-19, widening inequalities are preventing them from accessing HIV services and COVID-19 vaccines. According to the report, studies from the England and South Africa have found that the risk of dying from COVID-19 among people with HIV was double that of the general population. In sub-Saharan Africa, which is home to two-thirds of all people with HIV worldwide, less than 3% had received at least one dose of a COVID-19 vaccine by July 2021. Key population groups with high HIV prevalence and risk, as well as children and adolescents, have also not been receiving the HIV prevention and treatment services they need.
The 1.5 million new HIV infections that occurred in 2020 were predominantly among key populations and their sexual partners, according to UNAIDS. People who inject drugs, transgender women, sex workers, and gay, bisexual, and other men who have sex with men, and the sexual partners of these key populations, accounted for 65% of HIV infections globally during that year. These key populations accounted for 93% of new HIV infections outside sub-Saharan Africa, and 35% within sub-Saharan Africa. However, many members of these key population groups remain marginalized and largely out of reach of HIV services in most countries.
The report also cites evidence that women and girls in sub-Saharan Africa continue to be at a higher risk of HIV infection, with gender inequality and gender-based violence largely responsible for their elevated risk. Gender inequalities and gender-based violence prevent women and girls from gaining full access to education, health care, and economic opportunities. This increases their risk of HIV infection and blocks access to services. In sub-Saharan Africa, adolescent girls and young women account for 25% of all new HIV infections even though they comprise just 10% of the population.

Educational Resources
AIDSVu Adds 2019 City-Level HIV and Care Continuum Data to Its Site
The AIDSVu resource website has recently released 2019 ZIP Code-level HIV data and interactive maps for 29 cities across the U.S. – illustrating how the HIV epidemic impacts cities and neighborhoods at a local level. Drawing on the latest publicly available data at the ZIP Code-level, these new maps visualize disparities in HIV prevalence and new HIV diagnoses, as well as along steps of the HIV care continuum and across different demographic characteristics, including age, sex, and race/ethnicity. AIDSVu's interactive maps can be viewed alongside data on social determinants of health and overlaid with information on HIV testing, PrEP, and care service locations. City Zip Code-level data are available for five New England cities: Bridgeport, Hartford, and New Haven-Milford, CT; Boston, MA; and Providence, RI.


TPAN's 2021 Hepatitis Drug Guide Now Available
TPAN recently published its annual Hepatitis Drug Guide, which is the July/August 2021 issue of its Positively Aware magazine. The heart of the guide are two tables listing drugs for the treatment of hepatitis B (HBV) and hepatitis C (HCV) infection that have been approved by the U.S. Food and Drug Administration. The HBV drug table lists the medication class; generic and brand names and common abbreviations; manufacturer; and whether the drug is considered a preferred regimen in current treatment guidelines. The HCV drug table has similar information plus the HCV genotypes particular drugs treat, and the availability of copay cards, patient assistance programs, and generic versions. The issue also includes several background articles on HBV and HCV, including:

Funding Opportunity
NIDA: Research on HIV PrEP for Substance-Using Populations
The National Institute on Drug Abuse (NIDA) recently issued a request for applications (RFA-DA-21-024) for research projects focusing on PrEP use among people who use drugs. Funded projects will address gaps in medical knowledge about PrEP, with the goals of improving PrEP uptake, management, adherence, and implementation in substance-using populations. Current U.S. Public Health Service guidelines recommend that PrEP be prescribed to people who inject drugs (PWID) and describe alcohol and illicit drug use as potential concerns for clinical management. "Only one clinical trial has evaluated PrEP among PWID and systematic data regarding the broader use of PrEP among substance users are limited," according to the RFA. "More systematic data are needed regarding the impact of substance use on PrEP management and adherence, along with investigating potential unintended consequences of PrEP use that may be unique to substance users." Letters of intent for this funding opportunity are due October 12, and applications are due November 12. NIDA intends to commit $2 million in Fiscal Year 2021 to fund two or three awards. The National Institute of Allergy and Infectious Diseases will commit $500,000 per year during the five-year project period.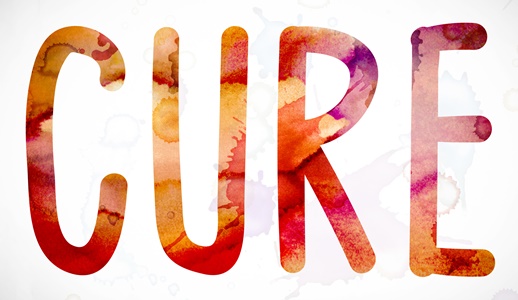 Cure Research
amfAR Funds Gene Therapy Research Directed Toward an HIV Cure
The Foundation for AIDS Research (amfAR) recently awarded about $600,000 in new funding to researchers studying gene therapy techniques for curing HIV infection. These approaches involve targeting and eliminating virus sequestered in the HIV reservoir with far greater specificity than is currently possible. The "HIV reservoir" consists of cells that are infected with HIV but have not produced new HIV for many months or years. The persistence of the HIV reservoir is considered to be the primary barrier to an HIV cure, according to amfAR, because it is established soon after a person is infected with HIV and cannot be eliminated with current antiretroviral drugs.
A major obstacle to an HIV cure is the lack of a biomarker to differentiate HIV reservoir cells from healthy, uninfected cells. In its request for proposals, amfAR asked researchers to devise creative ways of using HIV provirus – HIV that has integrated into a host cell's DNA – to flag the presence of HIV and thereby help zero in on reservoir cells. The amfAR awards were made to researchers at the Ragon Institute of Massachusetts General Hospital, the Massachusetts Institute of Technology, and Harvard University; Imperial College, London, U.K.; and Utrecht University Medical Center in the Netherlands.
"Gene therapy strategies hold tremendous potential for curing HIV, but we must walk the fine line between optimizing this highly technical approach and making it feasible around the world," noted amfAR research director Dr. Rowena Johnston. "These new awards should get us closer to unleashing the full power of gene therapy against HIV." Additional details about the research are available on the amfAR website.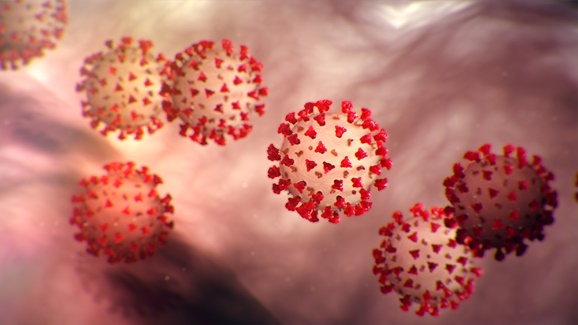 Other COVID-19 News
Recent Reports from MMWR
CDC's Morbidity and Mortality Weekly Report (MMWR) is providing continuing coverage of COVID-19-related research. CDC is archiving the MMWR reports on a page devoted to studies about COVID-19. For your convenience, we have compiled links to recent MMWR papers below:
Alternative Methods for Grouping Race and Ethnicity to Monitor COVID-19 Outcomes and Vaccination Coverage
Use of COVID-19 Vaccines After Reports of Adverse Events Among Adult Recipients of Janssen (Johnson & Johnson) and mRNA COVID-19 Vaccines (Pfizer-BioNTech and Moderna): Update from the Advisory Committee on Immunization Practices – United States, July 2021
Reduced Risk of Reinfection with SARS-CoV-2 After COVID-19 Vaccination – Kentucky, May-June 2021
Rapid Increase in Circulation of the SARS-CoV-2 B.1.617.2 (Delta) Variant – Mesa County, Colorado, April-June 2021
Effectiveness of COVID-19 Vaccines in Preventing Hospitalization Among Adults Aged ≥65 Years – 13 states, COVID-NET, February-April 2021
COVID-19 Vaccine Safety in Adolescents Aged 12-17 Years – United States, December 14, 2020-July 16, 2021
Outbreak of SARS-CoV-2 Infections, Including COVID-19 Vaccine Breakthrough Infections, Associated with Large Public Gatherings – Barnstable County, Massachusetts, July 2021