In Brief: April 20, 2021
Inside This Issue: First NHBS report on transgender women, New England HIV core indicators data, pause in Johnson & Johnson COVID-19 vaccine distribution, HIV response during COVID-19 pandemic, and more news.

Transgender Women
CDC Releases First NHBS Report Focusing on Transgender Women
The U.S. Centers for Disease Control and Prevention (CDC) has just released its latest National HIV Behavioral Surveillance (NHBS) report, HIV Infection, Risk, Prevention, and Testing Behaviors Among Transgender Women: National HIV Behavioral Surveillance – 7 U.S. Cities, 2019-2020. The 33-page report, which is the first to focus specifically on HIV among transgender women (trans women), summarizes data gathered from approximately 1,600 trans women surveyed in the following major U.S. cities: Atlanta, Georgia; Los Angeles, California; New Orleans, Louisiana; New York City, New York; Philadelphia, Pennsylvania; San Francisco, California; and Seattle, Washington. Selected highlights of the CDC analysis are summarized below. Please note that the behavioral data are based on self-reports.
HIV prevalence by age: 42% of participants with a valid NHBS HIV test result tested positive for HIV; the prevalence increased with age from 14.1% (ages 18-24 years), to 33.1% (25-29 years), 43.3% (30-39 years), 50.7% (40-49 years), and 57.0% (50 years or older).
HIV prevalence by race/ethnicity: 64.7% among American Indian or Alaska Natives; 61.9% among Blacks/African Americans; 37.8% among trans women of multiple races; 35.0% among Hispanics/Latinas; 20.0% among Asian Americans; 17.0% among Whites; and 16.7% among Native Hawaiian or other Pacific Islanders.
HIV testing rates: Overall, 82.1% of the NHBS survey participants were tested for HIV during the 12 months before the survey; 96.0% had ever been tested. Ever-tested rates generally increased with age, rising from about 92.8% (ages 18-24 years) to 99.4% (ages 40-49). However, the ever-tested rates among trans women aged 50 and over was slightly lower (96.9%) than for those aged 40-49.
The percentage of trans women tested for HIV in the previous 12 months was above 80% for all age groups except those aged 50 or older (69.9%). Prior 12-month testing rates varied substantially by race/ethnicity, with the highest rates among American Indian or Alaska Natives (100%), followed by Hispanics/Latinas (86.6%), Blacks/African Americans (82.1%), trans women of multiple races (80.2%), Whites (76.6%), Native Hawaiians and other Pacific Islanders (62.9%), and Asian Americans (58.3%).
Condomless sex: Among the trans women surveyed, 27.9% reported having condomless receptive anal sex during the 12 months before the survey, 2.1% reported having condomless insertive anal sex, 24.9% reported having both condomless receptive and insertive anal sex, and 23.3% reported having no anal sex. Regarding vaginal sex, 5.7% reported having condomless insertive vaginal sex, 3.2% reported having condomless receptive vaginal sex, 1.3% reported having both condomless insertive and receptive vaginal sex, and 85.9% reported having no vaginal sex.
Receipt of HIV prevention: Overall, 81.2% of the participants reported receiving free condoms, and 63.4% reported taking part in an individual or group-level HIV prevention intervention. Nearly one-third (31.9%) of the HIV-negative trans women surveyed said they had used pre-exposure prophylaxis (PrEP) in the previous 12 months, and the vast majority (91.7%) said they had heard of PrEP.
Receipt of HIV care and treatment: Among self-reported HIV-positive trans women, 95.3% reported having ever visited a healthcare provider about HIV, 63.3% reported doing so within one month after their diagnosis, and 89.4% reported visiting a healthcare provider for HIV care in the six months before the survey. Most (89.6%) of self-reported HIV-positive trans women said they were currently taking antiretroviral drugs.
Gender-affirming medical treatment: A total of 28.2% of trans women participants in the survey reported having surgery for gender affirmation. About half of these trans women wanted additional surgery, and about half did not. Among trans women who had not had surgery for gender affirmation, more than three-quarters (78.7%) wanted to have such surgery. Regarding hormone use, 71.5% were currently taking hormones for gender affirmation, 19.7% wanted to take such hormones, and 7.5% did not want to take hormones.
In a "Dear Colleague" letter accompanying the release of the NHBS trans women report, Dr. Irene Hall and Dr. Deron Burton noted that the high HIV prevalence rates, particularly among trans women of color "demonstrate the pressing need to scale-up HIV prevention strategies and to acknowledge and address the social and economic barriers – such as systemic racism, poverty, stigma, employment circumstances, housing instability, and lack of education – that contribute to health disparities."

HIV in New England
Data Highlights: EHE Core Indicators in New England States
In the last issue of In Brief, we summarized national data from CDC's recent Core Indicators for Monitoring the Ending the HIV Epidemic [EHE] Initiative report. This document consists primarily of HIV surveillance tables for six core EHE indicators used to track progress toward ending the U.S. HIV epidemic. These indicators are: new HIV infections; knowledge of HIV status; new HIV diagnoses; linkage to HIV medical care within 1 month after diagnosis; HIV viral suppression; and pre-exposure prophylaxis (PrEP) coverage – the estimated percentage of individuals with indications for PrEP who have been prescribed PrEP.
In this newsletter issue, we are summarizing selected data highlights for the New England states, compared to the U.S. as a whole.
HIV incidence among adults and adolescents: Detailed estimates of HIV incidence were available only for the two most populous New England states. In Massachusetts, HIV incidence was estimated to have declined from 570 to 530 new HIV infections between 2017 and 2019, while in Connecticut the estimated decline was from 250 to 160. For comparison, estimated new HIV infections in the U.S. fell from about 36,700 to 34,800 between 2017 and 2019.
Knowledge of HIV status: In the New England states, an estimated 41,390 people were living with HIV during 2019, of which about 37,373 (90.3%) were aware of their HIV status. The percentage of persons with HIV who knew their HIV status in New England states ranged from a high of 91.9% in New Hampshire to a low of 89.2% in Maine. For comparison, there were an estimated 1,189,700 people with HIV in the U.S. during 2019, of whom about 1,031,191 (86.7%) were aware of their HIV status. The percentage of HIV-positive people aware of their status in 2019 ranged from 94.0% in the District of Columbia to 64.1% in North Dakota.
HIV diagnoses: In the New England states, an estimated 892 people were newly diagnosed with HIV during 2019, a decline of 14.9% from the 1,048 newly diagnosed in 2017. Massachusetts accounted for much of this decline – falling from 608 to 535 new diagnoses during the period. For comparison, the total number of new HIV diagnoses in the U.S. was 36,337 in 2019, down from 38,289 in 2017 – a decrease of 5.1%.
Linkage to HIV medical care within 1 month after diagnosis: In the New England states, linkage to care rates in 2019 ranged from 93.3% in Maine to 87.1% in New Hampshire, with Vermont not reporting data for this indicator. For the U.S. as a whole, the linkage to care rate was 81.3%, with reported rates ranging from a high of 100% in Wyoming to a low of 63.2% in Indiana.
Viral suppression: In the New England states, viral suppression rates in 2019 ranged from 79.2% in Rhode Island to 68.0% in Connecticut, with Vermont not reporting data for this indicator. For the U.S. as a whole, the viral suppression rate was 65.5% in 2019. Reported viral suppression rates ranged from a high of 83.9% in Montana to a low of 47.9% in Arkansas.
PrEP coverage: The overall rate of PrEP coverage for the U.S. as a whole has been rising rapidly, from 13.2% in 2017 to 23.4% in 2019. In the New England states, PrEP coverage rates during 2019 ranged from 41.0% in Massachusetts to 16.7% in Maine. Reported PrEP coverage rates in other U.S. jurisdictions during 2019 ranged from a high of 50.0% in New York to a low of 3.6% in Puerto Rico.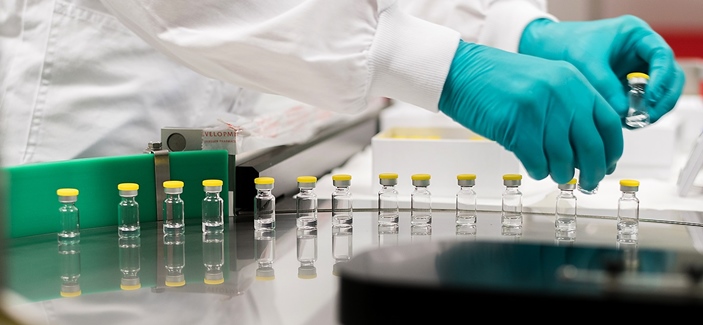 COVID-19 Vaccination
Rare Side Effect Prompts Pause in Use of Johnson & Johnson COVID-19 Vaccine
On April 13, top officials from the U.S. Food and Drug Administration (FDA) and CDC issued a joint statement recommending a pause in the use of the Johnson & Johnson (J&J) COVID-19 vaccine. The officials made the recommendation in response to reports of six cases of a rare and severe type of blood clot in individuals after receiving the J&J vaccine. The blood clot – called cerebral venous sinus thrombosis (CVST) – was seen in combination with low levels of blood platelets (thrombocytopenia).
All six cases were seen in women between the ages of 18 and 48 years old, and symptoms occurred 6 to 13 days after vaccination. The incidence of the CVST side effect appears to be extremely rare – about one in a million – given that more than 6.8 million doses of the J&J vaccine had been administered in the U.S. as of April 12.
"COVID-19 vaccine safety is a top priority for the federal government, and we take all reports of health problems following COVID-19 vaccination very seriously," according to the FDA-CDC joint statement. "People who have received the J&J vaccine who develop severe headache, abdominal pain, leg pain, or shortness of breath within three weeks after vaccination should contact their health care provider."
CDC's Advisory Committee on Immunization Practices (ACIP) met on April 14 to review the six CVST case reports, as well as another possible case that occurred during clinical trials of the vaccine. ACIP's COVID-19 Vaccine Workgroup interpreted the available data on the CVST clots, and outlined the pros and cons of different policy options regarding the J&J vaccine. These range from recommending that the J&J vaccine be available for use in all adults 18 years or older, to recommending that the J&J vaccine be used only in particular populations, to not recommending the use of the J&J vaccine. At the April 14 meeting, ACIP declined to change the current pause in distribution of the J&J vaccine pending a more complete review of the evidence.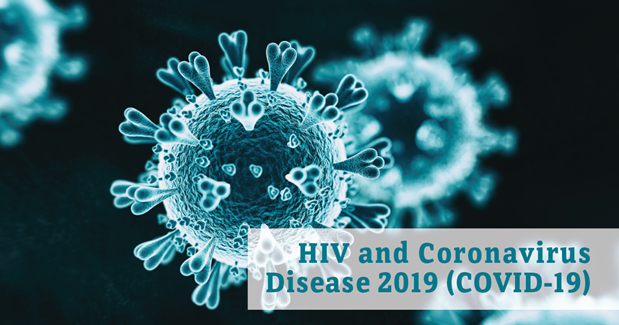 HIV and COVID-19
NIH Experts Call for Coordinated Global Research Response to HIV and COVID-19 Pandemics
The COVID-19 pandemic has had a major impact on persons at risk or living with HIV – interfering with critical health services for HIV prevention, treatment, and care. In a recent paper in The Journal of Infectious Diseases, Dr. Robert Eisinger and his colleagues at the National Institutes of Health discuss the challenges posed by these dual pandemics and ways to address them.
More than one year into the COVID-19 pandemic, many questions remain concerning whether people with HIV are at greater risk for infection with SARS-CoV-2 (the virus that causes COVID-19) and for developing severe COVID-19. Although rates of SARS-CoV-2 infection are similar in people with and without HIV, groups disproportionately affected by HIV – including Black/African American and Hispanic/Latinx populations – are also at increased risk for acquiring SARS-CoV-2 infection and for developing severe COVID-19.
Multiple factors contribute to the disease burden in these groups, including systemic health disparities, socio-economic inequalities, and a higher prevalence of comorbidities. These comorbidities include certain cancers, chronic kidney disease, chronic obstructive pulmonary disease, cardiovascular disease, obesity and type 2 diabetes.
Eisinger and his colleagues believe that an effective response to the HIV and COVID-19 pandemics "requires a novel coordinated and collaborative global effort of scientists, industry, and community partners to accelerate basic and clinical research, as well as implementation science to operationalize evidence-based interventions expeditiously in real-world settings." They conclude that, "The accelerated development and clinical evaluation of prevention and treatment countermeasures is urgently needed to mitigate the juxtaposition of the HIV and COVID-19 pandemics."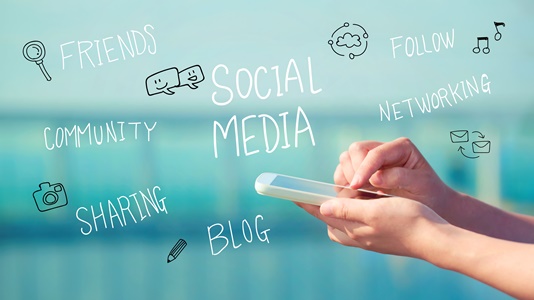 Social Media
Now Available: Second Edition of CDC's HIV Social Media Toolkit
CDC recently published the second edition of Prevention Is a Community Effort – an online HIV social media toolkit that is part of the agency's Let's Stop HIV Together campaign. The toolkit contains a series of brief videos with personal stories, static images, animated graphics, sample copy, and hashtags that can be readily used on Facebook, Instagram, or Twitter. Topics include sexual health, options for HIV prevention, pre-exposure prophylaxis (PrEP), and target audiences for the materials include women, same-sex and opposite-sex couples, and people who inject drugs. "The optional hashtags may or may not be appropriate for all organizations and social media accounts," according to CDC. "But we thought it would be a good idea to provide those options to our partners, who do engage and participate in cultural relevant hashtags and conversations."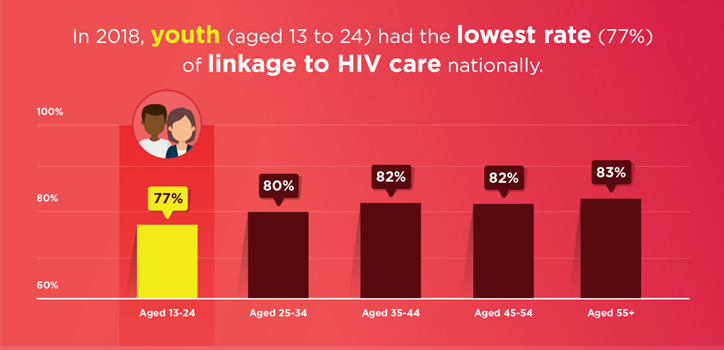 Educational Resources
AIDSVu Blog and Infographics Focus on HIV Among Youth
In commemoration of National Youth HIV/AIDS Awareness Day on April 10, AIDSVu has published a blog item and nine updated infographics highlighting new HIV diagnoses among youth. In her blog post, Dr. Stephanie DeLong of Johns Hopkins University discusses the importance of engaging young people in infectious disease epidemics and pandemics from HIV to COVID-19, and how social inequities place them at risk for HIV, poor HIV outcomes, and other illnesses. AIDSVu's updated youth and HIV infographic series includes the following:
CDC Releases Brief Video Series on HIV
The CDC recently produced a series of YouTube videos that explain key facts about HIV in plain language. Each of the five videos below is about one minute long and focuses on a single aspect of HIV:
A sixth video in the series – HIV Basics: Testing, Prevention, and Living with HIV – is about five minutes long and combines information from each of the videos above.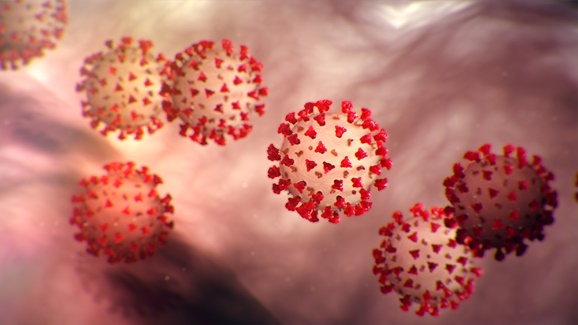 Other COVID-19 News
Recent COVID-19 Studies in MMWR
CDC's Morbidity and Mortality Weekly Report (MMWR) is providing continuing coverage of COVID-19-related research. CDC is archiving the MMWR reports on a page devoted to studies about COVID-19. For your convenience, we have compiled links to recent MMWR papers below:
Exposure and Transmission
Testing
Race/Ethnicity and COVID-19
Health Risks and Outcomes