In Brief: April 8, 2021
Inside This Issue: COVID-19 was third leading cause of death in 2020, new guidance on domestic travel for fully vaccinated persons, core indicators track progress in ending HIV epidemic, discrimination against LGBTQ persons and people with HIV, and other news.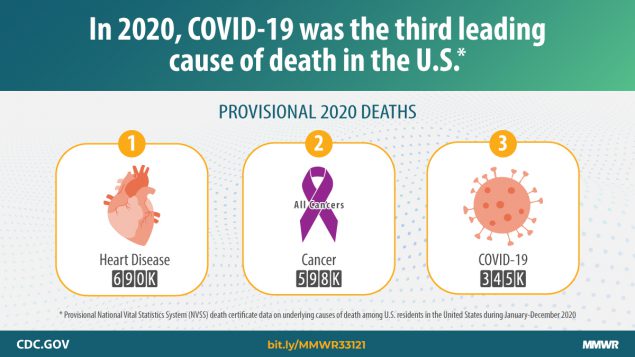 Vital Statistics
COVID-19 Contributes to 16% Increase in Age-Adjusted U.S. Death Rate During 2020
COVID-19 was the underlying or contributing cause of death for nearly 378,000 persons in the U.S. during 2020, or 91.5 deaths per 100,000 population, according to an analysis of provisional mortality data from CDC's National Vital Statistics System. Of this total, COVID-19 was considered the underlying cause of death in over 345,000 people – approximately 91% of all the reported COVID-19-associated deaths. This made COVID-19 the third leading cause of death in 2020, after heart disease (about 691,000 deaths) and cancer (about 599,000 deaths). COVID-19 contributed to a 15.9% increase in the overall U.S. age-adjusted death rate between 2019 and 2020.
COVID-19 death rates per 100,000 population were lowest among children aged 1 to 4 years (0.2) and 5 to 14 years (0.2) and highest among persons aged 85 years or older (1,797.8). The age-adjusted COVID-19-associated death rate among males (115.0) was higher than that among females (72.5).
The death data indicate that there were also substantial racial/ethnicity disparities in age-adjusted COVID-19 deaths. In particular, the death rates per 100,000 were more than twice as high among non-Hispanic American Indian or Alaska Natives (187.8), Hispanic persons (164.3), and non-Hispanic Black persons (151.1) than among non-Hispanic Whites (72.5), Asian Americans (66.7), and multiracial persons (31.8).
"Provisional death estimates can give researchers and policymakers an early indication of shifts in mortality trends and provide actionable information sooner than the final mortality data," according to CDC. "These data can guide public health policies and interventions aimed at reducing numbers of deaths that are directly or indirectly associated with the COVID-19 pandemic and among persons most affected, including those who are older, male, or from disproportionately affected racial/ethnic minority groups."

COVID-19 Guidance
CDC Issues New Guidance on Domestic Travel for Fully Vaccinated Persons
On April 2, CDC updated its guidance for U.S. residents considering domestic travel during the COVID-19 pandemic. Noting that "fully vaccinated travelers are less likely to get and spread COVID-19," CDC has concluded that:
people who are fully vaccinated with an FDA-authorized vaccine can travel safely within the United States;

fully vaccinated travelers do not need to get tested before or after travel unless their destination requires it; and

fully vaccinated travelers do not need to self-quarantine.
CDC considers people to be fully vaccinated for COVID-19 two weeks after they receive their second dose in a two-dose series, such as the Pfizer or Moderna vaccines; or two weeks after they receive a single-dose vaccine, such as Johnson & Johnson's Janssen vaccine.
Even for domestic travelers who are fully vaccinated, CDC still advises that they continue to follow its general recommendations for traveling safely, including: wearing a mask over the nose and mouth; staying 6 feet from others and avoiding crowds; and washing the hands often or using hand sanitizer.
The updated guidance also provides other information for fully vaccinated domestic travelers, as well as additional precautions that unvaccinated persons need to take when traveling. CDC notes that persons who have received COVID-19 vaccines but do not yet meet the criteria for being "fully vaccinated" should continue to observe the same precautions and restrictions as unvaccinated persons until they are fully vaccinated.

The U.S. HIV Epidemic
Core Indicators Track Progress Toward Ending the U.S. HIV Epidemic
CDC recently released its Core Indicators for Monitoring the Ending the HIV Epidemic [EHE] Initiative: National HIV Surveillance System Data Reported Through December 2020; and Preexposure Prophylaxis (PrEP) Data Reported through September 2020. The 57-page report consists primarily of a series of HIV surveillance tables with data on the six core EHE indicators for tracking progress toward ending the U.S. HIV epidemic. The overall goal of EHE is to reduce new infections 75% by 2025 and at least 90% by 2030.
The core indicators used to track progress toward achieving this goal are: new HIV infections; knowledge of HIV status; new HIV diagnoses; linkage to HIV medical care within 1 month after diagnosis; HIV viral suppression; and pre-exposure prophylaxis (PrEP) coverage – the estimated percentage of individuals with indications for PrEP who have been prescribed PrEP.
The data tables provide national- and state-level data for these six indicators, with breakdowns by sex at birth, age at time of diagnosis, race/ethnicity, transmission category, and region of residence. County-level data are also provided for the jurisdictions heavily impacted by HIV that are included in Phase 1 of the EHE initiative. For your convenience, we have summarized selected national highlights for each core indicator below:
HIV incidence among adults and adolescents: Approximately 34,800 new HIV infections occurred in 2019, down from about 36,700 in 2017. Of the 2019 total, 14,300 were among Blacks/African Americans, 10,200 were among Hispanics/Latinos, and 8,600 were among Whites.
Knowledge of HIV status: There were an estimated 1,189,700 people living with HIV in 2019, of whom about 1,031,191 (86.7%) were aware of their HIV status. Knowledge of HIV status increased with age, from just 55.7% among youth aged 13 to 24 years, to 95.4% among persons aged 55 years or older.
HIV diagnoses: The total number of new HIV diagnoses was 36,337 in 2019, down from 38,289 in 2017. By transmission category, male-to-male sexual transmission accounted for the greatest number of new diagnoses in 2019 (23,866), followed by heterosexual contact (8,472), injection drug use (2,481), and male-to-male sexual contact plus injection drug use (1,457).
Linkage to HIV medical care within 1 month after diagnosis during 2019: 81.3% overall, increasing with age from 79.0% among youth aged 13 to 24 years to 83.4% among persons aged 55 years or older. Linkage-to-care rates among Blacks/African Americans (78.4%) were lower than for persons of all other races/ethnicities (ranging from 80.3% to 84.4%). Linkage-to-care rates were also lower among persons who inject drugs (75.7%) than among those in other transmission categories (80.1% to 82.1%).
Viral suppression: The viral suppression rate was 65.5% overall in 2019, but with substantially lower rates among Blacks/African Americans (60.8%) and persons who inject drugs (PWID) – 53.7% for male PWID and 61.3% for female PWID.
PrEP coverage: The PrEP coverage rate was 23.4% overall in 2019, but with large disparities by sex at birth and race/ethnicity. PrEP coverage among males was 26.5%, compared to 9.7% among females. PrEP coverage among Whites was 63.3%, but just 14.0% among Hispanics/Latinos, and 8.2% among Blacks/African Americans.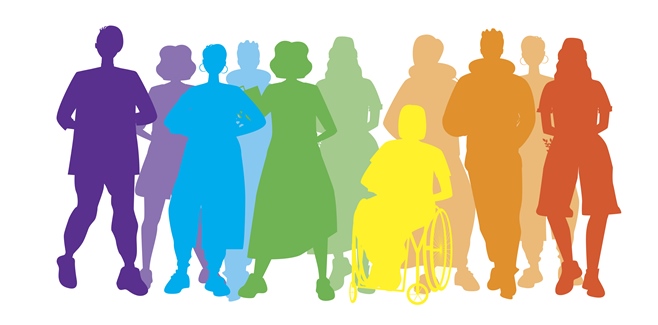 Discrimination
Lambda Legal Brief Focuses on LGBTQ and HIV Discrimination in the U.S.
Last month, Lambda Legal published a brief report examining discrimination and bias against lesbian, gay, bisexual, transgender, and queer (LGBTQ) persons in the U.S., as well as people living with HIV. "Nearly two-thirds of LGBTQ Americans report having experienced discrimination in their lifetimes – from being refused service in places of public business, to being evicted from their homes, being fired from jobs, or being refused taxpayer-funded services – simply because of who they are," the report notes. The report provides an overview of the scale and scope of anti-LGBTQ discrimination, including that related to HIV status, as well as an analysis of the nearly 4,500 discrimination and harassment claims and requests for assistance Lambda Legal received in 2020. During that year, the most commonly reported forms of anti-LGBTQ discrimination included: employment, criminal justice, personal identification documents, immigration, education, and family issues, such as child custody, visitation, and adoption rights.
Of the reports of discrimination related to HIV status, nearly one-third (31%) involved discrimination in the workplace, 21% involved issues of confidentiality, 12% involved discrimination in prisons, 9% were related to HIV criminalization laws, and 7% focused on discrimination in housing.


Conference News
CROI Organizers Will Make All Recorded Conference Content Available on April 15
In response to community requests, the organizers of the 2021 Conference on Retroviruses and Opportunistic Infections (CROI) have announced they will make all recorded content from this year's conference available on April 15 – five months sooner than initially planned. "The original plan to restrict access to some virtual CROI materials for up to six months was based on the need to ensure the financial viability of the conference and to maintain the value of conference registration to the investigators, study sponsors, and attendees whose registration fees made virtual CROI possible," according to the event organizers. "We anticipate that SARS-CoV-2 vaccination and other public health efforts will help reopen the U.S. and enable us to host a largely in-person CROI in 2022." The CROI organizers noted that they will review strategies "to maintain the financial viability of the conference, and continue to support broad and timely public access to all conference materials."
If you're interested in 2021 CROI highlights, you may wish to review the In Brief Special 2021 CROI Issue, attend the upcoming NEAETC CROI Update 2021 webinar on April 12, or download the CROI Abstract Ebook.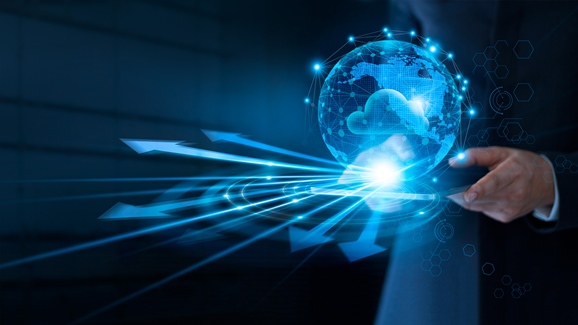 Educational Resources
HUD Videos Address the Intersection of HIV and Intimate Partner Violence
The U.S. Department of Housing and Urban Development (HUD) has released three training videos highlighting lessons learned and key factors to consider when addressing the intersection of HIV and intimate partner violence (IPV). IPV includes domestic violence, dating violence, sexual assault, and stalking. The new video series documents best practices for Housing Opportunities for Persons With AIDS (HOPWA) program grantees and project sponsors, as well as other agencies that work with people with HIV who are experiencing IPV. The first two videos are from a webinar that examined key considerations in serving persons affected by both HIV and IPV. The third video is a roundtable discussion of successful approaches for developing effective community partnerships to best serve people impacted by HIV and IPV. Both streaming video recordings and webinar slides are available.
New HIV Prevention Resources from AVAC
AVAC has added several guides and infographics to its library of HIV prevention resources. These include:
Advocates' Guide to Multipurpose Prevention Technologies – This resource provides a snapshot on the status of multipurpose prevention technology (MPT) research and development, as well as data on investments in MPTs.
Essential Principles & Practices for GPP Compliance: Engaging Stakeholders in Biomedical Research During the Era of COVID-19 – This guide, which is designed to support stakeholder engagement in COVID-19 research, draws on the Good Participatory Practice Guidelines for Biomedical HIV Prevention Trials.
Years Ahead in HIV Prevention Research: Time to Market – This timeline illustrates when the next-generation of HIV prevention options might be introduced into new programs.
HIV Prevention Research, Development, and Implementation Pipeline in 2021 – and Beyond – This infographic shows the wide range of HIV prevention and multipurpose prevention products (MPTs) available and in the pipeline.
The Years Ahead in Biomedical HIV Prevention Research – This infographic provides an updated status on large-scale prevention trials through 2022.

Other COVID-19 News
Recent COVID-19 Studies from MMWR
CDC's Morbidity and Mortality Weekly Report (MMWR) is continuing to provide extensive coverage of COVID-19-related research. The reports are aggregated on a page devoted to studies about COVID-19 and summarized in a weekly podcast. For your review, we have compiled links to recent MMWR papers below: