In Brief: February 23, 2021
Inside This Issue: Worse health outcomes among rural Black Americans with HIV, FDA issues EUA for COVID-19 treatment, new COVID-19 therapeutics being tested in clinical trial, HHS announces insurance marketplace special enrollment period, coverage of HIVR4P conference, SAMHSA guide addresses HIV prevention and treatment concerns, and HIV issue briefs from Kaiser Family Foundation.
HIV Health Disparities
CDC Study Finds Worse Care Outcomes Among Rural Black Americans with HIV
During 2018, Black or African American (Black) persons accounted for 43% of all new HIV diagnoses in the United States. To better understand and address HIV-related disparities among Black persons with HIV infection, CDC researchers analyzed 2018 HIV surveillance data for Black persons aged 13 years or older. The analysis included persons who received an HIV diagnosis in the 41 states and the District of Columbia where laboratory reporting was complete by the end of 2019.
The researchers found that, among 14,502 Black persons diagnosed in 2018, 897 (6.2%) lived in rural areas, 1,920 (13.2%) lived in urban areas, and 11,685 (80.6%) lived in metropolitan areas. The percentage of Black persons with a late (stage 3, AIDS) diagnosis was highest in rural areas (25.2%), followed by urban and metropolitan areas (21.9% and 19.0%, respectively).
The percentage of Black persons with newly diagnosed HIV infection who were linked to care within one month of diagnosis was similar in all three groups – 76.7% in rural areas, 77.0% in urban areas, and 77.2% in metropolitan areas. However, the percentages of persons with viral suppression within six months of diagnosis were lower in rural (59.6%) and urban (59.7%) areas than in metropolitan areas (63.8%).
In addition, the percentages of Black persons linked to care within one month of diagnosis (77.1%) and with viral suppression within six months of diagnosis (62.9%) during 2018 were substantially lower than the Ending the HIV Epidemic initiative objectives of 95% for linkage to care and viral suppression. "These findings likely underscore known differences in health-related behaviors, physical and sociocultural environments, and access to and use of health care systems among Black urban and rural HIV populations," the CDC researchers noted. "Early HIV diagnosis and treatment among Black persons with HIV infection are necessary to reduce disparities and achieve national prevention goals. For equitable health to be achieved for Black persons in all geographic areas, culturally appropriate and stigma-free sexual health care is needed, particularly among those who live in rural communities."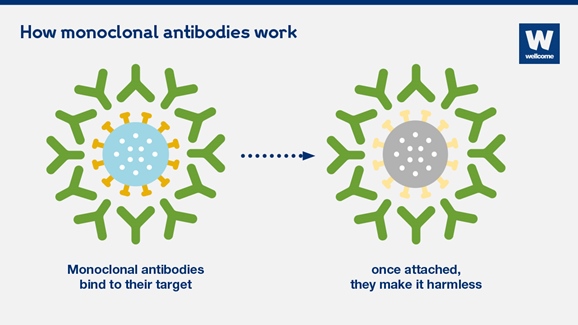 COVID-19 Treatment
FDA Issues EUA for Monoclonal Antibody Treatment of COVID-19
On February 9, the U.S. Food and Drug Administration (FDA) issued an emergency use authorization (EUA) for the use of a monoclonal antibody treatment for mild to moderate COVID-19 in adults and some pediatric patients who test positive for SARS-CoV-2 and who are at high risk for progressing to severe COVID-19. (SARS-CoV-2 is the virus that causes COVID-19.) In its EUA, FDA noted that, in a clinical trial of COVID-19 patients at high risk for disease progression, a single intravenous infusion of the monoclonal antibodies bamlanivimab and etesevimab administered together significantly reduced COVID-19-related hospitalization and death during 29 days of follow-up compared to a placebo.
Monoclonal antibodies are laboratory-made proteins that mimic the immune system's ability to fight harmful pathogens such as viruses. Bamlanivimab and etesevimab are designed to block the SARS-CoV-2 virus's attachment and entry into human cells. They bind to different but overlapping sites on the spike protein of the virus.
The authorized use of bamlanivimab and etesevimab includes treatment for patients aged 65 years or older, as well younger patients with certain chronic medical conditions that place them at risk. High-risk pediatric patients aged 12 years or older and weighing at least 40 kilograms are also eligible for this treatment. "Today's action, which provides another treatment for COVID-19, reflects the FDA's strong commitment to working with sponsors to expand potential treatment options health care providers can use to fight this pandemic," noted Dr. Patrizia Cavazzoni, acting director of the FDA's Center for Drug Evaluation and Research.


Four Potential COVID-19 Therapeutics Enter Phase 2/3 Testing in NIAID's ACTIV-2 Trial
Four additional investigational drugs for COVID-19 are now being evaluated as part of ACTIV-2 – a clinical trial sponsored by the National Institute of Allergy and Infectious Diseases (NIAID). ACTIV-2 is an adaptive trial designed to test investigational agents in non-hospitalized adult volunteers experiencing mild to moderate COVID-19 symptoms. New ACTIV-2 substudies will evaluate four interventions for safety and efficacy:
SNG001, an inhalable beta interferon from Synairgen that is delivered by nebulizer;

AZD7442, a long-acting monoclonal antibody combination from AstraZeneca that will be studied as both an infusion and an intramuscular injection (two substudies); and

Camostat mesilate, an orally administered serine protease inhibitor from Sagent Pharmaceuticals that may block SARS-CoV-2 from entering cells.
To qualify for ACTIV-2, participants must have tested positive for SARS-CoV-2 in the outpatient setting within 10 days and started experiencing symptoms within 8 days of enrolling. Participants eligible for the AZD7442 infusion study must have a risk factor for progressing to severe COVID-19. These include being age 60 or older, being a current smoker, or having one of the following conditions: chronic lung, kidney, or liver disease; obesity, hypertension, cardiovascular disease, diabetes, current cancer, or immunosuppression. Participants eligible for the other agents may be at higher or lower risk for progressing to severe COVID-19.
For detailed background information about ACTIV-2, you can read NIAID's announcement and description of the trial, including a frequently asked questions section.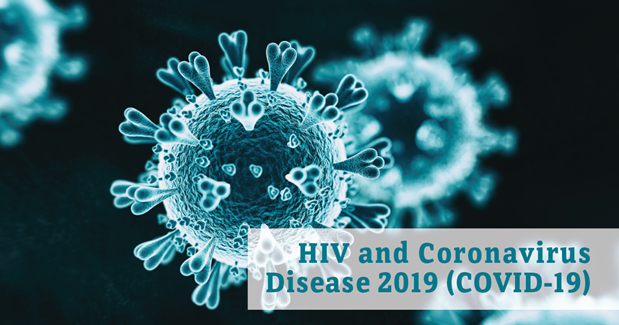 HIV and COVID-19
amfAR Funds Studies Examining the Intersection of HIV and COVID-19
Late last month, the Foundation for AIDS Research (amfAR) announced that it has awarded approximately $700,000 to fund research addressing two key questions at the intersection of HIV and SARS-CoV-2:
What are the risks for COVID "long-haulers" – persons who continue to experience debilitating symptoms long after clearing infection – who are also living with HIV?

What effect, if any, does SARS-CoV-2 have on the HIV reservoir?
The grants are funding research projects at Massachusetts General Hospital, Johns Hopkins University, and the University of California-San Francisco. "The effects of COVID-19 on people living with HIV has been a driving concern for us," noted Dr. Rowena Johnston, amfAR's director of research. "We look forward to finding answers to the next set of issues concerning longer-term consequences of co-infection and how these may impact future care."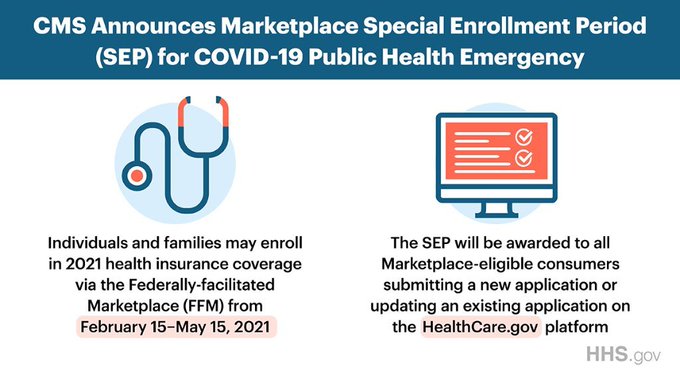 Health Insurance
HHS Announces Insurance Marketplace Special Enrollment Period
In response to an executive order by President Joseph Biden, the U.S. Department of Health and Human Services (HHS) has opened a special enrollment period (SEP) that will allow individuals and families in states with Marketplaces served by the HealthCare.gov platform to enroll in 2021 health insurance coverage from February 15 through May 15 this year. State-based Marketplaces operating their own platforms will also have the opportunity to take similar action within their states. "The Department is committed to ensuring that we deploy every available resource during the [COVID-19] Public Health Emergency," noted HHS acting secretary Norris Cochran. "This special enrollment period will ensure that more individuals and families have access to quality, affordable health coverage during this unprecedented time." Consumers who want to take advantage of the new SEP can determine if they are eligible by visiting HealthCare.gov. They can also find local help by visiting Localhelp.healthcare.gov or by calling the Marketplace Call Center at (800) 318-2596. Alternatively, TTY users can call (855) 889-4325 for assistance.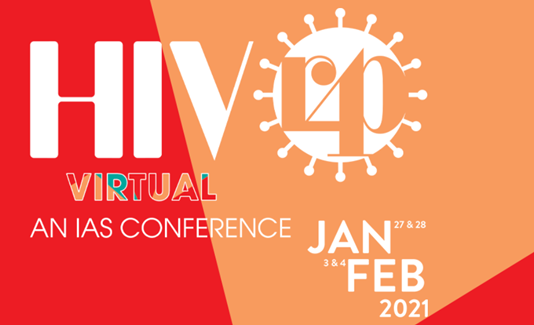 Conference News
AVAC Coverage of HIVR4P Virtual 2021 Conference
AVAC has produced several resources that highlight news from the International AIDS Society's HIV Research for Prevention (HIVR4P) Virtual 2021 Conference – a scientific meeting dedicated exclusively to biomedical HIV prevention. HIVR4P included a combination of live, taped, and on-demand presentations in 29 different research categories offered on four conference days (January 27 and 28, and February 3 and 4). AVAC has created an HIVR4P 2021 page with links to conference session recordings, coverage from many health news services, and press releases, as well as AVAC's own extensive coverage of HIVR4P sessions involving AVAC and its partners.
In addition, AVAC has produced two articles summarizing selected highlights from HIVR4P. The first, Making Do with "Good Enough," provides a roundup of the first week of the conference, including reports from several pre-exposure prophylaxis (PrEP) studies that emphasized the importance of creating programs that meet people's needs, as well as news of emerging PrEP options, such as long-acting injectable cabotegravir and a monthly PrEP pill called Islatravir. The second article, Prevention Unmasked, is a roundup of the second week of HIVR4P two, including discussions of the role of mucosa in HIV transmission, community-based research and activism, and questions about sexual pleasure and the prevention of sexually transmitted infections.

Educational Resources
SAMHSA Guide Addresses HIV Prevention and Treatment for People with Substance Use and Mental Disorders

The Substance Abuse and Mental Health Services Administration (SAMHSA) recently published a free evidence-based resource guide that provides an overview of current approaches and challenges to preventing and treating HIV for people with mental illness and/or substance use disorder (SUD). Mental illness and SUD are linked to behaviors that can increase a person's likelihood of becoming infected with HIV and, if infected, can negatively impact their HIV care, treatment, and related health outcomes. The prevalence of mental illness and SUD among people with HIV is also higher than seen in the general population.
The 70-page guide includes five main sections:
an issue brief highlighting key concerns;

a review of research to date on the effectiveness of programs and strategies to prevent HIV among people with co-occurring mental illness and/or SUD and link them to HIV care;

guidance for selecting and implementing evidence-based practices;

examples of effective programs and strategies; and

resources for evaluation and quality improvement.
New Issue Briefs from the Kaiser Family Foundation
The Kaiser Family Foundation (KFF) recently published three HIV-related issue briefs. Assessing Global HIV Targets in PEPFAR Countries provides a dashboard of charts and tables that track progress toward ending the global epidemic on six target areas: increasing the proportion of persons living with HIV (PLWH) who know their HIV status; increasing the proportion of PLWH who receive antiretroviral therapy; increasing the proportion of PLWH who achieve viral suppression; reducing HIV incidence rates per 1,000 population; reducing the HIV incidence-to-mortality ratio; and reducing the HIV incidence-to-prevalence ratio.
The U.S. Ending the HIV Epidemic (EHE) Initiative: What You Need to Know issue brief provides an overview of the EHE initiative in question-and-answer format, including information about what the initiative is, targeted U.S. jurisdictions that are hardest hit by the HIV epidemic, funding levels, the initiative's goals and plans to meet them, and how the initiative fits into the larger framework of health policy. The related Ending the HIV Epidemic Funding Tracker brief presents a detailed summary of EHE initiative funding allocations from Fiscal Year (FY) 2019 through FY2021, federal funding streams and grants awarded, and funding directed to targeted jurisdictions, states, and counties.