In Brief: January 19, 2021
Inside This Issue: New 5-year strategic plans for HIV and viral hepatitis; HIV criminalization; stigma and discrimination; Global Fund spending; resources on HIV and COVID-19; and other news.

Ending the HIV Epidemic
Just Released: HIV National Strategic Plan for 2021-2025
On January 15, the U.S. Department of Health and Human Services (HHS) released its HIV National Strategic Plan for the United States: A Roadmap to End the Epidemic – 2021-2025. The HIV Plan, which presents a framework for U.S. efforts to end the HIV epidemic, was developed in a collaboration involving HHS and numerous federal and community partners. It establishes a series of targets for ending the U.S. HIV epidemic by 2030, including a 75% reduction in new HIV infections by 2025 and a 90% reduction by 2030.
The HIV plan also articulates goals, objectives, and strategies to guide stakeholders' efforts "to prevent new infections, treat people with HIV to improve health outcomes, reduce HIV-related disparities, and better integrate and coordinate the efforts of all partners to achieve the bold targets for ending the HIV epidemic in the United States." The HIV Plan also establishes indicators to measure progress, with quantitative targets for each indicator, and designates priority populations and key areas of focus.
Vision Statement: HHS's vision statement for the HIV Plan is: The United States will be a place where new HIV infections are prevented, every person knows their status, and every person with HIV has high-quality care and treatment and lives free from stigma and discrimination. This vision includes all people, regardless of age, sex, gender identity, sexual orientation, race, ethnicity, religion, disability, geographic location, or socioeconomic circumstance.
Plan Goals: The HIV Plan delineates four primary goals and 17 related objectives that will guide federal and nonfederal efforts during the next five years. The HIV Plan's four goals and associated objectives are as follows:
Goal 1: Prevent New HIV Infections
Increase awareness of HIV

Increase knowledge of HIV status

Expand and improve implementation of effective prevention interventions, including treatment as prevention, pre-exposure prophylaxis, post-exposure prophylaxis, and syringe services programs (SSPs), and develop new options

Increase the capacity of health care delivery systems, public health, and the health workforce to prevent and diagnose HIV


Goal 2: Improve HIV-Related Health Outcomes of People with HIV
Link people to care immediately after diagnosis and provide low-barrier access to HIV treatment

Identify, engage, or reengage people with HIV who are not in care or not virally suppressed

Increase retention in care and adherence to HIV treatment to achieve and maintain long-term viral suppression

Increase the capacity of health care delivery systems, public health, and the health workforce to serve people with HIV


Goal 3: Reduce HIV-Related Disparities and Health Inequities
Reduce HIV-related stigma and discrimination

Reduce disparities in new HIV infections, in knowledge of status, and along the HIV care continuum

Engage, employ, and provide public leadership opportunities at all levels for people with or at risk for HIV

Address social determinants of health and co-occurring conditions that exacerbate HIV-related disparities


Goal 4: Achieve Integrated, Coordinated Efforts That Address the HIV Epidemic among All Partners and Stakeholders
Integrate programs to address the syndemic of HIV, sexually transmitted infections, viral hepatitis, and substance use and mental health disorders

Increase coordination of HIV programs across all levels of government (federal, state, tribal, local, and territorial) and with faith-based and community-based organizations, the private sector, academic partners, and the community

Enhance the quality, accessibility, sharing, and use of data, including HIV prevention and care continuum and social determinants of health data

Identify, evaluate, and scale up best practices including through translational, implementation, and communication science research

Improve mechanisms to measure, monitor, evaluate, report, and disseminate progress toward achieving organizational, local, and national goals


"The HIV Plan and the Ending the HIV Epidemic: A Plan for America (EHE) initiative are closely aligned and complementary, sharing the overarching goal of reducing new HIV infections in the U.S. by 90% by 2030," according to Harold Phillips, EHE senior HIV advisor and chief operating officer. "EHE is an HHS initiative that is geographically focused on the jurisdictions with the most new HIV diagnoses . . . The HIV Plan covers the entire country, has a broader focus across federal departments and agencies beyond HHS, seeks to engage all sectors of society, and addresses the integration of several key elements that are vital to our collective work to end the HIV epidemic, including stigma and discrimination, social determinants of health, and the syndemic of HIV, viral hepatitis, sexually transmitted infections, and substance use disorders."

Viral Hepatitis
HHS Publishes Five-Year Viral Hepatitis Strategic Plan
Shortly before the release of the HIV National Strategic Plan, HHS published its Viral Hepatitis National Strategic Plan: A Roadmap to Elimination 2021-2025. Similar to the HIV Plan described in the previous news item, the Hepatitis Plan presents a five-year framework for the U.S. response to hepatitis A, B, and C – the most common hepatitis viruses with the greatest health impact in the United States. The overall goal of the Plan is to control the U.S. viral hepatitis epidemics and eliminate viral hepatitis as a public health threat in the nation by 2030. "Elimination" is defined as a 90% reduction in new chronic infections and a 65% reduction in mortality, compared to the Hepatitis Plan's 2017 data baseline. The Hepatitis Plan "is designed to facilitate a whole-person health perspective and whole-of-nation response to achieve elimination of viral hepatitis as a public health threat," according to HHS.
Hepatitis Plan Vision Statement: The United States will be a place where new viral hepatitis infections are prevented, every person knows their status, and every person with viral hepatitis has high-quality health care and treatment and lives free from stigma and discrimination. This vision includes all people, regardless of age, sex, gender identity, sexual orientation, race, ethnicity, religion, disability, geographic location, or socioeconomic circumstance.
Plan Goals: Five high-level goals frame the Viral Hepatitis Plan, according to HHS. These are to:
prevent new viral hepatitis infections;

improve viral hepatitis-related health outcomes of people with viral hepatitis;

reduce viral hepatitis-related disparities and health inequities;

improve viral hepatitis surveillance and data usage; and

achieve integrated, coordinated efforts that address the viral hepatitis epidemics among all partners and stakeholders.


"Each of the goal areas present evidence-based objectives and strategies that stakeholders can use that are most likely to contribute toward achieving national goals to eliminate the public health threat of viral hepatitis," according to HHS.
Other Key Elements: The national hepatitis strategy:
aims to increase uptake of hepatitis vaccination among populations for whom vaccination is recommended, increase access to harm reduction services, substance use treatment and peer navigation and utilize a treatment as prevention approach;

seeks to implement universal hepatitis C screening guidelines, hepatitis B testing, and linkage to care in a range of settings and expand the capacity of the public health and provider workforce to provide viral hepatitis prevention, testing, care, and treatment services;

seeks to implement strategies and promote policies to enhance collaborative, integrated, patient-centered models of care;

focuses on opportunities to expand research and development of a hepatitis C vaccine, point-of-care testing, and improved diagnostics and therapeutics, as well as implementation research to put into practice evidence-based interventions; and

aims to improve viral hepatitis surveillance data collection, management, and analysis, including interoperability of data and data sharing, to understand the true scope, level of public health threat, and opportunities to address viral hepatitis.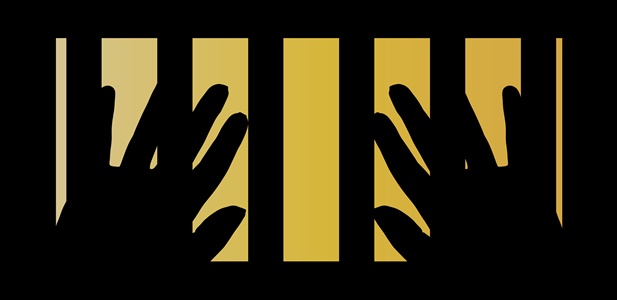 HIV Criminalization
CDC Commentary Calls for Changes in HIV Criminalization Laws
HIV criminalization laws need to be aligned with scientific facts, and states should "consider reforming, rescinding, and revising the application of relevant laws for the sake of people with HIV and for the public's health," according to a recent Dear Colleague letter from Drs. Jonathan Mermin and Demetre Daskalakis, key officials with the Center for Disease Control and Prevention (CDC) National Center for HIV/AIDS, Viral Hepatitis, STD, and TB Prevention.
The letter notes that, "During the early years of the HIV epidemic, many states implemented HIV-specific criminal exposure laws – HIV criminalization laws – to discourage behavior that we know cannot lead to transmission (such as biting or spitting), and, as a requirement for receiving federal funds to support HIV treatment efforts. Many state laws do not reflect our current understanding of HIV science, and criminalization laws remain a barrier to HIV prevention and treatment efforts."
"Legal obstacles, economic disadvantages, homophobia, stigma, and racial discrimination underpin many of the disparities we see in HIV in the country," according to Drs. Mermin and Daskalakis. Further, "Social and economic barriers directly prevent access to services and impede efforts to prevent and treat HIV. Ending the HIV epidemic will require community support, political will, and national action. HIV criminalization laws impede these efforts." A more extensive commentary on HIV criminalization and ending the HIV epidemic appears in the January issue of The Lancet HIV.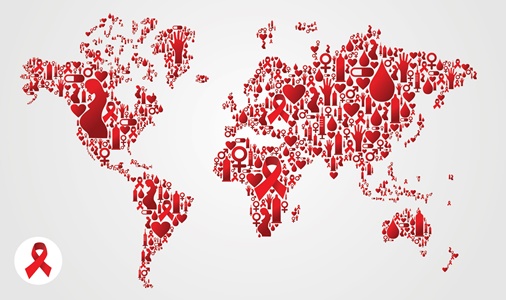 Global Epidemic
UNAIDS: Addressing Stigma and Discrimination Are Essential for Reaching HIV Targets for 2025
In its 2020 World AIDS Day Report, UNAIDS presented a series of ambitious HIV targets for 2025, which include progress toward eliminating HIV criminalization, stigma and discrimination, and gender inequality and violence. Addressing these issues effectively is critically important for achieving UNAIDS's other targets for 2025, which include:
95% of women accessing HIV and sexual and reproductive health services;

95% coverage of services for eliminating vertical transmission of HIV;

95% of people at risk for HIV infection using effective combination prevention options;

95% of people with HIV knowing their HIV status;

95% of people who know their status initiating treatment;

95% of those on treatment achieving viral suppression; and

90% of people with, or at risk for, HIV being linked to appropriate integrated health services.


A recent UNAIDS analysis concludes that a failure to make any progress on HIV-related stigma and discrimination would undermine efforts to reach its 2025 HIV testing, treatment, and viral suppression targets. This would result in an additional 440,000 AIDS-related deaths between 2020 and 2030, as well as 2.6 million additional new HIV infections over the same period, according to UNAIDS estimates.
Global Fund Signs $8.5 billion in Grants to Fight HIV, TB, and Malaria
Last year, the Global Fund to Fight AIDS, Tuberculosis (TB), and Malaria (Fund) signed 157 grants to support efforts combatting these three infectious diseases and to strengthen global health systems. The grants, which will begin implementation this month, total $8.54 billion – the highest amount ever signed in a single year by the Fund.
"This is an exceptional achievement that will help more than 100 countries continue the critical fight against HIV, TB, and malaria – epidemics that kill more than 2.3 million people every year," noted Peter Sands, executive director of the Fund. "As the COVID-19 pandemic overwhelms health systems around the world, it is now more important than ever that we ensure countries have the resources they need to fight HIV, TB, and malaria and to strengthen the systems for health needed to respond to all four diseases."
In addition to new grants awarded to fight HIV, TB, and malaria, the Fund has approved $980 million to fight COVID-19 in 106 low- and middle-income countries and through 14 multi-country programs. The Fund estimates that it needs an additional $5 billion beyond its core funding to reinforce national COVID-19 responses; mitigate the impact of COVID-19 on HIV, TB, and malaria programs; and make urgent improvements to health and community systems.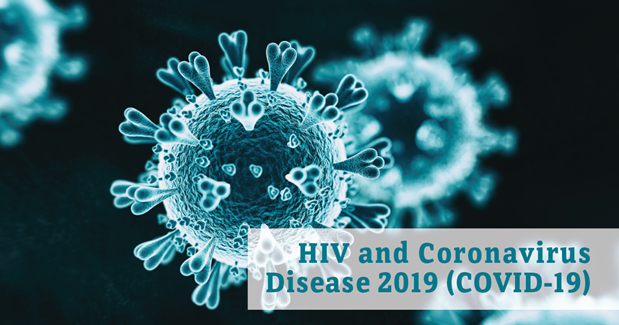 HIV and COVID-19
Updated Resources on COVID-19 and People with HIV
HHS's HIV.gov site has updated its resource page on COVID-19 for people with HIV based on the latest available information about COVID-19 and SARS-CoV-2 – the virus responsible for the disease. The page begins with a brief, plain-language summary of the specific health risks of COVID-19 for persons with HIV, effective ways for reducing risk, and what people with HIV should do if they feel ill and think they may have COVID-19. The heart of the page is a comprehensive, annotated list with hyperlinks to nearly 40 resources from many federal agencies, including the CDC, HRSA's HIV/AIDS Bureau and Health Center Program, the Federal Emergency Management Agency, the Indian Health Service, the National Institutes of Health, the Substance Abuse and Mental Health Services Administration, the Department of Health and Human Services Office for Civil Rights, the Department of Housing and Urban Development, and the State Department, as well as resources focusing on telehealth.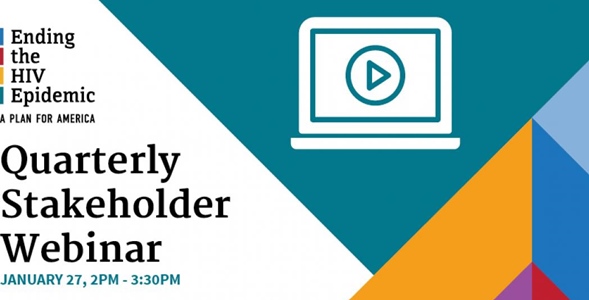 Educational Opportunities
HHS Stakeholder Webinar to Focus on EHE Initiative
On January 27, the HHS Office of Infectious Disease and HIV/AIDS Policy (OIDP) will hold a quarterly stakeholder webinar highlighting efforts to implement the Ending the HIV Epidemic: A Plan for America (EHE) initiative. This webinar is designed to:
provide updates on major federal activities related to the implementation of the EHE initiative;

highlight ways to improve HIV diagnosis, care, and prevention outcomes for Black women; and

give participants the opportunity to hear questions and answers about the EHE initiative from major stakeholders and federal officials.


People interested in attending the EHE Stakeholder webinar, which will be held from 2 to 3:30 p.m. ET, may register at this link.

COVID-19 News

Recent COVID-19 Studies in MMWR
CDC's Morbidity and Mortality Weekly Report (MMWR) is continuing its extensive coverage of COVID-19-related research. The reports are aggregated on a page devoted to studies about COVID-19, and summarized in a weekly podcast. Recent reports include: