In Brief: August 11, 2020
Inside This Issue: Kidney transplantation Among HIV+ Persons, FDA approves fostemsavir, new and experimental treatments, ending the HIV epidemic, educational resources, and COVID-19 news.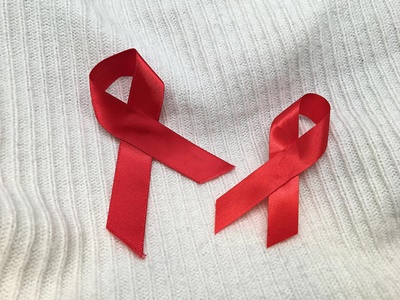 Organ Transplantation
NIH: Kidney Transplantation Between People with HIV is Safe
Kidney transplantation from deceased donors with HIV to recipients living with both HIV and end-stage kidney disease (ESKD) is feasible and safe, according to recent findings from the Multicenter HOPE Act Study – a large-scale clinical trial to evaluate the safety of kidney transplantation between people with HIV. People with HIV have a growing prevalence of ESKD and are nearly three times more likely to die while on kidney dialysis than people without HIV, according to the National Institutes of Health (NIH), which sponsored the study. Although kidney transplantation can extend the lives of people with HIV and ESKD, these individuals face a shortage of donors and have historically had limited access to donor kidneys. The HIV Organ Policy Equity (HOPE) Act of 2013 was designed to address this problem. The HOPE Act allows organ transplants from donors with HIV to recipients with HIV in approved research studies in the U.S.
In the recent study, investigators at 14 clinical research sites enrolled 75 adults with ESKD and HIV whose virus was reliably suppressed by antiretroviral treatment. Twenty-five participants received kidney transplants from deceased donors with HIV, and 50 participants received kidney transplants from deceased donors without HIV. All study participants survived transplantation at a median follow-up of 1.4 years for recipients of HIV-positive kidneys and 1.8 years for recipients of HIV-negative kidneys.
One year after transplantation, overall graft survival was comparable between recipients of HIV-positive kidneys (91%) and HIV-negative kidneys (92%). In addition, there were no differences in the rates of infections requiring hospitalization, serious adverse events (1.1 per person-year), or HIV-related complications, which were rare. The study "demonstrates that the pool of available kidneys for people with HIV can be expanded by including donors with HIV, making more kidneys available for all who are awaiting a transplant," according to NIH.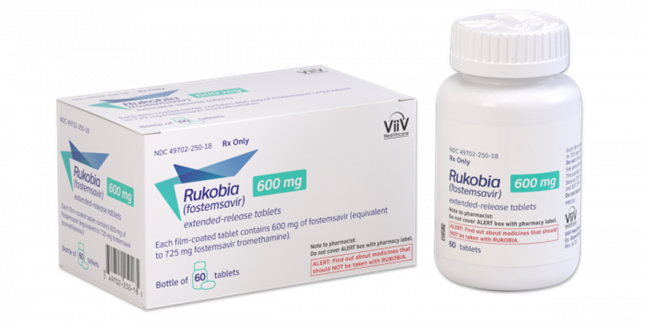 New and Experimental HIV Treatments
FDA Approves Fostemsavir – First HIV gp120 Attachment Inhibitor
Last month, the U.S. Food and Drug Administration (FDA) approved the new antiretroviral drug fostemsavir (brand name Rukobia) for use in combination with other medications in the treatment of HIV. Fostemsavir is the first approved attachment inhibitor drug, which prevents HIV from entering CD4 T-cells by binding to the gp120 protein on the outer surface of the virus. Fostemsavir is expected to be used primarily in adults with HIV who have tried multiple HIV medications and whose HIV infection cannot be successfully treated with other therapies because of drug resistance, side effects, or other safety considerations.
"This approval marks a new class of antiretroviral medications that may benefit patients who have run out of HIV treatment options," noted Dr. Jeff Murray, deputy director of the Division of Antivirals in FDA's Center for Drug Evaluation and Research. "The availability of new classes of antiretroviral drugs is critical for heavily treatment-experienced patients living with multidrug resistant HIV infection – helping people living with hard-to-treat HIV who are at greater risk for HIV-related complications, to potentially live longer, healthier lives."
For additional information, you can check out AIDSinfo's new fostemsavir fact sheet, which is available in both English and Spanish. The fact sheet includes important information about fostemsavir, including how it is used in HIV treatment, drug dosing and storage, as well as potential side effects and drug interactions. AIDSinfo has also updated its comprehensive FDA-Approved HIV Medicines fact sheet and infographic to include fostemsavir.
IAVI and NIAID Partner to Develop Novel Products to Fight HIV
The International AIDS Vaccine Initiative (IAVI) and the U.S. National Institute of Allergy and Infectious Diseases (NIAID) recently announced a collaborative effort to develop combinations of HIV broadly neutralizing antibodies (bNAbs) for the prevention and possible treatment of HIV. "Many people living with HIV naturally produce bNAbs, which can stop a wide range of HIV strains from infecting human cells in the laboratory but arise too late after infection to effectively fight the virus," according to NIAID. "These antibodies are considered promising candidates for HIV prevention and treatment because they have few side effects and can last a long time in the body, suggesting that they could be dosed infrequently."
Under the partnership, individual bNAbs identified and optimized by NIAID and the IAVI Neutralizing Antibody Center at Scripps Research will be combined and evaluated as combination bNAb products. The most promising bNAb candidates will then be assessed in clinical trials to determine whether they can safely and effectively prevent HIV. Although the initial focus of the collaboration will be on developing combinations of bNAbs for HIV prevention, project researchers may also evaluate the potential of bNAbs as long-acting HIV treatments that would allow people with HIV to keep latent virus suppressed without the need for daily antiretroviral medication.

U.S. HIV Epidemic Response
CDC Allocates $109 Million for Ending the HIV Epidemic Initiative Activities
As part of the federal Ending the HIV Epidemic (EHE) initiative, the Centers for Disease Control and Prevention (CDC) recently awarded $109 million to support HIV response efforts of state and local health departments. The award focuses on 57 jurisdictions prioritized in the first five years of the EHE initiative. These include 48 counties, Washington, D.C., and Puerto Rico that together account for more than half of all HIV diagnoses, as well as seven states – Alabama, Arkansas, Kentucky, Mississippi, Missouri, Oklahoma, and South Carolina – with a substantial rural burden of HIV. The individual awards in this round of funding range from $1.9 million to $10.6 million. CDC is distributing the available funding based on the severity of the epidemic and the number of high-priority jurisdictions within each state. These new awards prioritize the four key pillars of the EHE initiative:
diagnosing all people with HIV as early as possible;

treating people with HIV rapidly and effectively;

preventing new HIV transmissions; and

identifying and responding quickly to clusters and outbreaks of HIV infections.
"These new grants will help these [high-priority] communities customize and implement strategies for achieving this goal in a way that meets their local needs," noted HHS Secretary Alex Azar. "While we battle COVID-19, the Trump Administration remains dedicated to vital public health priorities, including ending the HIV epidemic within ten years." Additional information about the awards is presented in a Dear Colleagues letter dated July 31 from top CDC officials.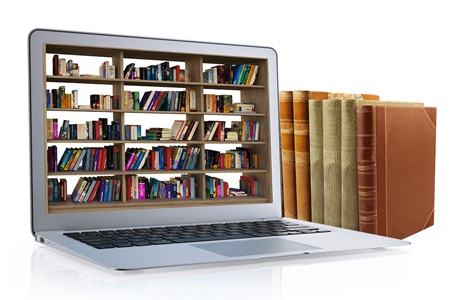 Educational Resources
HRSA Establishes Research Collection on Innovative Care Models in the RWHAP
The Health Resources and Services Administration (HRSA) recently launched a special collection of manuscripts highlighting innovative models of care in the Ryan White HIV/AIDS Program (RWHAP). The Public Library of Science (PLOS) collection focuses particularly on data utilization and engagement of people with HIV who are not in care and not virally suppressed. These are critical components of the Ending the HIV Epidemic initiative. The PLOS collection includes research examining the RWHAP's use of data to facilitate care at state and local levels; clinical, population, and geographic differences among RWHAP clients; implementation science initiatives; healthcare workforce; healthcare systems differences in outcomes; and other key strategies such as pre-exposure prophylaxis (PrEP).
"The Special Collection authors describe HRSA's collaborative efforts both internally with members of other operating divisions within the Department of Health and Human Services and externally with partners from various grant recipients across the country," noted Dr. Laura Cheever, associate administrator for HRSA's HIV/AIDS Bureau. "These collaborative efforts allow for data sharing and obtaining perspectives that provide additional insights into and solutions for the issues, as well as novel and innovative approaches to HIV care and treatment for advancing the national effort to end the HIV epidemic."
Compendium Focuses on Quality Improvement Interventions to Address HIV Disparities
HRSA's Ryan White HIV/AIDS Program Center for Quality Improvement and Innovation (CQII) recently produced a Compendium of Interventions to Mitigate HIV Disparities. The Compendium provides a brief review of 15 quality-improvement interventions designed to address HIV care disparities. The interventions were tested and implemented by participating agencies in the end+disparities ECHO Collaborative – a national initiative to reduce health disparities among four disproportionately affected HIV subpopulations: gay and bisexual men of color; African American and Latina women; transgender people; and youth from the ages of 13 through 24.
The Compendium divides the interventions into four main categories:
offering social service and peer support;

improving medication and treatment adherence;

helping clients manage their basic needs; and

improving clinic flow.
"CQII prioritized these interventions based on evidence, replicability, and financial support of their interventions," according to HRSA's TargetHIV – the central repository for technical assistance resources for the RWHAP. "The purpose of this compendium is to promote and inspire the replication of effective interventions among HIV care providers to mitigate HIV-related disparities."

AIDSinfo Apps Provide Easy Access to HIV Information
If you are looking for quick access to information on HIV drugs, practice guidelines, and terminology, then it is worth checking out a series of HIV-related apps on HHS's AIDSinfo site. Each of these apps is optimized for mobile devices and is available free of charge. The apps are available for both Android and Apple iOS devices. They include:

Selected COVID-19 News and Updates
Resources from the IAS COVID-19 Conference
On July 10 and 11, the International AIDS Society (IAS) hosted a virtual COVID-19 Conference, which focused on the latest science, policy, and practice related to the COVID-19 pandemic. The conference website has extensive information, including recordings and slide presentations from the following conference sessions:
Opening Remarks of Dr. Tedros Adhanom Ghebreyesus, Director General of the World Health Organization

Making Sense of the Science of COVID-19

Impact of COVID-19 in the Health Sector

Country Policies and Practices: Different Pathways and Similar Intentions

Impact of COVID-19 Beyond Health

Hope for Change

Preparing for Tomorrow

Closing Remarks of António Guterres, United Nations Secretary General
The IAS COVID-19 Conference also included abstract presentations in the following conference tracks:
Track A: Basic Science, Pathogenesis, Virology, Immunology, and Inflammation

Track B: Clinical Science, Testing and Diagnoses, Natural History, Clinical Care, ARDS Care, and Therapeutics

Track C: Epidemiology, Transmission Dynamics, Prevention, and Vaccines

Track D: Public Health Responses, Including Physical Distancing and Community Level Efforts, Programs, Policies, Lifting Restrictions, and Modeling

Track E: Social, Economic, Political, and Human Rights Impacts of the Pandemic and the Response
COVID-19 Reports from MMWR

CDC's Morbidity and Mortality Weekly Report (MMWR) is continuing to focus heavily on COVID-19-related research – typically publishing several new reports each week – and then archiving them on a page devoted to studies on COVID-19 and SARS-CoV-2. Reports published in the past several weeks include the following:
Characteristics of Persons Who Died with COVID-19 – United States, February 12-May 18, 2020

Factors Associated with Cloth Face Covering Use Among Adults During the COVID-19 Pandemic – United States, April and May 2020

Characteristics and Outcomes of Contacts of COVID-19 Patients Monitored Using an Automated Symptom Monitoring Tool – Maine, May-June 2020

SARS-CoV-2 Transmission and Infection Among Attendees of an Overnight Camp – Georgia, June 2020

Symptom Duration and Risk Factors for Delayed Return to Usual Health Among Outpatients with COVID-19 in a Multistate Health Care Systems Network – United States, March–June 2020

Notes from the Field: Rebound in Routine Childhood Vaccine Administration Following Decline During the COVID-19 Pandemic – New York City, March 1-June 27, 2020

Notes from the Field: Public Health Efforts to Mitigate COVID-19 Transmission During the April 7, 2020 Election – City of Milwaukee, Wisconsin, March 13-May 5, 2020

Estimated County-Level Prevalence of Selected Underlying Medical Conditions Associated with Increased Risk for Severe COVID-19 Illness – United States, 2018

Notes from the Field: Effects of the COVID-19 Response on Tuberculosis Prevention and Control Efforts – United States, March-April 2020

Population Point Prevalence of SARS-CoV-2 Infection Based on a Statewide Random Sample – Indiana, April 25-29, 2020

Estimated Community Seroprevalence of SARS-CoV-2 Antibodies – Two Georgia Counties, April 28-May 3, 2020

Symptom Profiles of a Convenience Sample of Patients with COVID-19 – United States, January-April 2020

Detection and Genetic Characterization of Community-Based SARS-CoV-2 Infections – New York City, March 2020

Absence of Apparent Transmission of SARS-CoV-2 from Two Stylists After Exposure at a Hair Salon with a Universal Face Covering Policy – Springfield, Missouri, May 2020