In Brief: May 18, 2020
Inside This Issue: HIV surveillance reports, self-testing for HIV, 2020 Ryan White Conference, COVID-19 and HIV, remdesivir and baricitinib, and educational resources.

HIV Surveillance
CDC Publishes Two Major Surveillance Reports on HIV in the U.S.
The Centers for Disease Control and Prevention (CDC) has just published two new reports: Diagnoses of HIV Infection in the United States and Dependent Areas, 2018 (Updated) and Estimated HIV Incidence and Prevalence in the United States 2014-2018. The reports provide the latest available information (through the year 2018) about HIV diagnoses, incidence, prevalence, and deaths, as well as infected persons' knowledge of their HIV status. In addition, AtlasPlus – CDC's interactive tool for creating customized tables, maps, and charts from surveillance data – has been updated to include the new HIV data.
For the first time, these HIV surveillance reports are providing national-level data by gender, including data for transgender persons and persons of additional gender identity. In addition, CDC has produced estimates of HIV incidence and prevalence for Puerto Rico and at the county level for jurisdictions highlighted in the Ending the HIV Epidemic (EHE) plan. The HIV diagnoses report also incorporates a "special focus profiles" section that highlights data for five key population groups: transgender persons; gay, bisexual, and other men who have sex with men; persons who inject drugs; women; and children under 13 years old. Selected highlights of the reports are summarized below.
HIV Incidence and Prevalence: Although the annual number of HIV infections in the U.S. has been reduced by more than two-thirds since the height of its HIV epidemic in the mid-1980s, the estimated number of new HIV infections has leveled off in recent years, with about 36,400 infections in 2018. The highest rates of new infections continue to occur in the South. "The latest estimates indicate that effective prevention and treatment are not adequately reaching people who could benefit most, and certain groups such as men who have sex with men (MSM), transgender persons, African Americans, and Hispanics/Latinos continue to be disproportionately affected," according to CDC.
At the end of 2018, an estimated 1.2 million adults and adolescents in the U.S. were living with HIV. Of this total, about one in seven (14%) had not been diagnosed. The number of undiagnosed infections were highest among Blacks/African Americans, followed by Hispanics/Latinos, and Whites.
HIV Diagnoses: In 2018, there were 37,968 HIV diagnoses in the U.S. and six dependent areas – a 7% decrease compared to 2014. However, trends in HIV diagnoses varied among different demographic and risk groups. In particular, the number of HIV diagnoses decreased among males and females; Blacks/African Americans; Whites; people of multiple races; persons in the age ranges of 13 to 24, 35 to 44, and 45to 54 years; and overall among MSM.
However, HIV diagnoses rose among transgender males and females; Native Hawaiians and other Pacific Islanders; young adults 25 to 34 years old; and people who inject drugs. HIV diagnoses remained relatively stable among Asians, Hispanics/Latinos, American Indians/Alaska Natives, and older adults aged 55 and over.
"The declines seen in these reports suggest that national HIV prevention efforts are paying off in some populations, while overall stability and increases among other groups and geographic areas signal an urgent need to expand and improve HIV prevention and treatment in those groups who could most benefit," according to CDC. "Intensified efforts are particularly needed in the South and among disproportionately affected populations like gay and bisexual men, transgender persons, African Americans, and Hispanics/Latinos."

HIV Testing
HIV Self-Testing Guidance from CDC
In a recent "Dear Colleague" letter, high-ranking CDC officials Drs. Eugene McCray and Jonathan Mermin provide guidance to HIV providers regarding the use of HIV self-testing during the COVID-19 pandemic – a time when many face-to-face interactions with patients/clients have been disrupted. "HIV self-testing programs, using the U.S. Food and Drug Administration-approved home test, can supplement the HIV prevention efforts of health departments and community-based organizations," Drs. McCray and Mermin note. "Health departments and community-based organizations are encouraged to provide residents of their service areas with self-test kits and have them shipped to their homes or other locations, and if the test is positive, information regarding linkage to care should be provided." Organizations that use CDC funding to support self-testing are required to report data on the total number of tests distributed and the number of people receiving at least one test. CDC soon plans to publish detailed guidance on how and when to report this aggregate self-testing data to the agency.

Conferences
2020 National Ryan White Conference Will Be Held Virtually
To ensure the safety of conference participants, HRSA's HIV/AIDS Bureau has decided to hold its 2020 National Ryan White Conference on HIV Care and Treatment virtually. This year's conference is currently scheduled for August 11 through 14. "The HIV/AIDS Bureau knows many of the registered attendees and speakers are working on the front lines of the COVID-19 response around the world," notes Dr. Laura Cheever, associate administrator for the HIV/AIDS Bureau. "This virtual format will allow those on the front line to still have an opportunity to attend the conference and not take them away from the communities they are working hard to serve."
The 2020 Conference will have six tracks: 1) population-based approaches for improving access, engagement/reengagement, and health outcomes; 2) data utilization; 3) innovative system-level models for HIV service delivery; 4) clinical quality management; 5) Ryan White HIV/AIDS Program (RWHAP) planning and resource allocation – community engagement and collaborative partnerships; and 6) RWHAP fiscal and grant management boot camp. People can register for the conference here.

HIV and COVID-19
KFF: Lessons Learned from HIV for Communicating About COVID-19
"As we, and others, navigate how to communicate about COVID-19 and the urgent public health issues it brings, there is much that can be learned in looking at HIV messaging and how it has evolved," note Tina Hoff and Kelly Osmundson, two senior writers from the Kaiser Family Foundation (KFF). Drawing on their experience running major public information campaigns about HIV, Hoff and Osmundson offer the following tips on communicating about COVID-19:
"While much remains unknown about what our future with COVID-19 looks like, and even as we still are learning about the disease itself, what we have learned from messaging about HIV can offer a useful roadmap," the authors conclude.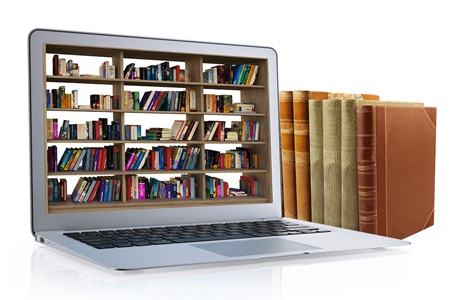 HIV Educational Resources
Recent Fact Sheets, Infographics, and Issue Briefs
CDC, the Kaiser Family Foundation, and HHS's AIDSinfo site have recently published several new and updated resources focusing on HIV. CDC created a new fact sheet/infographic summarizing highlights of a 2020 HIV surveillance report on HIV infection risk, prevention, and testing behaviors among persons who inject drugs.
The agency has also published an HIV and Women fact sheet with updated data on HIV diagnoses, prevalence, and deaths, and breakdowns by age and race/ethnicity. The Kaiser Family Foundation's recent issue brief, Women and HIV in the United States, provides a detailed overview of the topic, with sections on HIV transmission, prevention, age, race/ethnicity, reproductive health, geography, intimate partner violence, and access to care and treatment for women living with, or at risk for, HIV infection.
AIDSinfo has issued a set of revised consumer fact sheets on HIV prevention. These include:

Daily Life and Work During the COVID-19 Pandemic
CDC Provides Guidance on Daily Life and Coping with COVID-19
In recent weeks, CDC has continued to expand the resources provided on its COVID-19 web pages. Since many people are experiencing stress adapting to COVID-19-related restrictions and coping with fear related to illness and economic problems, CDC is now providing extensive guidance on daily life activities and coping during the pandemic.
These resources include a household checklist with information on staying informed and in touch with others, preparing for possible illness, taking everyday precautions to avoid infection, watching for symptoms, and knowing when to seek medical attention. Guidance is also provided on:
COVID-19 Workforce Virtual Toolkit from HHS
HHS's Technical Resources, Assistance Center, and Information Exchange (TRACIE) program recently launched a COVID-19 Workforce Virtual Toolkit – "a curated set of resources and tools for decision-makers managing healthcare workforce challenges in response to the COVID-19 emergency." TRACIE has organized the currently available resources into the following topic areas:
TRACIE is encouraging individuals and organizations to share promising COVID-19 practices, plans, tools, or templates with their peers by registering with its COVID-19 Information Sharing Page and then placing their resources under the relevant topic areas.

COVID-19 Treatment and Testing
FDA Authorizes Remdesivir for Emergency Use in Persons Hospitalized with Severe COVID-19 Symptoms
On May 1, the U.S. Food and Drug Administration (FDA) issued an emergency use authorization (EUA) for the investigational antiviral drug remdesivir for the treatment of suspected or laboratory-confirmed COVID-19 in adults and children hospitalized with severe disease. In its announcement, FDA noted that, although there is currently limited information about the safety and effectiveness of using remdesivir to treat people hospitalized with COVID-19, the drug was shown in a clinical trial to shorten the time to recovery in some patients.
The EUA allows for remdesivir to be distributed in the U.S. and administered intravenously by healthcare providers to hospitalized patients with severe disease. For this purpose, patients with "severe disease" are defined as those with low blood oxygen levels, or those needing oxygen therapy or more intensive breathing support, such as a mechanical ventilator. The EUA also requires that fact sheets be made available to health care providers and patients with important information about using remdesivir in treating COVID-19, including dosing instructions, potential side effects, and drug interactions.
"Today's action is an important step in our efforts to collaborate with innovators and researchers to provide sick patients timely access to new therapies where appropriate, while at the same time supporting research to further evaluate whether they are safe and effective," said FDA Commissioner Dr. Stephen Hahn.
In related news, the National Institute of Allergy and Infectious Diseases (NIAID) has launched a randomized, controlled clinical trial to evaluate the safety and efficacy of a treatment regimen consisting of remdesivir plus the anti-inflammatory drug baricitinib for COVID-19. The trial is the next iteration of its Adaptive COVID-19 Treatment Trial, and has been designated ACTT 2.
ACTT 2 is now enrolling hospitalized adults with COVID-19, and is expected to open at about 100 U.S. and international sites. Investigators expect to enroll more than 1,000 participants. "We now have solid data showing that remdesivir diminishes to a modest degree the time to recovery for people hospitalized with COVID-19," noted NIAID director Dr. Anthony Fauci "ACTT 2 will examine if adding an anti-inflammatory agent to the remdesivir regimen can provide additional benefit for patients, including improving mortality outcomes."

FDA Authorizes First Antigen Test to Help Detect the Virus that Causes COVID-19
On May 8, FDA issued the first EUA for a COVID-19 antigen diagnostic test. The test, which was developed by the Quidel Corporation, is called the Sofia 2 SARS Antigen FIA. It is designed to quickly detect fragments of proteins found on or within SARS-CoV-2 – the virus responsible for COVID-19 – by analyzing samples collected from the nasal cavity with swabs.
FDA has issued EUAs for two other types of COVID-19 tests during the pandemic: 1) polymerase chain reaction (PCR) tests that detect genetic material from the virus and can help diagnose an active COVID-19 infection; and 2) serological tests that look for antibodies to SARS-CoV-2, which can help identify people who have developed an adaptive immune response to the virus, as part of either an active infection or a prior infection.
"Each category of diagnostic test has its own unique role in the fight against this virus," according to FDA. "PCR tests can be incredibly accurate, but running the tests and analyzing the results can take time. One of the main advantages of an antigen test is the speed of the test, which can provide results in minutes." However, while antigen tests are very specific for the virus, they are not as sensitive as molecular PCR tests. "This means that positive results from antigen tests are highly accurate, but there is a higher chance of false negatives, so negative results do not rule out infection," according to FDA. "With this in mind, negative results from an antigen test may need to be confirmed with a PCR test prior to making treatment decisions or to prevent the possible spread of the virus due to a false negative."

COVID-19 Research News Briefs
Continuing Coverage of COVID-19 Research in MMWR
CDC's Morbidity and Mortality Weekly Report (MMWR) is continuing to focus heavily on COVID-19-related research – typically publishing several new reports each week – and then archiving them on a page devoted to studies on COVID-19 and SARS-CoV-2. Reports published in the past several weeks include the following: