Telehealth Special In Brief Issue: May 2020
Inside This Issue: Definition of telehealth; telehealth resources from HRSA, CMS, and nongovernmental organization; and selected recent reports on telehealth, HIV, and hepatitis.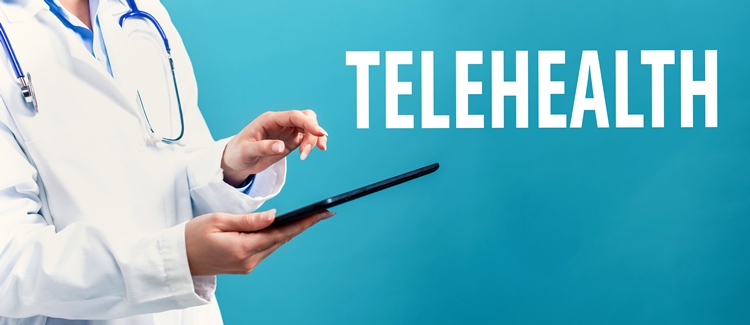 During the COVID-19 pandemic, NEAETC continues its commitment to provide current information and guidance about the pandemic and its implications for people living with and at risk for HIV and viral hepatitis. We are also available to provide technical assistance and virtual training.
As part of this commitment, NEAETC is producing a series of in Brief special issues focusing on topics relevant to the delivery of HIV and viral hepatitis care during the pandemic. The first of these issues – focusing specifically on COVID-19 – was published in April.
This May special In Brief issue focuses on telehealth, which many healthcare organizations and educational institutions are rapidly implementing to meet the needs of their patients or clients, and the providers who serve them.
We begin with a definition of telehealth, then provide an annotated list of resources from federal agencies and private organizations, and end with an extensive list of citations from the research literature on telehealth, with particular emphasis on its use in the management of HIV and hepatitis C.
Definition of Telehealth
According to the Health Resources & Services Administration (HRSA), "Telehealth is defined as the use of electronic information and telecommunication technologies to support long-distance clinical health care, patient and professional health-related education, public health, and health administration. Technologies include video conferencing, the internet, store-and-forward imaging, streaming media, and terrestrial and wireless communications."


Telehealth Resources from HRSA
Ryan White HIV/AIDS Program (RWHAP)
HRSA's CAREAction Newsletter for October 2019 is entitled, HRSA's Ryan White HIV/AIDS Program: Expanding HIV Care Through Telehealth. This newsletter issue includes information about ways in which telehealth is transforming HIV care; challenges in implementing telehealth programs; using telehealth to improve HIV care; and "stories from the field" – examples of how different groups are using telehealth in HIV care.


Office for the Advancement of Telehealth
HRSA's Office for the Advancement of Telehealth (OAT) promotes the use of telehealth technologies for health care delivery, education, and health information services. OAT provides funding for a number of programs, including the National Consortium of Telehealth Resource Centers.
The National Consortium of Telehealth Resource Centers (NCTRC) consists of 12 regional and 2 national Telehealth Resource Centers (TRCs) that have been established "to provide assistance, education, and information to organizations and individuals who are actively providing or interested in providing health care at a distance." Because the NCTRC is federally funded, its assistance is generally provided free of charge." The Northeast Telehealth Resource Center serves New England, New York, and New Jersey.
COVID-19 Telehealth Resources – This NCTRC web page highlights several organizations that have set up telehealth programs or developed resources that focus on COVID-19. The page also links to toolkits and videos that address telehealth etiquette, technology, and implementation. NCTRC's own COVID-19 Telehealth Toolkit includes basic information about COVID-19 and telehealth and related health policy issues. The Toolkit also examines specific ways that telehealth can be used in response to COVID-19, including monitoring symptoms, caring for inpatients, and providing healthcare remotely.


Telehealth.HHS.gov
HRSA's Telehealth.HHS.gov resource is designed to help people learn more about telehealth and how to use it. Information is divided into two sections focusing on providers and patients. The provider section has information about:
getting started with telehealth;

planning telehealth workflow;

preparing patients for telehealth;

policy changes during the COVID-19 Public Health Emergency;

billing and reimbursement;

legal considerations; and

telehealth resources listed by topic
The patient section includes information about:
understanding telehealth;

telehealth during the COVID-19 emergency;

finding telehealth options; and

preparing for a video conference

Resources from Center for Medicare & Medicaid Services (CMS)
CMS has developed a number of materials with guidance on the use of telehealth. These include:
Medicare Telemedicine Health Care Provider Fact Sheet, which provides information about Medicare coverage and payment of virtual services. The fact sheet describes three categories of services covered by Medicare: Medicare telehealth visits, virtual check-ins, and e-visits.
General Provider Telehealth and Telemedicine Toolkit. This resource for providers includes more extensive information than the fact sheet above. The toolkit includes links to general telehealth policy guidance, a telehealth implementation guide, telehealth technical assistance, and resources about selecting vendors.
The Telemedicine web page from Medicaid.gov includes a telehealth toolkit and checklist for states; telemedicine terms; provider and facility guidelines; reimbursement for telemedicine; and information about Medicaid's reimbursement for telemedicine.

Selected Telehealth Resources from Nongovernmental Organizations
HealthHIV
HealthHIV's TeleHealthHIV program provides capacity building assistance (CBA) to health departments, community-based organizations, AIDS service organizations, and health organizations to develop, implement, or expand HIV prevention and care telehealth services.
CBA services are available on a fee-for-service basis or through existing contracts with federal agencies. The TeleHealthHIV program also has an archive of Telehealth webinars and a listing of other Telehealth resources that are both accessible from the program webpage linked to above.


American Medical Association (AMA)
In response to the COVID-19 pandemic, the American Medical Association has established a telemedicine resource page to support physicians and practices in expediting the implementation of telemedicine.
AMA's 128-page Telehealth Implementation Playbook provides background information about telehealth, presents a 12-step process for planning and implementing telehealth services, and includes worksheets and tools for practices establishing telemedicine services.


Telehealth Village
Telehealth Village is a virtual community of telehealth and clinical professionals who have created a platform for telehealth education in collaboration with the University of Virginia, the New College Institute, Karen S. Rheuban Center for Telehealth, and the Mid-Atlantic Telehealth Resource Center.
Telehealth Village currently offers one accredited course – Foundations of Telehealth – "designed to provide a comprehensive overview of current technologies and care delivery models and an introduction to the public policies that inform telehealth practice." Several additional courses are currently under development. Note: Courses include a fee.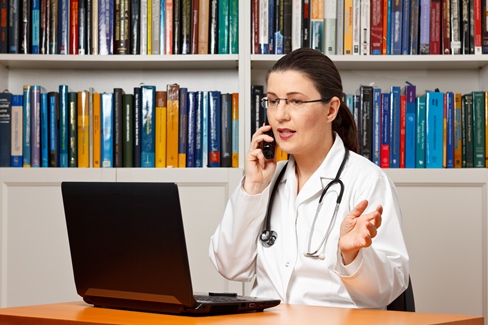 Recent Articles on Telehealth (General)
Arends R, Gibson N, Marckstadt S, and others: Enhancing the Nurse Practitioner Curriculum to Improve Telehealth Competency. (Journal of the American Association of Nurse Practitioners)
Chike-Harris KE, Durham C, Logan A, and others: Integration of Telehealth Education into the Health Care Provider Curriculum: A Review. (Telemedicine Journal and E-Health)
Gustin TS, Kott K, Rutledge C: Telehealth Etiquette Training: A Guideline for Preparing Interprofessional Teams for Successful Encounters. (Nurse Educator)
Wootton AR, McCuistian C, Legnitto Packard DA, and others: Overcoming Technological Challenges: Lessons Learned from a Telehealth Counseling Study. (Telemedicine Journal and E-Health)

Recent Articles on Telehealth and HIV
Brantley AD, Page KM, Zack B, and others: Making the Connection: Using Videoconferencing to Increase Linkage to Care for Incarcerated Persons Living with HIV Post-Release. (AIDS and Behavior)
Coombes CE, Gregory ME: The Current and Future Use of Telemedicine in Infectious Diseases Practice. (Current Infectious Disease Reports)
Dandachi D, Dang BN, Lucari B, and others: Exploring the Attitude of Patients with HIV About Using Telehealth for HIV Care. (AIDS Patient Care and STDs)
Dandachi D, Freytag J, Giordano TP, Dang BN: It Is Time to Include Telehealth in Our Measure of Patient Retention in HIV Care. (AIDS and Behavior)
Dandachi D, Lee C, Morgan RO: Integration of Telehealth Services in the Healthcare System: With Emphasis on the Experience of Patients Living with HIV. (Journal of Investigative Medicine)
Gras G: Use of Telemedicine in the Management of Infectious Diseases. (Médecine et Maladies Infectieuses)
Hoth AB, Shafer C, Dillon DB, and others: Iowa TelePrEP: A Public-Health-Partnered Telehealth Model for Human Immunodeficiency Virus Preexposure Prophylaxis Delivery in a Rural State. (Sexually Transmitted Diseases)
Jacomet C, Linard F, Prouteau J, and others: E-health: Patterns of Use and Perceived Benefits and Barriers Among People Living with HIV (PLHIV) and Their Physicians – Part 3: Telemedicine and Collection of Computerized Personal Information. (Médecine et Maladies Infectieuses)
Kahler CW, Surace A, Durst A, and others: Telehealth Interventions to Reduce Alcohol Use in Men with HIV Who Have Sex with Men: Protocol for a Factorial Randomized Controlled Trial. (Contemporary Clinical Trials Communications)
Koester KA, Hughes SD, Grant RM: "A Good Habit": Telehealth PrEP Users Find Benefit in Quarterly Monitoring Requirements. (Journal of the International Association of Providers of AIDS Care)
List BA, Saxon R, Lehman D, and others: Improving Telehealth Knowledge in Nurse Practitioner Training for Rural and Underserved Populations. (Journal of Nursing Education)
Margusino-Framiñán L, Cid-Silva P, Castro-Iglesias Á: Teleconsultation for the Pharmaceutical Care of HIV Outpatients in Receipt of Home Antiretrovirals Delivery: Clinical, Economic, and Patient-Perceived Quality Analysis. (Telemedicine Journal and E Health)
Ness TE, Annese MF, Martinez-Paz N, and others: Using an Innovative Telehealth Model to Support Community Providers Who Deliver Perinatal HIV Care. (AIDS Education and Prevention)
Ohl ME, Richardson K, Rodriguez-Barradas MC, and others: Impact of Availability of Telehealth Programs on Documented HIV Viral Suppression: A Cluster-Randomized Program Evaluation in the Veterans Health Administration. (Open Forum Infectious Diseases)
Palfai TP, Taylor JL, Saitz R, and others: Development of a Tailored, Telehealth Intervention to Address Chronic Pain and Heavy Drinking Among People with HIV Infection: Integrating Perspectives of Patients in HIV Care. (Addiction Science and Clinical Practice)
Refugio ON, Kimble MM, Silva CL, and others: Brief Report – PrEPTECH: A Telehealth-Based Initiation Program for HIV Pre-Exposure Prophylaxis in Young Men of Color Who Have Sex with Men. A Pilot Study of Feasibility. (Journal of Acquired Immune Deficiency Syndromes)
Stekler JD, McMahan V, Ballinger L, and others: HIV Pre-Exposure Prophylaxis Prescribing Through Telehealth. (Journal of Acquired Immune Deficiency Syndromes)
Stephenson R, Todd K, Kahle E, and others: Project Moxie: Results of a Feasibility Study of a Telehealth Intervention to Increase HIV Testing Among Binary and Nonbinary Transgender Youth. (AIDS and Behavior)
Touger R, Wood BR: A Review of Telehealth Innovations for HIV Pre-Exposure Prophylaxis (PrEP). (Current HIV/AIDS Reports)
van Luenen S, Garnefski N, Spinhoven P, Kraaij V: Guided Internet-Based Intervention for People with HIV and Depressive Symptoms: A Randomised Controlled Trial in the Netherlands. (Lancet HIV)
Wong KYK, Klausner JD: Geographic Access to Preexposure Prophylaxis and the Case for Telemedicine. (American Journal of Public Health)
Wong KYK, Stafylis C, Klausner JD: Telemedicine: A Solution to Disparities in Human Immunodeficiency Virus Prevention and Pre-Exposure Prophylaxis Uptake, and a Framework to Scalability and Equity. (Mhealth)
Wootton AR, Legnitto DA, Gruber VA, and others: Telehealth and Texting Intervention to Improve HIV Care Engagement, Mental Health, and Substance Use Outcomes in Youth Living with HIV: A Pilot Feasibility and Acceptability Study Protocol. (BMJ Open)

Recent Articles on Telehealth and Hepatitis C
Cooper CL, Hatashita H, Corsi DJ, and others: Direct-Acting Antiviral Therapy Outcomes in Canadian Chronic Hepatitis C Telemedicine Patients. (Annals of Hepatology)
Krsak M, Jeffers A, Shah J, and others: Access to Specialty Services: Opportunities for Expansion of Telemedicine to Support Correctional Health Care in Colorado. (Telemedicine Journal and E Health)
Morey S, Hamoodi A, Jones D, and others: Increased Diagnosis and Treatment of hepatitis C in Prison by Universal Offer of Testing and Use of Telemedicine. (Journal of Viral Hepatitis)
Neuhaus M, Langbecker D, Caffery LJ, and others: Telementoring for Hepatitis C Treatment in Correctional Facilities. (Journal of Telemedicine and Telecare)
Piao C, Terrault NA, Sarkar S: Telemedicine: An Evolving Field in Hepatology. (Hepatology Communications)
Schulz TR, Kanhutu K, Sasadeusz J, and others: Using Telehealth to Improve Access to Hepatitis C Treatment in the Direct-Acting Antiviral Therapy Era. (Journal of Telemedicine and Telecare)
Stephens D, Leston J, Terrault NA, and others: An Evaluation of Hepatitis C Virus Telehealth Services Serving Tribal Communities: Patterns of Usage, Evolving Needs, and Barriers. (Journal of Public Health Management and Practice)
Talal AH, Andrews P, Mcleod A, and others: Integrated, Co-located, Telemedicine-Based Treatment Approaches for Hepatitis C Virus Management in Opioid Use Disorder Patients on Methadone. (Clinical Infectious Diseases)