In Brief: April 30, 2019
Inside This Issue: PrEP in adolescents, impact of COVID-19 on HIV prevention research, HIV outbreak in West Virginia, $90 Million Award to Ryan White Program recipients, update to pediatric HIV guidelines, new HIV toolkit, educational resources, and COVID-19 news.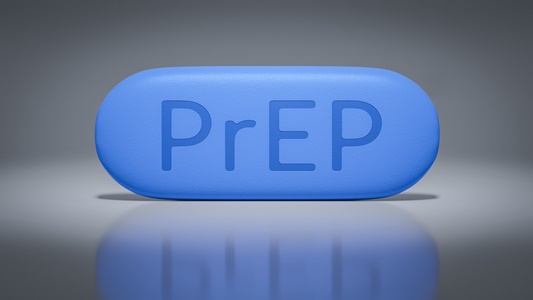 HIV Prevention
Report Examines Clinical Considerations for PrEP Use Among Adolescents
During 2012, the U.S. Food and Drug Administration (FDA) first approved the fixed-dose combination tablet of tenofovir disoproxil fumarate/emtricitabine – TDF/FTC (trade name Truvada) – for HIV pre-exposure prophylaxis (PrEP) in adults. Since that time, there has been growing recognition that adolescents at risk for acquiring HIV could also benefit from PrEP. In 2018, FDA approved revised labeling for TDF/FTC for PrEP to include at-risk adolescents weighing at least 77 pounds. And last year, FDA approved another fixed-dose combination product – tenofovir alafenamide/emtricitabine (trade name Descovy) – as PrEP for some at-risk adolescents and adults.
Drawing on both published medical literature and expert opinion about PrEP, researchers from CDC, FDA, and the National Institute of Child Health and Human Development recently summarized important clinical considerations when prescribing PrEP to adolescents. They conclude that, in addition to following the recommendations in the U.S. Public Health Service clinical practice guideline,
providers prescribing PrEP for adolescents should consider:
the relevant legal framework in their states;

the importance of optimizing a therapeutic partnership with adolescents, and when possible, their parents or guardians; and

techniques to optimize adolescents' clinical visits.
The researchers also note that managing medication adherence in adolescents is especially important because, compared to adults, adolescents are at greater risk for poor adherence, and because good adherence is crucial for PrEP to be effective. "The data available from PrEP trials in adolescents suggest that adolescents might benefit from more frequent contact with clinical staff to support medication adherence," the researchers conclude.
New AVAC Resources Track Impacts of COVID-19 on HIV Prevention Research
In response to the coronavirus disease 2019 (COVID-19) pandemic, the staff of most HIV prevention trials are pausing enrollment of new participants, reviewing how to manage the followup of existing participants, and prioritizing the safety of trial participants and the study teams. AVAC has developed several new resources to help keep track of the impacts of COVID-19 on HIV prevention research. These include:
Since late March, AVAC has also held several webinars on HIV and COVID-19 that are available on YouTube:
the impact of COVID-19 on clinical trials in Sub-Saharan Africa; and
lessons for COVID-19 research from vaccine development efforts for HIV and Ebola.

The U.S. HIV Epidemic


State and Local Response to a Recent HIV Outbreak in West Virginia
In January 2019, surveillance staff of the West Virginia Bureau for Public Health (WVBPH) noted an increase in HIV diagnoses among people who inject drugs (PWID) in Cabell County, West Virginia – an area where access to HIV testing, PrEP, and sterile syringes was limited, and where knowledge of HIV and substance use treatment was low. Through a combination of greatly expanded HIV testing, partner services, and a social network strategy, CDC and West Virginia state and local health departments were able to diagnose 82 new HIV infections in the region, primarily among PWID.
"As a result of the combined response activities, approximately 450 new clients enrolled in the harm reduction program, including about 50 persons living with HIV infection," according to a report on the outbreak. "CDC assisted in the development of educational campaigns and materials related to HIV infection, substance use disorder, stigma, PrEP, safe injection, and safe syringe and needle disposal for persons who inject drugs and community members." The WVBPH is now working to improve preparedness, detection, and response to other clusters and outbreaks statewide through enhanced surveillance.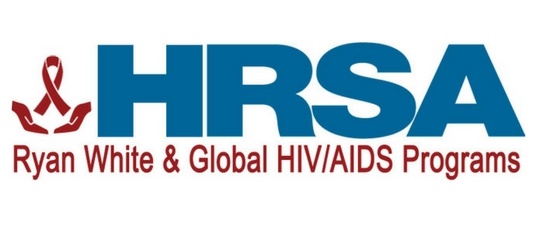 Funding Awards
HHS Awards $90 Million to RWHAP Recipients for COVID-19 Response
On April 15, HHS's Health Resources and Services Administration (HRSA) awarded $90 million to Ryan White HIV/AIDS Program (RWHAP) recipients across the country to prevent, prepare for, and respond to COVID-19. This funding comes from the 2020 Coronavirus Aid, Relief, and Economic Security (CARES) Act, which was signed into law on March 27.
"HRSA's RWHAP recipients are serving on the frontlines of this pandemic, supporting clients and communities at higher risk from COVID-19," noted HHS Secretary Alex Azar. "This new investment is vital to enabling the RWHAP to continue responding to the increasing needs of their patients and communities during this challenging time."
This funding will support the efforts of 581 RWHAP recipients across the U.S. – including state, county, and city health departments, health clinics, community-based organizations, and AIDS Education and Training Centers – to prevent or minimize the impact of the COVID-19 pandemic on people with HIV.
According to HHS, the awards will give RWHAP recipients "the flexibility to meet evolving needs in their respective communities, including extending operational hours, increasing staffing hours, purchasing additional equipment, enhancing workforce training and capacity development, and providing critical services to people with HIV during this pandemic, such as home-delivered meals, emergency housing, and transportation." For a list of the RWHAP recipients receiving this funding, visit: https://hab.hrsa.gov/coronavirus/cares-FY2020-awards.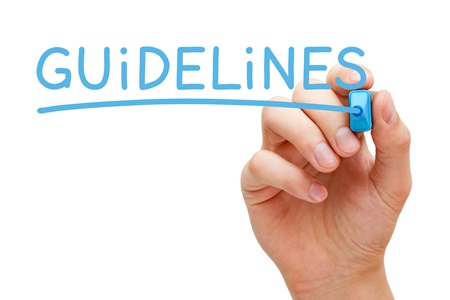 Guidelines and Recommendations
HIV Expert Panel Updates Pediatric ART Guidelines
The HHS Panel on Antiretroviral Therapy and Medical Management of Children Living with HIV recently issued an updated version of the Guidelines for the Use of Antiretroviral Agents in Pediatric HIV Infection.
Some key updates to the guidelines include:
a recommendation for rapid initiation of antiretroviral therapy (ART) for all children diagnosed with HIV;

guidance regarding the use of the antiretroviral drug (ARV) cobicistat as part of an initial ART regimen for children with HIV;

guidance on the use of dolutegravir and other ARVs in women who are pregnant or who are trying to conceive;

a recommendation concerning presumptive HIV therapy for infants who are at high risk of perinatal HIV infection;

a new guidelines subsection focusing on special considerations for ART in adolescents with HIV who are sexual minorities;

updated information about neuropsychiatric symptoms and other central nervous system manifestations associated with the use of integrase strand transfer inhibitors; and

additional recommendations about the use of specific ARVs and fixed-dose combination drugs in children and adolescents with HIV.

Educational Resources on HIV
New Toolkit Helps Organizations Integrate Data for Improved HIV Outcomes
The Rand Corporation and HRSA's HIV/AIDS Bureau (HAB) have developed a new toolkit that highlights ways to improve HIV outcomes through data sharing and the coordination of housing and HIV care services. This toolkit is a product of a HAB Special Project of National Significance (SPNS) initiative funded by the Minority HIV/AIDS Fund. According to HAB, "the toolkit highlights critical decision points, options, and activities to help other organizations interested in replicating a similar project and undertaking their own data sharing and care coordination projects."
The project identified several benefits of sharing data and coordinating housing and HIV care services:
Improved Collaboration: Data integration seems to improve communication and coordination between service providers.
Greater Transparency: Integrated data systems add value: Housing case managers are able to access and view client HIV care data, and HIV case managers are able to view more detailed client housing status information. This enables them to better understand each client's situation more broadly.
Increased Opportunities to Identify Problems: "lags" in the data system can alert case managers to real-time opportunities to offer support when a client leaves care or becomes unstably housed.
Improved Efficiencies: Bridging the gap between the HIV and housing sectors can result in efficiencies for providers and clients – for example, streamlining processes, reducing duplication, and improving the ability to coordinate client services.
Reduced Structural Barriers: Sharing data across sectors can help reduce unmet needs, gaps in care, and barriers to engaging and staying in health care for people with HIV who are unstably housed or experiencing homelessness.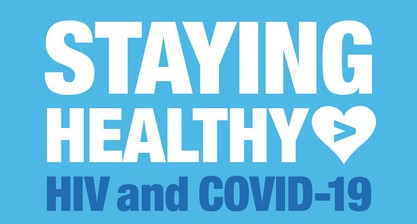 Educational Resources on COVID-19 and HIV

New Materials from the Kaiser Family Foundation on COVID-19 and HIV
As part of its Greater Than AIDS Campaign, the Kaiser Family Foundation (KFF) has developed an array of static graphics, motion graphics (GIFs), and an animated video about COVID-19 and HIV. In addition, KFF's Coronavirus Policy Watch recently published an article, Managing HIV During COVID-19: Working to End One Epidemic While Confronting Another, which discusses the challenges of responding to COVID-19 without losing ground in ongoing efforts to end the HIV epidemic.
The article identifies several key issues and concerns, including:
maintaining access to HIV care and medications;

addressing an increased risk of serious illness from COVID-19 among persons with HIV;

adjusting the practices and protocols of health departments, clinics, and organizations to address HIV and COVID-19; and

keeping HIV prevention efforts moving forward.
amfAR Video Series Examines the Intersection of HIV and COVID-19
The Foundation for AIDS Research (amfAR) has a created a series of short videos in which Dr. Rowena Johnston, amfAR director of research, interviews HIV researchers about their work in the fight against COVID-19. These videos focus on:
UNAIDS Reports and Other Resources on the Overlap of HIV and COVID-19
In recent weeks, UNAIDS has developed several resources focusing on HIV and COVID-19. These include:
What People Living with HIV Need to Know About HIV and COVID-19 – This web page provides guidance about: ways to reduce risk of exposure to the virus responsible for COVID-19; the health risks of COVID-19 for people with HIV; UNAIDS collaborations with governments and community partners to address the HIV and COVID-19 pandemics; and recommended actions to help ensure that people with HIV continue to have access to condoms, opioid substitution therapy, sterile needles and syringes, harm reduction, pre-exposure prophylaxis, and HIV testing. An infographic of the same name and a related brochure present this information in a condensed form.
UNAIDS has also established a COVID-19 blog with news about how different countries, organizations, and vulnerable groups – such as transgender persons and sex workers – are affected by and responding to the COVID-19 pandemic.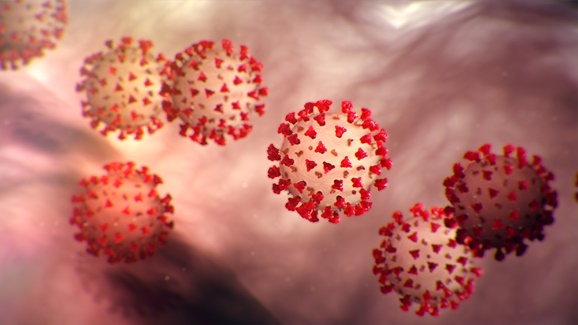 COVID-19 Research News Briefs
Recent COVID-19 Research from MMWR
CDC's Morbidity and Mortality Weekly Report (MMWR) has created a web page that links to all of their recent research reports on COVID-19. Reports published in the past several weeks include the following:
an assessment of the prevalence of SARS-CoV-2 infection in homeless shelters in Atlanta, Boston, San Francisco, and Seattle;

a COVID-19 outbreak in three affiliated homeless service sites in King County, Washington;

a sharp increase in calls to poison centers related to cleaning and disinfectant chemical exposures that began as COVID-19 cases started rising quickly in the U.S.;

a case study of community transmission of SARS-CoV-2 at two family gatherings in Chicago;

a case study of transmission of COVID-19 to healthcare workers exposed to a patient with undiagnosed COVID-19 in Solano County, California;

a review of the relationship between changes in reported COVID-19 cases, the timing of community mitigation measures, and their impact on community mobility/social distancing;

an analysis of hospitalization rates and characteristics of patients hospitalized with confirmed cases of COVID-19 in 14 states;

geographic differences in COVID-19 cases, deaths, and incidence in the U.S.; and

characteristics of U.S. healthcare personnel with COVID-19.