In Brief: April 15, 2020
Inside This Issue: Hepatitis C trends and testing recommendations, U.S. overdose deaths, PrEP access, health insurance coverage, HIV care continuum, HIV core indicators, contraceptive use and HIV, and other news.

Hepatitis C Virus
CDC Recommends Nearly Universal Hepatitis C Screening for Adults
Earlier this month, the CDC released two important reports that focus on trends in hepatitis C virus (HCV) infections in the U.S. and that recommend changes to HCV screening. CDC's Vital Signs: Newly Reported Acute and Chronic Hepatitis C Cases ? United States, 2009–2018 indicates that the annual rate of reported acute HCV tripled during the decade from 2009 to 2018 and was highest among persons 20 to 39 years old. In 2018, number of newly reported chronic HCV infections was approximately equal among younger adults aged 20 to 39 years old and older adults aged 50 to 69 years old. In addition, nearly four in ten adults with HCV (39%) did not know they were infected with the virus.
"Increasing rates of acute hepatitis C among young adults, including reproductive-aged persons, have put multiple generations at risk for chronic HCV," according to CDC. Responding to these changes in acute and chronic HCV cases, the CDC is now recommending that nearly all adults and pregnant women be screened for HCV – not just "Baby Boomers" born between 1945 and 1965, and persons with known risk factors for HCV.
Specifically, CDC is now for the first time recommending:
HCV screening at least once in a lifetime for all adults aged 18 years or older, except in settings where the prevalence of HCV infection (HCV RNA-positivity) is less than 0.1%; and

HCV screening for all pregnant women during each pregnancy, except in settings where the prevalence of HCV infection is less than 0.1%.
In addition, CDC is continuing to recommend one-time hepatitis C testing – regardless of age or setting prevalence – among persons with the following recognized conditions or exposures:
persons with HIV;

persons who ever injected drugs and shared needles, syringes, or other drug preparation equipment, including those who injected once or a few times many years ago;

persons with selected medical conditions, including persons who ever received maintenance hemodialysis and persons with persistently abnormal ALT levels;

prior recipients of transfusions or organ transplants, including persons who received clotting factor concentrates produced before 1987, persons who received a transfusion of blood or blood components before July 1992, persons who received an organ transplant before July 1992, and persons who were notified that they received blood from a donor who later tested positive for HCV infection;

health care, emergency medical, and public safety personnel after needle sticks, sharps, or mucosal exposures to HCV-positive blood; and

children born to mothers with HCV infection.
CDC also recommends routine periodic HCV testing for persons with the following ongoing risk factors, as long as those risk factors persist, including: 1) persons who inject drugs and share needles, syringes, or other drug preparation equipment; and 2) persons with selected medical conditions, including those who ever received maintenance hemodialysis. The CDC recommendations also indicate that any person who requests HCV testing should receive it, regardless of whether they have disclosed any HCV risk, because many persons might be reluctant to disclose stigmatizing risks.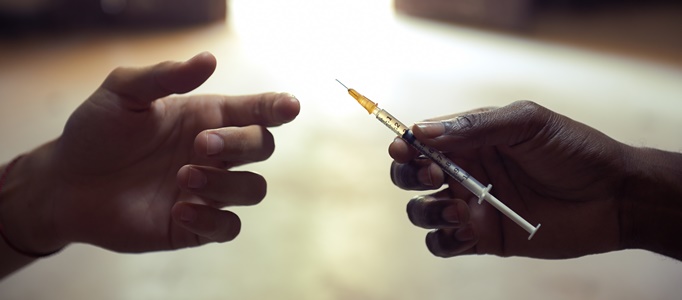 Substance Use
U.S. Drug Overdose Deaths Declined 4% in 2018, But Remain Very High
After years of rapid increases, the number of drug overdose deaths in the U.S. fell 4.1%, from 70,237 in 2017 to 67,367 in 2018, according to a recent study from CDC's Division of Overdose Prevention. Of the total overdose deaths, more than two-thirds (69.5%) involved an opioid. From 2017 to 2018, the number of deaths involving all opioids, prescription opioids, and heroin decreased 2%, 13.5%, and 4.1%, respectively. However, deaths involving synthetic opioids increased 10%, which CDC researchers believe was likely driven by illicitly manufactured fentanyl (IMF), including fentanyl analogs.
"Efforts related to all opioids, particularly deaths involving synthetic opioids, should be strengthened to sustain and accelerate declines in opioid-involved deaths," the researchers concluded. "Comprehensive surveillance and prevention measures are critical to reducing opioid-involved deaths, including continued surveillance of evolving drug use and overdose, polysubstance use, and the changing illicit drug market; naloxone distribution and outreach to groups at risk for IMF exposure; linkage to evidence-based treatment for persons with substance use disorders; and continued partnerships with public safety."

Pre-Exposure Prophylaxis (PrEP)
HHS-Pharmacy Collaboration Expands Access to PrEP
Since April 1, patients enrolled in HHS's Ready, Set, PrEP program have been able to fill their prescriptions for PrEP medication at no cost at their choice of several major national and specialty pharmacies across the United States. The participating pharmacies include in-store locations and mail-order distribution affiliated with Avita Pharmacy, CVS Health, Health Mart, Longs Pharmacy Solutions, Rite Aid, and Walgreens. Ready, Set, PrEP, which was launched late last year, is designed to make PrEP medications available at no cost to qualified persons who lack insurance coverage for prescription drugs.
The participating pharmacies have agreed to donate their dispensing and mailing services at more than 24,500 pharmacy locations in all 50 states, the District of Columbia, Puerto Rico, and the U.S. Virgin Islands. "The donation provides a valuable service to those using PrEP and results in substantial cost savings to the federal government," according to HHS.
To receive PrEP medication through the Ready, Set, PrEP program, patients must:
test negative for HIV;

have a valid prescription from their healthcare provider; and

not have health insurance coverage for outpatient prescription drugs.
Before enrolling in the program, patients are also advised to talk with their healthcare provider – or find a provider at the HIV.gov Locator – to discuss whether PrEP is right for them.

Insurance Coverage
amfAR: Securing Health Coverage is Essential for Ending the HIV Epidemic
Since its passage a decade ago, the Affordable Care Act (ACA) has significantly increased the number of Americans with health insurance coverage – including persons living with, or at high risk for, HIV infection, according to an issue brief from amfAR, the Foundation for AIDS Research. The brief cites research indicating that the ACA and Medicaid expansion have led to the following improvements in HIV-related health outcomes and services (the years covered in the studies, when available, are included in parentheses):
HIV testing increased in Medicaid expansion states (2010-2017).

Access to opioid addiction medications rose in Medicaid expansion states (2011-2016).

People with HIV living in Medicaid expansion states had higher rates of sustained viral suppression (2015).

ACA insurance enrollment is associated with undetectable viral load.

There was a fourfold increase in PrEP uptake among Medicaid recipients (2012-2015)
The brief notes that substantial progress has been made in reducing the number of uninsured persons since the ACA took effect. However, the proportion of Americans who are uninsured remains greater in the heavily impacted states and counties that are the focus of the first phase of HHS's Ending the HIV Epidemic initiative than in the U.S. as a whole.

HIV Care Continuum
High Rates of ART and Viral Suppression Among Persons in Active Military Service
Although members of the U.S. military who are living with HIV can remain on active duty, only limited information has been available about their HIV treatment outcomes. To address this gap, researchers from the Walter Reed Army Institute of Research and elsewhere recently analyzed medical records from 1,050 service members with incident HIV infection. The service members included in the study were on active duty during the period from 2012 through 2017 and remained in military service for at least 6 months after their HIV diagnosis. The researchers found that 89.4% of the newly diagnosed service members received antiretroviral therapy (ART) within 6 months of their HIV diagnosis, 95.4% within 12 months, and 98.7% by the end of the surveillance period in mid-2018.
In addition, among the 793 persons who started ART and remained in military service for at least 1 year after their HIV diagnosis, 93.8% received continuous ART, 99.0% achieved viral suppression within 1 year after starting ART, and 96.8% were virally suppressed at the time of their most recent viral load test.
"DoD [the U.S. Department of Defense] embodies a contemporary national model of successful HIV care, given the high uptake of HIV treatment and achievement of viral suppression by its service members," the study authors note. "DoD will continue to review its policies and the scientific literature and report findings of health outcomes among service members living with HIV infection."

The U.S. HIV/AIDS Epidemic
CDC Publishes Core Indicators Data Tables for Monitoring the EHE Initiative
CDC recently released its Core Indicators for Monitoring the Ending the HIV Epidemic [EHE] Initiative – a series of HIV surveillance tables with data on the six core indicators of the initiative. These indicators are:
new HIV infections – the estimated number of new HIV infections in a calendar year;
knowledge of HIV status – the percentage of persons with HIV who have received a diagnosis;
HIV diagnoses – the number of HIV infections confirmed by laboratory or clinical evidence in a calendar year.
linkage to HIV medical care – the percentage of persons who have received a diagnosis of HIV infection in a calendar year and were linked to HIV medical care within 1 month;
HIV viral suppression – the percentage of persons living with diagnosed HIV who have a suppressed viral load at the most recent test in a calendar year; and
PrEP coverage – the percentage of the estimated number of persons prescribed PrEP in a calendar year relative to the estimated number of persons with indications for PrEP in a calendar year.
National- and state-level data are provided for these six indicators, with breakdowns by sex at birth, age at time of diagnosis, race/ethnicity, transmission category, and region of residence. County-level data are also provided for the jurisdictions heavily impacted by HIV that are included in Phase 1 of the EHE initiative.

The Global Epidemic
UNAIDS Condemns the Misuse of Emergency Powers for Targeting Marginalized and Vulnerable Populations
On April 9, UNAIDS issued a statement expressing deep concern over reports that some governments are using the COVID-19 epidemic as an excuse to target marginalized and vulnerable populations – including people living with or vulnerable to HIV infection.
"In times of crisis, emergency powers and agility are crucial; however, they cannot come at the cost of the rights of the most vulnerable," said Winnie Byanyima, executive director of UNAIDS. "Checks and balances that are the cornerstone of the rule of law must be exercised in order to prevent misuse of such powers. If not, we may see a reversal of much of the progress made in human rights, the right to health, and the AIDS response." To prevent the abuse of emergency laws and power, UNAIDS is urging all countries to ensure that, if enacted, any emergency measures "are limited to a reasonable period of time and renewable only through appropriate parliamentary and participatory processes."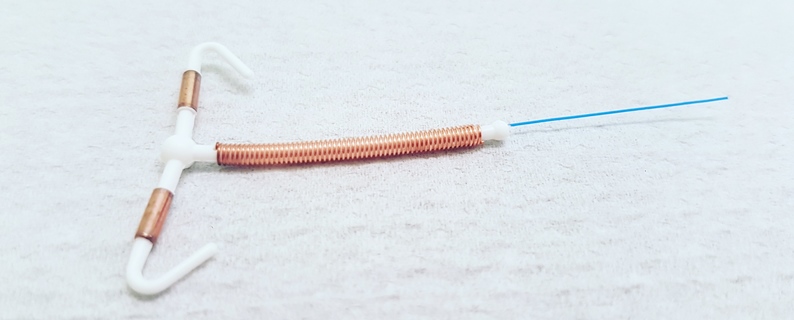 Contraceptives and HIV
New CDC Guidance on Contraceptive Use for Women with High HIV Risk
In response to recent research findings, CDC has updated the recommendations in its U.S. Medical Eligibility Criteria for Contraceptive Use for women at high risk for HIV infection. The revised criteria state that progestin-only injectable contraception (including depot medroxyprogesterone acetate) and intrauterine devices (including levonorgestrel-releasing and copper-bearing) are safe for use without restriction among these women.
"Family planning providers are in a unique position to offer HIV prevention services to women at high risk for HIV infection," CDC notes in its updated criteria. "Although STD (including HIV) counseling and screening services are not required for safe initiation of contraception, they are a core component of providing family planning and should be offered in accordance with CDC's guidelines on STD treatment and HIV testing."
CDC concludes that, "Women at high risk for HIV are eligible to use all hormonal contraceptive methods and intrauterine devices. Recommended HIV infection prevention measures, including preexposure and postexposure prophylaxis, limiting number of sexual partners, and correct and consistent use of condoms, should be strongly encouraged among all women at high risk for HIV acquisition and should be integrated into family planning services."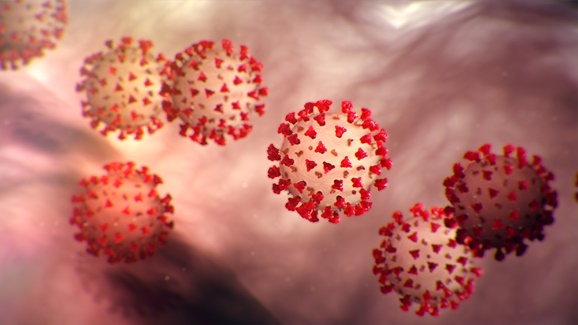 COVID-19 Pandemic Response
Global Fund Partners Unite to Combat COVID-19 Pandemic
The board of the Global Fund to Fight AIDS, Tuberculosis, and Malaria (Fund) has unanimously approved a response mechanism to help countries respond effectively to the COVID-19 pandemic, without compromising the Fund's programs to fight HIV, TB, and malaria and to support health systems. In early March, the Fund announced $500 million in grant flexibilities that allow grantees to use up to 5% of their approved grant funding for COVID-19 work. The Fund's recently approved COVID-19 Response Mechanism authorizes an additional $500 million to support these efforts. Countries may request funding for the control and containment of COVID-19, to mitigate the impact on HIV, TB, and malaria, and to support health systems, including laboratory networks, supply chains, and community-led response.
"It is absolutely critical to take swift action, both to protect people now and to maintain lifesaving programs to fight HIV, TB, and malaria," Noted Peter Sands, executive director of the Global Fund. "We face a monumental challenge, and we have to work together like never before. It is not only the right thing to do, it is also the smart thing to do. We must unite to fight."