In Brief: February 24, 2020
Inside This Issue: Budget for Ending the HIV Epidemic initiative, HIV vaccine regimen found ineffective, HIV testing and viral suppression in youth, new national STI coalition, 2020 National Ryan White Conference, and educational resources on HIV in Black Americans and pregnant women.

The U.S. HIV Epidemic
FY21 Budget Proposal Includes $700+ Million for Ending the HIV Epidemic Initiative
On February 10, the White House released President Donald Trump's Fiscal Year (FY) 2021 federal budget proposal, which includes $716 million to support activities under the second year of Ending the HIV Epidemic: A Plan for America. The proposed FY21 funding under this multiyear initiative represents a $450 million funding increase compared to the 2020 enacted level, according to the White House.
Specifically, the FY21 budget proposes the following expenditures for the Ending the HIV Epidemic initiative:
$371 million for the Centers for Disease Control and Prevention (CDC) to reduce new HIV infections;

$302 million for the Health Resources and Services Administration (HRSA) to deliver HIV care through the Ryan White HIV/AIDS Program and to supply testing, evaluation, and prescription of pre-exposure prophylaxis (PrEP), and associated medical costs through the Health Centers program;

$27 million to the Indian Health Service to respond to the epidemic in American Indian and Alaska Native communities; and

$16 million for the National Institutes of Health for evaluation activities to identify effective interventions to treat and prevent HIV.
The FY21 budget also proposes $5 billion to support U.S. Department of Health and Human Services efforts to combat the U.S. opioid epidemic. According to the White House, the proposed budget for opioid-related programs would make "critical investments in research, surveillance, prevention, treatment, access to overdose reversal drugs, and recovery support services." Funding for State Opioid Response grants would rise $85 million from the 2020 level to $1.6 billion. These grants support prevention, treatment, and recovery support services. States are also given flexibility to use these funds to address drug use involving psychostimulants, including methamphetamines.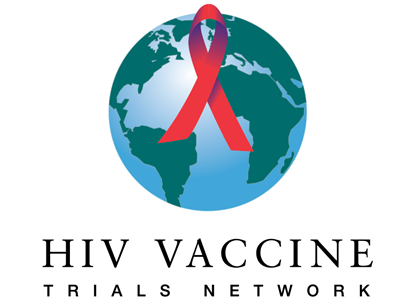 HIV Prevention Research
Experimental HIV Vaccine Regimen Found Ineffective in Preventing HIV
Late last month, the National Institute of Allergy and Infectious Diseases (NIAID) stopped giving vaccinations in its HVTN 702 clinical trial of an experimental HIV vaccine. They took this action after an interim review of the trial by an independent data and safety monitoring board (DSMB) found that the regimen did not prevent HIV. Although this result is disappointing, the DSMB did not identify any safety concerns among the trial's participants.
Begun in 2016, the HVTN 702, or Uhambo, study is a Phase 2b/3 clinical trial testing an experimental prime-boost vaccine regimen that is based on the only vaccine study ever to show protection from HIV: the RV144 clinical trial in Thailand. For HVTN 702, the vaccine regimen was adapted to the HIV subtype Clade C that is most common in southern Africa.
Approximately, 5,400 HIV-negative volunteers at 14 sites across South Africa participated in the HVTN 702 study. The participants were sexually active men and women between 18 and 35 years old. They were randomly assigned to receive six injections of either the investigational vaccine regimen or a placebo over an 18-month period. The safety of the study participants was closely monitored throughout the trial, and they were offered the local standard of care for preventing HIV, including access to oral pre-exposure prophylaxis (PrEP).
A DSMB performed an interim analysis of the study data after most participants had been in the study for over 18 months. Their analysis found that there were nearly an equal number of new HIV infections among the vaccine group and the placebo group – an indication that the vaccine was ineffective in preventing HIV infection. "An HIV vaccine is essential to end the global pandemic, and we hoped this vaccine candidate would work. Regrettably, it does not," noted NIAID Director Dr. Anthony Fauci. "Research continues on other approaches to a safe and effective HIV vaccine, which I still believe can be achieved." UNAIDS Executive Director Winnie Byanyima commented, "While we are obviously disappointed with the results, important science has been learned that can be carried forward to future trials."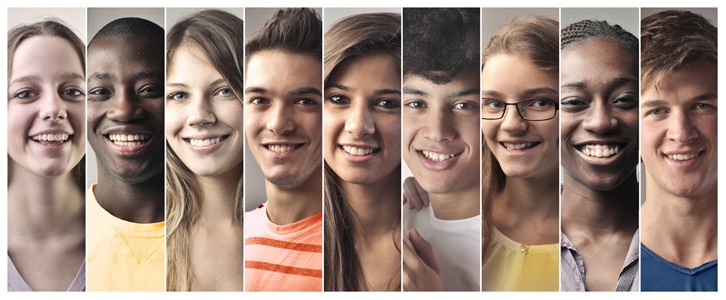 Focus on At-Risk Populations: Young Persons
HIV Testing and Viral Suppression Among Adolescents and Young Adults
Viral Suppression Rates Among Youth with HIV: Young people with HIV are much less likely than adults to achieve viral suppression, according to a recent study in the Journal of Acquired Immune Deficiency Syndromes. To evaluate the continuum of HIV care among young persons with HIV, researchers analyzed data for more than 1,400 persons 12 to 24 years old who were referred to the Adolescent Medicine Trials Network for HIV/AIDS Interventions (ATN). They found that, while 75% of the referred youth were enrolled in care, just 12% achieved viral suppression after a median interval of nearly five months. This 12% viral suppression rate is far lower than the 32% to 63% rate seen in studies involving adults over age 24.
"Our findings indicate an urgency for research on how best to tailor HIV intervention services to the needs of youth," according to the study's first author, Dr. Bill Kapogiannis. To ensure that youth are enrolled in care promptly, the researchers stressed the importance of enlisting trained peer counselors and of maintaining frequent contact with youth through text and social media messages. They also noted that additional strategies are urgently needed to ensure that youth enroll and remain in care.
HIV Testing in Young Gay and Bisexual Males: Although adolescent men who have sex with men (AMSM) have relatively high rates of HIV infection, researchers estimate that less than half (48.6%) of those infected have been diagnosed – far lower than the 85.5% estimated HIV diagnosis rate for the U.S. population as a whole. To shed light on the factors that might contribute to this low HIV diagnosis rate, researchers analyzed data for about 700 AMSM participants between 13 and 18 years old in an online prevention intervention called SMART.
The analysis found that less than one-quarter (23.2%) of the study participants had ever been tested for HIV. Although the proportion of AMSM ever tested for HIV increased with age, a majority (62.2%) of even the 17- to 18-year-olds had never been tested. About two-thirds of the participants had a regular doctor, but relatively few had had conversations about same-sex sexual behaviors (21.3%), HIV testing (19.2%), or sexual orientation (29.2%). Participants who had spoken with a doctor about HIV testing were far more likely to have been tested, compared to those who had never spoken to a doctor about testing (75.4% versus 10.8%). The researchers concluded, "Data indicate pediatricians are an important, but largely untapped, source of testing and could be integral to achieving testing rates needed to end the epidemic."

Sexually Transmitted Infections
17 Groups Form National STI Coalition to Respond to Rising Rates of Sexually Transmitted Infections
Responding to the growing threat of sexually transmitted infections (STIs) in the U.S., 17 national advocacy organizations have joined forces to form the National STI Coalition. The Coalition, which is the first of its kind, will advance these organizations' shared public health policy goals concerning STIs. The announcement comes several months after publication of CDC's 2018 Sexually Transmitted Disease Surveillance Report, which documented major increases in U.S. STI cases between 2014 and 2018. Chlamydia cases rose 19% to reach 1.8 million; gonorrhea increased 63% to over 583,000; primary and secondary syphilis cases jumped 71% to 35,000; and congenital syphilis cases spiked 185% to over 1,300. These latest figures prompted officials at the National Institutes of Health to deem rising STI rates a "major public health crisis worldwide and in the United States."
The focus of the Coalition's work will include advocating for policies that support access to high-quality STI services and for expanded federal resources for STI prevention and treatment programs, activities, and research. "We are taking a strength-in-numbers approach to combating these issues [that led to the rise in STIs] through a coordinated federal response that addresses the full spectrum of STI prevention, diagnosis, and treatment," notes Adriane Casalotti, Coalition co-chair and chief of government and public affairs at the National Association of County and City Health Officials. The Coalition will also concentrate on other policy issues, including strengthening the public health workforce and addressing novel threats, such as climbing rates of congenital syphilis and the threat of antibiotic-resistant gonorrhea.

Conference News
Registration Opens for the 2020 National Ryan White Conference
Earlier this month, HRSA's HIV/AIDS Bureau (HAB) opened registration for the 2020 National Ryan White Conference on HIV Care & Treatment (National Conference). The theme of this year's conference is "30 years of innovating care, optimizing public health, ending the HIV epidemic," in recognition of the 30-year anniversary of the enactment of the Ryan White Comprehensive AIDS Resources Emergency Act. The 2020 National Conference will be held in Washington, D.C., from August 11 through 14. It will be immediately preceded by the 2020 Clinical Conference on August 9 through 11.
HAB hosts the National Conference every two years to present program and policy updates, share innovative models of care, and provide training and technical assistance to Ryan White HIV/AIDS Program recipients; federal, national, state, and local stakeholders; health care and service delivery providers; and people with HIV. For additional information about the conference, or to register as a participant or exhibitor, please visit the National Conference's webpage.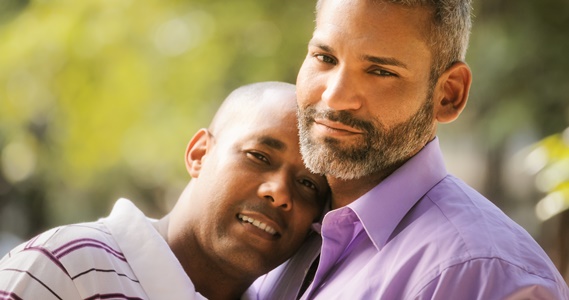 Educational Resources
New Materials on HIV Among Black Americans and HIV & Pregnancy
In the runup to National Black HIV/AIDS Awareness Day on February 7, both CDC and the Kaiser Family Foundation (KFF) updated their fact sheets on the prevalence and impact of HIV on Black Americans. CDC updated two fact sheets: one focusing on the entire Black community (HIV and African Americans) and the second focusing specifically on HIV and African American Gay and Bisexual Men, who are more affected by HIV than any other group in the U.S.
KFF's Black Americans and HIV/AIDS: The Basics highlights key facts about the impact of HIV on Black Americans, together with an overview of HIV diagnoses, prevalence, and death rates; HIV transmission; specific impacts on women, young persons, and gay and bisexual men; impacts in different geographic regions; and HIV testing and access to prevention and care.
HHS's AIDSinfo site has also updated its consumer fact sheets on HIV and pregnancy. These resources, which are available in English and Spanish, highlight strategies used before and after childbirth to prevent mother-to-child transmission of HIV:
FDA Introduces Mobile-Friendly HIV Drug Database
The U.S. Food and Drug Administration (FDA) recently announced the launch of an interactive database that will include detailed information about antiretroviral drugs (ARVs) eligible for purchase under the President's Emergency Plan for AIDS Relief (PEPFAR) program. "This launch is an important step in our ongoing commitment to address the global HIV epidemic and is consistent with our efforts to modernize and improve access to information and unleash the power of data," according to FDA Commissioner Dr. Stephen Hahn.
The list of the ARVs eligible for purchase in the PEPFAR program has long been publicly available on the agency's website, Hahn notes. "By moving to an interactive, mobile-friendly database, we are empowering public and health care providers by enhancing the amount and availability of information and data provided on each drug." Database users will be able to readily access FDA-reviewed product labeling, including full prescribing information, to help ensure that ARVs are used safely and effectively.