In Brief: January 24, 2020
Inside This Issue: HIV research priorities for 2021-2025, HIV & hepatitis B coinfection, ART & immune restoration, HPV vaccination, pregnancy & HIV, HIV partner services, and reports on the global epidemic.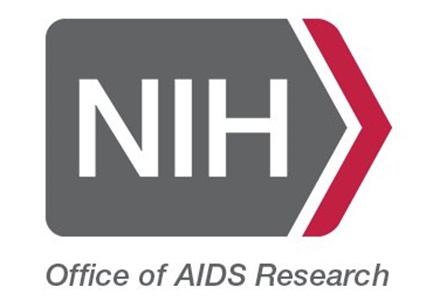 HIV Research Priorities
OAR Strategic Plan Outlines HIV Research Priorities for 2021-2025
The Office of AIDS Research (OAR) recently published the NIH Strategic Plan for HIV and HIV-Related Research for fiscal years 2021-2025. The Plan provides a framework to "advance the NIH-wide HIV research agenda and ensure investment of resources in the highest priority areas of scientific opportunity," according to OAR. The Plan begins with a detailed overview of the HIV epidemic globally and in the U.S., and then identifies the following scientific priorities for HIV research between 2021 and 2025: 1) reduce the Incidence of HIV; 2) address HIV-associated comorbidities, coinfections, and complications; 3) develop next-generation HIV therapies; 4) advance research toward a cure; and 5) support "cross-cutting areas," which include research on basic virology and immunology; behavioral and social sciences; epidemiology; health disparities; information dissemination; implementation science; and research training, infrastructure, and capacity building.
The Plan also presents four strategic goals that arise from its scientific priorities:
Goal 1: Advance rigorous and innovative research to end the HIV pandemic and improve the health of people with, at risk for, or affected by HIV across the lifespan.

Goal 2: Ensure that the NIH HIV research portfolio remains flexible and responsive to emerging scientific opportunities and discoveries.

Goal 3: Promote dissemination and implementation of research discoveries for public health impact across agencies, departments, and stakeholders within the U.S. government and globally.

Goal 4: Build human resource and infrastructure capacity to enhance sustainability of HIV research discovery and the implementation of findings by a diverse and multidisciplinary workforce.
"The FY 2021–2025 Plan outlines critical, strategic goals and priorities that will continue to produce significant scientific discoveries benefiting millions of people living with, at risk for, or affected by HIV," according to OAR. "The strong and sustained U.S. commitment to HIV research continues to position NIH as the global leader in the HIV/AIDS research response."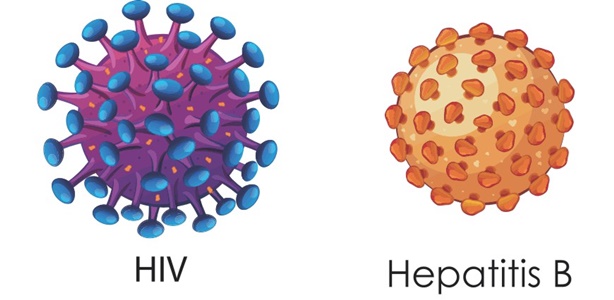 HIV and Hepatitis B Coinfection
Meta-Analysis: High Global Burden of Hepatitis B in People Living with HIV
An estimated 3.1 million people living with HIV (PLWH) worldwide are coinfected with the hepatitis B virus (HBV), according to a recent study published in Clinical Infectious Diseases. This means that about 8.4% of the approximately 38 million PLWH globally are coinfected with HIV. To determine the global burden of HIV-HBV coinfection, an international research team conducted a systematic review and meta-analysis of 358 studies that together included data on nearly 835,000 PLWH from 87 countries. The researchers found that the prevalence of HIV-HBV coinfection varied significantly by region. The highest coinfection rate was in West & Central Africa (12.4%), followed by the Middle East & North Africa (9.9%), Asia & the Pacific (9.8%), Eastern & Southern Africa (7.4%), Western and Central Europe & North America (6.0%), and Latin America & the Caribbean (5.1%). Two areas accounted for more than 90% of HIV-HBV coinfection globally: Sub-Saharan Africa (73.8%) and Asia & the Pacific (17.1%). The analysis also showed that, overall, less socioeconomically developed countries and countries with relatively high HIV prevalence (>1%) had higher HIV-HBV coinfection rates than more socioeconomically developed countries and countries with lower HIV prevalence.


The Immune System and Vaccination
Study Suggests ART May Not Restore Disease Immunity Among Previously Immunized People Living with HIV
Since the advent of effective antiretroviral therapy (ART) in the mid-1990s, HIV treatment has dramatically increased the life expectancy and quality of life of persons living with HIV (PLWH). Effective ART suppresses replication of HIV – thereby shutting down the virus's attack on CD4 T-cells. T-cells are a key component of the body's immune defense against cancer cells and pathogens, such as bacteria, viruses, parasites, and fungi. An important function of a subset of T-cells known as memory T-cells is to "remember" prior exposures to pathogens and cancers, as well as vaccinations designed to prevent infections. These memory T-cells help the body mount a rapid and strong immune response when a person is exposed to specific pathogens or cancers.
However, a recent study led by researchers from Oregon Health & Science University and SUNY Downstate Health Sciences University suggests that this immune memory is inhibited in some persons living with HIV (PLWH) who are otherwise doing well on therapy. The study involved fifty matched pairs of HIV-positive and HIV-negative women who had received childhood vaccinations for smallpox. The participating HIV-positive women all had lowest-ever CD4 T-cell counts below 200 (an AIDS diagnosis), but responded well to ART, with their CD4 counts rising above 350 on treatment. When the study researchers measured the responses of the women's memory T-cells to vaccinia, they found evidence that that immune cells' memory of the childhood smallpox vaccination was compromised.
"What our study suggests is that ART may not be completely effective in restoring the immune protection resulting from viral infections or childhood vaccines received prior to becoming HIV-positive," according to SUNY's Dr. Michael Augenbraun. "This makes these patients potentially susceptible not only to these serious diseases, but also other chronic infections and to chronic inflammation that may diminish their overall health and shorten their lifespan."
HPV Vaccination Rates Are Increasing, But Many Adults Remain Unvaccinated
The Centers for Disease Control and Prevention (CDC) recommends that girls and boys be routinely vaccinated against human papillomavirus (HPV) to prevent new HPV infections and HPV-associated diseases. Infection with certain cancer-causing HPV strains has been linked to the development of cervical cancer in women, penile cancer in men, and anal cancer and cancers affecting the throat, tongue, and tonsils in both men and women. Invasive cervical cancer and anal cancer also occur at substantially higher rates among persons living with HIV than among the general population. CDC estimates that HPV vaccination has the potential to prevent more than 90% of all cases of HPV-related cancers in the U.S.
A new summary of HPV vaccination data from the National Health Interview Survey indicates that the number of young adults aged 18 to 26 who received the recommended doses of HPV vaccine increased from 13.8% in 2013 to 21.5% in 2018. These data indicate that, although there has been a significant increase in vaccination rates, nearly four out of five (78.5%) of young adults had not received the recommended HPV doses as of 2018.
HPV vaccination rates were much higher among women than men throughout the 2013-2018 period. The percentage of young women who received the recommended number of doses of HPV vaccine reached 35.3% in 2018, compared to just 9.0% in young men. "Among adults who have ever received one or more doses of HPV vaccine, women were more likely than men to have received their first dose of HPV vaccine at or before the recommended age of 12," according to the report. "HPV vaccination recommendations were issued earlier for girls (2006) compared with boys (2011), which may explain differences in age at vaccination by sex. Monitoring vaccination prevalence may help inform strategies to increase HPV vaccination rates."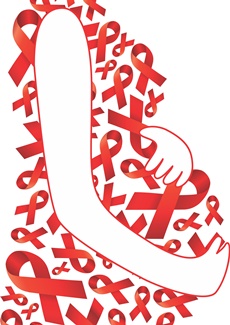 Pregnancy and HIV
Study Examines Neural Tube Defects Among Infants Born to U.S. Women Living with HIV
In 2018, a study of pregnancies among women with diagnosed HIV infection in Botswana found an eightfold increase in the risk for neural tube defects (NTDs) in infants with periconceptional exposure to antiretroviral therapy (ART) involving the integrase inhibitor dolutegravir (DTG) compared with other ART regimens. To determine whether this association between NTDs and DTG exposure might also be seen in the U.S., researchers from CDC and state and local health agencies linked data from birth defects and HIV/AIDS surveillance programs in 15 jurisdictions for the first time. They found that the NTD prevalence in HIV-exposed pregnancies during the period 2013-2017 was approximately 7.0 per 10,000 live births. This prevalence rate is similar to the NTD prevalence rate of 5.8 per 10,000 live births seen in the general population.
The study researchers conclude that, "Although no difference in NTD prevalence in HIV-exposed pregnancies was found, data on the use of integrase strand transfer inhibitors in pregnancy are needed to understand the safety and risks of these drugs during pregnancy." It is worth noting that a December 2019 update to HHS recommendations on ART use during pregnancy emphasizes the importance of patient counseling and recommends supporting informed decision-making regarding the use of dolutegravir (DTG) and other antiretroviral (ARV) drugs for women who are pregnant or who are trying to conceive.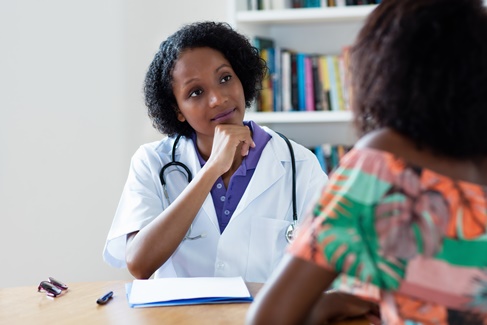 HIV Partner Services
CDC: Gaps in HIV Partner Services Among Transgender Women
Transgender women in the U.S. have HIV prevalence rates of about 20% – many times higher than that of the general population. Yet transgender women with a diagnosis of HIV infection (index persons) and their sex or needle-sharing partners (partners) were significantly less likely to receive HIV partner services than other groups of persons living with HIV and their partners, according to a new CDC study.
For the study, CDC researchers analyzed HIV partner services data submitted by 61 health departments from 2013 through 2017. Among 208,304 index persons, 1,727 (0.8%) were transgender women. Overall, 71.5% of index transgender women were interviewed for partner services – a lower proportion than that for all index persons combined (81.1%). Among 1,089 transgender women named as partners by index persons, 71.2% were notified of potential HIV exposure, which was again a lower percentage than that for all partners combined (77.1%). "Fewer than half (46.5%) of notified transgender women partners were tested for HIV, and approximately one in five (18.6%) of those who were tested received a new diagnosis of HIV infection, slightly higher than for all partners combined (17.6%)," according to the researchers.
"Additional efforts are needed to effectively implement partner services among transgender women and identify those whose infection with HIV is undiagnosed," the researchers conclude. "HIV prevention programs tailored to the needs of transgender women, particularly transgender women who are Black, aged ≤35 years, and residing in the South, could help to reduce onward HIV transmission, increase linkage to HIV medical care and prevention, reduce HIV-related health disparities, and contribute to ending the HIV epidemic in the United States."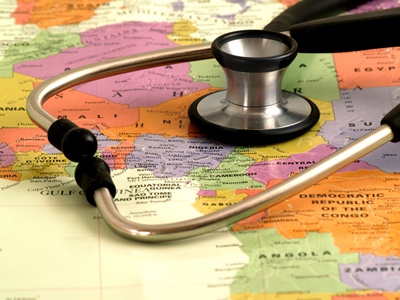 The Global Epidemic
Recent Updates from UNAIDS
At the end of 2019, UNAIDS released several major reports on the state of the HIV/AIDS globally and on initiatives to end the epidemic. These include:
UNAIDS Data 2019 – This report "contains the very latest data on the world's response to HIV, consolidating a small part of the huge volume of data collected, analyzed, and refined by UNAIDS over the years." The full data set of information for 1990 to 2018 is available on aidsinfo.unaids.org.
Communities at the Centre: Defending Rights, Breaking Barriers, Reaching People with HIV Services – This 316-page report is UNAIDS's year-end update on the global epidemic. It includes the latest statistics on HIV/AIDS in eight geographic regions, and highlights the essential role of community engagement in the global response to the epidemic.
Cities on the Road to Success: Good Practices in the Fast-Track Cities Initiative to End AIDS – This 96-page report describes the efforts of the many partners in the Fast-Track cities initiative to accelerate the AIDS response and deliver on the goals of the 2014 Paris Declaration on Fast-Track Cities Ending the AIDS Epidemic.
Power to the People – This report "shows that where people and communities living with and affected by HIV are engaged in decision-making and HIV service delivery, new infections decline and more people living with HIV gain access to treatment," according to UNAIDS. "When people have the power to choose, to know, to thrive, to demand, and to work together, lives are saved, injustices are prevented, and dignity is restored."