In Brief: November 25, 2019
Inside This Issue: Trends in new HIV infections worldwide; expanded responses to global HIV, TB, and malaria epidemics; Q&A about HIV organ donation and transplants; PrEP developments; and news from the 2019 European AIDS Conference.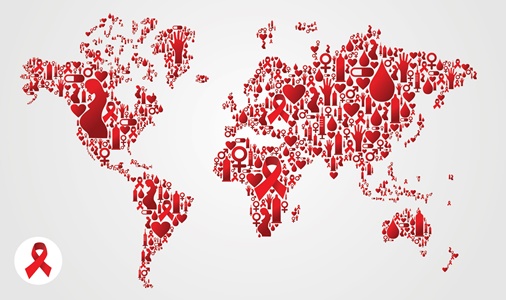 The Global Epidemic
In the run-up to the December 1 commemoration of World AIDS Day (WAD), we are including three news briefs focusing on global trends in new HIV infections, HIV prevention, and funding. We expect that UNAIDS and other organizations will issue additional reports on the global epidemic in conjunction with WAD observances. If this occurs, we will summarize the latest trends and findings in the December issue of In Brief.
More Than Half of New HIV infections Worldwide Are Now Among Key Populations and Their Sexual Partners
Last year, the global distribution of new HIV infections crossed a major threshold: key population groups and their sexual partners now account for the majority (54%) of new HIV infections worldwide. These key population groups include: gay men and other men who have sex with men (accounting for 17% of new infections); people who inject drugs (12%), sex workers (6%), and transgender women (1%). The sexual partners of these key population groups account for an additional 18% of new HIV infections.
"Key populations make up a small proportion of the general population, but they are at extremely high risk of acquiring HIV infection," according to UNAIDS. "Available data suggest that the risk of HIV acquisition among gay men and other men who have sex with men was 22 times higher in 2018 than it was among all adult men." Similarly, the risk of HIV infection among people who inject drugs was 22 times higher than for people who do not inject drugs, 21 times higher for sex workers than for adults in the general population, and 12 times higher for transgender women than for adults in the general population.
Global HIV Infections Decline, But Fall Short of Prevention Targets
New HIV infections among adults in 28 countries particularly hard hit by HIV declined on average by 17% between 2010 and 2018, according to a new report from the Global HIV Prevention Coalition (GPC). Altogether, these 28 countries account for about 75% (1.2 million) of the 1.7 million new HIV infections among adults worldwide in 2018. Although the 17% decrease in new HIV infections seen in these heavily impacted countries is slightly more than the global reduction of 13%, it is far short of the 60% decline needed to meet global HIV prevention targets, according to UNAIDS.
The report indicates that some countries have made substantial progress, with 12 countries reducing new adult HIV infections by 26% or more since 2010. They include countries with major epidemics, such as South Africa (39% decline), the Democratic Republic of the Congo (37% decline), Uganda (36% decline), and Zimbabwe (28% decline).
However, new adult HIV infections have actually increased in some countries, including Nigeria (8% rise) and Pakistan, where new adult HIV infections rose by a staggering 56%. "We are nearly 40 years into the HIV epidemic and it is unacceptable that governments and leadership are still shying away from sensitive issues," noted Winnie Byanyima, UNAIDS executive director. "Investments in HIV prevention do not match the needs of our people; in some countries, even the basic commodities like condoms are not available, accessible, or affordable in rural areas, for young people, or key populations."

Global Fund Board Expands Efforts to Fight HIV, TB, and Malaria
After securing pledges totaling $14 billion for the period 2020-2022, the Global Fund to Fight AIDS, Tuberculosis, and Malaria recently approved ambitious investments to significantly increase the global response to HIV, TB, and malaria and to build resilient and sustainable systems for health. Peter Sands, executive director of the Global Fund, said he was determined that these financial resources would be used to maximum effect, in the context of achieving the United Nations' Sustainable Development Goal 3 (SDG3) – good health and well-being – with a special focus on reaching the most vulnerable people so that no one is left behind in efforts to end epidemics. "Donors have responded magnificently to our challenge to step up the fight," Sands noted. "We must now convert those funds into a steep change in lives saved, a sharp acceleration in progress toward ending the epidemics, and turbocharged progress toward SDG3."
The Global Fund has also released its latest Pledges and Contributions report, which provides detailed breakdowns of past contributions and future pledges from nations, the private sector, and nongovernment organizations. The U.S. pledge for 2020-2022 is $4.68 billion, a 9% increase over the $4.3 billion pledged for 2017-2019. The largest nongovernment donor – the Bill & Melinda Gates Foundation – has pledged $760 million for 2020-2022, up 17% from the approximately $651 million pledged for 2017-2019.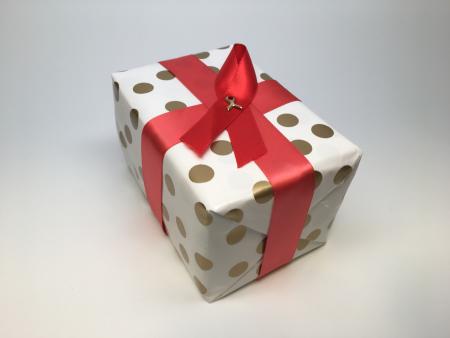 Organ Transplantation
Expert Q&A on HIV Organ Transplantation from the NIAID Now Blog
There is a national shortage of donor organs, and an estimated 20 people each day die while waiting for life-saving organ transplants. This includes people living with HIV, who are more likely than uninfected persons to develop end-stage kidney and liver disease. In November 2013, President Barack Obama signed into law the HIV Organ Policy Equity Act (the HOPE Act) – a law that allows for organ donation between HIV+ persons in research settings. By allowing for HIV+ to HIV+ organ transplants, the HOPE Act can ultimately benefit all people waiting for transplants by increasing the number of people eligible to become organ donors.
Around the sixth anniversary of the HOPE Act, the NIAID Now blog published an interview with two HIV transplantation experts from the National Institute of Allergy and Infectious Diseases (NIAID) – Beverly Alston-Smith and Jonah Odim. The experts discussed the following questions, among others:
How does the HOPE Act of 2013 change research into organ transplantation for people living with HIV?

At the height of the AIDS epidemic, transplantation of HIV+ organs was prohibited in all circumstances. What has changed since then to make the HOPE Act possible?

Why do organ transplants between people with HIV need to occur under a research protocol?

In 2017 and 2018, NIH launched "HOPE in Action" studies. What are they, and what do these large-scale trials hope to accomplish?

Will the HOPE in Action studies evaluate interventions beyond assessing the safety and efficacy of transplants of HIV-positive kidneys and livers into people with HIV?

If you are a healthy person lwith HIV, can you donate your organs to participants in HOPE in Action or similar studies?

If you are a person with HIV in need of an organ transplant, how can you enroll in HOPE in Action?
The blog posting also provides links to further information on organ donation, how to become a donor, and the HOPE in Action kidney and liver transplant studies.

Pre-Exposure Prophylaxis
U.S. Files Patent Infringement Suit Against Gilead Related to PrEP Drugs
On November 6, the U.S. filed a complaint on behalf of the Department of Health and Human Services (HHS) in federal district court against Gilead Sciences (Gilead) seeking damages arising from the company's alleged infringement of HHS patents related to HIV pre-exposure prophylaxis (PrEP). In the lawsuit, HHS claims that Gilead has willfully and deliberatively induced infringement of HHS patents, and that, as a result of such infringement, the company has profited from U.S. government-funded research and earned billions of dollars through the sale of the fixed-dose combination drugs Truvada and Descovy for PrEP.
"HHS recognizes Gilead's role in selling Truvada and Descovy to patients for prevention of HIV. Communities have put these drugs to use in saving lives and reducing the spread of HIV," noted HHS Secretary Alex M. Azar II. "However, Gilead must respect the U.S. patent system, the groundbreaking work by CDC researchers, and the substantial taxpayer contributions to the development of these drugs. The complaint filed today seeks to ensure that they do."
AVAC Webinar Series Focuses on the Use of Descovy for PrEP
Last month, the U.S. Food and Drug Administration (FDA) approved the use of the fixed-combination drug Descovy (200 mg emtricitabine + 20 mg tenofovir alafenamide) as PrEP to reduce the risk of sexual transmission of HIV in adults and adolescents. It is worth noting, however, that the October FDA approval excluded "those who have receptive vaginal sex," because there was insufficient data about safety and efficacy of Descovy for PrEP among cisgender women. Because the availability of Descovy for PrEP could have a significant impact on HIV prevention, AVAC has organized a webinar series to address key issues related to the use of Descovy for PrEP, and an FDA directive requiring Gilead to conduct research to evaluate the safety and efficacy of Descovy PrEP among cisgender women.
As we wrote this article, AVAC had already conducted three webinars in the series and posted links to webinar materials on its website:
Advocates' Debrief on the Science of Daily F/TAF vs. TDF/FTC as PrEP – held on October 7 (Webinar Video, Slide Set 1, Slide Set 2)
It's Complicated: Implementation questions regarding price, programming, and policies for Descovy as PrEP – held on November 11 (Webinar Video, Slide Set 1, Slide Set 2)
Trial Design Takes a Step in the Post-PrEP Era: What will Gilead's study of F/TAF among cisgender women tell us about next gen PrEP and next gen trial design? – held on November 13 (Webinar Video, Slide Set)
A fourth webinar in the series examining the pharmacokinetics and pharmacodynamics of Descovy for PrEP was originally scheduled for November 15 but had to be postponed. For additional information about this planned webinar, please visit the AVAC blog.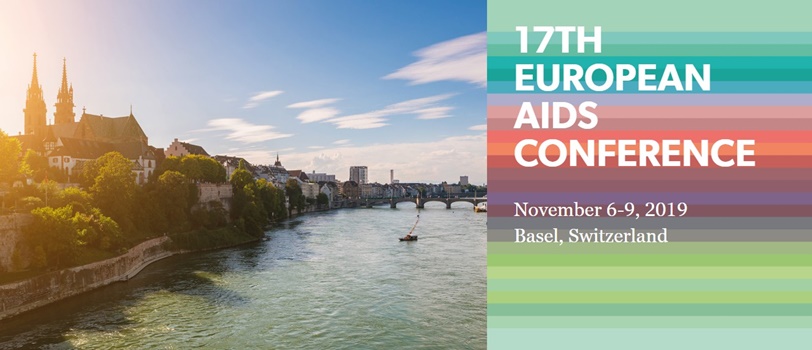 Conference Reports
News from the 2019 European AIDS Conference
An estimated 3,000 people from around the world attended the 17th European AIDS Conference (EACS 2019), which was held in Basel, Switzerland, from 6 to 9 November. This year's conference included reports on European nations' mixed progress toward reaching the UNAIDS 90-90-90 targets for increasing the proportion of HIV+ persons who know their HIV status, who access appropriate antiretroviral treatment (ART), and who achieve viral suppression. EACS 2019 also featured the latest news on PrEP, efforts to improve standards of HIV care across Europe, and research to cure HIV, simplify ART regimens, and understand the medical aspects of aging with HIV, among many other topics.
The Resource Library section on the EACS website has hundreds of conference abstracts and poster presentations that are searchable by title, author, and session type. The AIDSmap news site also has extensive coverage of conference highlights on its EACS 2019 page.