In Brief: October 28, 2019
Inside This Issue: News about HIV in young persons and Hispanics/Latinos, HIV+ organ transplantation, rising sexually transmitted infection rates, Medicaid coverage, and funding awards.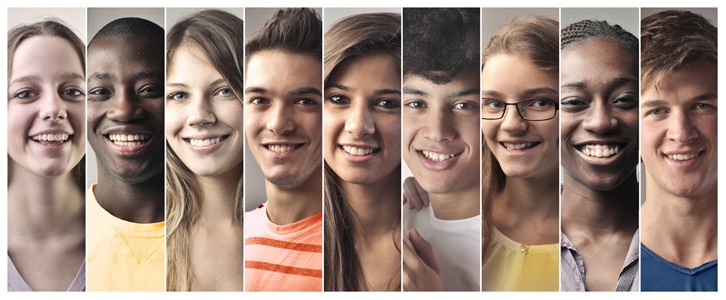 Affected Population Groups
HIV Diagnoses Among Young Persons Decline Overall, But Large Disparities Remain
New HIV diagnoses among U.S. adolescents and young adults declined 9.6% from 9,082 in 2012 to 8,209 in 2017, according to a newly released HIV surveillance report focusing on young persons between the ages of 13 and 24. The 47-page report, which covers the period 2012 through 2017, provides an in-depth analysis of HIV and AIDS diagnoses in two age groups: 1) adolescents – defined as persons aged 13 to 19 at the time of their HIV diagnosis; and 2) young adults – those aged 20 to 24. In addition, the data are further broken down by race/ethnicity, gender, transmission category, and region of residence.
Selected highlights are provided below, with particular emphasis on race/ethnicity. For additional highlights, see the Commentary section on pages 5 through 8 of the full report (linked to above). Please note that all HIV diagnosis rates below are per 100,000 population.
New HIV diagnosis rates among adolescents and young adults decreased for most racial/ethnic groups between 2012 and 2017, with a few exceptions: Although 2017 infection rates among White adolescents and young adults – 1.5 and 10.5, respectively – were relatively low compared to most other racial/ethnic groups, both were somewhat higher than the rates in 2012.

Blacks/African Americans had the highest diagnosis rates for any racial/ethnic group: 26.4 for adolescents and 100.3 for adults during 2017. Both numbers were lower than the rates in 2012, which were 28.1 and 144.0, respectively.

Hispanics/Latinos had the second highest diagnosis rates by race/ethnicity in 2017: 5.5 for adolescents and 32.3 for young adults. These figures were also lower than the 2012 rates of 5.9 and 34.4, respectively.

Persons of multiple-race heritage had the third highest diagnosis rates by race/ethnicity in 2017: 5.1 and 30.5, respectively. It's worth noting that the 2017 rates are dramatically lower than those in 2012, which were 11.5 and 77.9, respectively.

As may be seen in the figures above, despite progress in reducing the rates of new HIV diagnoses among Blacks/African Americans and Hispanics/Latinos between 2012 and 2017, both groups continued to be disproportionately affected. Compared to Whites, Blacks/African Americans had diagnosis rates nearly 18 times greater among adolescents and 10 times greater among young adults. For Hispanics/Latinos, adolescents had diagnosis rates about 4 times greater and young adults 3 times greater than those among young Whites.
Increasing Rates of Condomless Sex and PrEP Use Among Urban Hispanic/Latino Gay and Bisexual Men
The percentage of urban Hispanic/Latino men who have sex with men (MSM) who reported having condomless anal sex during the previous 12 months increased from 63% in 2011 to 74% in 2017, according to a recent analysis of data collected in CDC's National HIV Behavioral Surveillance (NHBS) surveys. The analysis included a total of 4,731 sexually active, HIV-negative Hispanic/Latino MSM in 19 urban areas who were interviewed in 2011, 2014, and 2017.
The use of pre-exposure prophylaxis (PrEP) increased from 3% in 2014 to 24% in 2017, according to the study. Among Hispanic/Latino MSM who participated in the 2017 NHBS survey, PrEP use in the past year was reported by 28% of those born in the U.S., 19% of those who were not born in the U.S. but have resided here for 6 years or more, and 16% of those who were not born in the U.S. and have resided here for 5 years or less.
"PrEP use overall has increased among all Hispanic groups, offsetting declines in condom use," according to the CDC study authors. "However, sexual behavioral HIV acquisition risk among Hispanic/Latino MSM differed by place of birth and years of residence in the U.S. Recent residents might benefit from improved HIV prevention education and services, including access to PrEP and condoms. Further, non-U.S.-born Hispanic/Latino MSM, regardless of duration of U.S. residence, might encounter more barriers to PrEP use than do their U.S.-born counterparts . . . In addition to other barriers to HIV prevention typically faced by all MSM (e.g., cost of care and stigma), tailoring PrEP strategies for non-U.S.-born Hispanic/Latino MSM to include improving Spanish-language materials and culturally competent patient navigation services and increasing awareness of drug assistance programs and other support services, might help reduce risk for HIV among this population."

Sexually Transmitted Infections
CDC: Incidence of Common STIs Continued Rising in the U.S. During 2018
The incidence of sexually transmitted infections (STIs) in the U.S has increased substantially over the past five years, reaching record high levels for chlamydia, according to Sexually Transmitted Disease Surveillance 2018, a report released earlier this month by the CDC. Here are a few selected highlights from the report.
Chlamydia: In 2018, about 1.76 million cases of Chlamydia trachomatis infection were reported to the CDC, making it the most common notifiable condition in the U.S. This corresponds to a rate of 539.9 cases per 100,000 population, an increase of 2.9% compared to the rate in 2017. Since 2014, the number of Chlamydia cases has risen 19%.
Gonorrhea: A total of 583,405 cases of gonorrhea were reported in the U.S. during 2018, making it the second most common notifiable condition. Rates of reported gonorrhea rose 5% between 2017 and 2018, and a total of 63% since 2014.
Syphilis: In 2018, 115,045 cases of all stages of syphilis were reported, including 35,063 cases of primary and secondary (P&S) syphilis, the most infectious stages of the disease. Since reaching an historic low in 2000 and 2001, the rate of P&S syphilis has increased nearly every year – rising 15% from 2017 to 2018 and 71% since 2014. In 2018, men who have sex with men (MSM) accounted for more than half (53.5%) of all P&S syphilis cases and, of these, about 42% were known to be living with diagnosed HIV.
Although rates of P&S syphilis are lower among women than men, women's rates have been rising quickly in recent years – up 30% between 2017 and 2018 and about 173% since 2014. This suggests a rapidly growing heterosexual syphilis epidemic, according to CDC.
Of great concern is a resurgence in cases of syphilis among newborns, with the total number of cases rising about 40% from 935 in 2017 to 1,306 in 2018. The national rate of congenital syphilis has increased 185% since 2014, reaching 33.1 per 100,000 live births last year. Stillbirths and infant deaths related to syphilis rose to 94 in 2018.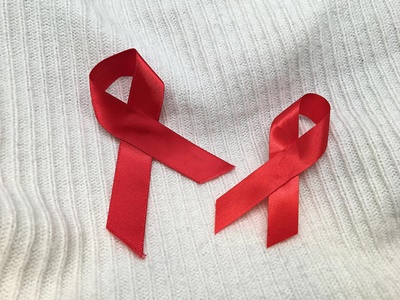 Organ Transplantation
High Long-Term Success Rate Seen in Kidney Transplants Between HIV+ Persons
HIV+ persons who received kidney transplants from deceased HIV+ donors had high rates of both overall survival and kidney graft survival after 5 years, according to a recent observational study published online in The New England Journal of Medicine. For the study, a group of U.S. and South African researchers followed the health of 51 HIV+ persons in South Africa who received kidneys from deceased HIV+ donors beginning in 2008.
Five years after undergoing kidney transplantation, about 83% of the South African transplant recipients survived, and about 79% still had a functioning transplanted kidney. These findings are comparable to those from a 2010 study in the U.S. that reported an 88% overall survival rate and a 74% kidney graft survival rate after 3 years among HIV+ kidney transplant recipients.
"In South Africa, the United States, and elsewhere, a growing number of people with HIV have a need for kidney transplants," notes Anthony Fauci, director of the National Institute of Allergy and Infectious Diseases. "This observational study provides additional evidence that organs from donors with HIV could be a new donation source for people living with both HIV and end-stage kidney disease. If these findings are corroborated in ongoing clinical trials, we will have a chance to improve the health of many people living with HIV and increase the overall supply of transplantable organs."

Health Insurance
KFF Examines Medicaid Coverage Among Persons Living with HIV
Medicaid is the largest source of insurance coverage among people living with HIV (PLWH), according to a new issue brief from the Kaiser Family Foundation (KFF). Close to half (42%) of adults living with HIV are covered by Medicaid, compared to just 13% of the U.S adult population overall.
The number of HIV+ Medicaid beneficiaries has risen over time as PLWH are living longer and new infections continue to occur. Between 2007 and 2013 the number of HIV+ Medicaid beneficiaries rose 33%, from 212,900 to 282,100. The expansion of Medicaid under the Affordable Care Act (ACA) has also increased coverage for PLWH.
In Fiscal Year 2019, Medicaid spending on HIV is estimated to total $6.3 billion – 30% of all federal spending on HIV care. Medicaid is the second largest source of public financing for HIV care in the U.S., after Medicare.
HIV+ Medicaid beneficiaries are more likely to be male (56% versus 42%), Black (50% versus 22%), and between the ages of 45 and 64 (54% versus 13%) than the overall Medicaid population. Nearly one-third (30%) are dually eligible for both Medicaid and Medicare, compared to just 15% of the Medicaid population as a whole. Dual eligibles are among the most chronically ill and costly Medicaid enrollees, with many having multiple chronic conditions and requiring long-term care.
"Going forward, it will be important to continue to monitor the impact of Medicaid coverage on people with and at risk for HIV, particularly given that several states are still deciding whether to expand their programs," according to the brief.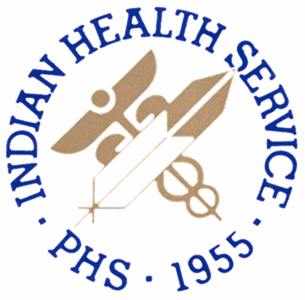 HIV Program Funding
IHS Awards $2.4 Million to Address HIV, HCV, and STIs in Indian Country
The Indian Health Service (IHS) recently awarded $2.4 million to nine Tribal Epidemiology Centers (TECs) to support efforts to reduce new HIV infections, hepatitis C (HCV), and sexually transmitted infections (STIs) in American Indian and Alaska Native communities. The awards were made as part of IHS's implementation of the national Ending the HIV Epidemic initiative. American Indian and Alaska Native communities experience relatively high rates of HIV, HCV, and STIs. "Confronting these intersecting epidemics requires collaboration across sectors and disciplines and the enhancement and use of existing public health and clinical infrastructures," according to IHS. The TECs will participate in regional and national-level coordination, provide technical assistance and disease surveillance support to communities, and support the development of community plans to end the HIV epidemic throughout Indian Country. "While efforts to end the HIV epidemic in Indian Country are not new, what is new is a coordinated, focused, national initiative," notes IHS Principal Deputy Director Rear Admiral Michael Weahkee. "TECs will build capacity in specific regions that will help increase the level of HIV treatment and prevention efforts across Indian Country."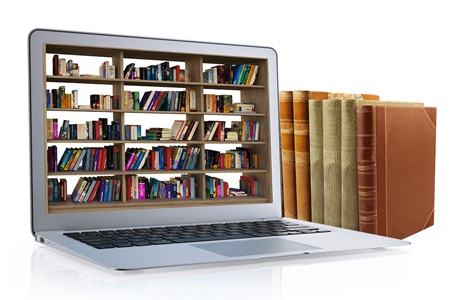 Educational Resources
New and Updated Materials from CDC, HIV.gov, and the FDA
From CDC:
In late September, shortly before National Gay Men's HIV/AIDS Awareness Day, CDC published updated versions of two fact sheets focusing on gay and bisexual men:
Each fact sheet summarizes data on HIV diagnoses during 2017, as well as trends since 2010; the factors that place gay and bisexual men at risk for HIV infection; the continuum of HIV care for gay and bisexual men; and CDC's actions to address the HIV epidemic among these men.
In October, in conjunction with National Latinx AIDS Awareness Day, CDC also released an updated fact sheet and infographic focusing on this disproportionally affected group:
From HIV.gov:
An important resource from HHS's HIV.gov is its What Is 'Ending the HIV Epidemic: A Plan for America'? topic section. This provide a detailed overview of the proposed initiative, including its goals, a four-pronged strategy for ending the epidemic, and its three phases for implementing the plan. Related resources include a one-page fact sheet about the initiative, and an email sign-up for persons interested in getting news and updates about the effort.
HIV.gov also recently posted a related video from the September 24 forum "Ending HIV in America: Insights from the Frontlines," hosted by the Bipartisan Policy Center. Tammy Beckham, director of HHS's Office of Infectious Disease and HIV/AIDS Policy (OIDP), gave the keynote address, which focused, in part, on the OIDP's role in the federal response to the HIV epidemic.
From the U.S. Food and Drug Administration (FDA):
In a two-part series of articles, FDA's acting commissioner Ned Sharpless discusses the agency's role in the U.S. response to the epidemic. In part 1, Sharpless describes how a multidisciplinary approach has helped spur the development of effective treatments and approval of an expanding number of HIV drugs and drug combinations. In part 2, he details how FDA plays an important role in advancing HIV therapies in underserved global markets through the President's Emergency Plan for AIDS Relief (PEPFAR).