In Brief: October 10, 2019
Inside This Issue: FDA approves second PrEP pill, racial/ethnic disparities in PrEP use, HRSA ADAP data analysis, latest MMP report, 2019 PEPFAR report to Congress, and request for comments on HIV testing guidelines.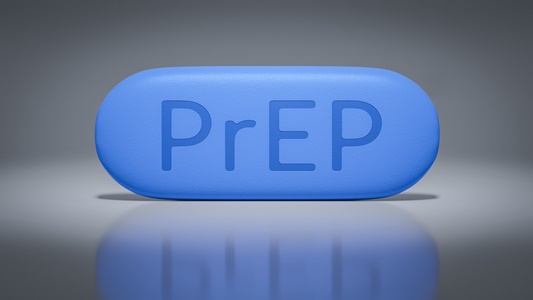 Pre-Exposure Prophylaxis
FDA Approves Second HIV PrEP Pill
On October 3, the U.S. Food and Drug Administration (FDA) approved the fixed-dose combination pill Descovy (200 milligrams of emtricitabine + 25 mg of tenofovir alafenamide) for use in preventing HIV-1 infections in at-risk adults and adolescents weighing at least 35kg (77 pounds). Descovy-based PrEP is indicated for persons at risk of HIV-1 infection from sexual activity, excluding those who have receptive vaginal sex. According to FDA, Descovy is not indicated in individuals at risk of HIV-1 infection from receptive vaginal sex because the effectiveness in this population has not been evaluated.
Descovy is only the second fixed-dose combination pill approved by FDA for the prevention of HIV infection. The first, Truvada (emtricitabine + tenofovir disoproxil fumarate), was approved for use in HIV PrEP during July 2012. Both Descovy and Truvada have been part of antiretroviral therapy (ART) regimens for treating HIV in persons already infected with the virus for years. FDA approved Descovy for HIV treatment in April 2016.
"PrEP drugs are highly effective when taken as indicated in the drug labeling and can prevent HIV infection," commented Jeffrey Murray of FDA's Center for Drug Evaluation and Research. "This approval provides more prevention options for certain patients at-risk for acquiring HIV and helps further efforts by the FDA and the U.S. Department of Health and Human Services (HHS) to facilitate the development of HIV treatment and prevention options to reduce new HIV infections."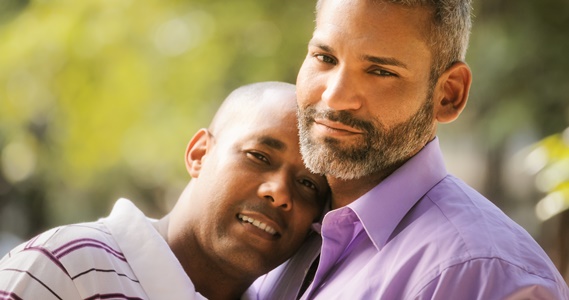 Health Disparities
Racial/Ethnic Disparities in PrEP Use Among Urban Gay and Bisexual Men
in 2017, Black or African American and Hispanic/Latino men who have sex with men (MSM) were significantly less likely than White MSM to be aware of HIV PrEP, to have discussed PrEP with a healthcare provider, or to have used PrEP in the past year. These findings, reported by CDC's Division of HIV/AIDS Prevention, are derived from an analysis of National HIV Behavioral Surveillance (NHBS) data collected among MSM living in 23 U.S. urban areas during 2017.
In particular, only 43% of Black, 44% of Hispanic/Latino, and 58% of White MSM participating in the NHBS survey reported discussing PrEP with a healthcare provider in the previous year. In addition, even among the MSM who had discussed PrEP with a healthcare provider in the previous year, only 55% of Black, 62% of Hispanic/Latino, and 68% of White MSM reported using PrEP. Overall, findings from the CDC analysis indicate that only 26% of Black, 30% of Hispanic/Latino, and 42% of White MSM living in the cities participating in NHBS who could benefit from PrEP reported taking it in the previous year. These findings highlight the critical need to increase PrEP awareness and discussions about PrEP between MSM and their healthcare providers, all of which can help increase PrEP use among MSM.
"PrEP is a highly effective and underused prevention tool for all MSM at high risk for HIV," according to CDC. "Further efforts to improve outcomes along the HIV PrEP continuum of care for all MSM and to address racial/ethnic disparities, particularly in discussion with a healthcare provider, will be critical to reducing persistent racial/ethnic disparities in HIV incidence. These actions would help achieve the nation's goal of preventing new HIV infections."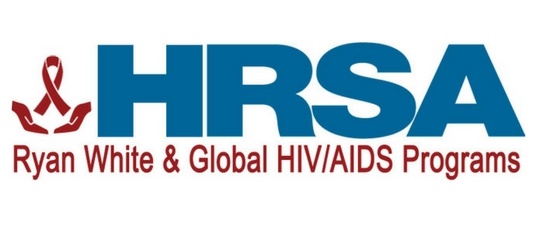 HIV Data Summaries
HRSA Publishes Detailed Analysis of ADAP Client-Level Data
In September, the Health Resources and Services Administration's (HRSA) HIV/AIDS Bureau released its first report on national Ryan White HIV/AIDS Program AIDS Drug Assistance Program (ADAP) client-level data. The data summarize the demographic and socioeconomic characteristics of clients accessing ADAP services, as well as the ADAP-funded services they used during the period 2014 through 2017. National data are provided, together with breakdowns by region, state, and territory. Selected highlights of the report are summarized below, with additional context and much more extensive data available in the full report.
In 2017, more than 268,000 persons living with HIV received ADAP services.

The majority of ADAP clients (78%) are male.

Nearly three-quarters of ADAP clients are from racial/ethnic minority populations.

On average, ADAP clients from racial/ethnic minority populations are younger than White clients.

More than half of female ADAP clients are Black/African American.

More than one-third of all ADAP clients have no health care coverage.

Higher percentages of ADAP clients from racial/ethnic minority populations are living at or below 100% of the federal poverty level (FPL) compared with White ADAP clients.

Higher percentages of female and transgender ADAP clients are living at or below 100% FPL compared with male clients.

The number of clients receiving only full-pay medication support has decreased, whereas an increased number of clients are receiving other services or a combination of services.

The use of full-pay medication services is higher among clients younger than age 50 years, and the number of medication co-pay/deductible services is higher among clients aged 50 years and older.

MMP: Sociodemographic, Behavioral, and Clinical Characteristics of HIV+ Persons
Last month, CDC released its third Medical Monitoring Project (MMP) surveillance report, which summarizes the sociodemographic, clinical, and behavioral characteristics of a representative sample of adults living with diagnosed HIV infection in the U.S. and Puerto Rico. This report covers the period from June 2017 through May 2018 and includes data derived from 4,222 MMP participants. Of this group:
An estimated 75% were male, 24% were female, and 2% were transgender;

47% identified as heterosexual or straight, 42% as lesbian or gay, 9% as bisexual, and 2% as another sexual orientation;

An estimated 41% were Black or African American, 29% were White, and 22% were Hispanic/Latino;

About one in seven (15%) were born outside the U.S. and its territories;

About 9% were homeless;

Nearly three-quarters (74%) were at least 40 years old, and about two-thirds (64%) had received their HIV diagnosis at least 10 years earlier;

Nearly all (about 98%) had health insurance or coverage for medications – including antiretroviral therapy (ART): 47% had Medicaid, 46% had coverage through the Ryan White HIV/AIDS Program, 36% had private health insurance, and 28% had Medicare.

An estimated 45% had a disability, 42% were unemployed, and 42% had household incomes below the federal poverty threshold.
The report also provides detailed data on selected clinical characteristics (disease stage, CD4 count, and viral suppression rates), use of health care services, self-report of ART medication use and adherence, depression and substance use, sexual behavior, gynecologic and reproductive health, sexual health, intimate partner and sexual violence, met and unmet needs for ancillary services, and HIV and sexually transmitted disease prevention activities. Breakdowns of clinical characteristics by race/ethnicity and age are also given.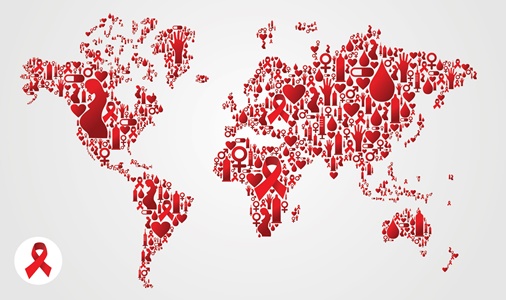 Response to the Global Epidemic
PEPFAR's 2019 Annual Report to Congress
The U.S. Department of State recently released its 15th Annual Report to Congress on the President's Emergency Plan for AIDS Relief (PEPFAR). "PEPFAR has maintained strong bipartisan support across three U.S. presidents and nine U.S. congresses," according to the report. A key development during the past year was the passage of the PEPFAR Extension Act of 2018, which was signed into law last December. The PEPFAR Extension Act extends provisions of the United States Leadership Against HIV/AIDS, Tuberculosis, and Malaria Act of 2003 for an additional five years through 2023.
In addition to its Executive Summary, which examines PEPFAR's far-reaching impact on the global HIV epidemic and the international response, the 110-page report is divided into the following main sections:
Increasing the Impact and Cost-Effectiveness of Every Dollar Invested;

Accelerating Access to HIV Treatment;

Focusing Prevention for Impact; and

Leveraging Partnerships for Sustainability
"Over the past 16 years, PEPFAR has helped bring the HIV/AIDS pandemic from crisis toward control," the report authors conclude. "As a global community, we have the historic opportunity, for the first time in modern history, to control a pandemic without a vaccine or a cure . . . This will also lay the groundwork for eventually eliminating HIV once a vaccine or a cure is discovered. Together, we can make what once seemed impossible possible."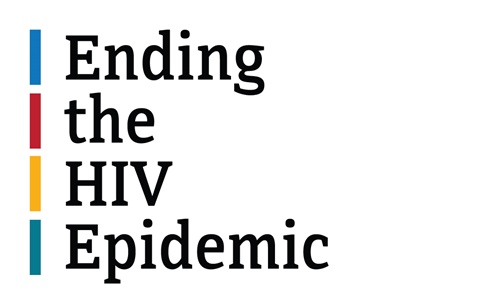 Funding to Support the U.S. HIV Response
HHS Awards $13.5 Million to Support Planning Efforts to End the HIV Epidemic
Through CDC, the U.S. Department of Health and Human Services (HHS) has awarded $13.5 million to accelerate state and local planning and kick off community involvement for the proposed Ending the HIV Epidemic: A Plan for America. The initiative has a primary goal of reducing new U.S. HIV infections 90% by 2030. The $13.5 million funding includes two components:
Accelerating State and Local HIV Planning: A total of $12 million from the HHS Minority HIV/AIDS Fund is supporting 32 CDC-funded state and local health departments to develop comprehensive Ending the HIV Epidemic plans that are tailored by and for each community. The plans will be based upon a national framework that identified the highest-impact HIV prevention, care, treatment, and outbreak response strategies. This one-time funding has been awarded to health departments that represent 57 geographic areas that are heavily impacted by the U.S. HIV epidemic.
National Capacity Building: In addition, the National Alliance of State and Territorial AIDS Directors (NASTAD) has been awarded $1.5 million per year from 2019 to 2023, based on the availability of resources, to enhance local health departments' capacity to end the epidemic in the 57 geographic areas. This effort will also support strategic communication and policy activities, partnerships, data analyses, and technical assistance. As part of this work, NASTAD will provide technical assistance in the development of local plans, and will establish, build, and maintain collaborative relationships with organizations to support the implementation of the local plans.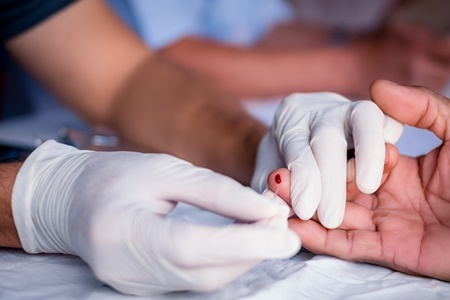 HIV Testing
CDC Seeks Comments on Updating HIV Testing Guidelines
CDC is planning to update its recommendations for HIV testing of adults, adolescents, and pregnant women in health-care settings. The recommendations, which were last updated in September 2006, provide HIV testing guidance for all health-care providers in the public and private sectors, including those working in hospital emergency departments, urgent care clinics, inpatient services, substance abuse treatment clinics, public health clinics, community clinics, correctional health-care facilities, and primary care settings. In the more than 13 years since the current recommendations were issued, there has been extensive research on HIV testing technologies and interventions, disease epidemiology, outcomes, implementation resources, and related guidelines. CDC plans to identify, assess, and analyze this research to inform their updated testing recommendations.
As part of the updating process, CDC is seeking public input on the best approaches for HIV screening in clinical settings and prompt linkage to treatment and care. According to CDC, the agency will update its HIV testing guidelines "to ensure that HIV testing providers, public health agencies, and other stakeholders have access to up-to-date and consistent information about new evidence, current approaches, and resources for HIV testing in clinical settings."
CDC is particularly interested in receiving comments on opt-out routine HIV testing, including, but not limited to:
suggestions for revisions, edits, and new additions;

contemporary issues and new evidence;

implementation barriers, challenges, and lessons learned; and

examples of innovative models, partnerships, and collaborations.
Interested persons or organizations are invited to submit written views, recommendations, and data to CDC no later and October 28, 2019. All submitted materials should include the agency name and docket number: CDC-2019-0069.
For online submissions, please visit the Federal eRulemaking Portal, and follow the instructions for submitting comments. Mail submissions should be sent to: DHAP Guideline Team, Centers for Disease Control and Prevention, 1600 Clifton Road N.E., MS D21, Atlanta, Georgia 30329.