In Brief: September 6, 2019
Inside This Issue: Long-acting HIV treatment, grants for cure research, HPV and cancer, HIV Data to Care strategy, and educational resources.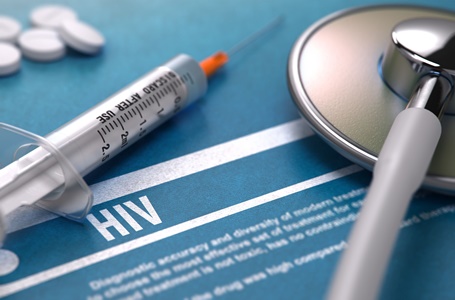 Experimental HIV Treatment
Promising Results from Study of Long-Acting HIV Treatment
An experimental treatment that combines two injectable antiretroviral drugs is similarly effective in maintaining HIV viral suppression when given once every other month as when administered once a month, according to preliminary findings from the Phase 3 ATLAS-2M study. The two injectable drugs in the study are ViiV Heathcare's cabotegravir and Janssen Pharmaceutical's rilpivirine.
The ATLAS-2M study includes 1,045 adult participants who are living with HIV infection and have maintained HIV viral suppression for six months or more on their first or second HIV regimen with no prior treatment failure. The participants have been given maintenance therapy consisting of the long-acting, injectable cabotegravir-rilpivirine administered either every four weeks or every eight weeks over a 48-week period. ViiV and Janssen now report that the study indicates that less frequent dosing (once every two months) is noninferior to monthly dosing. They note that more detailed findings from the ATLAS-2M study will be presented at an upcoming scientific meeting.
"The ATLAS-2M study results mean that people living with HIV could maintain viral suppression with six total treatments per year, instead of a daily oral treatment 365 times per year," notes ViiV researcher Kimberly Smith. "Approval of this regimen would mark a significant change in the HIV treatment paradigm."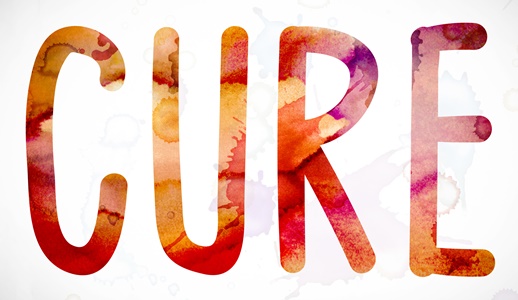 Cure Research
New amfAR Grants Support HIV Cure and Post-Treatment Control Studies
The amfAR Research Consortium on HIV Eradication (ARCHE) recently awarded new grants totaling $1.16 million to support research into two very different approaches for controlling or curing HIV infection. ARCHE awarded a University of Washington research team $344,000 for a project to advance a gene therapy strategy with the goal of curing HIV. Although gene therapy has emerged as a highly promising biomedical intervention for a number of medical conditions, including HIV infection, it also carries significant challenges and risks. Scientists need to find more efficient ways to alter genetic material, target the correct cells, and safely sustain the therapy for a long enough time to have an effect. The amfAR ARCHE-GT [gene therapy] consortium hopes to reduce the high costs of gene therapy by developing in vivo treatment in which the gene-engineering tools are injected directly into patients inside vectors, which function as 'Trojan horses.' The University of Washington researchers plan to compare which of 11 vectors delivers the gene-editing tools most effectively to the various specific tissues that are being targeted. These best candidates will then be used in future studies of combination in vivo gene therapy interventions.
Another amfAR grant of $815,000 will support an area of research known as post-treatment control. Post-treatment controllers (PTCs) are a rare group of individuals living with HIV who are able to control their HIV infection after stopping antiretroviral therapy (ART). Unfortunately, because there are so few PTCs, it has been difficult to compile enough data to identify the mechanisms that allow them to keep HIV replication in check. The amfAR grant will allow researchers from Brigham and Women's Hospital and their colleagues to gather and analyze samples from a multinational cohort of PTCs to investigate whether characteristics of the virus itself or the body's immunologic responses are correlated with post-treatment control. Discovering what factor or factors lead to viral control in PTCs might help researchers develop approaches for achieving durable ART-free control in all people living with HIV.
"We're excited to be supporting these immensely talented research teams and their very different but very promising avenues of investigation," notes Rowena Johnston, amfAR vice president and director of research. "These research areas have enormous potential for giving us the tools to control the virus without the need for lifelong treatment or, in the case of gene therapy, to eliminate it altogether."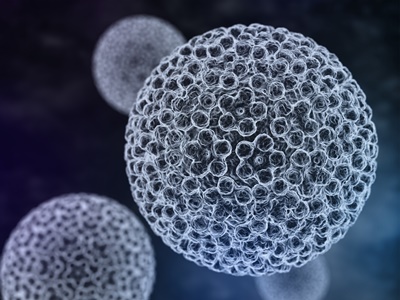 HPV and Cancer
Over 90% of U.S. Cancer Cases Attributable to HPV Infection Are Caused by Viral Strains Targeted with the HPV Vaccine
Some cancers that are always or commonly linked to infection with the human papillomavirus (HPV) are much more common among people living with HIV than among HIV-negative persons. These include cervical cancer, anal cancer, and oropharyngeal cancer. According to the National Cancer Institute (NCI), the rate of cervical cancer is three times higher among HIV+ women, while rates of anal cancer and oropharyngeal cancer are 19 times and 2 times higher, respectively, among HIV-positive persons than among HIV-negative persons.
In a recent study, researchers from the U.S. Centers for Disease Control and Prevention (CDC) analyzed U.S. cancer statistics to assess the incidence of HPV-associated cancers and to estimate the annual number of cancers caused by HPV during the period from 2012 through 2016. They found that an average of about 44,000 HPV-associated cancers were reported annually, and that an estimated 34,800 (79%) of those cancers were attributable to HPV. Of these 34,800 cancers, an estimated 32,100 (92%) were attributable to the types of HPV targeted by the HPV vaccine 9vHPV (sold under the trade name Gardasil 9). About 19,000 of these cancer cases occurred among females and 13,100 among males. The most common HPV-attributable cancers were cervical (9,700) and oropharyngeal cancers (12,600).
Although routine HPV vaccination is now recommended for girls and boys 11 to 12 years old, only about half of adolescents are up to date with their HPV vaccination series (two doses if vaccination begins before age 15 and three doses if vaccination begins after). "HPV vaccination is an important component of cancer prevention," the CDC researchers note. "State efforts to meet the Healthy People 2020 objective for HPV vaccination could reduce geographic disparities in HPV-associated cancer incidence in the future."

Educational Resources
JAIDS Supplement Provides In-Depth Look at HIV Data to Care Strategy
The September Supplement to the Journal of Acquired Immune Deficiency Syndrome (JAIDS) is devoted to HIV Data to Care (D2C), which CDC describes as "a public health strategy that provides a framework for health departments who want to use HIV surveillance data to identify people with HIV and link them to medical care and other services." The main goal of D2C is to increase the number of persons living with HIV who are engaged in care and virally suppressed. "As with many new program efforts, there are relatively few published papers describing the implementation and effectiveness of D2C," according to CDC. "Given that many HIV surveillance and prevention programs are just beginning to implement D2C programs, a better understanding of programmatic implementation practices is of great importance."
To increase the knowledge and implementation of D2C, CDC is encouraging people involved in HIV work to explore the 13 articles included in the JAIDS Supplement. Access to all articles is available for free.
HIV Prevention Reports, Articles, and Tools from AVAC
In recent months, AVAC, its PrEPWatch initiative, and its partners have published many new and updated resources focusing on HIV prevention and cure R&D efforts, as well as the progress some jurisdictions have made toward ending the epidemic using currently available prevention interventions. These include:
HIV Prevention Research & Development Investments
Global Investment in HIV Cure Research and Development in 2018
Translating Progress into Success to End the AIDS Epidemic
Reaching and Targeting More Effectively: The Application of Market Segmentation to Improve HIV Prevention Programs
PrEP4Youth Public Service Videos

Social Media and Health Communication
New HIV Communications Resources from CDC
CDC recently released a suite of new and revised communication resources to support ongoing efforts to prevent HIV and help people living with HIV stay healthy. The resources include:
A new HIV Nexus website that provides clinicians with information to help them stay abreast of the latest HIV recommendations and research, diagnose and treat patients as early as possible, and prevent new HIV transmissions.
A new website for the Let's Stop HIV Together campaign, which is designed to empower communities, partners on the ground, and health care providers to reduce stigma among all Americans, prevent HIV among the hardest-hit populations, and safeguard the health of people living with HIV.
A combined HIV prevention services locator widget that combines four key HIV prevention services – HIV testing, PrEP, PEP, and condoms – in one locator. With a zip code search, users can find a range of HIV prevention services near them.
A new CDC HIV home page that directs site visitors to content specifically for consumers, clinicians, and public health partners.
Later this month, CDC also plans to release an updated and redesigned HIV Risk Reduction Tool to deliver detailed information about HIV, its risk factors, and ways to prevent HIV transmission and acquisition.
Eugene McCray, CDC's director of the Division of HIV/AIDS Prevention, notes that these new resources "will equip communities, health care providers, and partners with the tools, information, and resources needed to support their vital work."
Additional Digital Tools and Tips from HIV.gov
In recent weeks, HHS's HIV.gov blog site has published several new posts in its digital marketing and outreach series. The series is designed to increase health professionals' working knowledge of digital tools and use them more effectively in their health communications. The newest posts are:
How to Show-up in Search If Someone Searches "HIV Services Near Me" – This post focuses on a strategy called local search engine optimization, which can make it easier for your target audience to find you online,
Lights, Camera, Action! Getting Started with Live Video – Live video on social media has been shown to increase engagement with target audiences. In this blog item, a CDC health communication specialist shares the agency's experience with live video and gives tips for including it in organizations' health communications efforts.
Thinking of Adding Stories to Your Social Media? Follow These Tips for Success – Posting stories on social media platforms, such as Instagram, Facebook, and Snapchat, is a growing approach for sharing important news and information within the HIV community. This recent post summarizes best practices for using stories in social media.
How to Write Successful Subject Lines – In this blog item, HIV.gov staff share lessons learned from their own email health communication efforts, including what subject lines drew the most – and least – attention.