In Brief: June 26, 2019
Inside This Issue: Recommendations for PrEP and HIV testing, HIV risk and contraceptive methods, research to cure and control HIV, insurance coverage, and viral hepatitis.

HIV Prevention and Testing
Prevention Task Force Issues Grade A Recommendations for PrEP & HIV Testing
This month, the U.S. Preventive Services Task Force (Task Force) issued recommendations that clinicians offer pre-exposure prophylaxis (PrEP) – antiretroviral drugs given to prevent HIV infection – to persons at high risk. The Task Force also recommends that clinicians screen everyone between the ages 15 to 65 years and all pregnant women for HIV. Younger adolescents and older adults at increased risk for HIV should also be screened, according to the recommendations. The Task Force gave the recommendations its highest grade – A – an indication that there is a high degree of certainty that both universal HIV testing and offering of PrEP to high-risk individuals have a substantial net benefit.
"While the best way to reduce HIV-related disease and death is to avoid getting infected, screening is also extremely important," notes Task Force member Douglas Owens. "Nearly a quarter of people with HIV don't know that they have it, and they're missing out on a chance to take control of their disease. Universal screening will help identify more people with HIV, allowing them to start combined antiretroviral therapy earlier and live healthier and longer lives."
"We welcome this news," says Kenneth Mayer, medical director and co-chair of The Fenway Institute. "Research has long shown that PrEP is highly effective for HIV prevention. Patient co-pays are a significant barrier for some individuals who are prescribed PrEP by their physicians. Including PrEP in the prevention services that must be provided to patients at no cost will make it easier for those who need it most to actually get it. It might also reduce racial and ethnic disparities and sex disparities in those who use PrEP."
The Task Force's final recommendation statements for HIV screening and PrEP are available on the JAMA Network website.
ECHO Study Finds No Significant Difference in HIV Risk for Three Contraceptive Methods
A major study focusing on contraception and HIV has found no significant difference in HIV infection rates among three highly effective contraception methods. The Evidence for Contraceptive Options and HIV Outcomes (ECHO) Study evaluated HIV risk in over 7,800 East and Southern African women between the ages of 16 and 35. The women were using any of three safe and effective means of contraception: a levonorgestrel (LNG) implant (Jadelle), the copper-releasing intrauterine device (Cu-IUD), and depot medroxyprogesterone acetate-intramuscular (DMPA-IM), which is also known as Depo-Provera.
"ECHO provides the data needed to help guide clear policy decisions that support programs that give women fully integrated HIV and pregnancy prevention information and choice," according to Mitchell Warren, executive director of AVAC, a prevention advocacy organization. He notes, however, that the ECHO study results contain both good and bad news. "On the one hand, a well-run randomized clinical trial has demonstrated no difference in HIV risk among three highly effective family planning methods that are safe and effective. On the other hand, the trial delivered a sobering reminder that women and girls in East and Southern Africa are still at very high risk of HIV infection. An overall HIV infection rate of almost 4% in the study points to a public health crisis for women in the region," Warren notes. "ECHO provides the data needed to help guide clear policy decisions that support programs that give women fully integrated HIV and pregnancy prevention information and choice."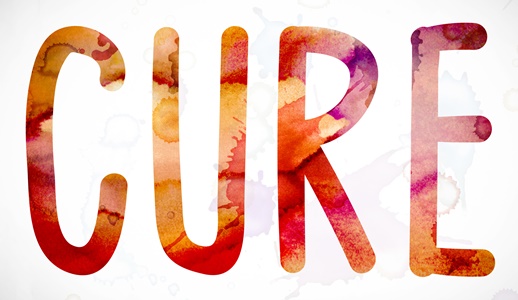 HIV Cure and Remission Research
NIAID HIV Experts Review ART-Free Approaches for Durable Control of HIV
Effective antiretroviral therapy (ART) has dramatically increased both the life expectancy and quality of life for tens of millions of persons living with HIV (PLWH) worldwide. Despite this success, lifelong treatment is still required, which presents many challenges, including pill fatigue, potential side effects, stigma, and the cost of the medications themselves. As a result, researchers worldwide have been looking for ways to put HIV into full and sustained remission so that daily ART will no longer be necessary.
In a recent commentary in the journal JAMA, researchers from the National Institute of Allergy and Infectious Diseases (NIAID) provide an update on the obstacles and opportunities for achieving lasting control of HIV infection without ART. One major obstacle to achieving this goal is the persistence of HIV viral reservoirs, even after years of effective ART. These reservoirs consist of long-lived cells containing HIV genetic material that can generate new virus particles when they are activated. If ART is discontinued, then HIV produced from activated cells in the viral reservoirs can reproduce unchecked, thereby weakening the immune system, with the risk of serious illness or death if ART is not restarted.
The NIAID researchers describe two paths that are currently being pursued for sustained ART-free HIV remission: 1) total eradication of the HIV reservoir – a cure of HIV infection; and 2) sustained virologic remission, which would control HIV replication without completely eradicating the virus. They also outline particular strategies that might achieve these goals.
To date, although researchers have tried several approaches for eradicating the HIV reservoir, there have been only two well-documented cases of HIV cure. Both cases involved HIV-infected men with life-threatening cancer who were treated with stem cell transplants from donors with a specific genetic mutation that helps protect cells from becoming infected with HIV. Unfortunately, the risks, costs, and complexity of stem cell transplants make them an impractical approach for eradicating the HIV reservoir in the vast majority of PLWH who do not need a transplant for an underlying medical condition, such as cancer.
However, a number of other strategies are now being studied to achieve sustained virologic remission. Some of these have the potential to replace daily ART with an intermittent or continual non-ART intervention, while others attempt to induce permanent immune-mediated control of HIV without further intervention. The authors conclude, "Building on the extensive foundation of research in this field and the unprecedented success of combination ART, it is important to continue to explore new pathways to successfully attain an ART-free remission for persons with HIV."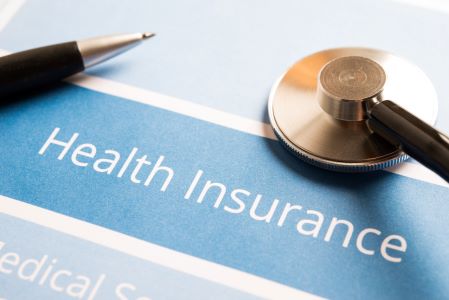 Health Insurance Coverage
Kaiser: Vast Majority of U.S. PLWH Had Health Coverage in 2015
In 2015, nearly nine in ten (89%) of nonelderly people living with HIV (PLWH) were insured – a similar rate to the general uninfected population (87%) during that year, according to a new study from the Kaiser Family Foundation (KFF). The study also showed a continuing upward trend in insurance coverage among nonelderly PLWH from 82% in 2012 – before implementation of the Affordable Care Act (ACA) – to 86% in 2014 and 89% in 2015.
"Medicaid remains the single most important source of coverage for nonelderly PLWH," the study found. Medicaid was the insurer for 40% of PLWH in 2015 – more than twice the percentage for the general uninfected population (15%). Although private insurance is also an important source of health coverage for PLWH, rates are substantially lower than in the general population. Just one-third (34%) of PLWH are covered by private insurance, compared to about two-thirds (68%) covered by private insurance in the general uninfected population. As is the case with the general population, a much higher percentage of PLWH get private coverage through an employer compared to the marketplace (25% versus 6%). Among nonelderly adult PLWH, the rates of viral suppression are highest among those insured through Medicare (69%), followed by private coverage (65%), Medicaid (60%), and uninsured (54%). The viral suppression rate for people with other types of coverage was 63%.
"The future of the U.S. healthcare landscape continues to be a source of significant debate, with some parties seeking to repeal the ACA or certain aspects of the law and others aiming to move towards even more expansive coverage options," according to the report. "Either approach would stand to significantly impact coverage, and likely care outcomes, for people with HIV, as well as the success of the new Ending the HIV Epidemic Initiative."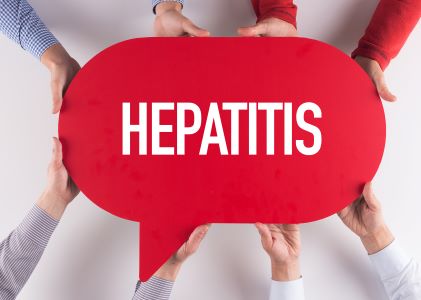 Viral Hepatitis
U.S. Adults Living with Hepatitis B or C Are Largely Unaware They Are Infected
Fewer than half of U.S. adults who are infected with hepatitis B virus (HBV) or hepatitis C virus (HCV) are aware that they are infected, according to a recent analysis of data from the U.S. National Health and Nutrition Examinations Survey. The study involved a population-based sample of nearly 15,000 participants with complete serologic testing for HBV and HCV. The participants were surveyed about whether a doctor or other health professional had ever told them that they had HBV or HCV.
A total of 68 survey participants had HBV infection (0.7% prevalence) and 211 had HCV infection (1.8% prevalence). Among the participants infected with HBV, only about one-third (32%) reported that they were aware of their infection, and only about one-quarter (28%) of those aware of their infection said they received treatment. Among the participants infected with HCV, only about half (49%) reported that they were aware of their infection, and less than half (45%) of those aware of their infection said they received treatment.
The report authors conclude, "Opportunities to increase awareness [of HBV and HCV infection status] include provider education on cut-off values for abnormal level of alanine aminotransferase that should prompt screening, and expansion of existing screening interventions to under-recognized at-risk groups."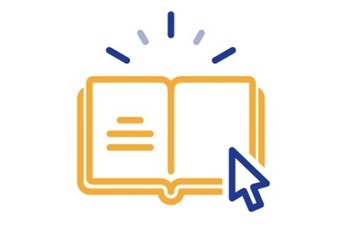 Educational Resources
AIDSinfo Updates Fact Sheets on Investigational HIV Drugs and Preventive Therapies
The National Institutes of Health AIDSinfo site recently updated several fact sheets on HIV drugs, microbicides, and vaccine candidates that are currently being studied in clinical trials but have not yet been approved by the U.S. Food and Drug Administration for sale in the U.S.
The investigational drug fact sheets are available in two formats: 1) a plain language version, which includes an overview of the drug and information on clinical trials studying the drug; and 2) a health professional version, which includes detailed scientific information about the drug, including information on the drug's pharmacology and adverse events identified in clinical trials. The updated fact sheets, listed below, are available in both English and Spanish.