2019 HIV Testing Awareness Day (June 27)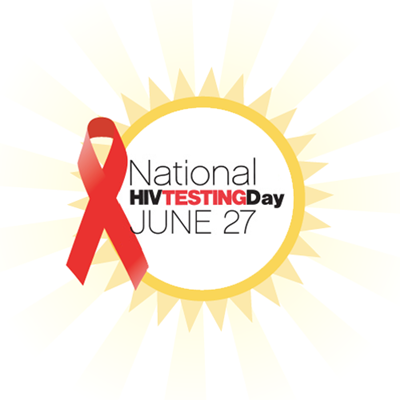 National HIV Testing Day (NHTD) is an annual observance each June 27 to promote HIV testing in the United States. According to the U.S. Centers for Disease Control and Prevention (CDC), about 1.1 million people in the U.S. are currently living with HIV, and one in seven of them don't know that they are infected.
The theme for the 2019 NHTD is "Doing It My Way." This theme "highlights how and why people make testing part of their lives – on their terms and in their way," according to CDC. "Doing It My Way encourages individuals to share their personal testaments of why testing is important, what motivates them to get tested and stay healthy, and how they get tested – be it at home, at the clinic, or with the company of a friend or loved one."
To help you, your patients or clients, and at-risk communities prepare for and mark the day, we've compiled an annotated list of online resources focusing on HIV testing.
National HIV Testing Day. HIV.gov's resource page for NHTD, which includes a variety of materials to help organizations raise awareness about HIV testing, and to encourage everyone between the ages of 13 and 64 to get tested for HIV at least once as part of routine health care.
HIV Testing. Fact sheet from AIDSinfo with information about testing in a question-and-answer format. Also available in Spanish.
HIV Testing in the United States. Web page from the Kaiser Family Foundation.
HIV Testing 101: Consumer Info Sheet. Easy-to-read fact sheet in question-and-answer format from CDC.
Testing. Frequently asked questions about HIV testing from CDC. Also available in Spanish.
HIV Screening and Testing. CDC web page with links to many resources, including guidelines for HIV testing in clinical and nonclinical settings, HIV laboratory testing and reporting of test results, and HIV testing of donors of organs and other tissues.
HIV Expanded Testing Initiative. Fact sheet from CDC.
GetTested: National HIV, STD, and Hepatitis Testing. CDC web page that includes a search feature to help people find nearby testing sites.
#Doing It. CDC has developed an extensive and growing body of materials for this HIV testing campaign, including public service announcement videos, posters, palm cards, and banners featuring celebrities, community leaders, and volunteers.
HIV Testing. Fact sheet from thewellproject.org providing basic information about HIV testing, as well as links to other testing resources.
HIV Testing. Avert.org web page with links to information about why, when, and how to get tested for HIV, what happens after people receive HIV test results, and personal stories about HIV testing.