In Brief: May 28, 2019
Inside This Issue: HIV disparities in Black women, long-acting HIV drugs, generic PrEP, new interactive global health resource, and more.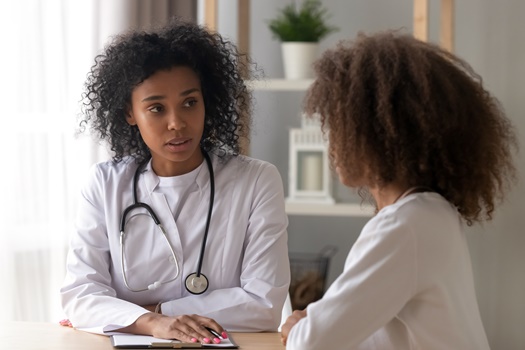 U.S. HIV Epidemic
HIV Incidence Remains Much Higher Among U.S. Black Women Than White Women
New HIV infections among adolescent females and women declined during the period from 2010 through 2016, according to the latest available data from CDC. Although the largest decrease in new infections (21%) occurred among Black women, this population group continues to be disproportionally affected by HIV. While only 13% of the U.S. female population in 2016 was Black, Black women accounted for about 60% of new HIV infections among women.
In a new study, CDC researchers calculated the extent to which new HIV infections among Black women would be reduced if they had the same HIV incidence rate as White women. Their analysis indicates that an estimated 3,900 of the 4,200 (93%) new HIV infections among Black women in 2016 would not have occurred if their infection rates were the same as those of White women. "This finding highlights the contribution of racial/ethnic disparities to overall HIV infection rates among women and adolescent females and underscores the importance of further reducing, or eliminating, these differences," according to CDC. "Targeted measures that address reducing transmission through viral suppression and preventing acquisition through biomedical and behavioral interventions . . . will play important roles in reducing disparities."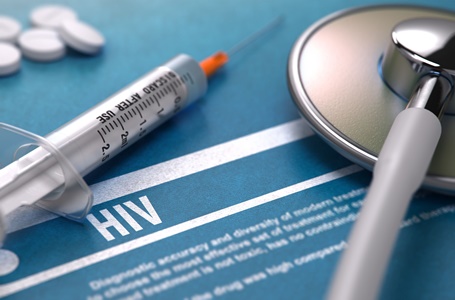 HIV Treatment and Prevention
NIAID Trial Evaluates Long-Acting HIV Medication in People with Adherence Challenges
The National Institute of Allergy and Infectious Diseases (NIAID) is funding a clinical trial to evaluate the effectiveness of long-acting antiretroviral therapy (ART) to maintain HIV suppression in people who have difficulty adhering to conventional oral ART. The study, which is called Long-Acting Therapy to Improve Treatment Success in Daily Life (LATITUDE) has begun at research sites throughout the U.S. It will help determine whether a combination of two experimental injectable formulations of ART are superior to conventional oral ART in managing HIV infection in this population group.
LATITUDE is testing experimental, long-acting injections of two antiretroviral drugs – rilpivirine (RPV) and cabotegravir (CAB) – which will be administered every 4 weeks by a health care professional in a research clinic. Throughout the study, the research team will track participants' viral loads and other indicators of immune health to compare the effectiveness of the RPV-CAB injections to that of conventional oral ART.
"ART has been transformative in the treatment of HIV. Consistently taking these medications as prescribed helps people to live longer, healthier lives and prevents HIV transmission to sexual partners," notes NIAID director Anthony Fauci. "Unfortunately, for many people who must take any medication regularly, adherence can be difficult. Effective alternative formulations of antiretrovirals, including long-acting injectables, may help people better adapt to HIV treatment." For more information about the trial, please visit ClinicalTrials.gov under study identifier NCT03635788.
Gilead Generic Version of PrEP to Be Available In 2020 & Donation of Truvada for PrEP
Gilead Sciences, Inc. – the maker of Truvada, the only drug approved for HIV prevention – recently announced that a generic version of the combination pill will become available in the U.S. September 2020. "Gilead reached an agreement with Teva Pharmaceuticals to allow the early launch of a generic version of Truvada into the market in 2020, a year earlier than required," Douglas Brooks, Gilead's executive director for community engagement, noted in an email. Although the use of daily Truvada for pre-exposure prophylaxis (PrEP) has increased, its high cost in the U.S. (approximately $1,600 to $2,000 per month) continues to limit its availability and raise the costs of providing healthcare to people at high risk for HIV infection. Only about 200,000 of the estimated 1.1 million Americans who are considered appropriate candidates for PrEP under current guidelines are now taking the drug.
HIV advocacy groups have been urging Gilead to lower the price of Truvada ever since the drug was first approved for PrEP in 2012. While the availability of generic Truvada is likely to reduce the cost of PrEP in the U.S., the extent of that reduction is not yet clear, since Teva is currently the only company that will be making generic Truvada for the U.S. market. For comparison, in some parts of the world where generic pills containing the same drugs as Truvada are available, the annual costs of PrEP are reportedly as low as $70/year.
This month, Gilead also agreed to donate enough Truvada to meet the HIV prevention needs of 200,000 uninsured U.S. patients annually for 11 years. The company reportedly plans to donate Truvada for PrEP until another two-drug treatment (Descovy) is approved for PrEP, and then to switch patients over to this newer combination pill.

Global Health
New HIV and Infectious Disease Resource from The Global Fund
The Global Fund (Fund) recently launched its new Global Fund Data Explorer – an online resource that provides detailed information about the Fund's investments in the prevention and treatment of HIV/AIDS, tuberculosis (TB), and malaria. The information tracked in the Data Explorer include:
the number of people receiving antiretroviral therapy (ART), treated for TB, and receiving mosquito nets to prevent malaria;
the number and monetary value of Fund grants globally, regionally, and nationally; and
data on Fund partners and results achieved.
Global, regional, and country-specific data for more than 140 nations can be accessed by clicking on an interactive map or using a menu system. On May 20, the Data Explorer site indicated that the Fund had provided ART for 17.5 million people living with HIV, treatment for 5 million people with TB, and 197 million mosquito nets for the prevention of malaria. The Fund had awarded over 1,450 grants and distributed a total of$41.2 billion for its disease prevention and treatment activities, with an additional $8 billion of grants signed but not yet distributed.
Global Survey Examines Mental Health and Quality of Life for LGBTI Persons
UNAIDS and the LGBT Foundation recently launched a global survey to evaluate happiness, sex, and the quality of life among lesbian, gay, bisexual, transgender, and intersex (LGBTI) people. The survey, which is the first of its kind, is designed to provide more information and greater insight into the challenges faced by LGBTI people. The data gathered will help to voice the concerns and advocate for improving the conditions and treatment of LGBTI people, including ensuring access to inclusive health and social services.
"Many LGBTI people face stigma and discrimination daily in education, work, health and social settings. We want to understand how this affects wellness, including mental well-being, and also their responses and resiliencies," notes UNAIDS Executive Director Gunilla Carlsson. "By examining in depth how economic, socioecological, homophobic, and other variables impact the lives of LGBTI people, we will be able to advocate more strongly for meaningful change to improve their lives."
The survey, which is in multiple-choice format, is open for participation until July 31, and generally takes about 12 minutes to complete.

Viral Hepatitis
Indian Health Service Recommends Hep C Testing for All Adults
The Indian Health Service (IHS) has issued a new special memorandum Hepatitis C: Universal Screening and Treatment, which will expand screening for the hepatitis C virus (HCV) to at least once in their lifetime for IHS patients over the age of 18 years, followed by guidelines-based HCV treatment, as appropriate, for persons found to be infected with HCV. The memorandum also calls for additional HCV screening for IHS patients considered at relatively high risk for HCV infection. HCV-related mortality is more than double the U.S. national rate among American Indian and Alaska Native people. A recent IHS survey found that nearly 50% of the individuals diagnosed with HCV were born after 1965. Expanded HCV screening "will not only improve health outcomes for American Indians and Alaska Natives, but can also result in long-term cost savings for the agency," according to IHS.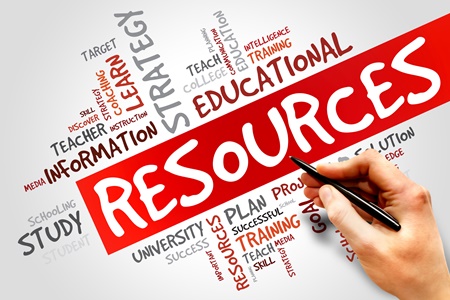 Educational Resources
New Kaiser Infographics Summarize Racial/Ethnic Disparities in U.S. Health and Health Care
Racial and ethnic disparities in health and health care "remain a persistent challenge in the United States, resulting in inequities, limiting overall improvements in quality of care and health, and resulting in unnecessary costs," according to the Kaiser Family Foundation (KFF). To shed light on these disparities, KFF has compiled information from a variety of data sources to create a series of infographics focusing on disparities in health and health care (relative to Whites) in the following groups: Blacks, Hispanics, Asians and Native Hawaiians and Other Pacific Islanders, and American Indians and Alaska Natives. These infographics summarize data on demographics; health coverage, access, and utilization; and health outcomes for each specific racial/ethnic group. Downloadable slide sets summarizing key information are also provided for each group.
Fact Sheets and Timelines from CDC and AIDSinfo
The CDC and HHS's AIDSinfo site have recently produced several new and updated materials focusing on affected populations and antiretroviral medications.
HIV and Native Hawaiians and Other Pacific Islanders – fact sheet in infographic format summarizing new HIV diagnoses, trends, risk factors, access to and retention in care, and CDC's response to HIV in this population group.
HIV and Asians – fact sheet with similar scope and format to the resource immediately above, except focusing on Asian Americans.
Dovato – fact sheet with detailed information about Dovato, a recently approved treatment combining two previously approved antiretroviral drugs (ARVs) – dolutegravir and lamivudine. Also available in Spanish.
FDA-Approved HIV Medicines – updated table with summary information on each of the more than 40 ARVs and combination pills that have been approved by the U.S. Food and Drug Administration (FDA) and remain in use today. Includes the recently approved combination pill Dovato.
FDA Approval of HIV Medicines – timeline showing approval dates of all FDA-approved medicines. Nicely illustrates the expansion and evolution of HIV treatment