In Brief: April 10, 2019
Inside This Issue: News on HIV transmission and prevention, program funding, the 2019 National HIV Prevention Conference, and educational resources.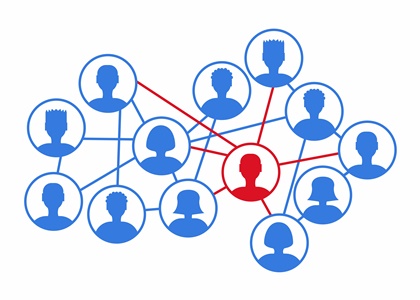 HIV Transmission and Prevention
Gaps in HIV Testing and Treatment Impede Efforts to Stop New Infections
During 2016, about four out of five (80%) of new HIV infections in the U.S. were transmitted from the nearly 40% of people living with HIV who either did not know they were infected, or who received a diagnosis but were not receiving HIV care. These are the findings of a new report, CDC Vital Signs: HIV Transmission along the Continuum of Care, 2016, released last month. The report provides the latest data on the impact of undiagnosed and untreated HIV in the U.S. and emphasizes the need to expand HIV testing and treatment.
The CDC data analysis found that the 15% of people living with HIV who do not know their HIV status accounted for 38% of new HIV transmissions in 2016. In addition, the 23% of HIV+ persons who were diagnosed but weren't in care accounted for 43% of new transmissions. The 11% of HIV+ persons who were receiving care but were not virally suppressed accounted for the remaining 20% of new transmissions. (Please note: The percentage figures above do not total 100% because of rounding.) The remaining 51% of people living with HIV - who were both in HIV care and had viral suppression - accounted for 0% of new transmissions.
"Although the prevalence of viral suppression among persons with HIV infection has been increasing, and the number of new infections and transmission rates have been decreasing in the United States, faster rates of change are needed to end the HIV epidemic in the United States," according to the report. "To accelerate progress, persons with HIV infection must receive a diagnosis soon after infection, begin treatment rapidly after diagnosis, adhere to treatment, and receive support services that help achieve and sustain viral suppression. Providers should screen patients for HIV infection at least once and test some patients more frequently; rapidly link, engage, or re-engage patients into comprehensive HIV care; and encourage patients to sustain viral suppression for their own health and because of the tremendous prevention benefits."
Prevention Progress Report Tracks Advances and Shortfalls in HIV Prevention
CDC's Division of HIV/AIDS Prevention recently published its HIV Prevention Progress Report, 2019, which highlights progress toward national HIV prevention targets for 2020 and identifies areas where prevention efforts are falling short. For the first time, the progress report combines national and state level indicator data (where available) for the 50 states and the District of Columbia. This year's report, which is 92 pages long, provides a more complete picture of progress and emphasizes the importance of state level progress for achieving national goals, according to CDC. Last month, Eugene McCray, the director of CDC's Division of HIV/AIDS Prevention, wrote a "Dear Colleagues" letter highlighting key report findings and commenting on its implications. The summary presented below draws heavily on McCray's letter.
The report identifies important progress toward ending the epidemic. In particular, a reduction in HIV risk behaviors among young gay and bisexual males, and persons with HIV. In addition, more people living with HIV have achieved viral suppression, which essentially eliminates the risk of HIV transmission. More youth and transgender women are also receiving HIV medical care, and the death rate among persons with diagnosed HIV has declined.
However, although annual HIV infections in the U.S. have been reduced by more than two-thirds since the height of the epidemic in the mid-1980s, CDC data show that progress has slowed in recent years. "The concerning stabilization in new HIV infections has occurred because effective prevention and treatment are not adequately reaching enough people who could most benefit from them," according to McCray.
"Too many people who need HIV prevention, care, and treatment services most are not getting it. Disparities remain. Men who have sex with men (MSM); some racial/ethnic minority communities, specifically, Blacks/African Americans, Hispanics/Latinos, and persons residing in the southern U.S., are the most disproportionately affected populations," McCray notes. "Further, in recent years, we have seen increases in HIV diagnoses among Asians, American Indians, and Alaska Natives. While the number of people prescribed PrEP [pre-exposure prophylaxis] has increased dramatically overall, studies show that only a small fraction of the estimated Americans who are at substantial risk for HIV, including MSM, racial/ethnic minorities, and women, are actually experiencing the benefits of PrEP."
The Trump administration's proposed initiative, Ending the HIV Epidemic: A Plan for America, seeks to end HIV in America in the next ten years. "This direct and bold approach will provide the hardest hit communities with the additional expertise, technology, and resources required to address the HIV epidemic in their communities," according to McCray. "By providing all at-risk communities with effective prevention and treatment tools, we can end the HIV epidemic in America."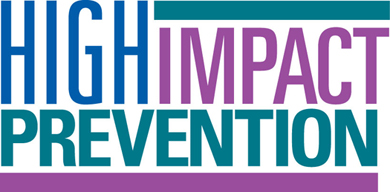 HIV Program Funding
CDC Funds Capacity Building Assistance for HIV Prevention Programs
CDC will award up to $120 million over 5 years to 17 organizations under its new program, PS19-1904: Capacity Building Assistance (CBA) for High Impact HIV Prevention Program Integration. The program, which began on April 1, supports the proposed new federal initiative, Ending the HIV Epidemic: A Plan for America. "By strengthening the capacity and improving the performance of the nation's HIV prevention workforce – including staff at state and local health departments, community-based organizations (CBOs) and healthcare providers – the program will provide the hardest hit communities with the additional expertise, technology, and resources required to address the HIV epidemic," according to CDC.
The CBA Provider Network includes four major components:
National training – training to increase the knowledge, skills, and competencies of HIV prevention staff;
Regional technical assistance – technical assistance to provide more personalized support and facilitate long-term work in four regions: Northeast, South, Midwest, and West;
Continuous quality improvement and sustainability for CBOs – a new distance-learning program to help senior and mid-level program managers at CDC-funded CBOs improve the quality of their programs and the sustainability of their organizations; and
Marketing and administrative support for CBA provider network – to increase awareness and utilization of the CBA program and administrative support to facilitate coordination, communication, and collaboration across the CBA Provider Network.

Conference Reports
Highlights from the 2019 National HIV Prevention Conference
This year's National HIV Prevention Conference (NHPC 2019) was held on March 18 through 21 in Atlanta, Georgia. The theme for NHPC 2019 was "Getting to No New HIV Infections." According to CDC, which organized the event, NHPC 2019 focused on "dynamic approaches to HIV prevention, detection, and management, and the critical roles that different communities have in achieving this vision." PDF versions of the conference program book and abstracts are available on the NHPC 2019 website.
The HIV.gov web site has also provided extensive coverage of the event in a series of blog posts, together with links to video from several conference presentations and related materials. For your convenience, we have compiled that information below: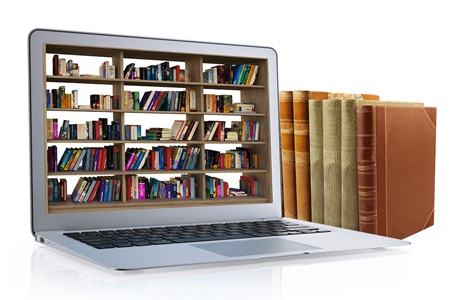 Educational Resources
New and Updated Resources from AIDSinfo and CDC
AIDSinfo recently updated 10 consumer fact sheets focusing on HIV treatment. Each fact sheet includes a summary of key points, as well as links to additional information and resources. The corresponding fact sheets in Spanish have been updated on the sister site infoSIDA. The fact sheet titles and associated links are provided below:
During the past month, CDC has also released several fact sheets and infographics. These include:
Update to the PCP Section of HHS's Opportunistic Infections Guidelines
The Pneumocystis Pneumonia section of the HHS Guidelines for the Prevention and Treatment of Opportunistic Infections in HIV-Infected Adults and Adolescents (OI guidelines) was recently updated. The expert panel responsible for the OI guidelines has updated references for stopping PCP prophylaxis in patients with CD4 counts between 100 and 200 cells/mm3 and plasma viral loads below the detection limits of viral load tests. The panel also updated references for Pneumocystis-associated immune reconstitution inflammatory syndrome (IRIS).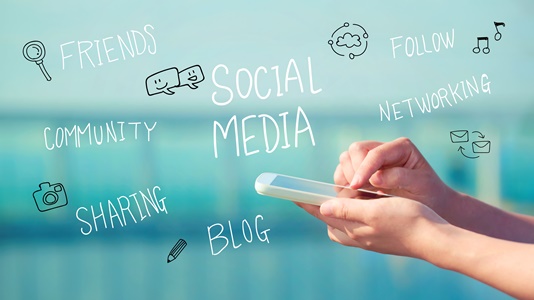 Social Media and Digital Communication
More Digital Tools and Tips from HIV.gov
HHS's HIV.gov blog site has published several new posts during the past month as part of its ongoing digital marketing and outreach series. The series is designed to help agencies and organizations become more knowledgeable about digital tools and use them effectively in their health communications. Here are the latest posts:
Facebook Data: What Do They Tell You About Your Clients? – This blog item highlights some key findings of the recent study, Facebook Algorithms and Personal Data, from the Pew Research Center.
How Mobile Devices and 5G Are Reshaping the Digital Divide – This post examines the "digital divide," which is defined as "the growing gap between the underprivileged members of society, especially the poor, rural, elderly, and handicapped portion of the population who do not have access to computers or the internet; and the wealthy, middle-class, and young Americans living in urban and suburban areas who have access."
Spring Into Action: Review Content, Reduce Jargon, and Set New Goals – This blog item provides eight health literacy tips from the In It Together Initiative of the Health Resources and Services Administration's HIV/AIDS Bureau.
How to Reach Rural Residents – This post includes advice on how to use social media and other digital tools to provide health information to people living in rural areas.
How Social Media Kits Support HIV Communication – This blog item discusses the use of social media kits – "collections of key messages, graphics, and sample content that communicators can use across platforms to support consistent communication on an issue or event."
Tips to Use When Planning for Awareness Days – This post has useful tips and strategies to inform organizations' communication plans for national HIV observances.