In Brief: October 29, 2018
Inside This Issue: News on HIV and Hep C testing, PEP and PrEP use, HIV criminalization, global health, HPV vaccination, and social determinants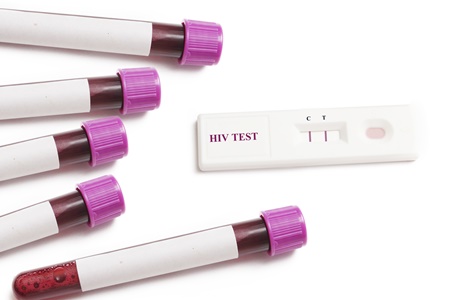 Testing for HIV and Hepatitis C
Most Young Adults Who Use Drugs Are Not Tested for Hepatitis C or HIV
Although the U.S. opioid crisis is associated with an increase in hepatitis C virus (HCV) infections and outbreaks of HIV, only about one-third of adolescents and young adults diagnosed with opioid use disorder in the U.S. are tested for HCV or HIV, according to a large retrospective cohort study of HCV testing and care at U.S. Federally Qualified Health Centers (FQHCs). For the study, researchers analyzed the electronic medical records of nearly 270,000 adolescents and young adults (ages 13 to 21 years old) who had at least one outpatient visit at any of 98 participating clinics in 19 states between 2012 and 2017. Approximately 55% of the young persons included in the study were female and 45% were male. About 38% were White, 34% Hispanic, 18% Black, and 11% were other race/ethnicities. The data analysis revealed that only 35% of the young persons with a diagnosed opioid use disorder were tested for HCV – despite the fact that injection drug use is a major risk factor for HCV transmission. In addition, only about 11% of persons tested for HCV had also been tested for HIV. The study researchers conclude that, "Initiatives are needed to increase HCV and HIV screening among at-risk youth at FQHCs."

New Toolkit Focuses on Integrating HIV and HCV Testing
"Increasingly, health departments (HDs) are seeking new strategies to improve the productivity and yield of HIV testing and linkage programs, expand availability of and access to testing for HCV, and to optimize public health resources," according to NASTAD. "In the context of the ongoing opioid epidemic and in serving high-risk communities including people who inject drugs and gay, bisexual, and other men who have sex with men, the ability to detect both HIV and HCV is imperative for successful prevention and linkage to treatment efforts." To help meet these needs, NASTAD and the Association of Public Health Laboratories recently produced the Integrating HIV and HCV Testing toolkit. This 22-page resource provides detailed information on HIV and HCV testing technologies; testing strategies for each virus and approaches for integrating testing; and guidance for selecting testing strategies that fit the specific needs of test providers. It also includes appendices focusing on the window periods for different HIV tests, HIV and viral hepatitis tests available from particular manufacturers, as well as rapid tests for HIV, HCV, and syphilis. An associated slide set is also available, which summarizes HIV and HCV test performance and includes criteria for comparing and selecting testing strategies.

PrEP and PEP
PrEP Prescriptions Lag Among At-Risk Women, Blacks, and Hispanics
The CDC has estimated that, in 2015, there were about 1.1 million U.S. adults who were at risk for acquiring HIV infection and who had indications for pre-exposure prophylaxis (PrEP). Of this total, about 44% were Black, 26% were White, and 25% were Hispanic. In addition, women accounted for about 16% of the total number of persons with indications for PrEP. A new CDC study has found, however, that women, Blacks, and Hispanics account for disproportionally few of PrEP prescriptions filled in the U.S. For their study, researchers evaluated PrEP prescription data between 2014 and 2016.
During that period, the annual number of PrEP users aged 16 years or older increased by 470%, from 13,748 in 2014 to 78,360 in 2016. Of this total, women accounted for only 4.7% of PrEP users, and among PrEP users with available race/ethnicity data, more than two-thirds (68.7%) were White. Black, Hispanic, and Asian Americans accounted for 11.2%, 13.1%, and 4.5% of PrEP users, respectively. "Barriers to the provision of PrEP for persons in populations with the highest rates of annual HIV diagnoses, such as Black and Hispanic men and women, need to be better understood to help guide the development of interventions to increase access to and utilization of PrEP," the report authors note. "Focused public health efforts to support increasing PrEP prescriptions for persons in populations who might benefit from its use could increase the impact of PrEP on HIV incidence in the United States."

New CDC Initiative Educates Providers about PrEP and PEP
As part of its Act Against AIDS campaign, CDC recently launched Prescribe HIV Prevention – an initiative to educate providers and patients about pre-exposure prophylaxis (PrEP) and post-exposure prophylaxis (PEP) and encourage providers to consider prescribing these biomedical prevention tools for their patients who are at high risk for HIV. Prescribe HIV Prevention materials include a guide for discussing sexual health with patients, brochures and posters to educate patients about PrEP and PEP, continuing medical education programs, and a medication guide for patients.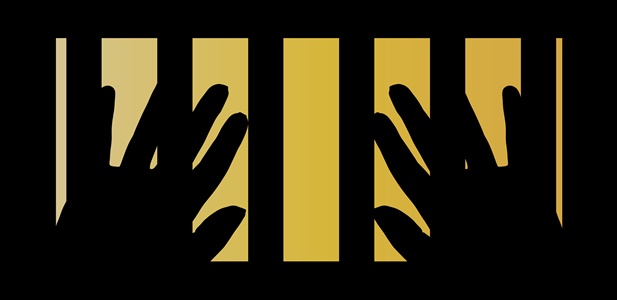 HIV Criminalization
"Beyond Blame 2018" HIV Criminalization Report Now Available
Immediately before this year's International AIDS Conference (AIDS 2018) in Amsterdam, HIV Justice Worldwide convened Beyond Blame 2018: Challenging HIV Criminalization – a one-day meeting of activists, advocates, judges, lawyers, scientists, healthcare professionals and researchers working to end HIV criminalization. The newly available 54-page meeting report includes extensive summaries of the meeting's main sessions, including:
The Lived Experience: What it's like to be personally impacted by HIV criminalization and be part of the movement to end it;
The Movement to End HIV Criminalization Globally: Where Are We Now?;
What About Human Rights? The Benefits and Pitfalls of Using Science in our Advocacy to End HIV Criminalization;
Women and HIV Criminalization: Feminist Perspectives
The report also has a rapporteur's summary of the conference, a report back from workshop breakout sessions, a meeting evaluation summary, and HIV criminalization highlights of research presented at AIDS 2018.

Global Health
Global Health Organizations Commit to Working Together for Greater Impact
On 16 October, 11 heads of the world's leading health and development organizations committed to an action plan for finding new ways to work together and accelerate progress toward achieving the United Nations' Sustainable Development Goals. This initiative, which is coordinated by the World Health Organization, is called the Global Action Plan for Healthy Lives and Well-Being for All. The Global Action Plan's participating organizations include two that specifically focus on HIV/AIDS – UNAIDS and the Global Fund to Fight AIDS, Tuberculosis, and Malaria – and more organizations are expected to join in the future. "Healthy people are essential for sustainable development – to ending poverty, promoting peaceful and inclusive societies, and protecting the environment. However, despite great strides made against many of the leading causes of death and disease, we must redouble our efforts or we will not reach several of the health-related targets," the organizations noted in an announcement at the recent World Health Summit in Berlin. "The Global Action Plan represents an historic commitment to new ways of working together to accelerate progress towards meeting the 2030 goals. We are committed to redefine how our organizations work together to deliver more effective and efficient support to countries and to achieve better health and well-being for all people."
PEPFAR Reauthorization Brief from Kaiser Family Foundation
The Kaiser Family Foundation (KFF) has produced a 12-page issue brief that provides a side-by-side comparison of existing and proposed legislation related to the reauthorization of the President's Emergency Plan for AIDS Relief (PEPFAR). First proposed by President George W. Bush in 2003, PEPFAR is the U.S. government's global effort to fight HIV and is the largest global health program focusing on a single disease. Although some aspects of PEPFAR are permanently authorized within U.S. law, there are also time-bound provisions, including some that expired at the close of fiscal year (FY) 2018, which ended on September 30. In the past few months, both the U.S. House and Senate introduced bills to reauthorize PEPFAR through FY 2023 or FY 2024, depending on the provision. The KFF issue brief identifies the PEPFAR authorities that expired in FY 2018 and outlines how they are addressed in the proposed reauthorization bills. In addition, the brief provides a detailed summary and comparison of the key features in PEPFAR's authorizing legislation over time. KFF plans to update the issue brief, as needed, when new PEPFAR legislation is proposed or enacted.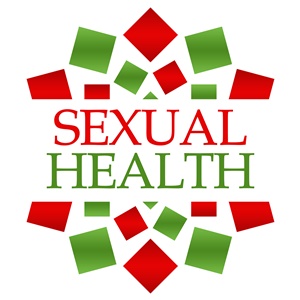 Sexual Health
FDA Approves Expanded HPV Vaccination for Adults Aged 27 to 45
Earlier this month, the U.S. Food and Drug Administration (FDA) approved a supplemental application for Gardasil 9 – Human Papillomavirus (HPV) 9-valent Vaccine, Recombinant – that expands the vaccine's approved use to include women and men between the ages of 27 and 45. The vaccine provides protection against cancers and genital warts caused by nine types of HPV. It had previously been approved for girls, boys, and young adults between the ages of 9 and 26. CDC estimates that approximately 14 million Americans become infected with HPV each year. In addition, about 12,000 women are diagnosed with – and about 4,000 women die from – cervical cancer caused by certain HPV viruses. "Today's approval represents an important opportunity to help prevent HPV-related diseases and cancers in a broader age range," noted Peter Marks, director of the FDA's Center for Biologics Evaluation and Research. "The CDC has stated that HPV vaccination prior to becoming infected with the HPV types covered by the vaccine has the potential to prevent more than 90% of these cancers, or 31,200 cases every year, from ever developing."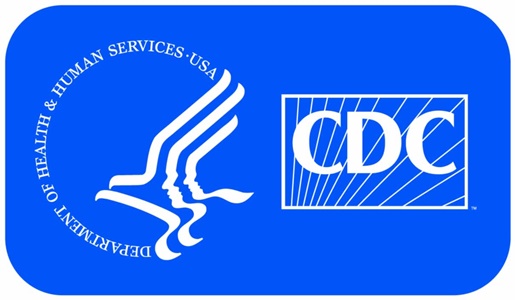 Research on HIV Care and Social Determinants of Health
Recent Reports from CDC
Differences in Characteristics and Clinical Outcomes Among Hispanic/Latino Men and Women Receiving HIV Medical Care – United States, 2013–2014. This study published in the Morbidity and Mortality Weekly Report found that, "During 2013-2014, among Hispanics/Latinos with HIV infection in care, women were significantly more likely than were men to live in poverty, have English language difficulties, and receive ancillary services. Prescription of antiretroviral therapy and sustained viral suppression did not significantly differ by sex." The study authors conclude, "Providers should be cognizant of the challenges faced by Hispanics/Latinos with HIV-infection in care and provide referrals to needed ancillary services."
Social Determinants of Health Among Adults with Diagnosed HIV Infection, 2016. This 103-page surveillance report presents numbers and rates of diagnoses of HIV infection in 2016 among persons aged 18 years and older by social determinants of health (SDH) and other selected characteristics, including gender, age, race/ethnicity, transmission category, and area of residence. The six SDH indicators considered in this report are: federal poverty status; education level; median household income; employment status; health insurance coverage; and vacant housing levels. The report is divided into two main sections: Part A: Census Tract-level Social Determinants of Health Among Adults with Diagnosed HIV Infection: 13 States, the District of Columbia, and Puerto Rico; and Part B: County-Level Social Determinants of Health and Selected Care Outcomes Among Adults with Diagnosed HIV Infection: 39 States and the District of Columbia.