In Brief: October 15, 2018
Inside This Issue: Updates on HIV antibody treatment, parenting desires of persons living with HIV, hepatitis C, HIV prevention, and educational resources.
In Brief is NEAETC's news service covering the latest developments and educational resources about HIV, hepatitis, health disparities, and related topics. To subscribe, please click HERE.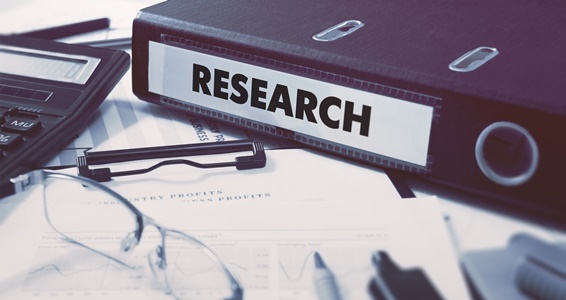 HIV Treatment Research
Combination HIV Antibody Infusions Safely Maintain Viral Suppression in Select Individuals
A small group of people living with HIV (PLWH) who are sensitive to two potent anti-HIV broadly neutralizing antibodies (bNAbs) – 3BNC117 and 10-1074 – were both able to tolerate multiple infusions of the antibodies and maintain HIV viral suppression for more than 15 weeks after stopping antiretroviral therapy (ART), according to a recent study published in the journal Nature. "A safe, reliable, antibody-based treatment regimen would open new possibilities for people living with HIV," noted Anthony Fauci, director of the National Institute of Allergy and Infectious Diseases (NIAID). "This study represents an important, early step towards that goal and, importantly, helps establish that a combination of broadly neutralizing antibodies to HIV can safely suppress the virus in certain individuals without the apparent development of viral resistance."
For the study, Rockefeller University researchers and their colleagues recruited 15 PLWH who were virally suppressed on ART and were initially found to be sensitive to both 3BNC117 and 10-1074. These study participants received infusions of both bNAbs, stopped taking ART two days later, and received additional infusions three and six weeks later. Among the 11 people who completed the study, nine maintained viral suppression without ART for an average of 15 weeks, until the amount of bNAbs in their bodies fell below protective levels, according to NIAID. Two of the nine participants maintained virologic control through the end of the 30-week study follow-up period. The other two participants were found to harbor HIV resistant to at least one bNAb and experienced viral rebound within the first 12 weeks after stopping ART.
"Overall, the findings suggest that like combination ART, combination bNAb infusions may be able to suppress HIV if the antibodies are maintained at therapeutic levels in people who do not harbor resistant virus," according to a National Institutes of Health summary of the study. "Further research is needed to identify bNAb combinations that can suppress HIV long-term in people whose HIV sensitivity to bNAbs is unknown. The Rockefeller University team currently is enrolling people living with HIV in a larger study to evaluate an optimized regimen of 3BNC117 and 10-1074."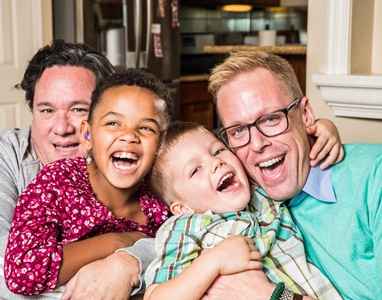 Living with HIV
Survey: In U.S., Close to Half of PLWH Would Like to Have Children
In 1988 – before the advent of effective HIV treatment – about one in three women and heterosexual men living with HIV reported that they wanted to have children. To learn more about the current parenting desires of persons living with HIV in the U.S., a recent U.S. HIV treatment study – ACTG 5257 – included questionnaires asking study participants whether they would like to have children. Participants were asked about their parenting desires both when they started antiretroviral treatment (ART) and 96 weeks after starting ART. A total of 1,425 people completed the questionnaires, including 244 women aged 45 years or younger, 189 heterosexual men, and 992 men who have sex with men (MSM). About 30% of the participants were under age 30, with a median participant age of 36 years. Thirty-nine percent gave their race/ethnicity as non-Hispanic Black, 36% as non-Hispanic White, and 22% as Hispanic.
At the start of ART, 42% of the participants indicated that they may want to have children in the future (42% for MSM, 43% for women, and 37% for heterosexual men). By 96 weeks after starting ART, a similar proportion – 41% – indicated they may want children (41% for MSM, 42% for women, and 37% for heterosexual men). Further data analysis showed that certain characteristics were associated with a greater desire to have children in the future – age under 30 years, having no children, and having more than a high school education. In addition, Black MSM were more likely to want children in the future than White or Hispanic MSM.
"Our data showed that overall, MSM, MSW [heterosexual men], and W [women] have similar parenting desires," the study researchers noted in a paper summarizing their findings. "Hence, all of these populations would benefit from preconception counseling, counseling about methods of contraception, and understanding how to prevent transmitting HIV to their uninfected partners or to their future children. Effective strategies for safe conception for men and women living with HIV are important for the prevention of vertical and horizontal transmission. Regular ongoing assessment of parenting goals for both men and women in HIV care settings is critical because many individuals, regardless of sexual orientation, may desire having children, and some individuals who did not want children may change their minds over time."


AIDS United Announces $115,000 in New Awards for Transgender Leadership
Late last month, AIDS United announced that it has awarded a total of $115,000 to eight organizations to increase transgender leadership within organizations, in community planning bodies, and in local networks to aid the response to HIV. This initiative is supported by the Janssen Pharmaceutical Companies of Johnson & Johnson. "We are proud to support a second year of this trailblazing initiative, with these new grants very intentionally providing much-needed resources to smaller and under-resourced organizations and to emerging community leaders across the country," noted AIDS United president and CEO Jesse Milan Jr. "By prioritizing and focusing on reducing barriers that hinder the participation of small, community-led initiatives, the Transleader Leadership Initiative (TLI) has selected grantees uniquely positioned to have the greatest impact. We are thrilled the TLI grants will support critical leadership and workforce development training to transgender people living with and affected by HIV throughout the U.S." The recent grantees are:
Hawai'i Health and Harm Reduction Center (Honolulu, Hawaii)
Michigan Organization on Adolescent Sexual Health (Ann Arbor, Michigan)
New York Transgender Advocacy Group (Brooklyn, New York)
Pridelines Youth Services, Inc., DBA Pridelines (Miami, Florida)
SPARK Reproductive Justice NOW!, Inc. (Atlanta, Georgia)
Transgender, Gender Variant, Intersex Justice Project (San Francisco, California)
Transgender Resource Center of New Mexico (Albuquerque, New Mexico)
UTOPIA - United Territories of Pacific Islanders' Alliance (Seattle, Washington)
For more information about TLI and the recent awards, read this AIDS United press release.

Hepatitis C
Washington Governor Signs Directive to Coordinate State Efforts to Eliminate HCV
On September 28, Washington Governor Jay Inslee signed a directive to coordinate state and local governments' efforts to eradicate hepatitis C virus (HCV) infection in the state by 2030. The directive calls on the state's health and human service agencies "immediately to work with Tribal governments, local public health officials, and other partners across the state, to develop and implement a statewide HCV elimination plan." According to the governor, a key component of the plan will be the comprehensive procurement of HCV medications by all state agencies, including the Department of Corrections and the Department of Labor and Industries. This procurement approach will help Washington state negotiate the best possible prices from drug makers and help ensure that HCV treatment is available to all state residents living with HCV.
In addition, the Washington Department of Health will bolster efforts to ensure that persons living with HCV know their status and are connected to care and curative treatment, and to ensure that people at risk for HCV infection have access to preventative services. Commenting on the HCV elimination plan, Jeffrey Duchin, chief of the Communicable Disease Epidemiology & Immunization Section for Seattle and King County noted that, "The success of King County's 5-year grant-funded Hepatitis C Test & Cure project shows that tremendous progress towards elimination of HCV as a public health problem is possible when adequate resources are available."

HIV Prevention
CDC Launches New Tools and Information on Prevention IS Care Website
To keep HIV care providers up to date on the latest information about HIV prevention, treatment, and care, the U.S. Centers for Disease Control and Prevention (CDC) has added new tools and information to its Prevention IS Care website. The site includes a new HIV treatment and care page that features information to help providers implement current HIV prevention and care recommendations, including sample questions to start conversations with patients, guidance on building patient trust, and evidence-based approaches for retaining patients in care. The site also has a new transmission prevention page that highlights the benefits of treatment as prevention, pre-exposure prophylaxis (PrEP), post-exposure prophylaxis (PEP), and other approaches for preventing HIV transmission. The Prevention IS Care site also includes links to a CME program, HIV Treatment and Care: A Focus on Mental Health and Substance Use intended for physicians and nurses who provide HIV care.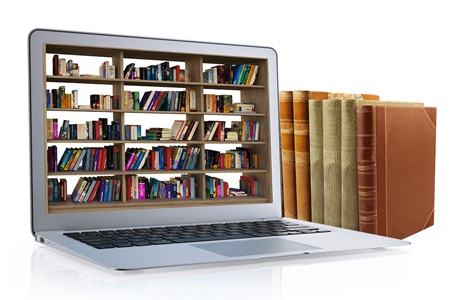 Educational Resources
New Resource on Aging with HIV from NAM-AIDSmap
The British HIV news and education service NAM-AIDSmap recently published A Long Life with HIV – a 72-page booklet on aging well with HIV infection. The booklet is divided into four main sections:
HIV and Your Health – discusses issues such as life expectancy for people living with HIV, HIV and the aging process, HIV treatment for older persons, tailoring treatment, and drug interactions;
Other Health Issues – has information about a range of health issues that older people living with HIV may have, including cardiovascular disease, diabetes, kidney disease, hepatitis C, cancer, depression, and cognitive impairment;
Things You Can Do to Look After Your Health – focuses on health-promoting steps for older people living with HIV, including taking their medications, stopping smoking, eating a healthy diet, remaining physically active, reducing alcohol and drug intake, and remaining socially connected and mentally engaged.
Preparing for the Future – examines money issues, work and employment, support networks, volunteering, and planning for future health and financial needs.
New and Updated HIV Drug Fact sheets from AIDSinfo and CDC
HHS's AIDSinfo online resource recently published many new and updated drug fact sheets. These include fact sheets for two antiretroviral medications that were recently approved by the U.S. Food and Drug Administration, as well as new and updated fact sheets for investigational (non-yet-approved) drugs for HIV. Spanish-language versions of these fact sheets are available from AIDSinfo's sister site infoSIDA. Here is a list, with hyperlinks, to the recent fact sheets:
In the run-up to recent HIV awareness days focusing on gay and bisexual men and Latinx communities, CDC has updated the following fact sheets:
These fact sheets provide recent demographic information and statistics on the number of HIV diagnoses, prevalence, risk factors, and steps CDC is taking to respond to HIV in these communities and population groups.


Other Recent Resources
From HCV Advocate:
HCV Advocate has updated the following fact sheets focusing on the extrahepatic manifestations (conditions outside the liver) of HCV:

From The Center for AIDS Information & Advocacy:
The theme of the fall issue of the Research Initiative Treatment Action! (RITA) online magazine is alcohol misuse and HIV. The issue includes the following articles:
Alcohol and HIV: When to Screen, What to Say, How to Treat
How Many People with HIV Drink Too Much Alcohol and How Much Is Too Much?
Everyone Needs Alcohol-Use Screening – and It Doesn't Take Much Time
Alcohol's Clinical Impact: Transmission, Progression, Comorbidities, Death
Treatment for Alcohol Misuse with HIV: Who and How?