In Brief: September 27, 2018
Inside This Issue: Updates on the U.S. HIV epidemic, global health, HIV prevention, basic research, health disparities, and educational resources.
In Brief is NEAETC's news service covering the latest developments and educational resources about HIV, hepatitis, health disparities, and related topics. To subscribe, please click HERE.

U.S. HIV Epidemic
CDC Report Tracks Trends in HIV Diagnosis and Prevalence Among Gay and Bisexual Men
From 2008 through 2016, HIV diagnoses increased 3% per year among young U.S. gay, bisexual, and other men who have sex with men (MSM) 13 to 29 years old, according to a new CDC study published in the Morbidity and Mortality Weekly Report. In contrast, during that same period, HIV diagnoses decreased 4% per year among MSM aged 30 to 49 and were relatively stable for MSM aged 50 years or older. Young MSM aged 13 to 29 accounted for 106,258 (45%) of the 236,150 new HIV diagnoses among MSM during 2008 to 2016, while MSM aged 30 to 49 accounted for 100,857 (43%), and those aged 50 or more accounted for 29,034 (12%). However, because many MSM who were infected with HIV in the early decades of the epidemic are still alive – thanks largely to improvements in HIV treatment and care – the total number of MSM aged 50 or older who are living with HIV increased rapidly – an average of 11% per year. By the end of 2015, the total number of older MSM (aged 50+) living with HIV was three times the number of young MSM living with the virus.
Racial/ethnic disparities in HIV among MSM persisted during 2008 to 2016, particularly among young MSM of color. In the 13 to 29 age group, Black/African American MSM accounted for nearly half (49%) and Hispanic/Latino MSM accounted for one-quarter (25%) of all new diagnoses among MSM.
"These findings highlight the need to strengthen interventions for all MSM, including risk-reduction counseling and screening, and provision of PrEP [pre-exposure prophylaxis] to MSM at high risk for HIV acquisition," according to the CDC report. "Promotion of care and treatment by public health agencies and private sector partners to achieve viral suppression among MSM with diagnosed HIV infection will improve health outcomes and reduce transmission to others, particularly if prevention efforts are tailored to specific age groups. To reduce disparities in HIV transmission and acquisition, more widespread implementation of interventions for those with disproportionate risk and burden of HIV infection, such as Black and Hispanic/Latino MSM, are needed."
San Francisco Makes Continued Progress in Efforts to End HIV Epidemic
In its newly published report, HIV Epidemiology: Annual Report 2017, the San Francisco Department of Public Health (SFDPH) provides data indicating that the city is continuing to make significant progress toward the goal of ending its HIV epidemic. Here are a few of the highlights from the report:
The number of new HIV diagnoses in San Francisco has declined nearly 60% since 2006 (the first year that name-based HIV reporting was in place), from 532 to 221 in 2017.
The annual number of HIV deaths decreased from 327 in 2006 to 265 in 2008, but has remained relatively stable since – with 244 deaths reported in 2017.
The numbers of new diagnoses and deaths each year have been converging, according to SFDPH. By 2016 and 2017, deaths among persons living with HIV (PLWH) in San Francisco exceeded the number of new diagnoses for the first time. As a result, the total number of PLWH in San Francisco has declined slightly, from a peak of 15,978 in 2015, to 15,952 in 2017.
Among persons newly diagnosed with HIV in 2016, a total of 83% were linked to care within 1 month of diagnosis, 71% were retained in care 3 to 9 months after linkage, and 85% were virally suppressed within 12 months after diagnosis. However, a lower proportion of linkage to care, retention in care, and viral suppression was seen among women and trans women, persons aged 30 and older, and persons who inject drugs. Compared to persons who were housed at diagnosis, homeless persons had similar levels of linkage to and retention in care, but lower levels of viral suppression.
The 124-page report provides detailed breakdowns and trends for HIV diagnoses by age, gender, and exposure category, as well as data on the continuum of care, PrEP use, cancer incidence, and coinfections with sexually transmitted diseases.
Coverage of 2018 U.S. Conference on AIDS from HIV.gov
Several thousand persons living with HIV, healthcare and social service providers, and government officials attended the 2018 U.S. Conference on AIDS (USCA), which was held in Orlando, Florida, from September 6 through 9. A major focus of this year's conference was the importance of activism in the continuing fight against HIV. "Activism played such a crucial role in the early years of the epidemic, bringing pressure on governments, industry, and society to respond to the epidemic with urgency and compassion," noted Paul Kawata, executive director of NMAC, which organized USCA. "We hope this conference will reignite the kind of passion and action in the HIV community that we saw at the very beginning. If we are truly going to end this epidemic, that kind of commitment is what we will need from everyone." The HHS website HIV.gov has provided extensive coverage of the conference in a series of blog posts and accompanying videos, including the following:

Global Health
Global Fund Partnership Has Helped Save 27 Million Lives Since Its Inception
The Global Fund to Fight AIDS, Tuberculosis, and Malaria (Fund) has helped save a total of 27 million lives through its support of programs addressing HIV, TB, and malaria around the world, according to the Fund's newly released Results Report 2018. Countries and regions where the Fund invests in HIV programs achieved the following results in 2017:
17.5 million people received antiretroviral therapy (ART) for HIV;
79.1 million HIV tests were taken;
3.4 million people living with HIV received care and support services;
9.4 million people were reached with HIV prevention programs. Of this total, 4.9 million were members of key population groups – men who have sex with men, sex workers, people who use drugs, and transgender people – and 1.6 million were young people;
1.1 million medical male circumcisions were performed to reduce HIV transmission; and
696,000 pregnant women and mothers received ART to prevent HIV transmission.
The report notes that the Fund has increased allocations for HIV prevention in key and vulnerable populations by nearly 30% for the period from 2017 to 2019. The Fund is "investing in partnerships that bring together communities, schools, law enforcement agencies, the private sector, health care workers, public health planners and technical partners to implement comprehensive strategies and improve reach. Through collaborative efforts with governments, we ensure our prevention investments support robust national primary prevention targets."
KFF Report Breaks Down U.S. Global Health Budget and Trends, Including HIV Investments
The U.S. Government is the largest donor to global health in the world, providing a total of $10.8 billion in global health funding during 2018, according to a report from the Henry J. Kaiser Family Foundation (KFF). U.S. government funding supports both disease-specific (HIV, tuberculosis, malaria, and neglected tropical diseases) and population-specific (maternal and child health, nutrition, and family planning and reproductive health) activities, as well as global health security. The U.S. government's global funding for HIV increased from $603 million in 2001 to a peak of $5.574 billion in 2010. Since then, its global HIV funding has remained relatively flat – with the most recent allocation being $5.207 billion for 2018. The President's fiscal year 2019 budget request proposed to cut U.S. global funding for HIV by $867 million to $4.34 billion. If approved by Congress, this would be the U.S.'s lowest level of funding to support the global HIV response since 2008.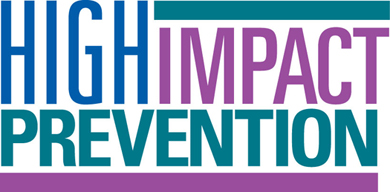 HIV Prevention
CDC Funding Opportunity for High Impact HIV Prevention
The CDC recently issued a Notice of Funding Opportunity (NOFO) PS19-1904, which focuses on capacity-building assistance (CBA) for high-impact HIV prevention program integration. According to CDC, funds will be awarded to support a CBA Provider Network (CPN) to implement the following program components: 1) national training; 2) regional technical assistance; 3) continuous quality improvement and sustainability for community-based organizations; and 4) marketing and administrative support for the CPN. The funded program will support national HIV prevention goals, including reducing new infections; increasing access to care and improving health outcomes for persons living with HIV; reducing HIV-related health disparities and inequities; and achieving a more coordinated response to the HIV epidemic. Interested parties must submit a Letter of Intent by October 12 and complete their grant application by November 12.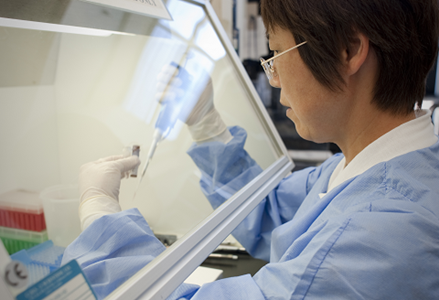 Basic Research
NIAID: Investments in HIV Research Have Yielded Major Dividends Across Medical Fields
In the 37 years since the first cases of AIDS were reported in the U.S., the National Institute of Allergy and Infectious Diseases (NIAID) has invested more than $69 billion in the understanding, treatment, and prevention of HIV disease. In a recent editorial published in the Journal of Infectious Diseases, NIAID Director Anthony Fauci and his colleague Tara Schwetz examine ways that HIV research has led to advances, not only in the prevention and treatment of HIV disease, but across a broad spectrum of medical research. "The enormous investment in HIV research is clearly justified and validated purely on the basis of advances specifically related to HIV/AIDS," the authors note. "However, the collateral advantages of this investment above and beyond HIV/AIDS have been profound, leading to insights and concrete advances in separate, diverse, and unrelated fields of biomedical research and medicine." These include:
increased understanding of the regulation of the human immune system and the role of immune activation in development and progression of disease, including cardiovascular and other organ system diseases;
targeted antiviral drug development that has been applied to a range of viral diseases, including hepatitis C;
greater knowledge of the B-cell repertoire and its applications in HIV and other infectious diseases, including Ebola, Zika, influenza, and a range of autoimmune, neoplastic, and noncommunicable diseases;
structure-based vaccine design;
advances in HIV/AIDS-related technologies, including the development of simplified, automated, affordable, and portable point-of-care devices that may be used even in resource-poor areas; and
increased understanding of comorbid conditions in HIV disease, including cardiovascular disease, kidney and liver disease, cancers, TB, and premature aging.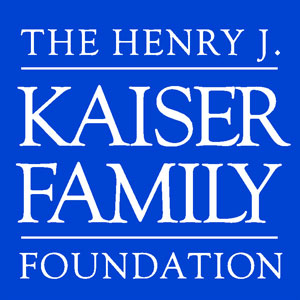 Health Disparities
Policy Brief Examines Five Key Questions About Health Disparities
The Kaiser Family Foundation recently published a policy brief that provides a concise, plain-language overview of disparities in health and health care. In particular, the brief explores the following key questions:
What are health and health care disparities?
Why do health and health care disparities matter?
What is the status of disparities today?
What are key initiatives to address disparities?
What is at stake for disparities looking forward?
The report includes several examples of current health disparities by race/ethnicity, including disparities in HIV and AIDS diagnoses and death rates; the prevalence of asthma, diabetes, and heart disease; access to general health care and dental care; and uninsured rates. "It is increasingly important to address disparities as the population becomes more diverse," according to the report, which cites population projections indicating that the percentage of persons of color in the U.S. is expected to increase from 40% in 2016 to 54% by the year 2050.
"People of color generally face more access barriers and utilize less care than Whites. For example, among nonelderly adults, Hispanics, Blacks, and American Indians and Alaska Natives are more likely than Whites to delay or go without needed care. Moreover, nonelderly Black and Hispanic adults are less likely than their White counterparts to have a usual source of care or to have had a health or dental visit in the previous year. Low-income individuals also experience more barriers to care and receive poorer quality care than high-income individuals."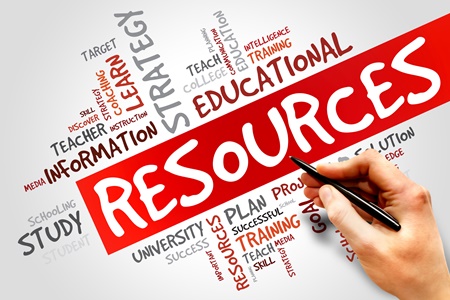 Educational Resources
HRSA Launches Toolkit to Help Health Centers Expand Their HIV Services
The Health Resources and Services Administration (HRSA) has developed a new toolkit to help HRSA-funded health centers integrate HIV care, treatment, and/or prevention services into the primary care they provide. The toolkit draws on lessons learned and resources created as part of Partnerships for Care (P4C) – a 3-year, cross-agency demonstration project involving 22 health centers in Florida, Maryland, Massachusetts, and New York. An important goal of P4C was to build sustainable partnerships to support expanded HIV service delivery within communities highly affected by HIV, particularly among racial/ethnic minorities. The toolkit is organized into three modules – planning, implementation, and sustainability. It also provides resources on service integration issues such as cultural competency, data collection and use, quality and process improvement, and training and technical assistance. In addition, in the toolkit, P4C grantees share case studies and vignettes focusing on the following:
workforce development;
infrastructure development;
service delivery;
quality improvement and evaluation; and
sustainable partnerships

Disaster Guidance and Fact Sheets from CDC
CDC has issued several new and updated publications related to HIV:

Updated Publications from HCV Advocate
During the past month, HCV Advocate has updated several of its publications focusing on hepatitis C virus (HCV) infection, living with the virus, and specific affected populations. These include: