2020 National Youth HIV & AIDS Awareness Day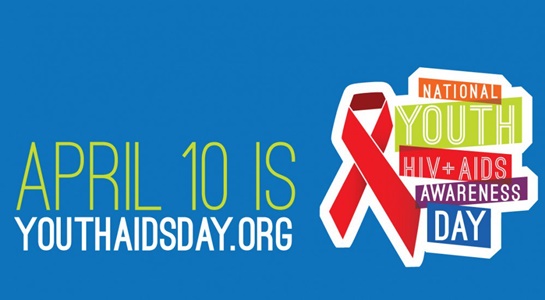 The eighth annual National Youth HIV and AIDS Awareness Day (NYHAAD) is being observed this year on Friday, April 10. Many national, state, and private organizations are partners or supporters of NYHAAD. The day's founding partners include: Advocates for Youth; AIDS Alliance for Children, Youth, and Families; AIDS United; NASTAD; National Coalition of STD Directors; NMAC; and Sexuality Information and Education Council of the United States.
Advocates for Youth notes that, "Today's young people are the first generation who have never known a world without HIV and AIDS." In the U.S., about one in five (21%) new HIV infections occur among youth ages 13 to 24. On average, about 650 young people are diagnosed with HIV each month. "Young people and their allies are determined to advocate for a youth-centered framework around HIV & AIDS prevention, treatment, and care."
To support activities commemorating NYHAAD, we have compiled an annotated list of online resources focusing on HIV/AIDS among children, adolescents, and young adults.


General Information
National Youth HIV and AIDS Awareness Day: This is Advocates for Youth's web page for NYHAAD. It provides background information about the day, together with links to resource and advocacy toolkits, event listings, and downloadable infographics focusing on HIV/AIDS among young persons.
HIV Among Youth. Fact sheet from CDC.
HIV and Children and Adolescents. Fact sheet from AIDSinfo.
HIV and Young Women and Girls in the United States. Fact sheet from Advocates for Youth.
STDs & HIV: Get the Facts, Learn the Risks, Protect Yourself. Fact sheet from Advocates for Youth.
HIV Surveillance – Adolescents and Young Adults. Slide set from CDC, with breakdowns by age, gender, race/ethnicity, transmission category, and geographic area.
Youth Risk Behavior Surveillance – United States, 2017. Article from the Morbidity and Mortality Weekly Report with extensive demographic and risk information for U.S. students in grades 9 through 12.
Young People, HIV, and AIDS (from Avert) – This page provides general information about HIV among youth and has links to numerous reports and articles focusing on youth.
Being Young and Positive (from Avert) – Information about HIV/AIDS for young persons. Topics include: taking responsibility for your health, telling your friends, having relationships, having sex, and sharing responsibility for safer sex.
Children and AIDS: Statistical Update (UNICEF) – Brief report about the global impact of HIV/AIDS on children.
Talking with Your Children about HIV: HIV Awareness for Children (TheWellProject) - Fact sheet that presents basic informations about HIV in plain language, guidance on how parents can start discussions about HIV with their children, advice on talking to children of different ages, and tips on how parents can take care of themselves when they have potentially difficult conversations about HIV with their children.

Fact Sheets from UNICEF: